Welcome to Loaded 4X4
G'day from David Wilson and Steane Klose!
That's us above, David's the one smiling, while Steane is gritting his teeth (his shirt's a bit suss as well) and together, we're Loaded 4X4.
The mission that we chose to accept back in 2017, was to create a unique, high quality, online magazine, for our fellow 4X4 enthusiasts and that's what we did, right up until COVID hit in March 2020. You can read, for free, the 12 magazine issues that we published here – free bloody fantastic 4X4 magazine!
Since shuttering the magazine, we've diverted our energy towards creating a video series that encapsulates what the magazine was all about. Episode One of the Loaded 4X4 video series is due to go live on the 1st of March 2021 and can be viewed on our Youtube channel. If you liked the magazine, you'll love what we're doing with video and to make sure you don't miss out, head over to our Youtube channel and subscribe.
We've also created a dedicated studio space at Collinswood in Adelaide, where we indulge in our other passion, which is showing off some of the amazing 4X4 and adventure lifestyle products that cross our path.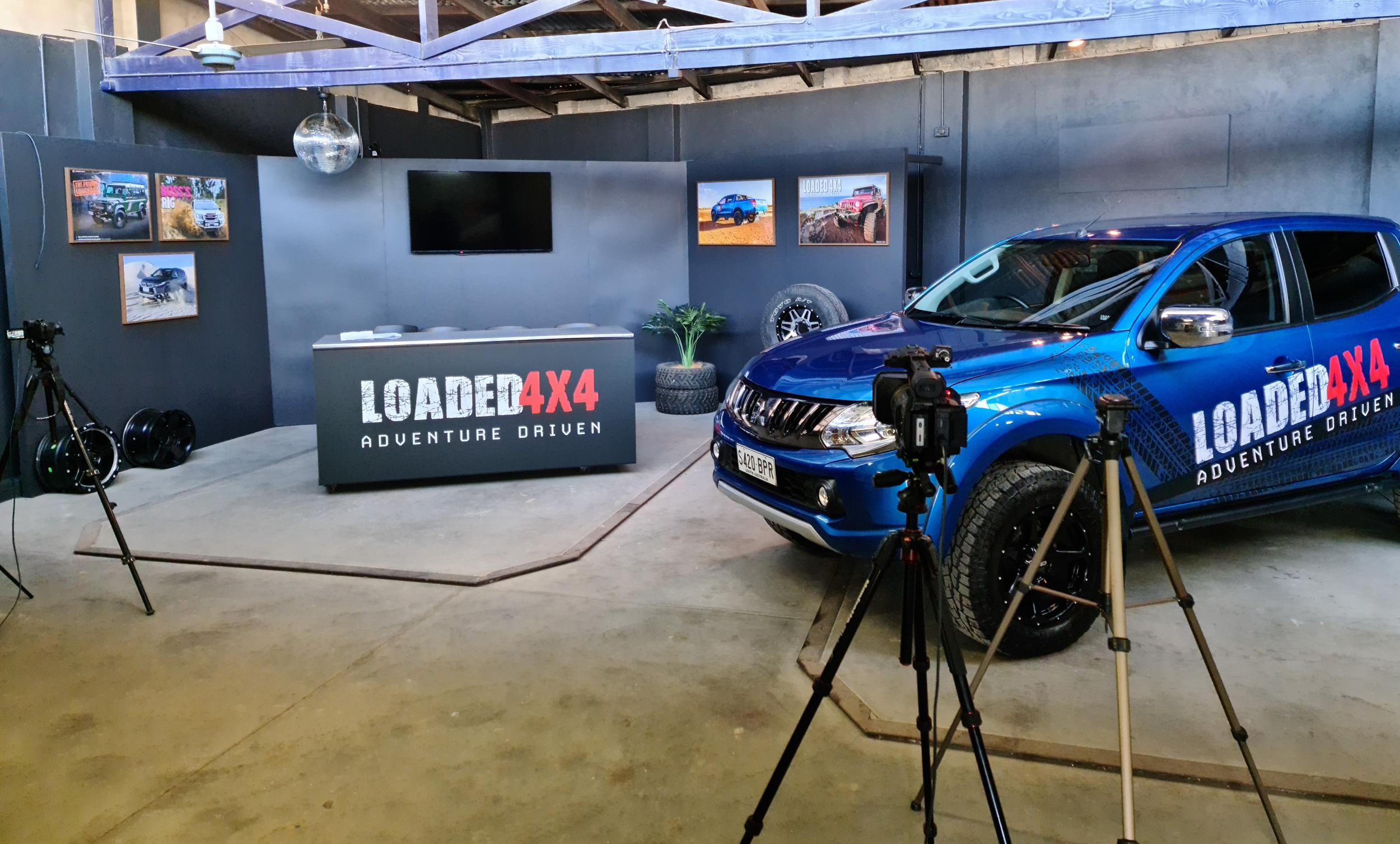 About Steane
Steane founded The Motor Report – an online new car news and reviews website – in 2007 and developed it into the second-largest new car editorial website in Australia, one that at its peak, attracted more than 40,000 Australian visitors per day.
The Motor Report experience taught Steane about the automotive media world – the good, the bad and of course the ugly. It also put him behind the wheel of most of the new cars on the market and a number of high priced exotics, all of which convinced him that 4WDs are – without doubt – the best way to have fun on four wheels.
Steane has published thousands of vehicle-related articles, including numerous new car reviews.
In 2016 he founded Loaded 4X4.
Steane's big project in 2021 was the establishment of the Loaded4X4 Store where you can buy a range of gear used by and even designed by us, gear that will enhance your 4X4 and make it easier and safer for you to head off on that next big adventure.
About David
David founded his 4WD driver training business – Adventure 4WD – back in 1993 and has, over the years that followed, developed it into one of the most respected 4WD driver training outfits in Australia.
He also found the time to create the country's first (and in fact a world-first) dedicated 4WD TV program Beyond The Bitumen, a 13 part series of half-hour shows seen on TEN and Foxtel between 1998 and 2000.
Since then David has been the co-host of Channel Nine's Motovision car, boat and motorcycle show alongside MIX 102.3 FM's Karen Prater, a fellow car and bike nut. David has also appeared in numerous promotional campaigns for industry products and safety films.
David was also the 4WD writer for the Adelaide Advertiser and its Out & About recreational supplement for a decade and you may have read articles written by him in 4WD Monthly/Action, Overlander, Land Rover World and Land Rover Owner International in years past.
More recently he's the face of Isuzu Ute Australia's I-Venture Club, a national driver training initiative started in 2014 that's helped over 3,500 new D-MAX and M-UX owners get up to speed on how their vehicles work both on and off-road.
If you want to get in touch with either of us, drop us an email at [email protected]