You've likely heard me bang on about the need, when buying a new 4WD, to get your hip-pocket ready for another assault, because the tyres and suspension it will come with will be crap.
So often I hear people disappointed with the performance of their vehicle when they first do some off-roading, or tow some heavy gadget around the countryside.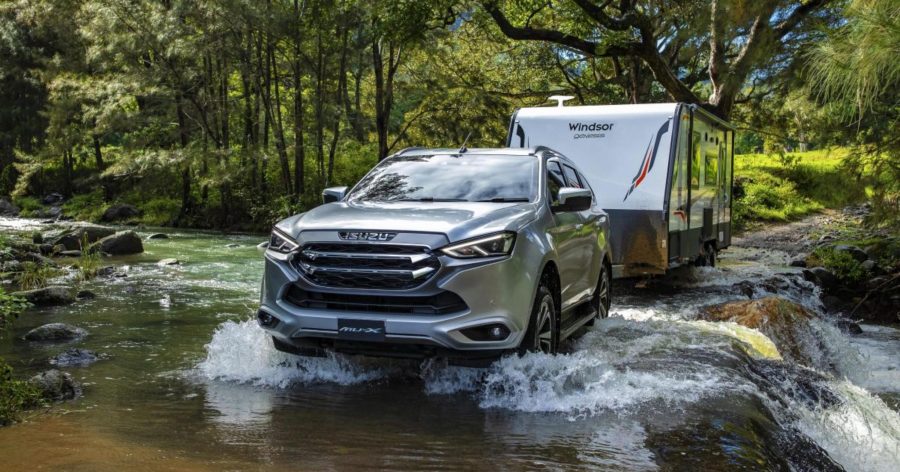 In the case of the suspension, on an even modest track and/or carrying a modest load, the ride is almost always woeful. A vehicle crashing to its bump-stops on the bigger imperfections, unable to tame corrugations and ending up with a porpoise ride, is not my idea of trailside nirvana.
Oh, and when towing, that nose up/bum down attitude with as little as 150-200 kilograms worth of tow ball downforce, let alone the 350kgs they promised us it would be capable of, makes for a very nervous time when doing the big lap.
Luckily for you, help is at hand with us, because our other enterprise, the Loaded 4X4 Store, has suspension kits that work and will transform the ride, especially so when you opt for our "Dynamic" tune shockers. Simply smooth out those corrugations and enjoy the ride.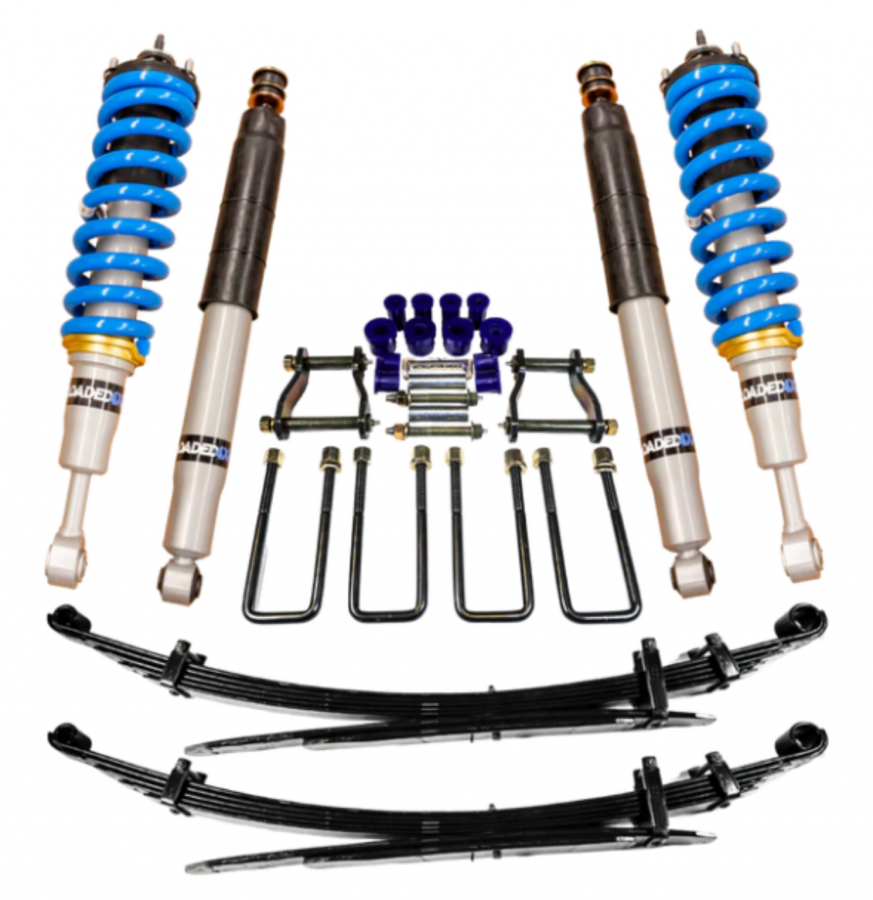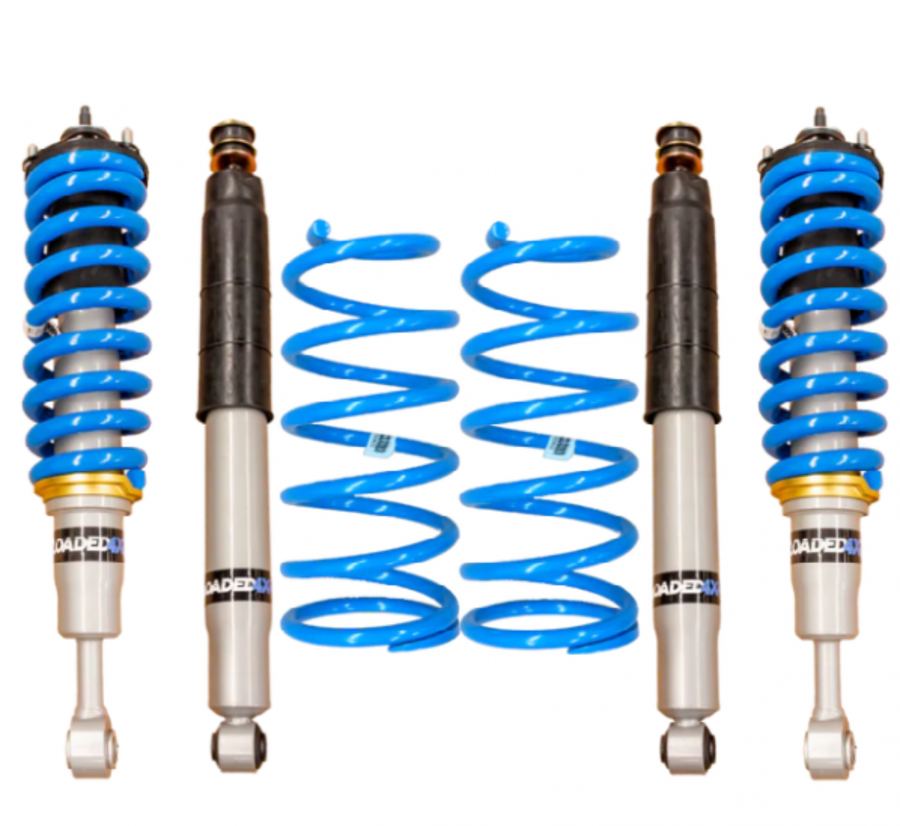 Sorry, we don't do GVM upgrades, don't believe in them. A GVM upgrade is all about soaking up the last redundant bit of axle capacity a vehicle maker keeps in reserve when talking maximum payloads and we're not going to sacrifice that. Especially so if it means the ride will be deplorable, unless you've got the van hitched!
You might ask, why is that so, when, as a vehicle maker, you could quote a larger number and possibly get a marketing advantage?
It's because stuff breaks and the reason you want to keep a small margin under your belt is to protect against the inevitable failures and warranty claims.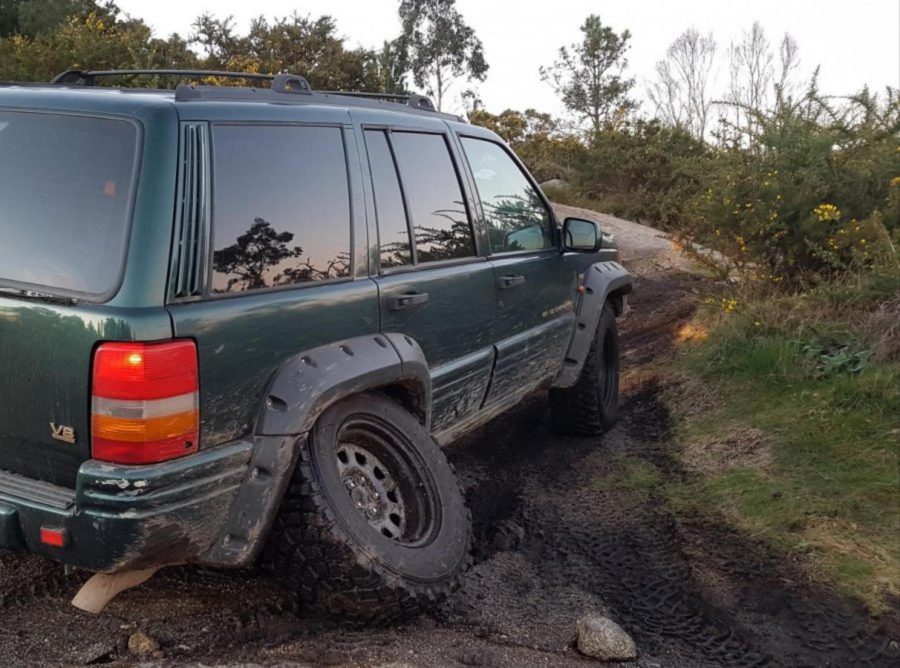 Here at Loaded 4X4 we'd encourage you not to get caught up in the GVM/GCM arms race and push back on your partner (or maybe you're the problem) when they demand the biggest fuck-off caravan you can buy. At 3,500kgs you'll have no payload left to speak of in the car, hell, you might not be even able to put any rear-seat passengers inside that cab, let alone a drinks fridge and a change of undies.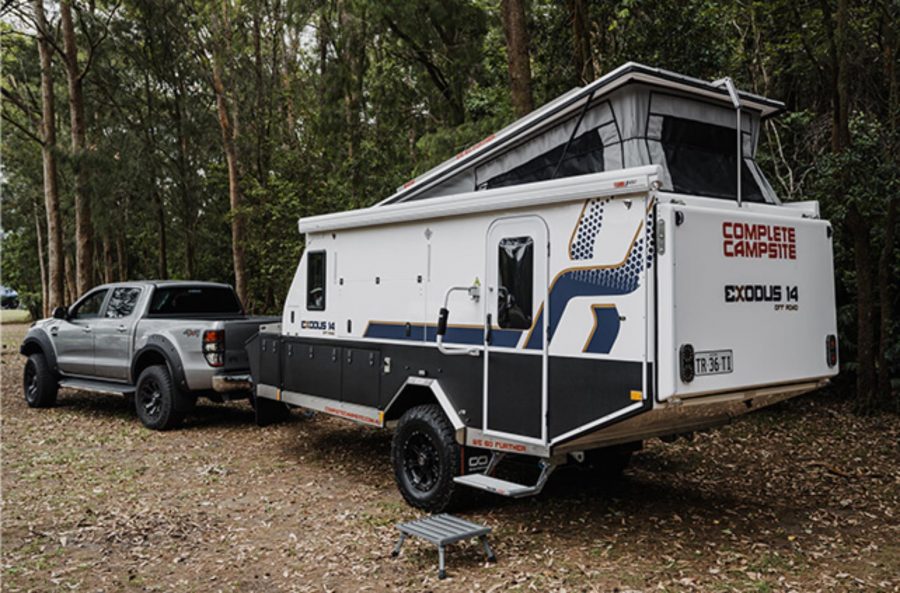 A more sensible ATM for your caravan selection is in the 2-2.5T region and be careful if it's a single axle, because the tyre pressures needed will be astronomical if it's configured wrong. You can read a tale about that here.
But this is a story about rubber. Tyres fitted to your new fourbie are designed for the ninety-percentile of likely owners who have zero interest in going bush. As such, they are designed for Urbania, that land of bitumen roads and traffic lights. Yawn.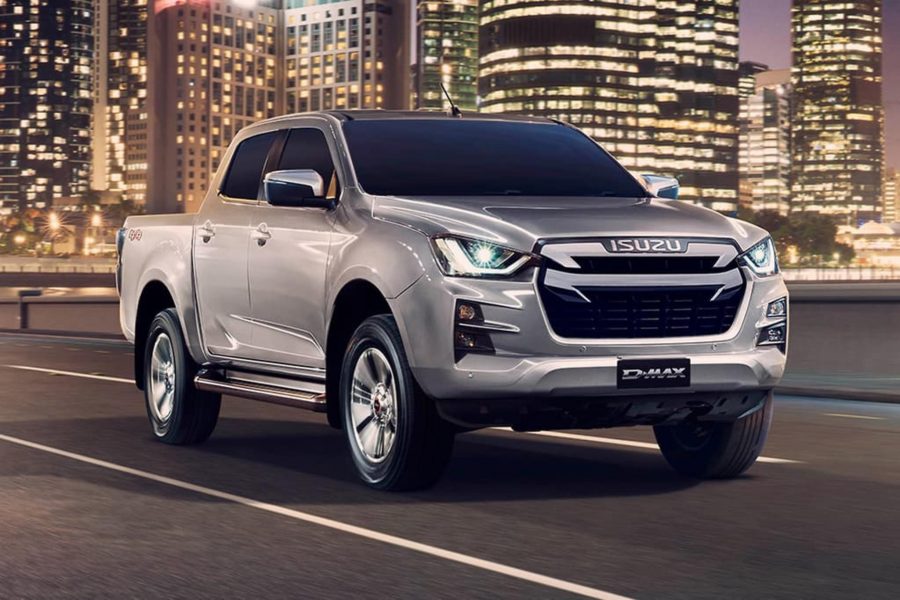 If you yearn rather than yawn, you'll want to get your truck ready to be more reliable and less fussed by the presence of corrugations, sharp rocks and searing temperatures and that's why a set of Light Truck tyres is in order.
Firstly, let's have a look at what you might get served up to you on that new vehicle purchase, wagon or ute, when it was destined for Urbania.
P265/50R20 107V
P255/60R18 108S
P255/65R17 110S
You'll see these sizes on vehicles like a D-MAX/MU-X, Hilux/Fortuner/Prado, Ranger/Everest and Triton/Pajero Sport.
A well-read enthusiast will already be spotting the mistake here, each of these tyre sizes are built on a P (Passenger) car carcase, designed for high speeds and therefore paper-thin, to dissipate the heat.
That's the antithesis of what's required off-road.
The load capacities are insightful. With 107 (975kgs), 108 (1,000kgs) and 110 (1,060kgs) at maximum inflation, they only have a carrying capacity ratio of around 1.33:1.
That is taking the maximum carrying capacity of four tyres (in this case assuming 4,000kgs), divided by the GVM of the vehicle they are attached to (3,000kgs). That leaves some useful, but not nearly enough, weight in reserve.
Diving deeper into the sidewall-scratchings reveals the speed ratings. The faster the tyre's rating, the less suited it is to going bush.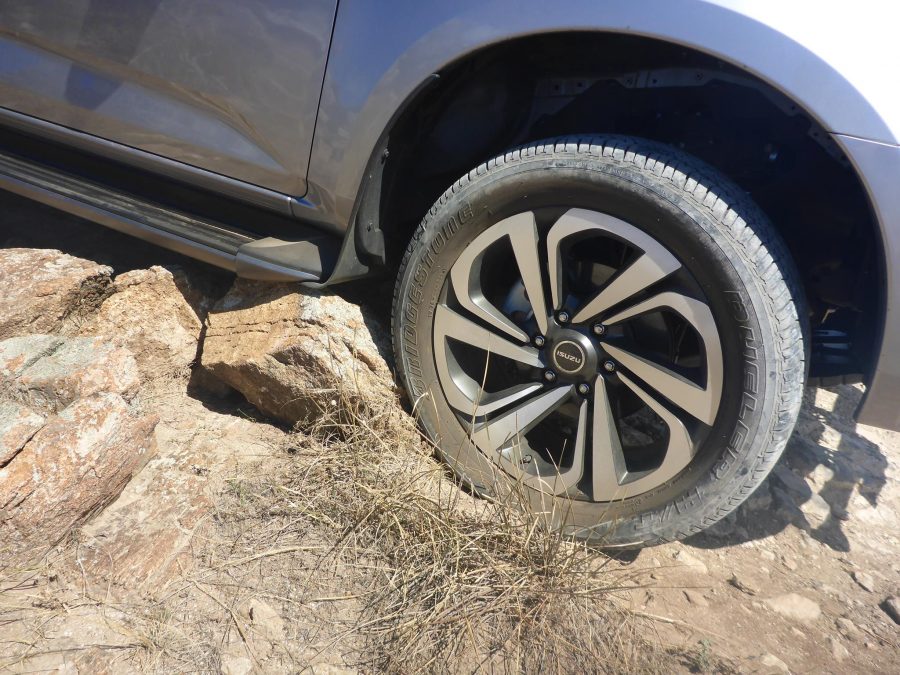 A 4WD with V (240km/h) or H (210km/h) rated rubber is totally compromised for anything other than smooth blacktop. When S (180km/h), R (170km/h) and Q (160 km/h) emerge, you will gain much better suitability.
That goes hand-in-hand with a lift in the load index, the true barometer of tyre strength.
Replacing those earlier OEM (Original Equipment Manufacturer) tyres with proper LT (Light Truck) versions will make for a massive change in your fortunes and with the right pressures, will likely make you puncture-proof.
Forget about 20", there are precious-few LT alternatives and the tread-to-rim height is horrible, no volume for airing down and plenty of scope for smashing a rim. The most practical alternatives you will get that are legal, using the 50mm permissible increase rule in Australia, are these.
LT265/65R18 122Q
LT265/70R17 121S
There are a couple of immediate benefits with these, increased tread depth (13mm Vs 9mm) and as I'd mentioned, increased load index.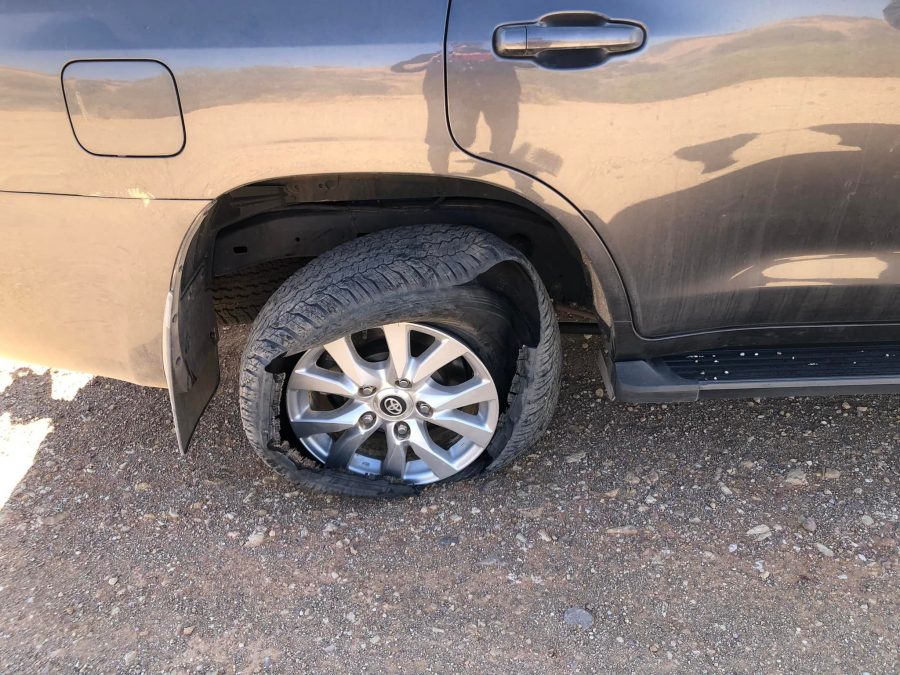 Load index is everything when your want is a tyre that doesn't go pffft at the first contact with the gravel. That's why I introduced to the world twenty-odd years ago, a tyre rule I called "The 120 Rule", meaning, whenever you go shopping for rubber that works, demand of the vendor a 120LI tyre, because that carries 1,400kgs.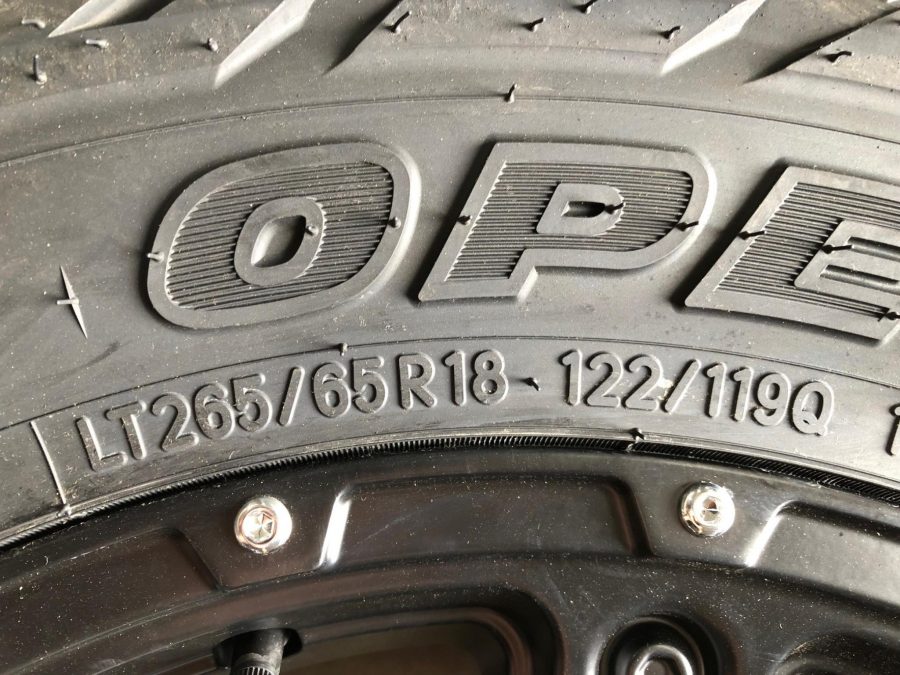 Our 122 equipped 18" above offers a significant jolt in the capacity ratio, now 2:1 and the 121 equipped 17" chimes in with a 1.93:1 load and strength enhancement. It's a bit like Popeye getting some spinach into his pipe!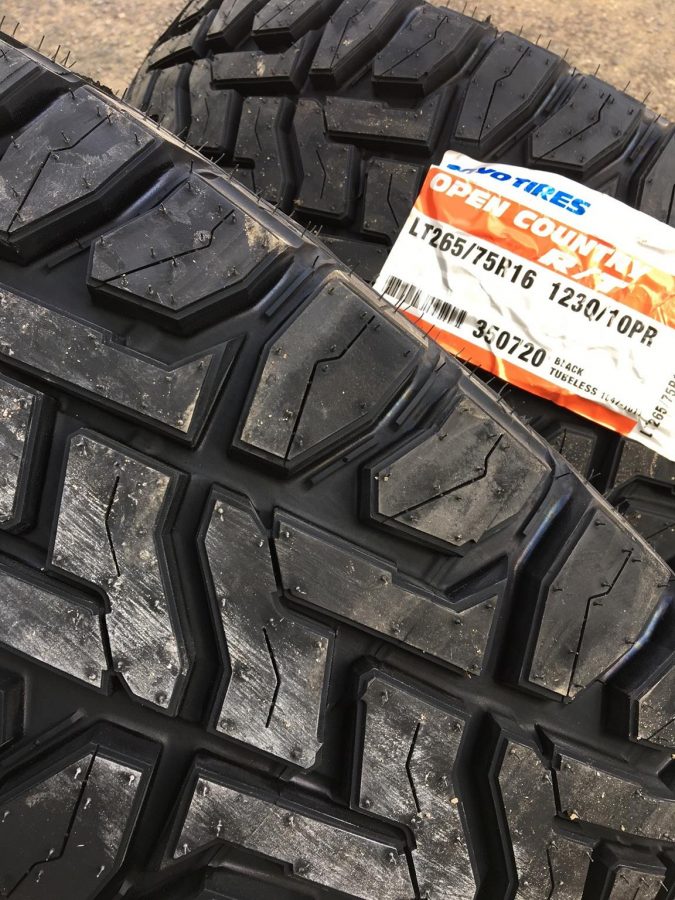 My previous recent-favourite LT tyre was the venerable LT265/75R16 123Q, but alas with modern brake design dictating bigger brake diameters, a 16" won't fit anymore. Anyway, its capacity ratio is a ripper 2.06:1.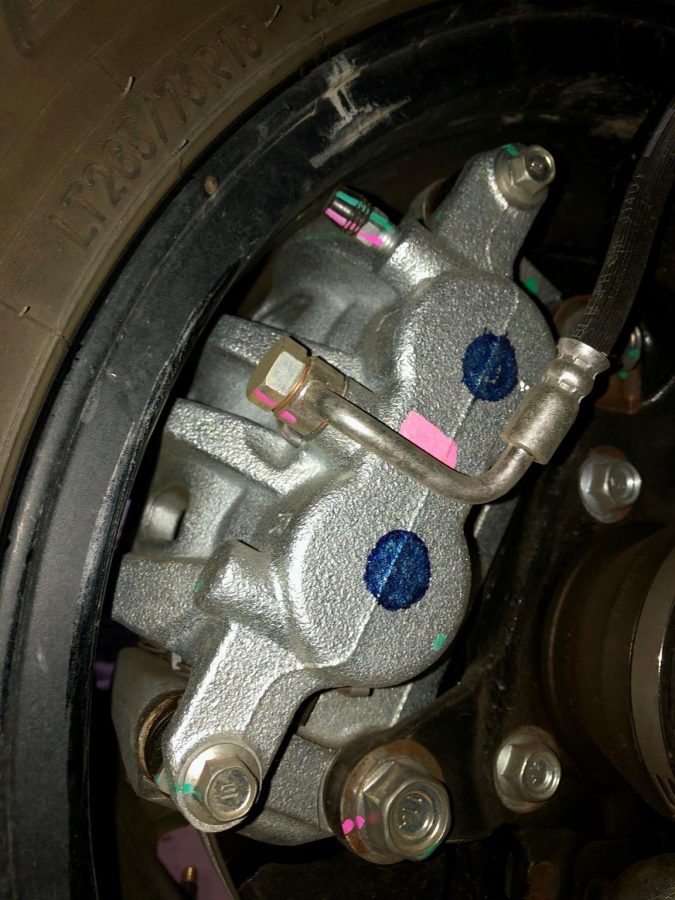 So, now you are armed with some serious fact, you won't be making this mistake, will you?
I've had a few people in conversation of late who have missed the full story on tyres and plenty got something lost in translation.
Like a chap who bought a 150 Prado Kakadu recently and discovered it comes with 18″ wheels and  air suspension (which is a little more complicated then necessary), but we had that covered with this suspension kit.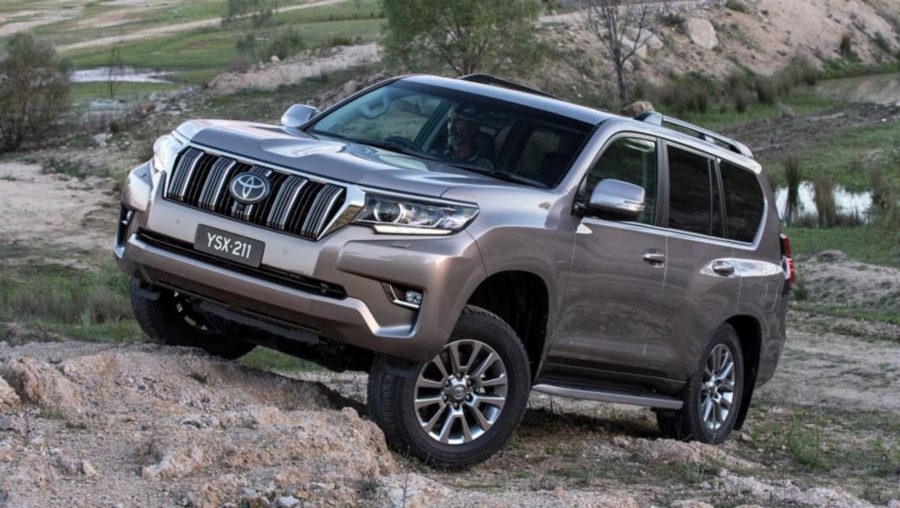 Taking a leaf out of his mate's book (another 150 Prado GXL owner, who got the full bottle of information from me on tyres, buying himself a proper set of all-terrains in an LT265/65R17 120R and ticking the "120" box nicely), he went into a tyre dealer and tried to get something similar, but came up short and mostly thanks to the Kakadu having horrible 18" wheels.
Money exchanged, our new friend wears P265/60R18 114T, a passenger car carcase albeit with an all-terrain tread face and looking the goods, but not quite there. It will be better, because the OEM Dunlop Grandtreks are woeful (a P265/60R18 112H), but the capacity ratio increase is tiny 1.57:1 Vs 1.49:1.
The deception is in the tread face. It might look like an A/T (that's All-Terrain), but that doesn't mean it really is the A/T you wanted.