Around six months ago I was having a conversation with a young product planner at Isuzu and we were chewing the fat about modern 4WD design and I decided to try wield some influence about the direction the company might take in the future and what could be added to its portfolio.
My gaze was on wagons.
The current Isuzu MU-X is obviously a very successful stablemate to the D-MAX, as the wagon variant of the pair has been consistently top of the sales sheets in its sector for ages, the best execution of utes becoming wagons. But even as a past MU-X owner, it falls short of what I really, really crave.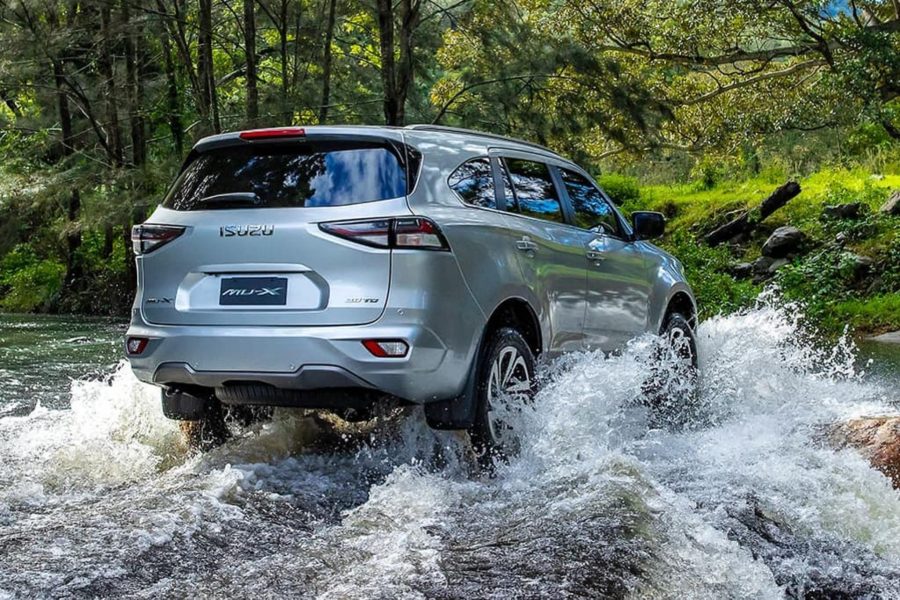 Aesthetically, I've been bored with the direction Japanese makers have taken with their medium sized wagons because they've all come out of the same cookie cutter design school, increasingly angular and pandering more and more to the ninety-percenters. Ninety-percenters = folk who buy 4WDs with no intention of going bush, bumping a kerb the likely extent of their off-roading intent.
I don't really care that my key fob is of the push-button start variety, replete with 26 different beeps and alarms, I like a proper key and an ignition barrel. I also don't want a ridiculous amount of vehicle safety systems beyond Stability Control and Traction Control hooked up to a decent Anti-Lock braking setup. As for connectivity… pffft. Scale it back and concentrate on what matters, ability off-road, a decent suspension system, lockers and a payload.
I posed the challenge that Isuzu have a parked nameplate that has plenty of cachet both here and overseas, the Jackaroo/Trooper/Bighorn brand, synonymous with Isuzu's early 4WD wagon range between 1981 and 2002 and maybe it needed resurrecting?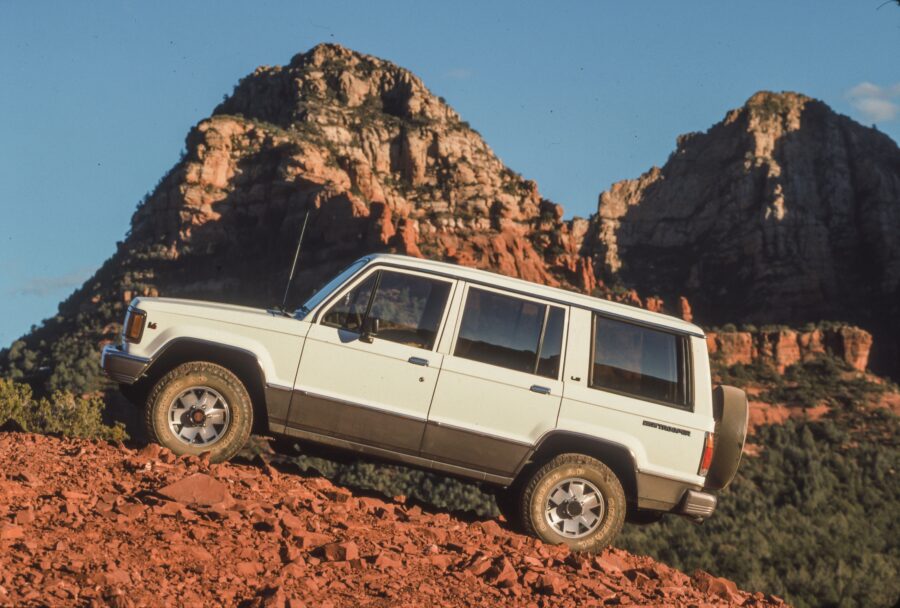 The first-gen Jackaroos were a simple boxy affair and that's what I like in a 4WD wagon. That same generation Jackaroo, and the one that I found to be the pick of the crop, was the one powered by Isuzu's best-ever diesel (IMHO), the 4JB1-T, a turbocharged direct-injection diesel of 2.8L capacity.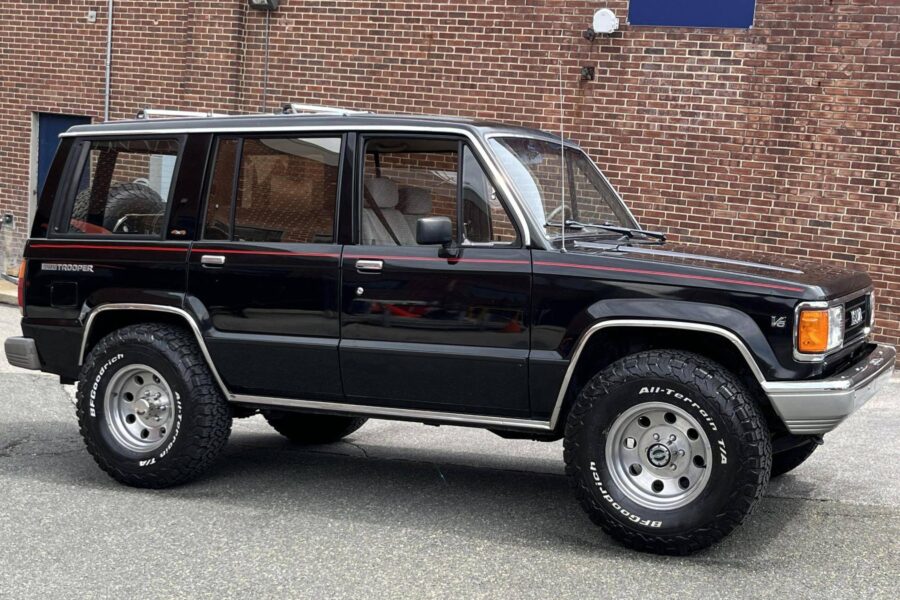 Whilst the power and torque numbers are modest by today's standards, the thing that made this engine likely the best consumer diesel going during the eighties and nineties, was its reliability and direct-injection fuelling, compared to Toyota, Mitsubishi and Nissan's gutless wonder indirect-injection diesels of the day.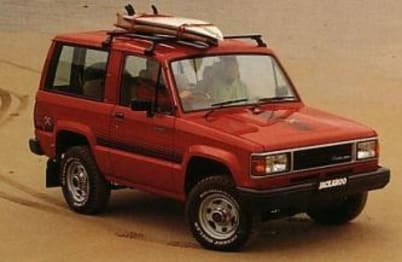 So, here's my pitch.
There is obviously plenty of interest in traditional shape 4WD wagons, otherwise Suzuki wouldn't have released the JB74 Jimny, nor would Ineos create a brand new vehicle called Grenadier, nor Ford re-release the Bronco or Jeep continually reinvent the Wrangler and so too Mercedes with the G-Wagen.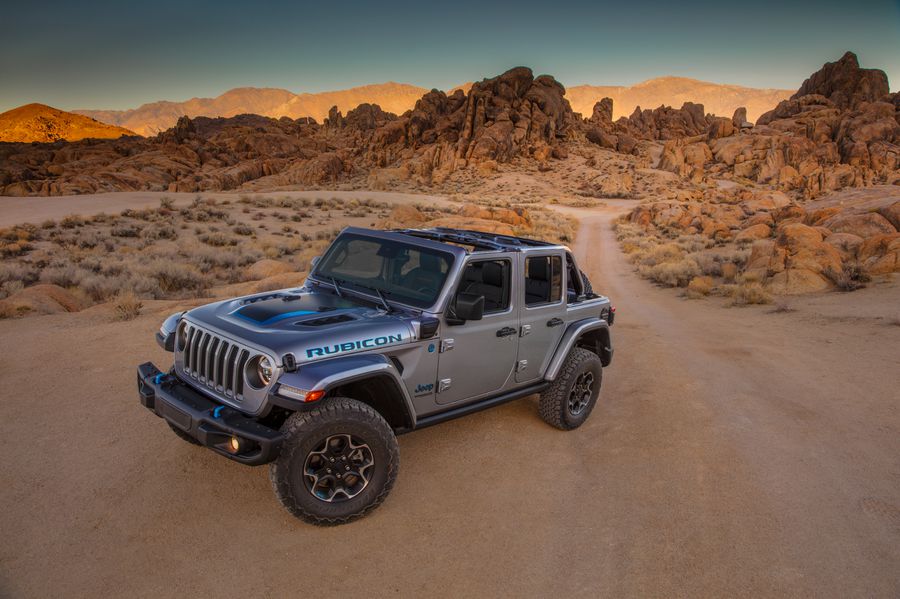 Vehicles like these present a different look and function to the same SUV drones of the last twenty years. Toyota have woken up that they need a reset and the Prado 250 will be a radical departure from that that came before it.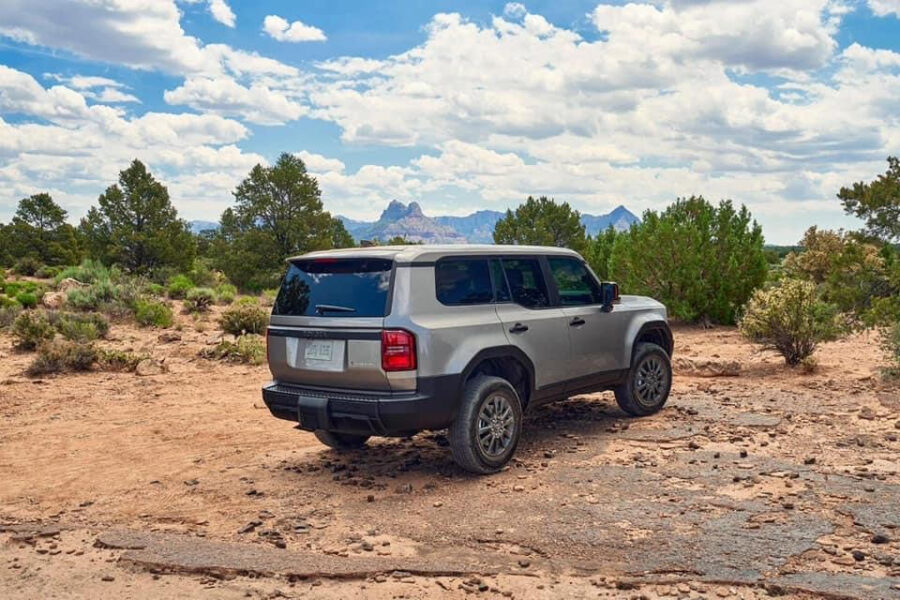 I thought I'd never say something like this, but thank you Toyota for doing something different in the mainstream and likely directing the sheep to rethink their current designs.
Now, so far in this musing, I haven't mentioned the Chinese. They are shameless imitators, but they see an emerging trend and very quickly jump on it. And that brings me to the GWM Tank 300, a recent 4WD automotive offering to the wide brown land and one that's kind of on the way to creating the modern Jackaroo that I want.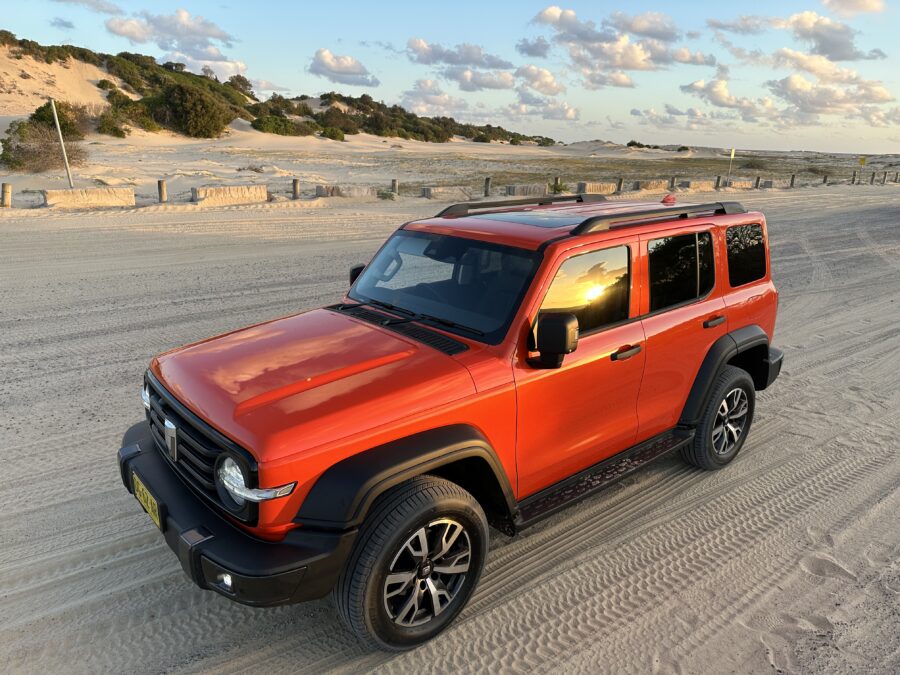 I managed to get to see one close up recently and later to take it for a spin around the block, but I need one for a more extensive test-drive, (so I hope GWM is listening and game to lend us one???), so my observations here aren't especially fulsome.
There are four Tank 300s listed on the GWM ANZ website, the Tank 300 Lux (listed at $47K drive away), the Tank 300 Ultra (the one I've sampled) (listed at $51K drive away), the Tank 300 Lux Hybrid (listed at $56K drive away) and the Tank 300 Ultra Hybrid (listed at $61K drive away). At the time of writing, those prices represent pretty solid value, especially the last pair in hybrid form.
I also observed that GWM are pretty confident about their products these days and that's a good thing, because earlier iterations of their products were sold with the usual cloud of doubt around longevity. I don't know about you, but I don't recall seeing any Great Wall utes on our roads from their Australian debut in 2009 in my recent travels.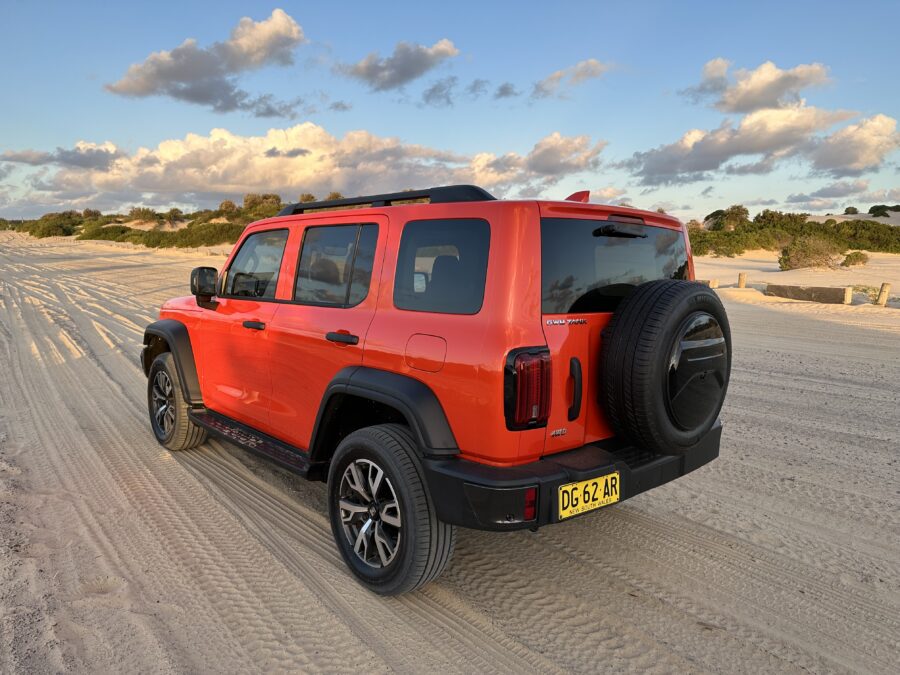 The Tank comes with a 7 year unlimited kilometre warranty with 5 years roadside assist and capped price servicing, whilst the hybrid version's battery pack are warranted for 8 years. That signals a decent commitment and must reflect significant durability improvements.
It measures 4,760mm long tip to toe, 1,903mm high and 1930mm wide, with a wheelbase of 2,750mm. The width measurement is a little deceiving though because that's not reflective of the cabin interior, it's like the way an old Nissan GQ Patrol and current Jeep Wranglers have a skinny cabin with serious wheel arch flares extending out and over the track width and it tells when you jump in. It's comfortable, but not generous in the middle row, especially if you were three-up.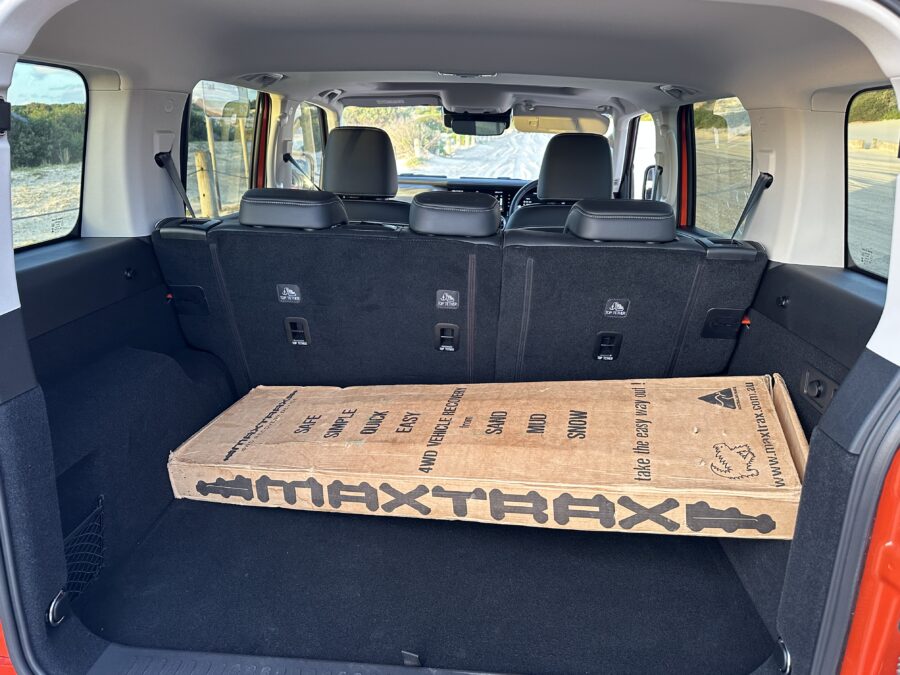 Motivation is interesting.
In the sample Tank Lux I drove, it used a 2.0L petrol four cylinder, assisted greatly with a turbocharger to achieve 162kW@5,500rpm. Let's not dwell on that too long because 162kW is not real world driving useful, especially when it needs to be spun to 5,500rpm to generate it. Okay for traffic light Grands Prix and plenty of the YouTubers reviews have focused on standing start to 100km/h sprint times (yawn), but for me, I want to know about the torque and whether firstly does it have any, and two, can it sustain it?
GWM quote a maximum of 380Nm and available across an engine speed range between 1,800-3,600rpm. Hmmm, there's a bunch of numbers I remember all too well from my Isuzu training, because it's exactly the same output as the venerable diesel 4JJ1 seen in a D-MAX between 2012 and 2016.
To get a petrol to hang onto that torque number across a range of 1,800-3,600rpm is impressive, because, small capacity motors and especially petrol, tend to fall off a performance cliff pretty quickly and that makes them useless under load – like in sand. In the past you had to drive a petrol like you stole it, high engine speed to maintain critical momentum, and with that driving style you can expect to drink fuel like there's no tomorrow and break stuff.
The secret is likely the product of the boost thanks to the turbo, coupled to plenty of gears, because the modern auto is usually a good thing.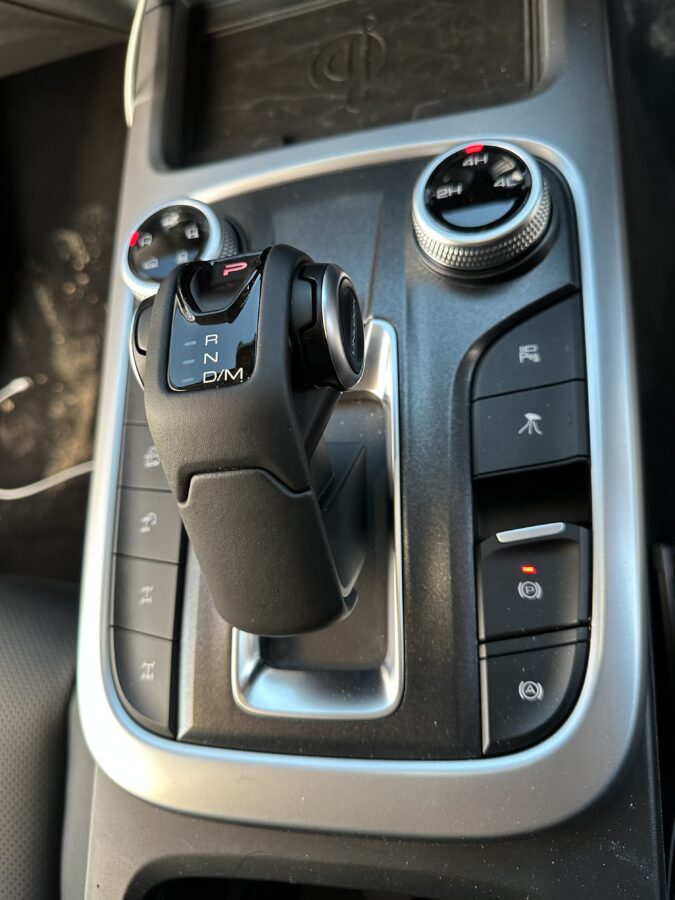 The Tank in petrol form runs with an eight-speed transmission, the first six speeds manage the energy department and get it up to speed with two overdrive gears, seven and eight to look after the fuel economy on the highway. More gears equals more opportunity to keep the engine in the zone.
It's not a scintillating experience, it's better than adequate and that was with just two passengers, so a full holiday mode might make a slug out of it. I also note that the maximum tow capacity is 2,500kgs.
The petrols have a kerb weight of 2,155kgs, the hybrids 2,305kgs with their GVMs coming in at 2,552kgs and 2,725kgs respectively and by my maths that means a payload of 397kgs for the petrol and 420kgs for the hybrid. Put a bum on each seat and it'll be chockers and that's before you put any accessory on it or in it.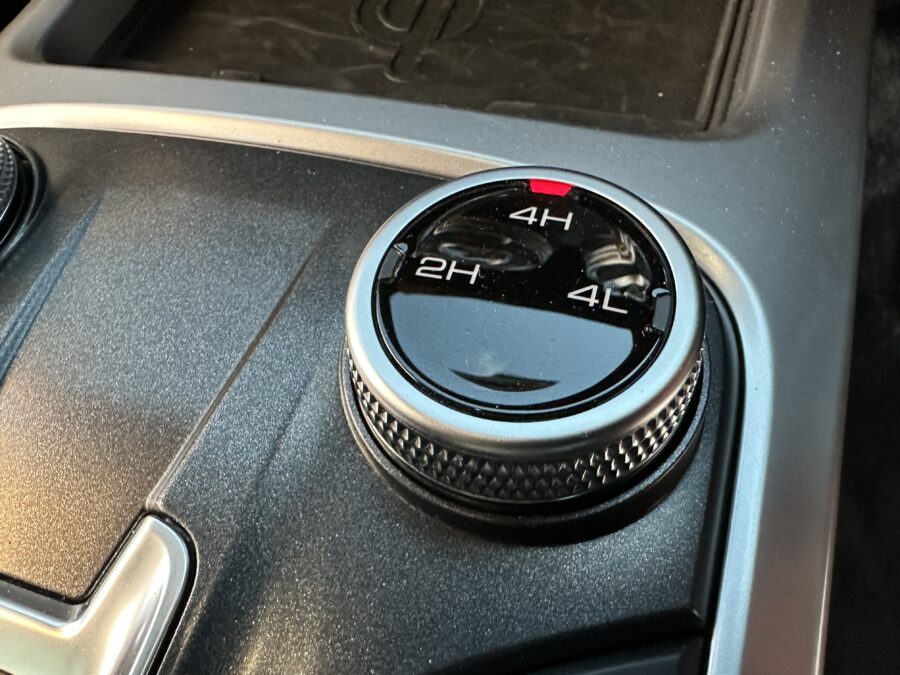 Tank runs a part-time 4WD system and that's okay for me, the full-time system seen on the Cannon ute would be better for the wet bitumen days, but a shift-on-the-fly HIGH range part-time (loose surfaces only) application works, along with having to stop and select neutral for LOW range, standard practice for plenty of automatic 4WD vehicles today.
The stoppers were good, four wheel disc brakes are always a good thing but electronic park brakes must be cheap these days, because everyone is using them, including Tank. When you're off-road having a traditional handbrake lever offers some chance of finessing descents and trimming wheel spin when traction control is naff. Tank's traction control system is naff, going by the videos seen on YouTube.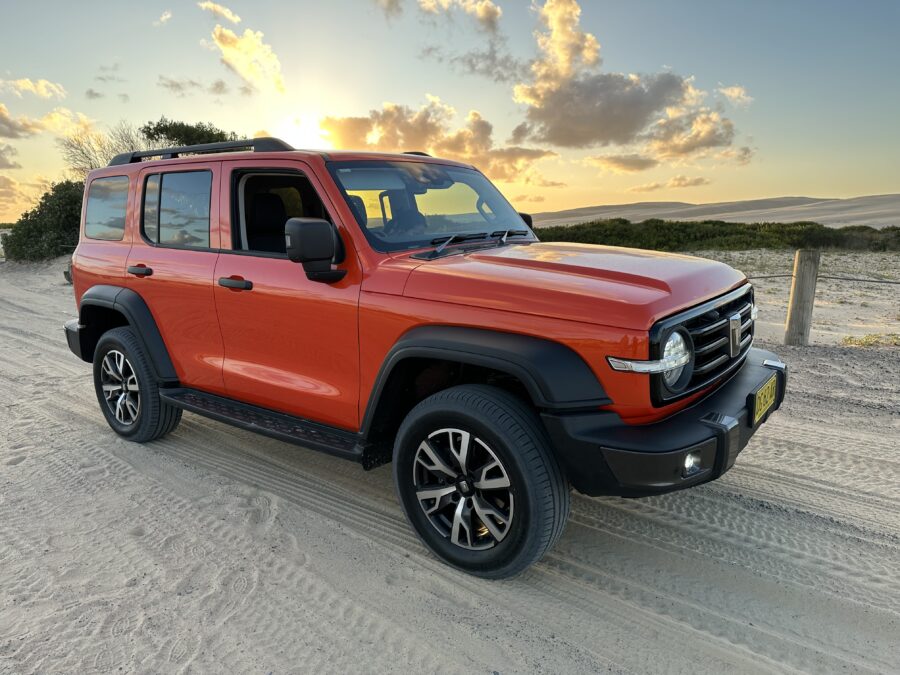 It's a couple of generations behind the times as it looks like it's tuned for the on-roads, meaning its engine speed application range is 2,500rpm or more, braking a spinning wheel on say a wet bitumen road or a dirt road at regular road speeds. When you're bouncing down a goat track or on the rocks you want that intervention going on just off idle, say 900-1,200rpm to be effective.
Maybe there's a bit more application obtained by employing the terrain mode setup, or the crawl function, something the YouTubers didn't investigate and something I'd like to find out on a proper off-road test schedule. The terrain mode dial has the usual suspects, normal, dirt, sand, mud and rock and oddly, sitting alongside it was a separate button for ice and snow. There's also a turn-assist function that apes recent LandCruiser wagons skid-steer party trick.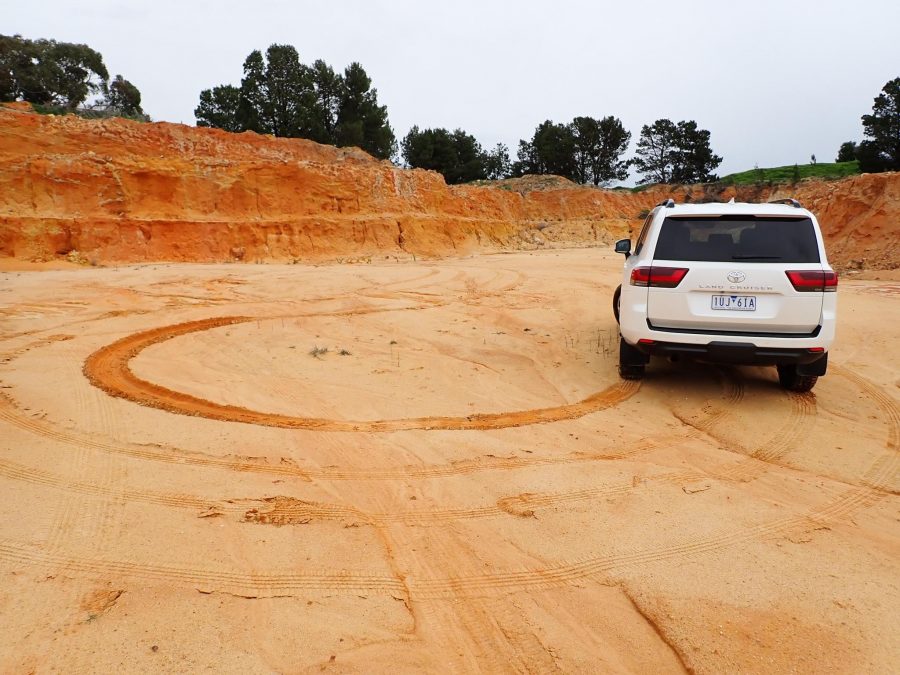 Plenty of comment was made about the effectiveness of the factory installed front and rear diff-locks. It's a bit of a novelty to have a factory front locker and if it masks the ineffectiveness of the traction system and the limited front wheel travel from the IFS, then it's a worthy addition.
The suspension was typically soggy and the aftermarket will rise to the challenge to get a bit more height out of it (clearance is listed at 224mm) and better bounce and rebound control.
On the safety front are the usual suspects, ABS/TRC/ESC/BA/HAS/HDC/ACC/FCW/TSR/LCA/Front and Rear Cross Traffic Alert and good old LKA (Lane Keep Assist) was its usual busy.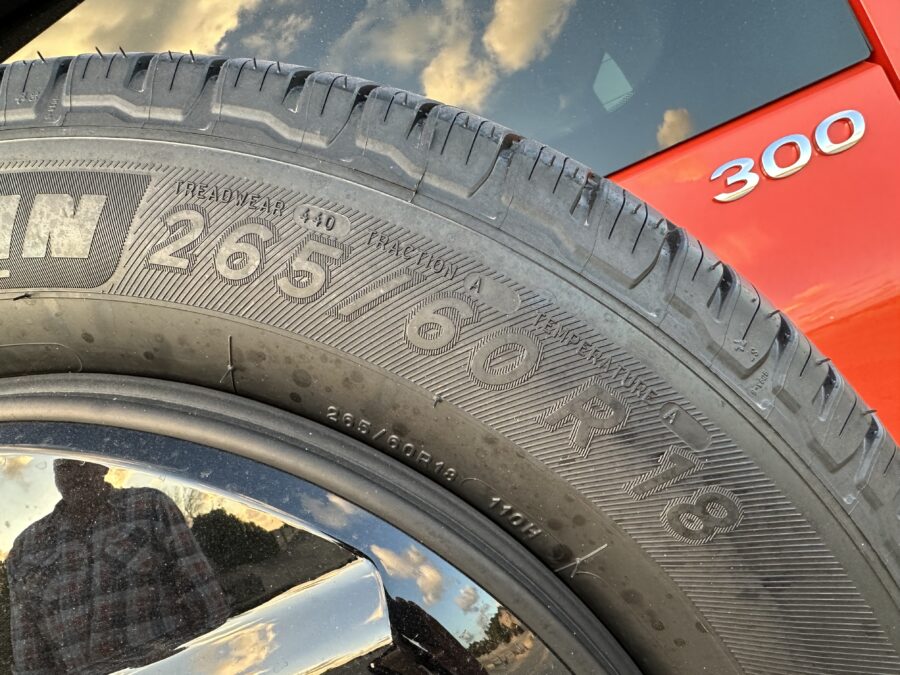 Tyres are rubbish, passenger car twaddle in a 265/60R18 110H, a paper-thin high-speed (210km/h) Michelin, when what it really needs is a set of Toyo's Open Country AT3s in an LT265/65R18 122Q. That'll put some spinach in your pipe!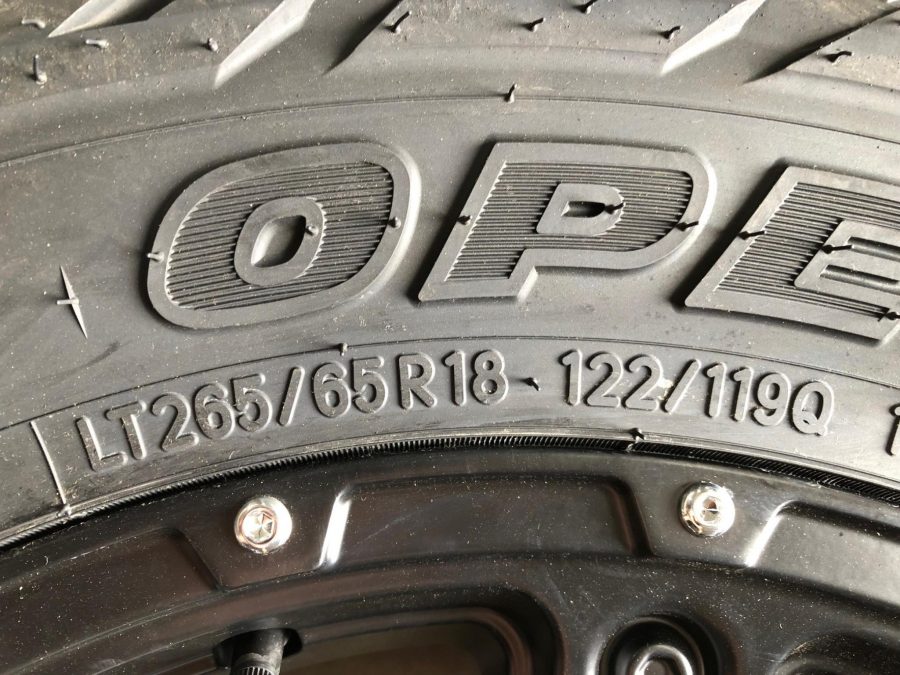 I won't waste too much of your time about the interior, because interior bells and whistles don't float my boat, but I can tell you the flat screen telly is big and had the usual Apple CarPlay mumbo-jumbo, lots of power outlets, comfy seats (albeit leather), paddle shifters for the gears and decent visibility. Once again I need some dedicated time to evaluate all the creature comforts thoroughly.
I said I wasn't going to write any more than 1,500 words on this piece but I've blown the budget, so it's time to wrap it up.
Tank 300 is a clever piece of kit. It ticks heaps of boxes, and the biggest is affordability. At a time when a competitor car with a similar specification weighs in around $80-90K, you'll be leaving a lot of loose change lying around for accessories and maybe even that (light) camper trailer you've been wanting.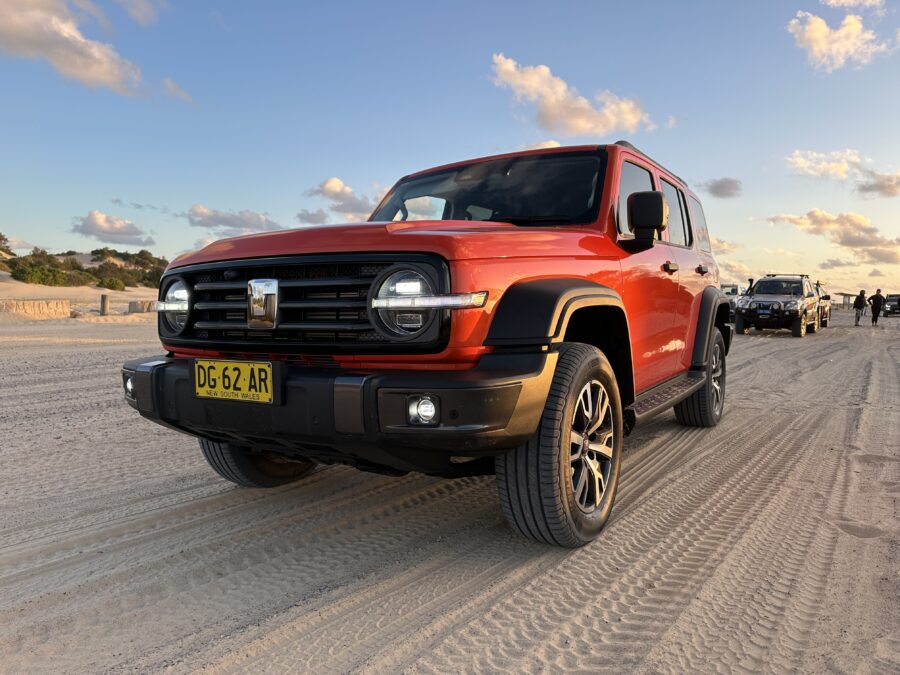 There are some reservations, the payload is ordinary, the petrol will be thirsty (the hybrid might help that cause), the suspension and tyres are junk, but if you squint, you might just look past those irritations and fancy you're driving the new Bronco, or in my case, pondering what a future Jackaroo might well look like.