You might have noticed that two of the most significant new vehicle releases of 2022 came with something no-one was expecting… skinny wheels. All the teaser renderings and pre-release pics usually show 4WDs crashing through the scenery and almost always running big rubber to butch-up their looks. It seems those days are over if the new Toyota Land Cruiser 300 series and Ford Ranger are anything to go by.
Land Cruiser owners are a unique breed. They hate change and definitely hate going "backwards" in spec, oh-so evident as the LC 300 was first seeing the light of day. Losing their V8 for that V6 and losing 285s for 265s was enough to make them turn to drink. What? Oh sorry, yes, they already do that.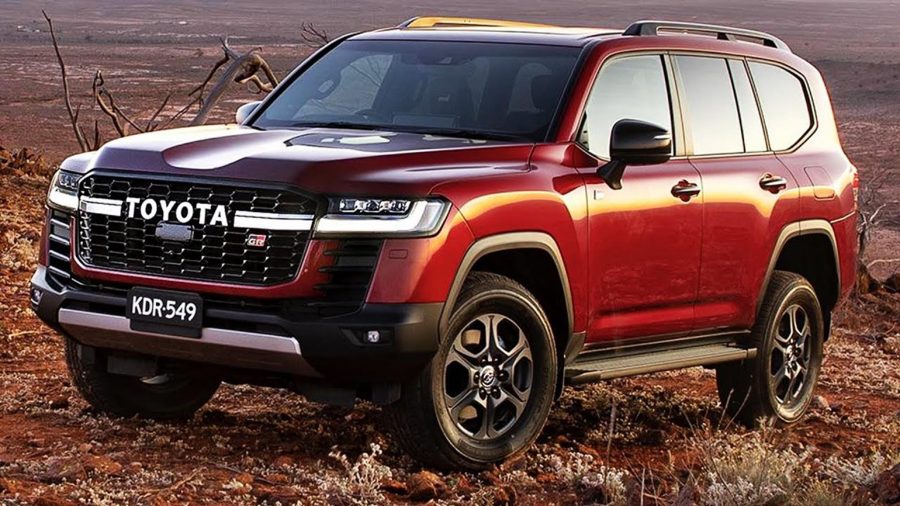 Quicker than you can down a carton of XXXX, new LC 300 prospects were searching for a solution to the unusual wheel offset and the narrow guards, because suddenly, going wide wasn't simply a case of a wheel and tyre swaperoo, it'd require flares to hide the poke.
Over at Ford was the same problem. Accommodating that pallet between the wheel-arches trick that Volkswagen coined with the Amarok, now had to be carried over to the paired 2022-2023 Ranger/Amarok twins. Partnerships often bear quirky fruit, because the tub's wheel arch inners got pushed out, whilst the guards remained in the same spot. Less space to hide a big wheel then?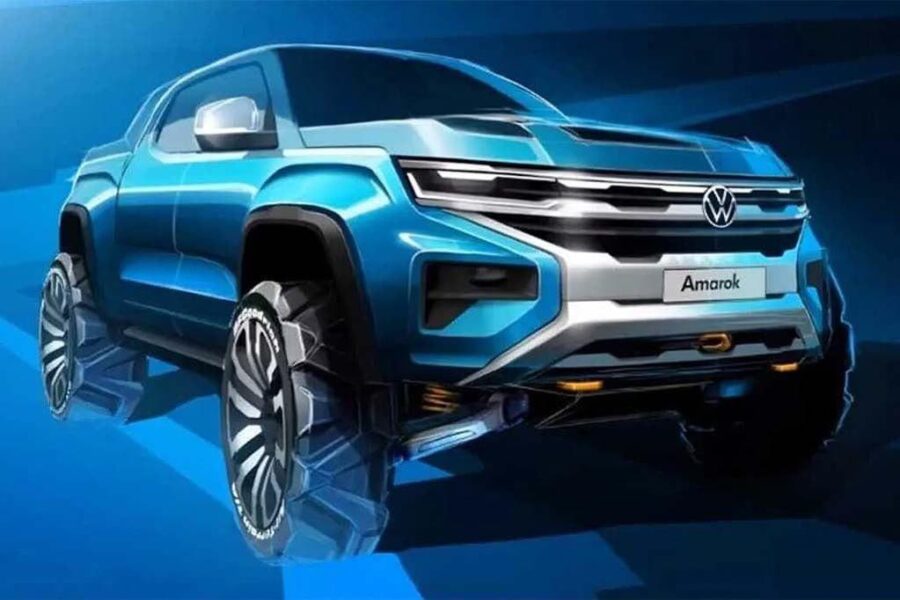 Just banging on a flare might not save the fat tyre quest, because that wheel has to flex and axle articulation puts a wheel and its tyre on an arc that in standard form won't contact anything, but when oversize likely will. Look out, because that's a moment when the angle grinders and hammers come out to play!
So what's the science behind this trend to skinnies?
It's largely driven by fuel efficiency and steering load.
Back in the day when dual-cab utes ran 205R16C on 5.5" rims, everyone wanted a 31/10R15 instead. Underpowered, dare I say it, asthmatic Hiluxes and the like, struggled with a 10R, the automotive equivalent of pushing shit uphill. Whilst there was a 7% increase in the height (735mm Vs 787mm) of the tyre and the consequent taller gearing, the width played havoc (205mm Vs 254mm) increasing wind and rolling resistance. All that contributed to greater fuel use and steering resistance.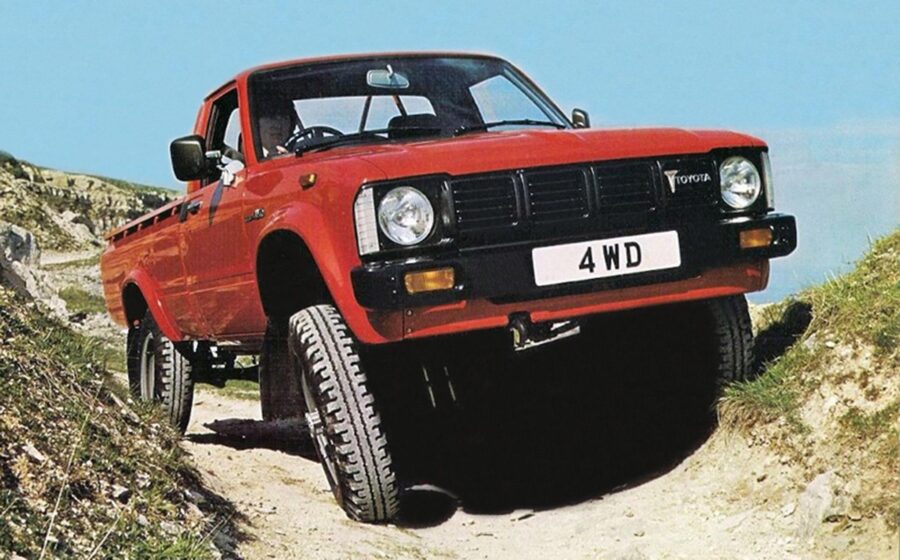 I remember my fave tyre and wheel setup in that era was a Bridgestone Desert Dueler D661 in an LT235/85R16 120Q and sitting on a 7" rim. There was a significant performance drop with the 70mm increase in diameter (735mm Vs 805mm), significantly over-gearing my Rodeo, but the steering retained a, for the time, light feel. The killer punch was what happened when aired-down, because the footprint was massive. Nothing beats a tall skinny off-road!
New vehicles are fitted with low rolling-resistance tyres, a combination of a tight and uniform tread pattern and a rubber compound designed to slide over the tarmac and a diameter typically around 750mm. The tight tread pattern not to disturb the air, the compound to reduce the friction and resistance on the road and the diameter to keep the underbelly of the car at a height where not too much air gets ruffled by Captain Turbulence.
Accompany that with a narrower (255-265mm) profile for cutting through the wind and then you can claim bold fuel economy figures. I suppose in this time of Vladimir's war and its resultant world's-gone-mad fuel prices, that's desirable, but I haven't seen any slowdown in your average male or female 4WD owner's desire for something that's aesthetically pleasing and to hell with the cost!
My new D-MAX is aping the Rodeos from my past, because I've stuck to the skinnyish mantra, running a modest LT265/70R17 121S in Toyo's glorious new Open Country All-Terrain 3. With that I've got some height going, I've retained a good sidewall crush height with the 70 series aspect ratio (no smashed rim edges) and I got my fave benchmark load index going (anything better than 120 is great). It's the closest I'm going to get today to the old-school 235s in a 16".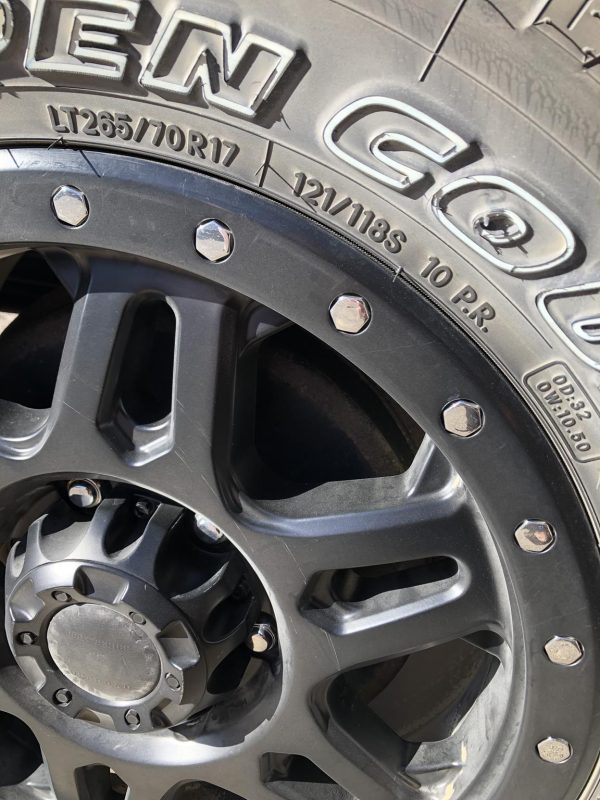 Interestingly, Isuzu Ute Australia added a couple of aftermarket wheels to their genuine accessory brochure recently and the 17" version called Militant Shadow is 7" wide. I know a lot of people think it looks weird, being all skinny as it is, but it's for the reasons we mentioned earlier, preserving bragging rights on fuel used.
Our mates over at CSA Alloy Wheels (BTW we sell CSA's great wheels for LC 300 over at our Loaded 4X4 Store) are listening though to their customers and if you park a LC 300 in your garage you'll be pleased to know you can get a 17 x 9", 18 x 9" or 20 x 9" wheel to mount your favourite rubber with a 35 POS offset that'll either just be under the guards or have a smidge or more of poke. It'll be the same over with the Ranger crew as they grapple with this brave new eco-driven world.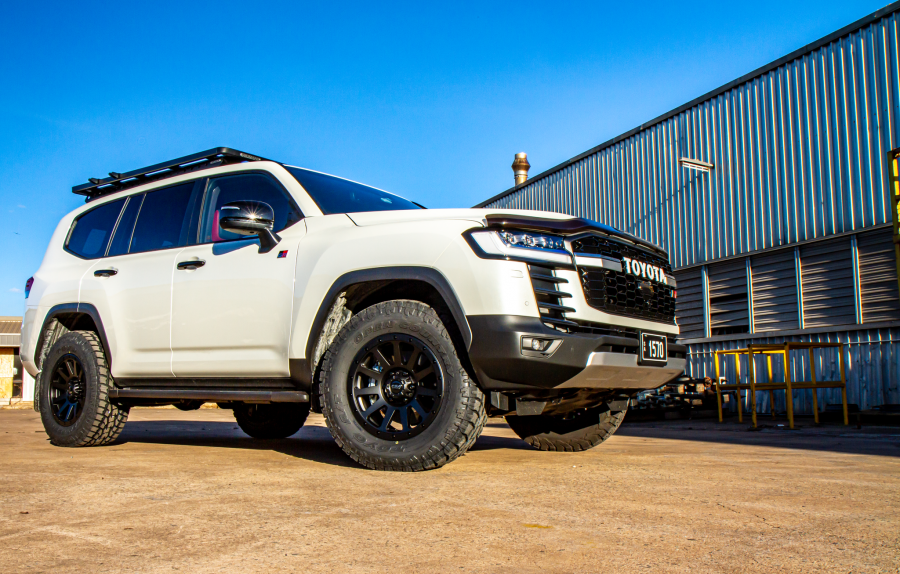 So, if you crave a set of 35s under your truck, the train has likely left the station. You can expect future vehicle design will be pushing the efficiency envelope harder and harder and those BIG, BIG wheels you crave will be something only seen in the scrapbooks of history.