There's another busy 12 months coming up in the 4WD ute sector with the new twins, the Ford Ranger and VW Amarok readying themselves for arrival in a showroom near you (October 2022 in the case of the Ranger and maybe March 2023 for the Amarok).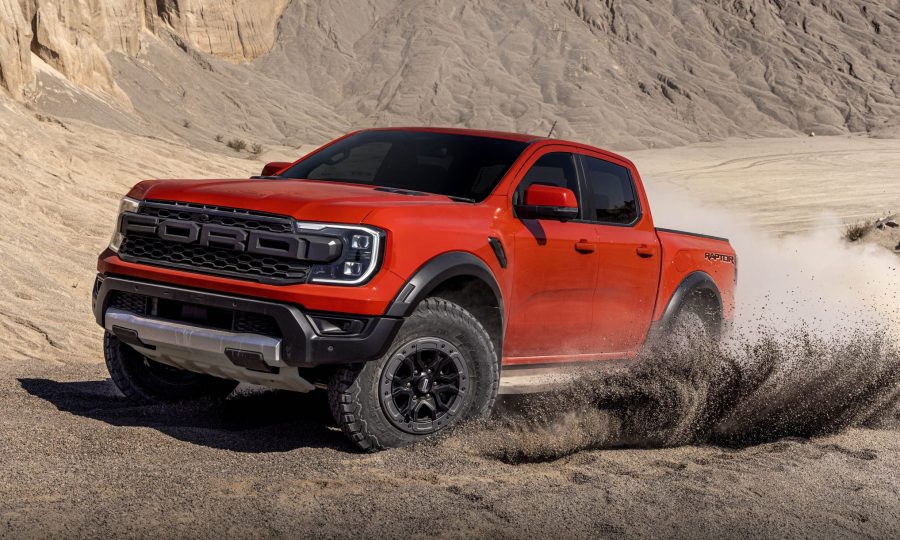 Both use Ford's T6 underpinnings, an evolution of the existing floorpan that's been doing work in PX series Rangers since around 2011. Using a technology called hydro-forming, the T6.3 chassis utilises complex shapes that allow for greater design flexibility in the layout of critical components. Bending bits of steel up on the chassis to accept the drivetrain bibs and bobs with strength and space in mind was never easier.
What will differentiate the two will be the exterior and interior appointments and styling because what's under the bonnet is all Ford.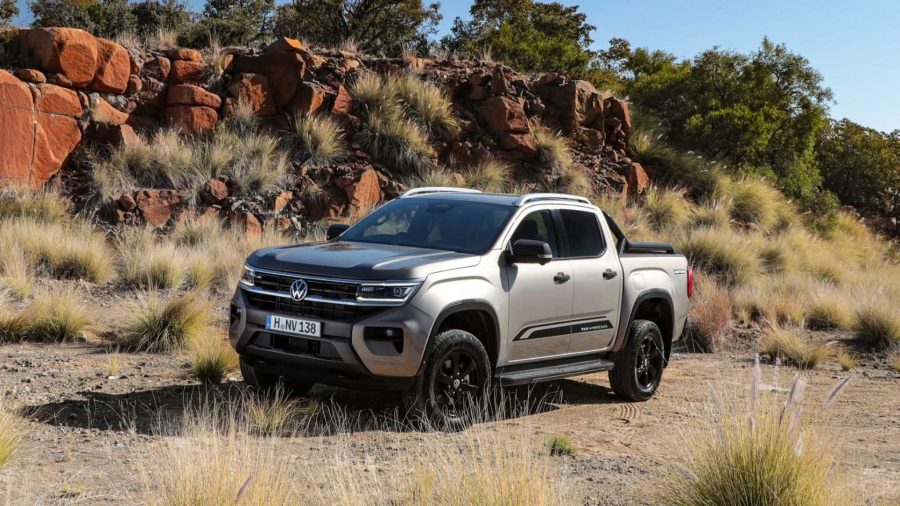 Let's talk about motivation.
There'll be three diesels and a petrol, something I struggle to get my head around, even in this day of diesel-doom, because makers like Jeep struggle to make any headway with V6 petrol Wrangler and Gladiator in this country, while they ignore the 3.0L V6 diesel that American buyers can access.
We reckon there'll be a poverty-pack single turbo 2.0L diesel with 125kW/400Nm (6-speed auto/manual) for commercial buyers, a 2.0L twin-turbo diesel model with 157kW/500Nm (seen in current Ranger and Raptor with 10-speed auto) for the intermediate models and the high end jiggers receive the 3.0L V6 with 185kW/600Nm (10-speed auto). The single-turbo 2.3L Ecoboost petrol four is supposed to be good for 236kW/452Nm and has done time as the Mustang's low-rent model's motivation. It too is hooked up to a 10-speed auto.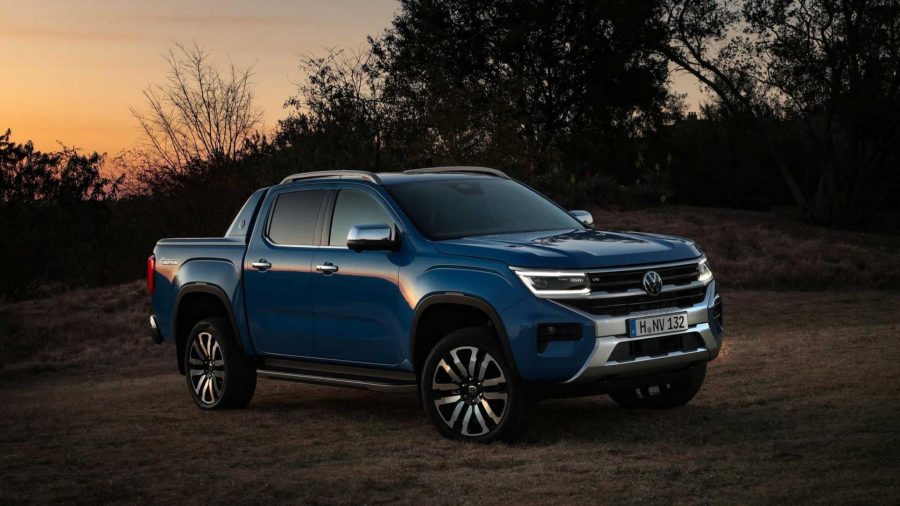 The diesels all use Ad-Blue for cleanliness out the exhaust, the Ad-Blue tank has a capacity of 19L which should save a trip or two to the dealer for a top-up, whilst the fuel tank carries 80 litres.
At some stage of this vehicle's life there's bound to be a hybrid, that'll likely use the petrol 2.3L four and supplemented with a 48V battery pack. Nobody's mentioning that just yet.
Re 4WD, the previous Amarok curse of not offering LOW range in its auto models has been ditched and it now runs a proper transfer case with all the gears. Low-rent models get a part-time system and high-end models get the equivalent of Mitsubishi's Super-Select, with part and full-time modes for all surfaces with LOW range.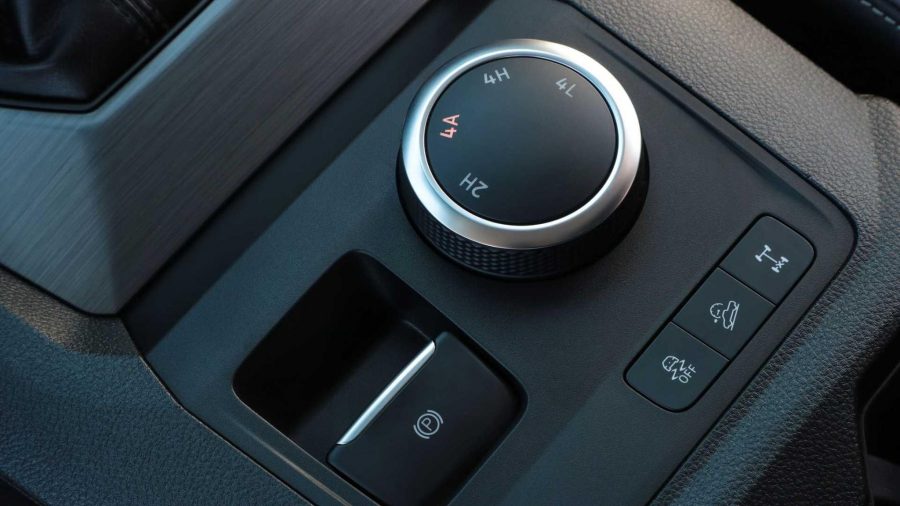 There are apparently five models/specifications; Base, Life, Style and the Aventura (on-road) and the Panamericana (off-road) top-spec Amaroks. That'll likely be whittled down for the Aussie market to simplify the choice.
The styling of the new Amarok is remarkably close to the earlier teaser renderings doing the rounds about a year ago with a pretty sharp snout and good-looking flanks and a tidy bum that's quite different to the Ranger.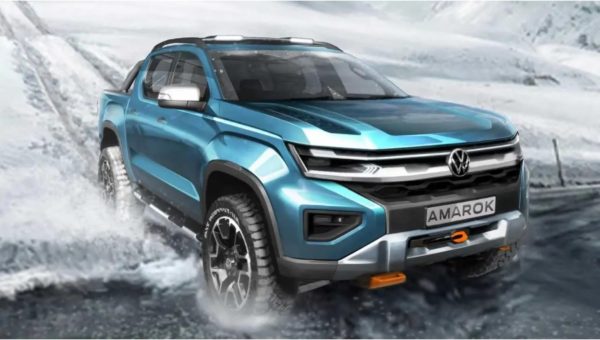 The tub still retains the ability to take a pallet between the wheels arches and speaking of carrying stuff, VW claim the payload is up to 1.16T now. The roof also has been designed for racks, loads being quoted of carrying up to 350kgs… not that you should do that unless you crave a rollover???
The overall length of new Amarok is nearly 100mm longer than before at 5,350mm, yet the width is a little narrower 1,910mm and is marginally taller 1,890mm. By comparison a new D-MAX measures 5,303mm long, 1,880mm wide and 1,810mm high. The new Amarok wheelbase stretches to 3,270mm adding 173mm over the outgoing model. A D-MAX measures 3,125mm.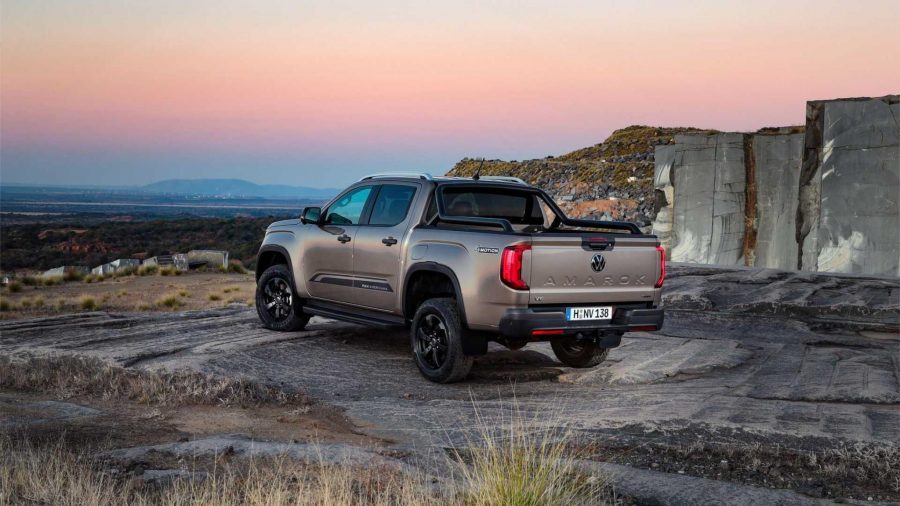 Those dimensions promote these critical Amarok off-road angles with a 29 degree approach, 21 degree departure and 21 degree ramp-over (D-MAX 30.5/19/24 degrees).
The wheel choice is typically hilarious, most of the range using 18″, with up to 21″ and seen on the highway-focussed Aventura. They say A/Ts will be available, but the devil is in the detail because they'll likely be be mutton dressed up as lamb, passenger car carcasses with an all-terrain tread face. If you're struggling to understand that I suggest you have a read of this we crafted a little while ago.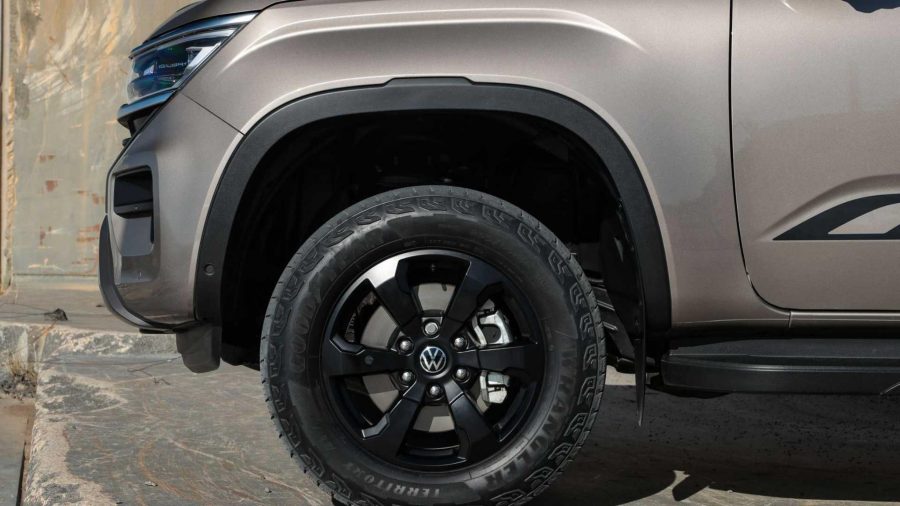 Suspension is still pretty predictable with IFS and leaf springs in the offing, whereas Ranger in the Wildtrak offers a coil set-up in the rear. One thing that does please me is that it looks like disc brakes will do the stopping duties front and rear, because drum brakes suck.
This car will be infinitely better than the one that came before. On looks alone it's a lot more snazzier and the interior and safety systems tell the story about modern motor vehicle design whether you like it or not.
As a new Amarok owner you can expect the same driving frustration that anyone of late experiences, with overly intrusive safety electronics steering you into your lane space and more beeps and shakes of the steering wheel than you really want. Hopefully there'll be a button to turn it all off?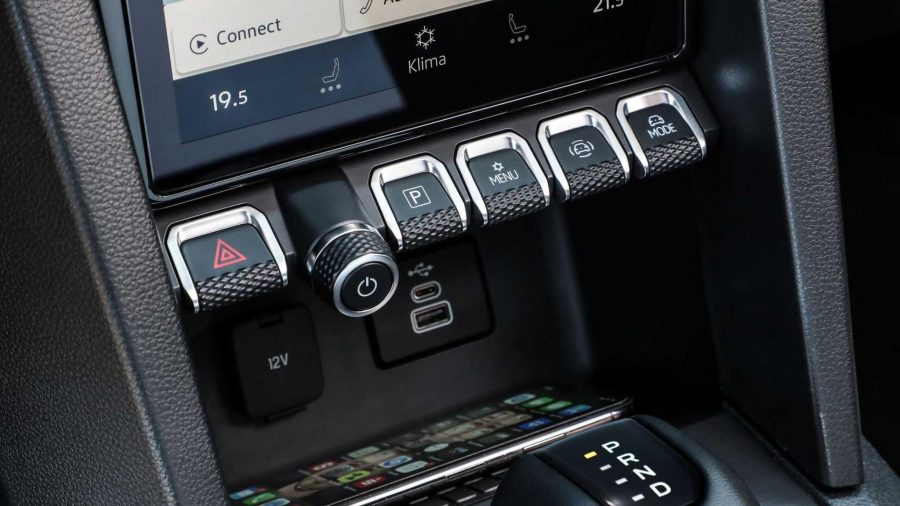 The dash offers a couple of telly options, 10″ display in the base to intermediate models and the hi-spec cops a 12″ touchscreen. The knobs and switches are VW stock, so it has a unique look and looks pretty functional. No Apple Carplay, but instead Ford's Sync4 like Ranger but with VW graphics.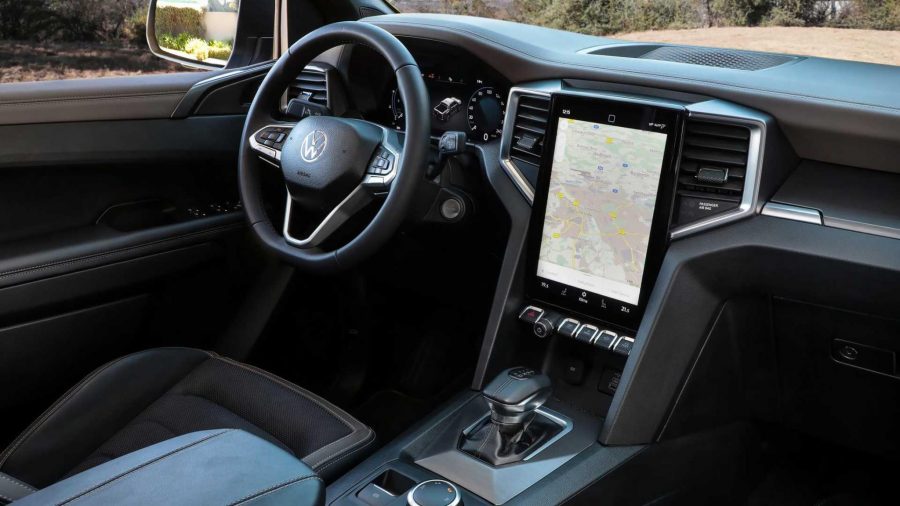 Where's the handbrake? Oh, another stupid electronic park brake.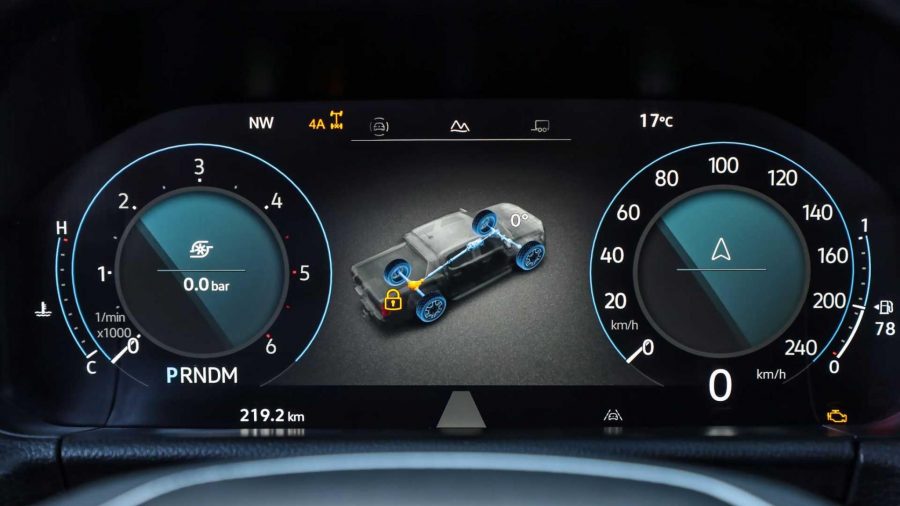 The leap-frog of new models make Hilux the oldest ute in our fleet. With the latest arrivals from Isuzu/Mazda, soon Ford and early next year VW, the Hilux, if it hasn't already, is showing its age. Amarok won't be a volume seller in Australia and will play second-fiddle to Ranger, but the market offers plenty of quality choice and I reckon Toyota want their next latest and greatest Hilux on their showroom floors sooner rather than later. There is an update wide-track Rogue and GR Sport Tonka truck coming late in 2022 and you can read about that here.
I wish I could say we'll get a test drive from VW in the New Year, but I doubt it, so we'll do our level best to steal one so we can tell you our thoughts. Stay tuned!