Price: $36,000 plus options and on-road costs
Engine/Trans: 209kW/347Nm 3.6-litre Pentastar V6 petrol / 5-speed Automatic
Fuel Economy claimed: 11.3 l/100km combined
Construction: Body on frame
Suspension: Coil sprung live axles
Payload: N/A
Towing: 750kg unbraked / 1000kg braked
Vehicle class: off-road passenger vehicle (MC)
More households than not have been graced by the presence of Meccano over the years. And if you were bitten by the building bug as a kid, then the Jeep Wrangler Sport is probably going to appeal to you.
Few vehicles allow you to take the roof off, panel by panel, and then remove doors for a completely exposed-to-the-elements experience. But putting it all back together is half the fun.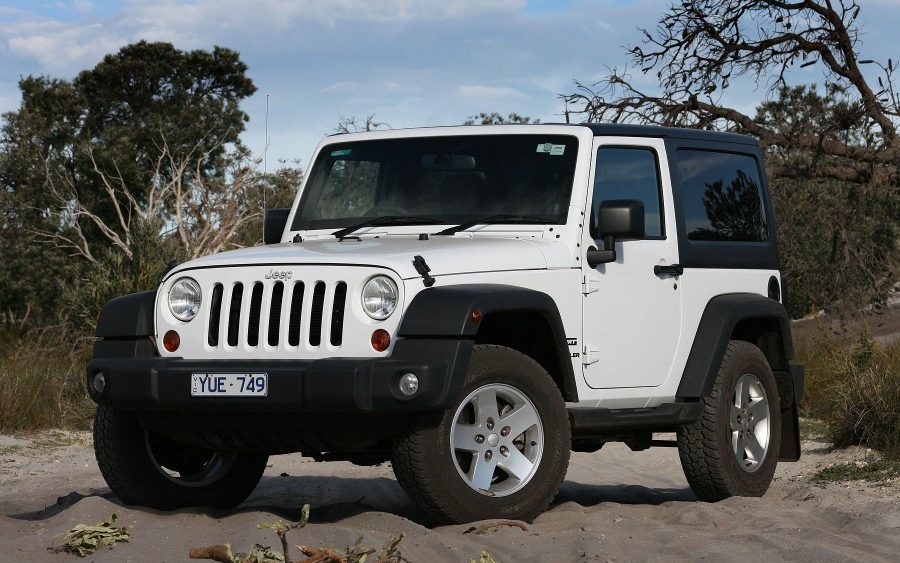 It's about utilitarian as you can get – there aren't many vehicles designed with canvas straps to stop the door swinging too far, or with a hose-able interior. This off-road bent does come at a price, however; it's not exactly the last word in comfort.
Inside, it's full of hard plastics and big buttons. The window switches sit up-front, proudly embedded in the dash, while the air-vents are simple rotating pieces of plastic with angled vanes. Shifting the gear lever or low-range selector takes a bit of effort, and the steering wheel stalks have a cheap feel for each click. While it's definitely functional, it's not what you'd call luxurious.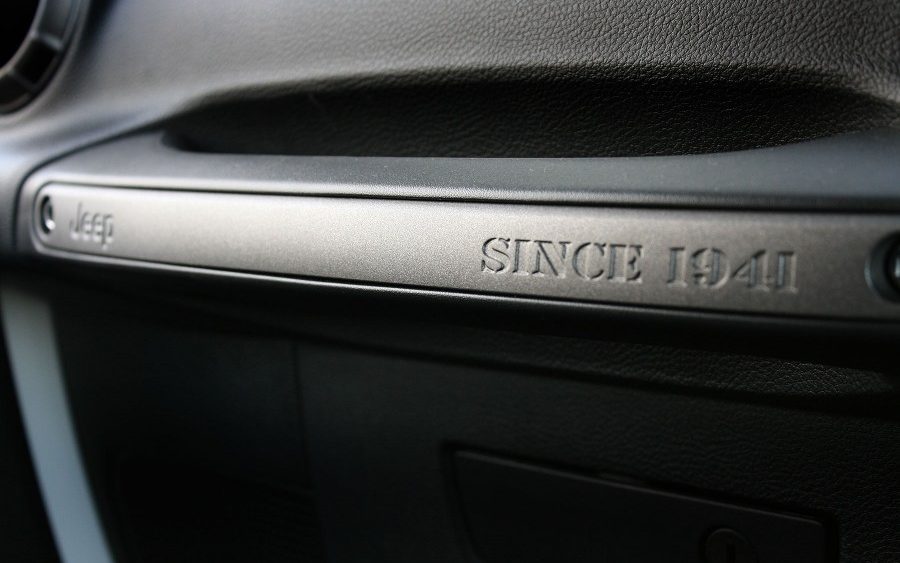 The seats are large and flat, though they're comfy enough for long trips, and they're covered in a heavy-duty fabric that's easy enough to clean the kids' chocolate out of. Getting in and out of the back seats requires some agility as once you've stepped up into the car you need to squeeze past the folded front seats. And then you're treated to a seat squab which is far shorter than the front seats offer.
Again, the Wrangler isn't selling itself on comfort.
It's also not selling itself on tech, either. While it offers a "Uconnect" system to handle Bluetooth, it takes quite a while to pair up with a phone. Once done, you find that the audio quality is quite poor during phone calls. Audio streaming, too, has nowhere near the clarity of playing the same track from the MP3-capable CD player.
We do like the volume and channel controls on the back of the steering wheel, though – it's a very intuitive place for them. And if you want more, then move up from the Wrangler Sport to the Wrangler Overland and you gain sat-nav and reversing camera (a must for an SUV these days).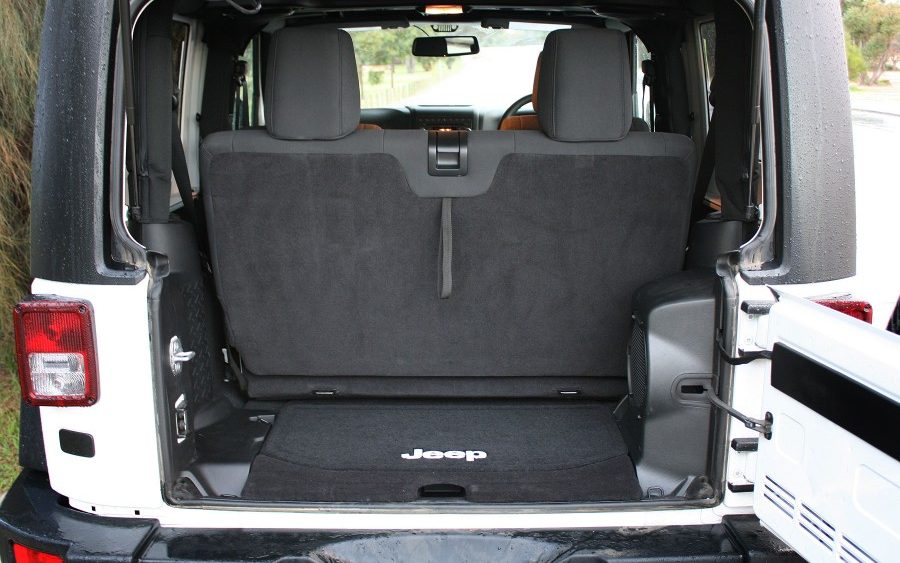 So, how does it go on the road? With a short wheelbase and wide track, you'd think it'd handle pretty well. But its large tyres and bush-bashing suspension combine to make it quite a stiff ride contrasted by a fair bit of lean when pushed into a corner. Adding to the unwieldy feeling is the large steering wheel with a complete lack of feel and no added weight at speed.
Judging a line through corners is an exercise in faith; the Wrangler doesn't self-centre, which means you're putting it into and pulling it out of each bend, which can quickly become tiresome.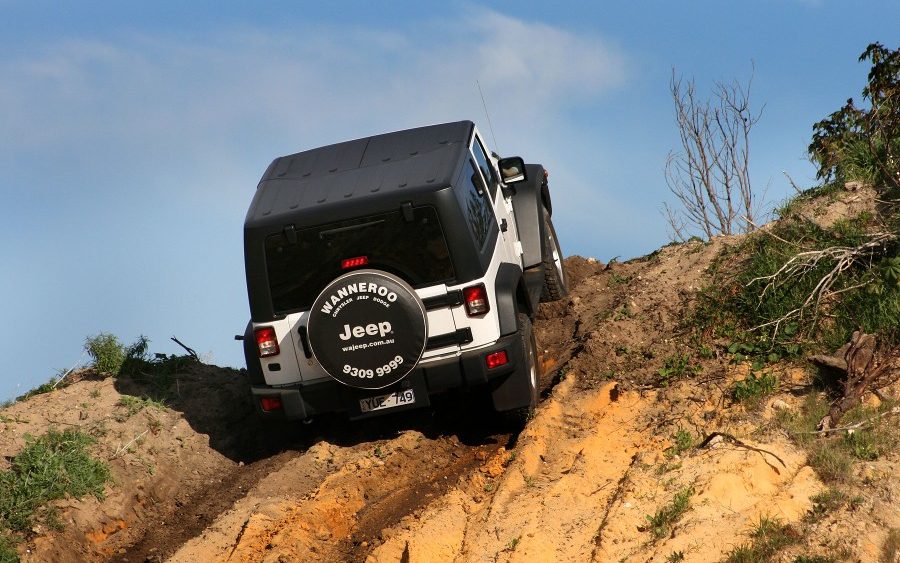 Adding to the burden is the Pentastar V6 which needs to rev before there's enough torque to get things moving. Its outputs of 209kW and 347Nm aren't overly bad for a 3.6-litre V6, however peak power and torque are too high up in the rev range.
Once on the move, though, the five speed auto does a reasonable job of keeping the engine on the boil, but a six- or eight-speed 'box would certainly help fuel economy (it averages 11.3L/100km according to the sticker, but 14.5L/100km on test). Add a wooden brake pedal feel and things really don't look that great.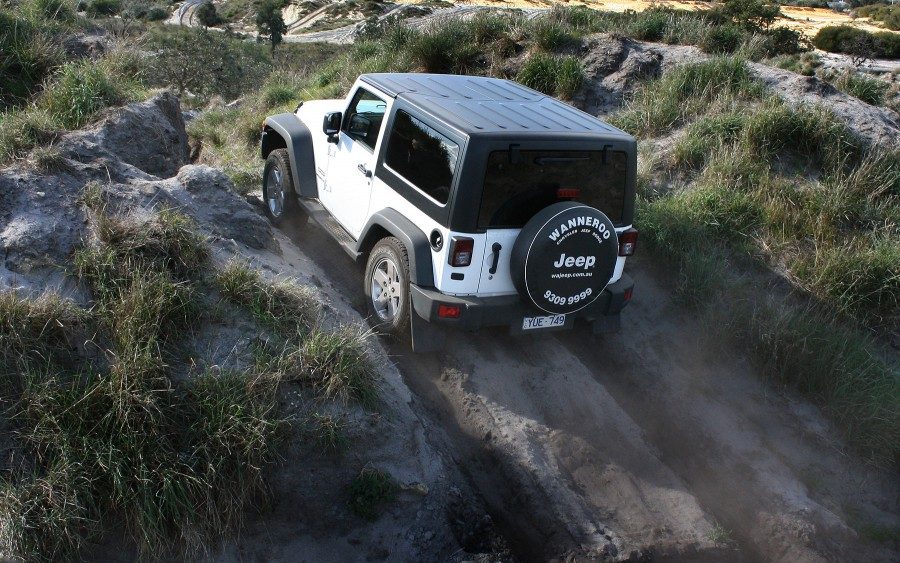 But the Jeep's raison d'être isn't trudging miles on the black top – it's heading off-road. And in its home environment, it's a completely different beast.
Get into some soft, deep sand, and the dead steering becomes very easy to throw from lock to lock. Climb rocky paths and you'll appreciate that it doesn't kick back when one of the front wheels is resting on a boulder. And that unyielding suspension means that the wheels stay on the deck rather than bouncing around.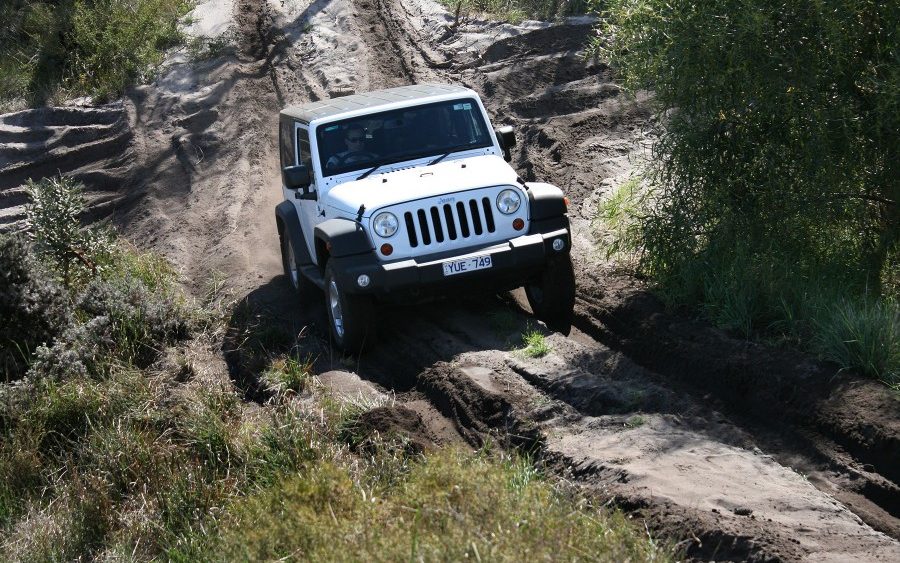 A couple of things become apparent when off-road, though. The bias toward Rubicon-like trails is evident from the fact that the stability control stays on when 4-High is selected. With a shorter first gear, the ESC catches any slippage quickly enough to maintain grip while the other wheels haul the car forward. Select 4-Low, though, and the ESC switches off.
No problems for sand – let the tyre pressures down to 12 PSI, and the Wrangler churns lines through even the hungriest of beach sand. The issue comes when you want to switch the ESC on. Put simply, in this mode, you can't.
Now, that's not a problem for when you need the wheels spinning to churn through the substrate, but more so when those boulders have a light coating of sand for which you need the only the lightest of pedal movements and a quick catch from the ESC. Land Rover gets it, and its cars are equipped accordingly, but Jeep's system just needs that extra backup in low range to make it perfect. Apart from that, the Wrangler ticks just about every box.
With the gearing shortened by low-range, the engine's lack of torque on road quickly melts away. The power and torque are suddenly very exploitable, and to change gears, Jeep has opted for a very intuitive left-right shift action. The gear is also indicated on the dash, so you know exactly what's happening.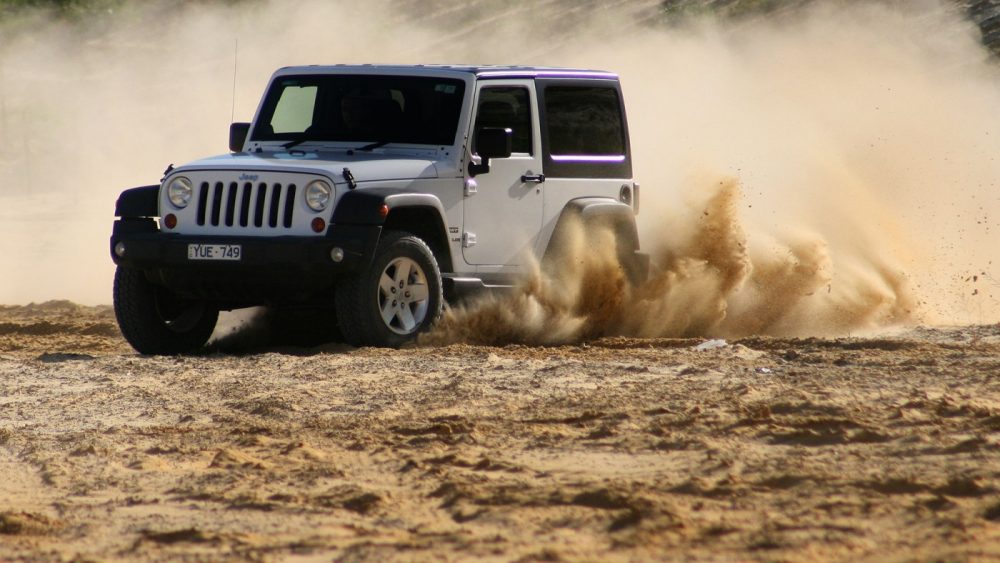 The tyres grip quite well, but if you're in very deep sand, it pays to drop the pressures – the Wrangler weighs a little too much to leave at road pressures unless the area is completely flat and you get some good speed up. So, for a trip to the beach dunes, make sure you have a compressor handy.
Few cars give you the no-frills, back-to-basics, wind-in-the-hair and sun-on-the-skin experience like the Wrangler does, and combine it so successfully with proper off-road ability. It's a purpose-built machine that never leaves you in doubt as to what it's capable of, but it's the price that really surprises.
No other machine, at $36,000 ($34,000 for the manual) offers the capability that the Wrangler does, along with the heritage that comes with the brand. No, it's not perfect, but if you'll be searching rocky outcrops for a place to pull up for the night, nothing else comes close.