Yep, call me Karen, because what I'm about to tell you likely will alienate me from a 4WD industry player who really isn't using much nous.
What's nous you say? Nous is having a canny ear to the ground and reading what the market is telling you and unless I've been living under a rock in recent times, driving recklessly (and boasting about it) through a National Park doesn't seem to ring true in a world that's troubled by a collapsing environment and hates cars.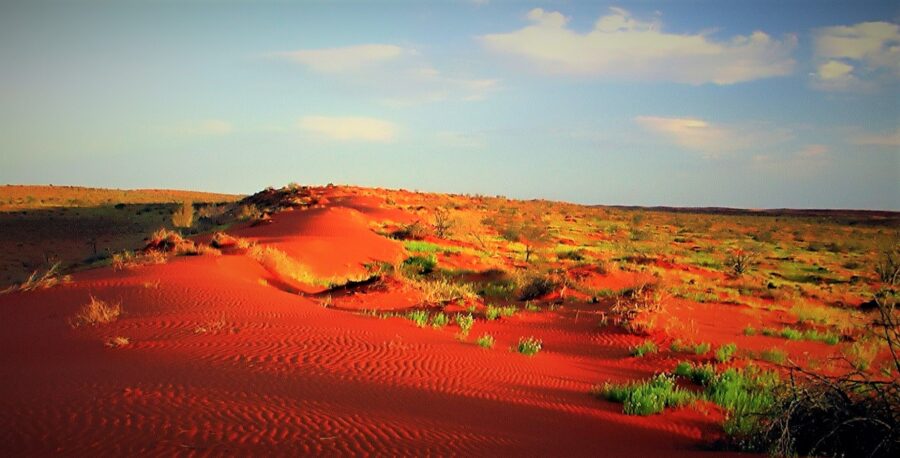 I'm a South Australian boy and I've visited the Simpson Desert (Munga-Thirri) National Park, because it's in my backyard. It is an astonishing place, filled with bright red sands and more often than not, blue skies. It holds amazing biodiversity and its indigenous name means Big Sandhill country… there's 1,100 dune ridges between Birsdville and Mount Dare and The French Line is the 4WD track that traverses the desert and those dunes and it gets flogged at the best of times.
So what could make that situation worse?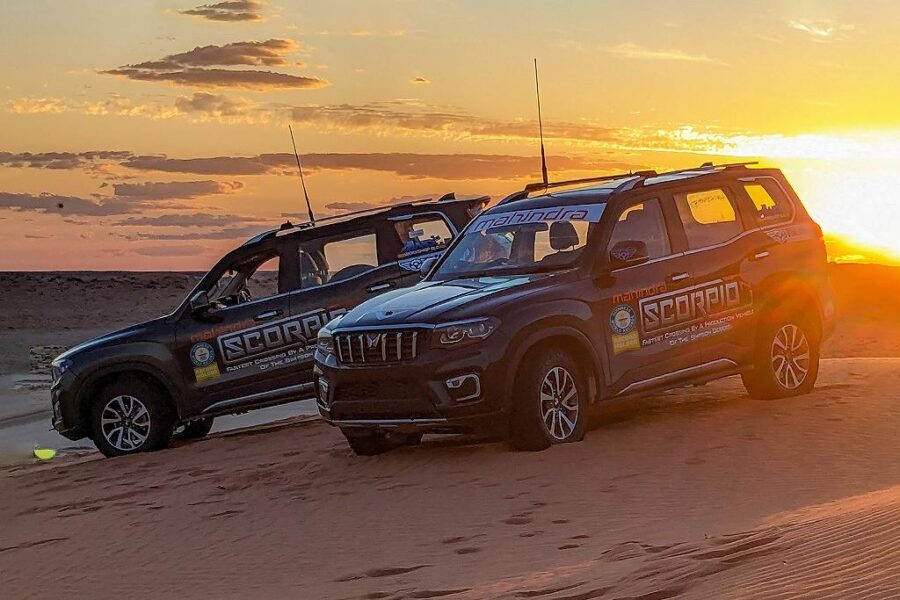 Exactly what Mahindra did a couple of months back in creating some "gold dust" on the new Scorpio wagon.
Likely some bright spark in an advertising agency came up with the idea of getting the Guiness World Records mob to accredit Mahindra with a claim to fame, crossing the Simpson Desert in the fastest time. That'd be because it was the first time??? I don't recall anyone else prior pulling our leg on this, I might be wrong?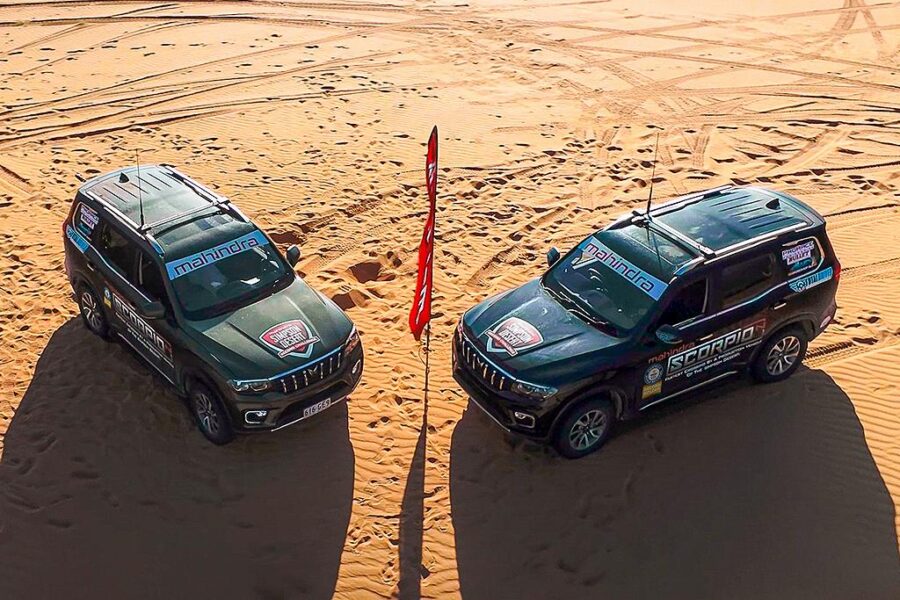 Meanwhile someone in Mahindra thought, hey that's a great idea, that'll get us some press for this new wagon we've got. I'll write the cheque for that now and that set in train this royally dumb idea.
The lunatics amongst us will love what this precedent sets, an opportunity to set the French Line up as the next (unofficial) Finke Desert Race. Yep, bring a bunch of mates along in their lifted lumps for a time-trial, on barely a road, and at times when there are likely other users around, who aren't looking or wanting to go fast.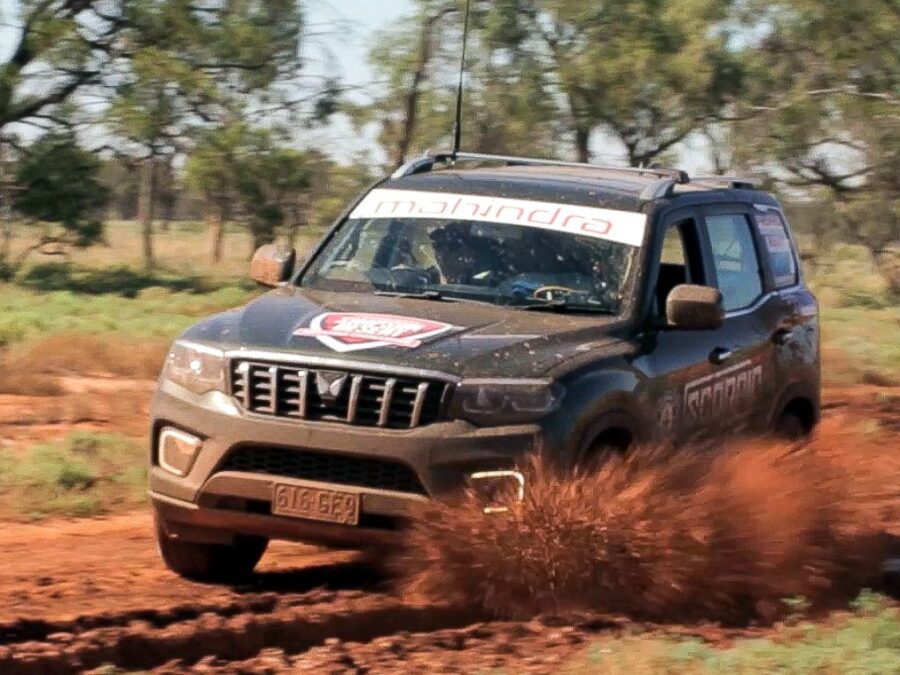 The inevitable is going to happen here. Someone is going to have a major prang on a dune crest and lives will likely be lost and bodies maimed, and it's a fucking long way away from a hospital for help. And that'll be the same time new restrictions are put in place for the rest of us wanting access at sedate speeds.
And that's apart from what its doing to the ecology of the place.
I'm really wondering how this idea even got off the ground? South Australia's NPWS is very protective of its natural spaces and when it comes to commercial use of National Parks there are very strict protocols on what can and can't be done.
Staging a time trial in a beautiful natural space doesn't seem to me to fit the criteria.
I had a giggle when I read Mahindra's Press release on this because it mentions Mahindra's committment to lifting the lives of impoverished communities via their farm equipment, utility vehicles, information tech and financial services. It also mentions their focus on ESG. I had a notion I knew what they might be hinting at, but I thought I better look it up, so I did a Google search and a site called Investopedia came up with this…
What Is Environmental, Social, and Governance (ESG) Investing?
Environmental, social, and governance (ESG) investing refers to a set of standards for a company's behavior used by socially conscious investors to screen potential investments.
Environmental criteria consider how a company safeguards the environment, including corporate policies addressing climate change, for example. Social criteria examine how it manages relationships with employees, suppliers, customers, and the communities where it operates. Governance deals with a company's leadership, executive pay, audits, internal controls, and shareholder rights.
Sometimes you've got to speak from the heart!
I was hoping that I'd get a chance to do a review of the new Scorpio and also the new-for-2024 Global Pik-Up or the Thar.e electric concept, but I suspect that now that won't be the case with my Friday rant. Anyway, Mahindra, if you're game, so am I. Please send it… slowly!