Sometimes being stuck in traffic can be a moment of journalistic gold and being idle doesn't necessarily mean being of idle mind. It was recently bumper-to-bumper and the Colorado I pulled up behind immediately got me thinking about how fashion dictates plenty of vehicle fitouts these days and for all the wrong reasons.
Old mate ahead looked like he got the Meccano set out, because he had one of those idiotic tub racks, an assembly of slotted rails and zinc bolts, that looked like leftovers from a Dexion stacker-party and attended by a bunch of Toorak-Tractor outdoorsmen who clearly don't know a shifter from a cable tie.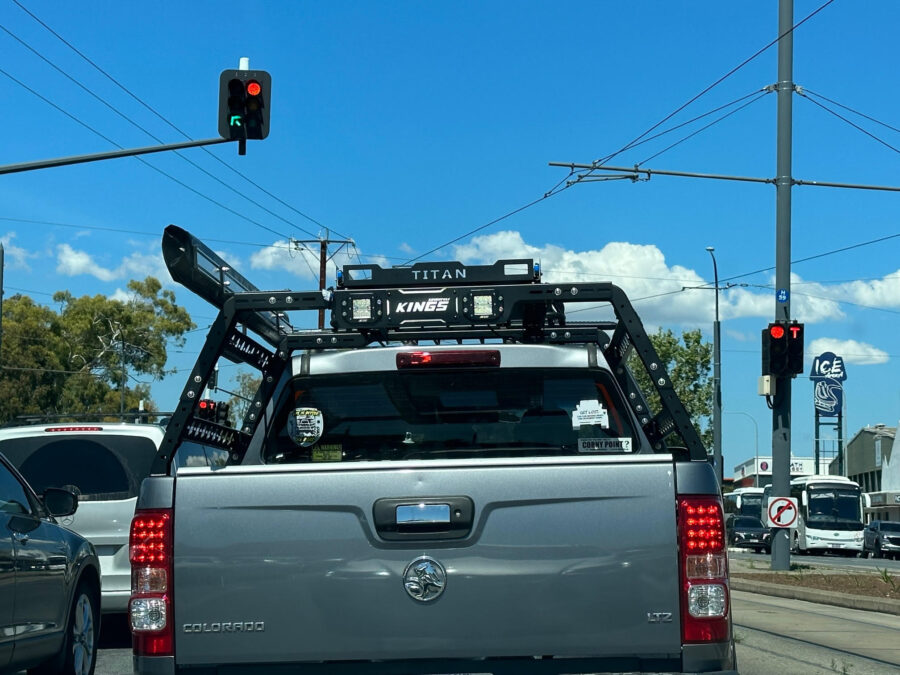 Haven't used the TT handle in a while.
Feels good.
Now, I've had a go at this before, because frankly I can't think of a worse way to cart your gear around, all exposed to the elements and the thieves. That yarn you'll find here, as one of my Codpiece series and called "Tub Malfeasance".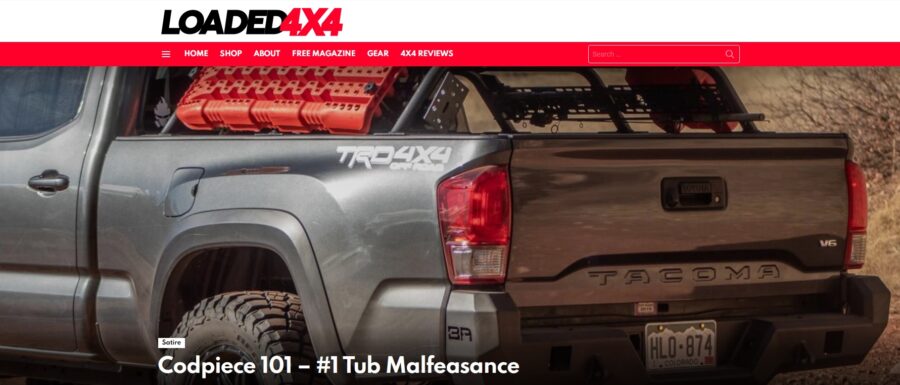 I think I know why this line of ironmongery exists and it's to mask another fail in the autosphere design-world and it's those absolutely useless roller shutter tub covers (especially the motorised ones).
Understand this. Utes are put on earth for one reason.
Carrying stuff.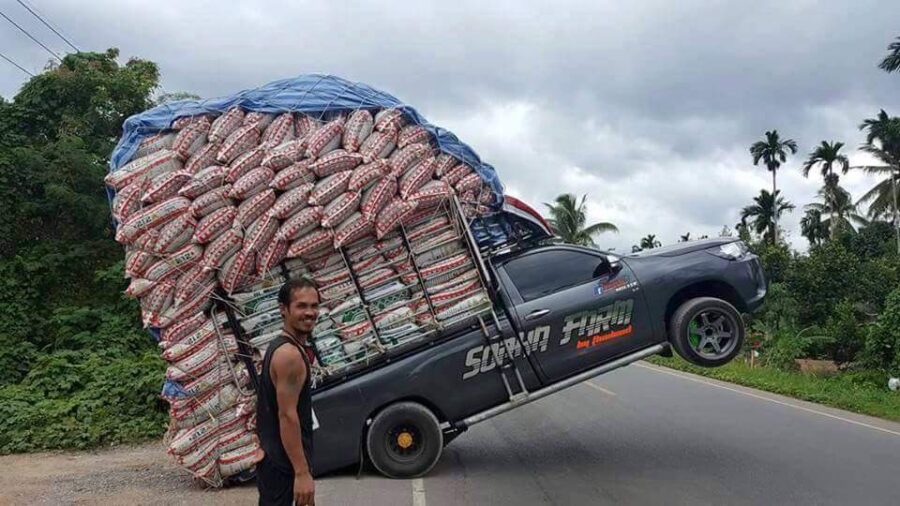 Lots of it.
Drop the tailgate of any mid-to-top-of-range ute in this country and you'll see the shutters of that roller have to go somewhere. And they do. Into a bloody big box that gobbles up a whole bunch of space, which is kind of the antithesis of what a ute is about.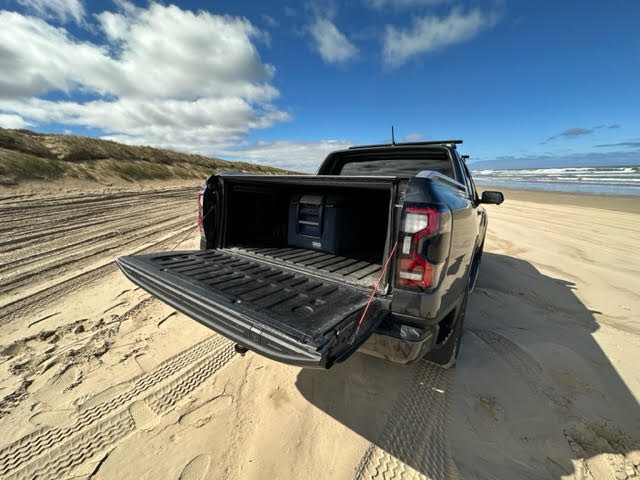 Not only that, but it impinges on the depth of the tub, limiting the height of your most valuable 4WD possessions, your fridge or your esky!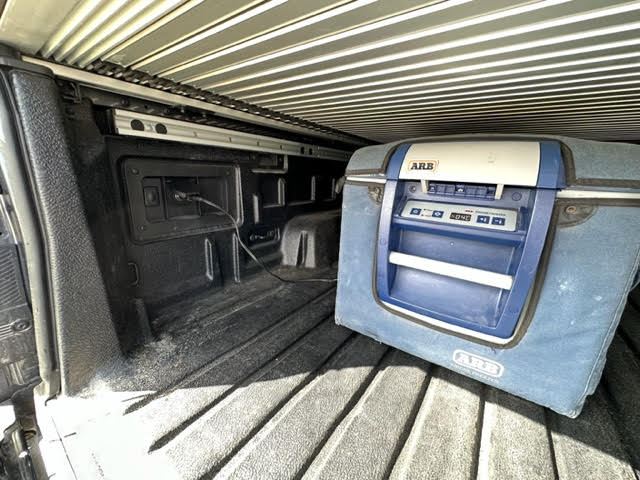 And that's before we start talking about the weight of that shutter box and its innards.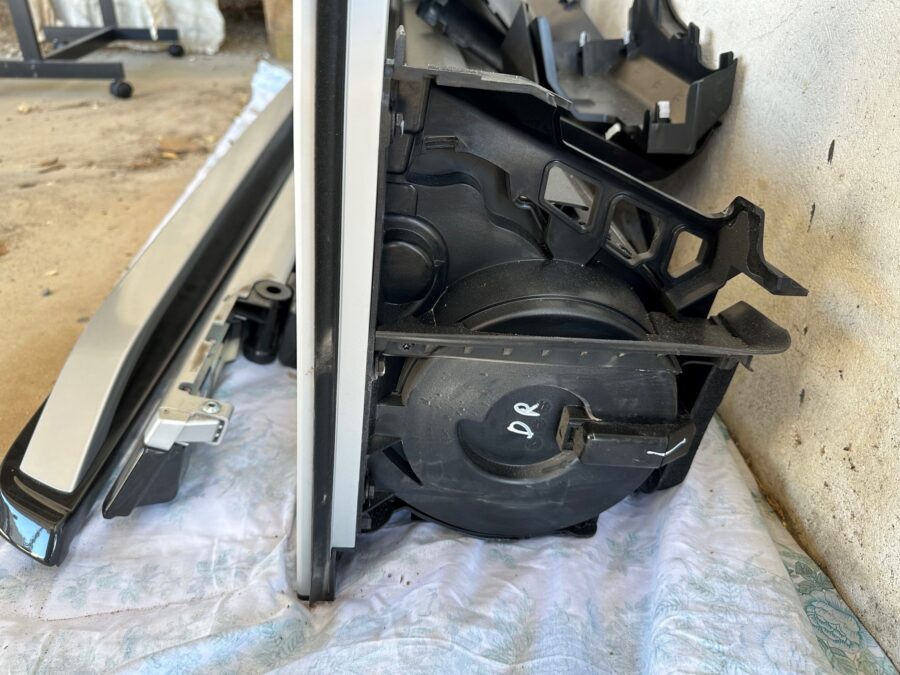 The motorised ones are hilarious.
Give them one dusty trip up the Strzelecki or somewhere closer and you can expect that that will be the last time they'll work, the slides all gummed up and straining the motor to a smoking defeat.
Oh, and did I mention they leak like a sieve???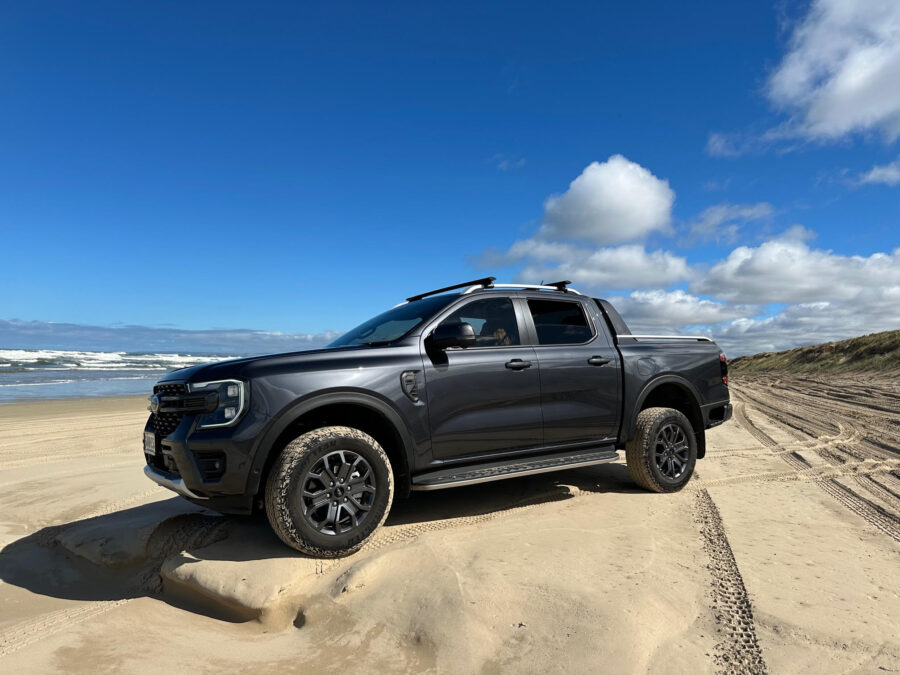 We recently bought a Ranger Wildtrak, you know, the one with the V6 diesel Land Rover motor and it's a cracker ute, but blighted with the silly shutter. Not having any of that, so it's been binned, and in its place is something the Captain Sensible in me approves of greatly… a canopy!
Now, there are canopies and there are canopies, and there have been great changes in recent years to make them appeal to a broader audience.
From the back-in-the-day 70s, when canopies were made from fibreglass, they evolved a decade or two later using a new wunderkind material called ABS, a thermoplastic polymer super-skin, able to be hot-moulded into complex shapes, and light in weight, paintable, and with a ridiculously good resistance to UV.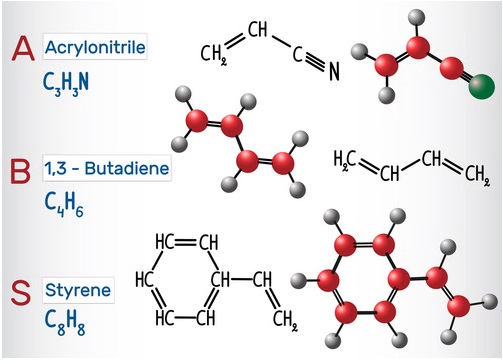 With an internal frame, an ABS canopy will usually offer around 100kgs of dynamic carrying capacity and 300kgs static load (read: the difference between bouncing down a bumpy track or sitting still).
You likely have seen the aluminium alternative, offering greater strength if your want is to plonk a roof-top tent upstairs, doubling the load hauling of an ABS version, but really, adding any load upstairs is a recipe for a rollover. Take a camper trailer instead.
The alloy versions only negative-Nancy moments, are their design and since that drives most people's selections, the boxy, flat shapes they offer are a little polarising. For me too.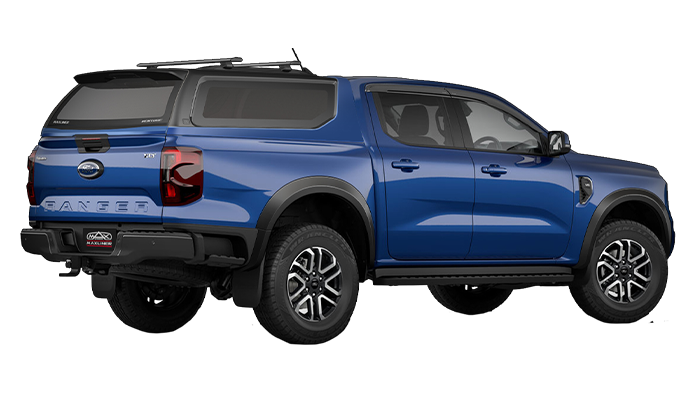 After shelling out the near-equivalent deposit for a house to buy the Ranga, the canopy had to be stylish and the new Venture by Maxliner fitted the bill perfectly.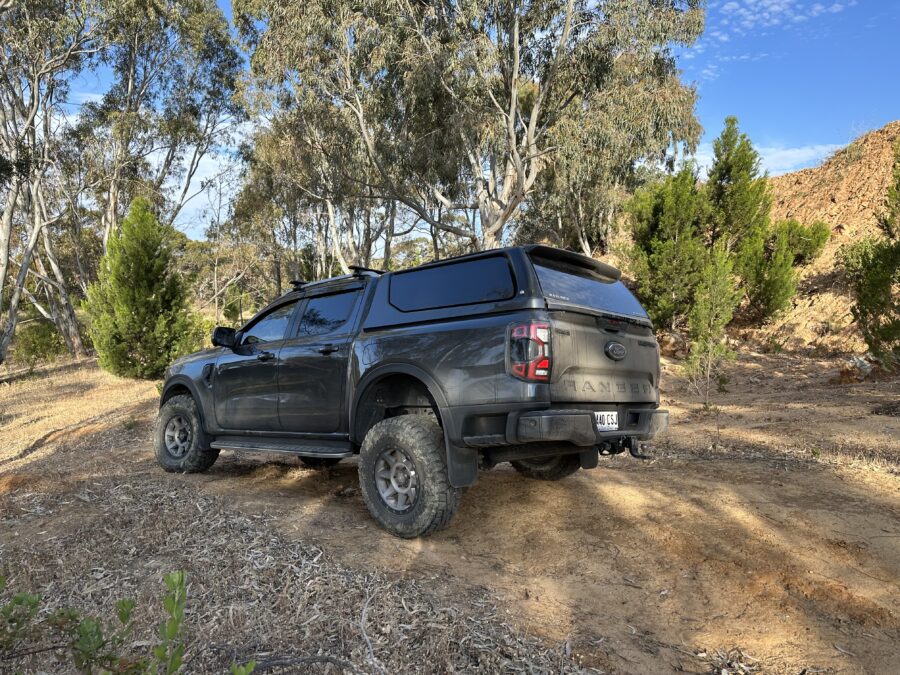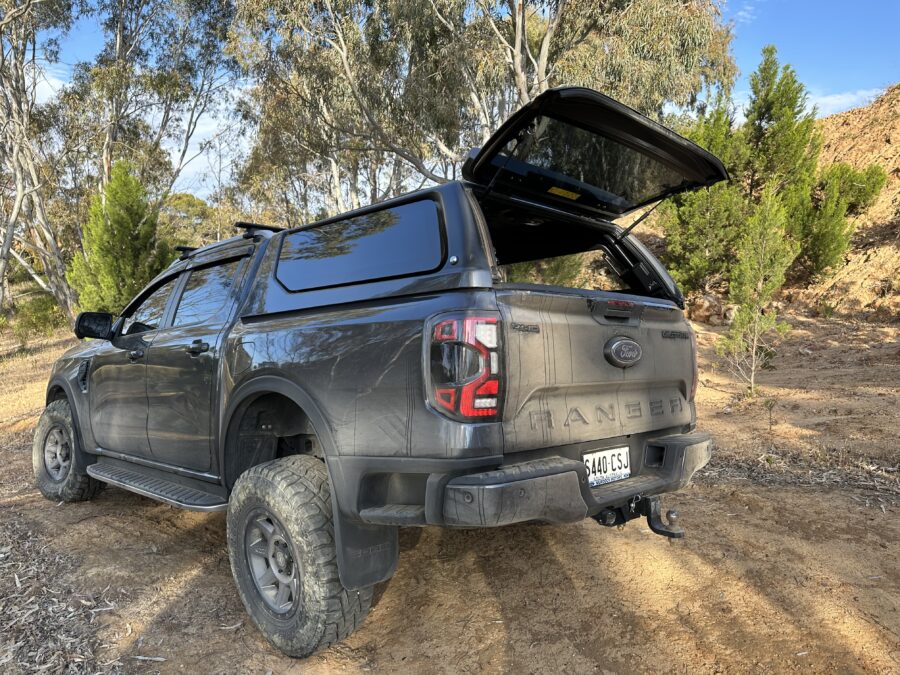 This is a fully electric canopy with push button window and tailgate opening and central locking, so, handles are no more and a clean sleek look is the result. A twin button on the rear corner activates the glass and they're held on gas struts in a frameless setup that looks sleek.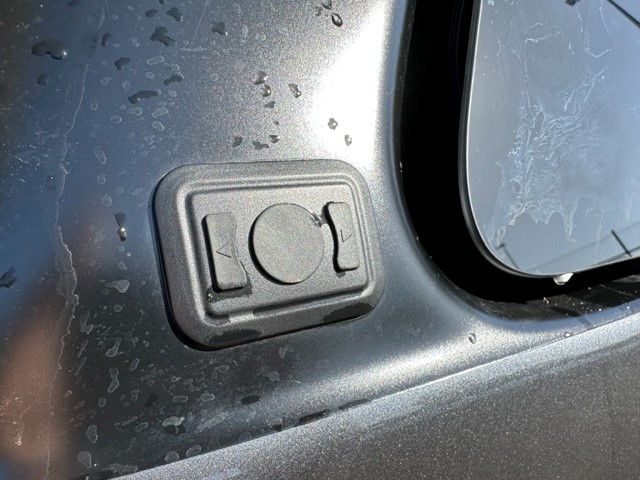 I could have gone for a mono paint treatment, matched to the Meteor Grey, but the two-tone black-on-grey looks way-cooler and gives a bit of additional bling.
The main driver for me with the Venture is its roof profile, matching that of the roof of the cab, because when I want to carry my new twelve-foot log, the racks will be at the same height.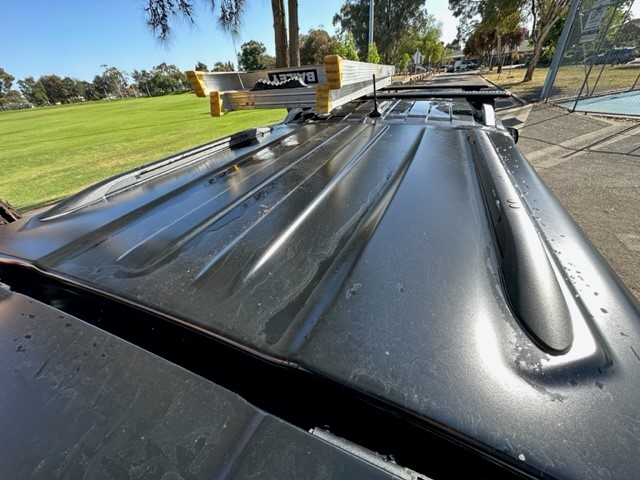 That's important too if you're a tradie, and a ladder needs to follow you around.
Because of the position of the shutter box, the plastic tub liner supplied as OEM by Ford, has a recess cut-out at about half-height, to squeeze everything in and once removed leaves an unfilled space above it to window height. No biggie, but if aesthetically that didn't suit you, you'll be pleased to know that Maxliner make a replacement tub liner that'll cover up the void.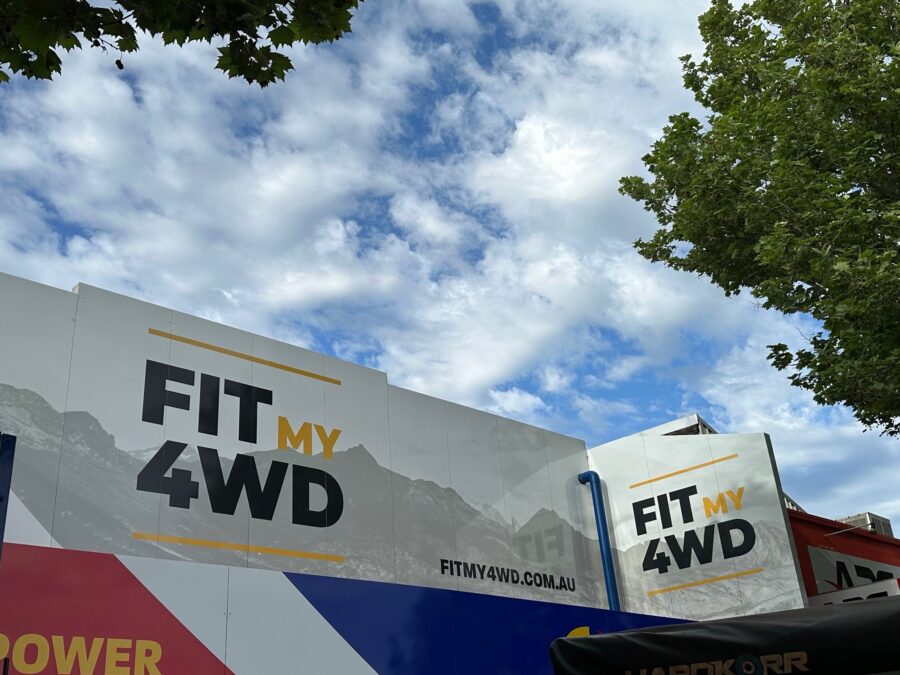 We had our Venture canopy installed by the good folk at Fit My 4WD in Adelaide and the process was a breeze.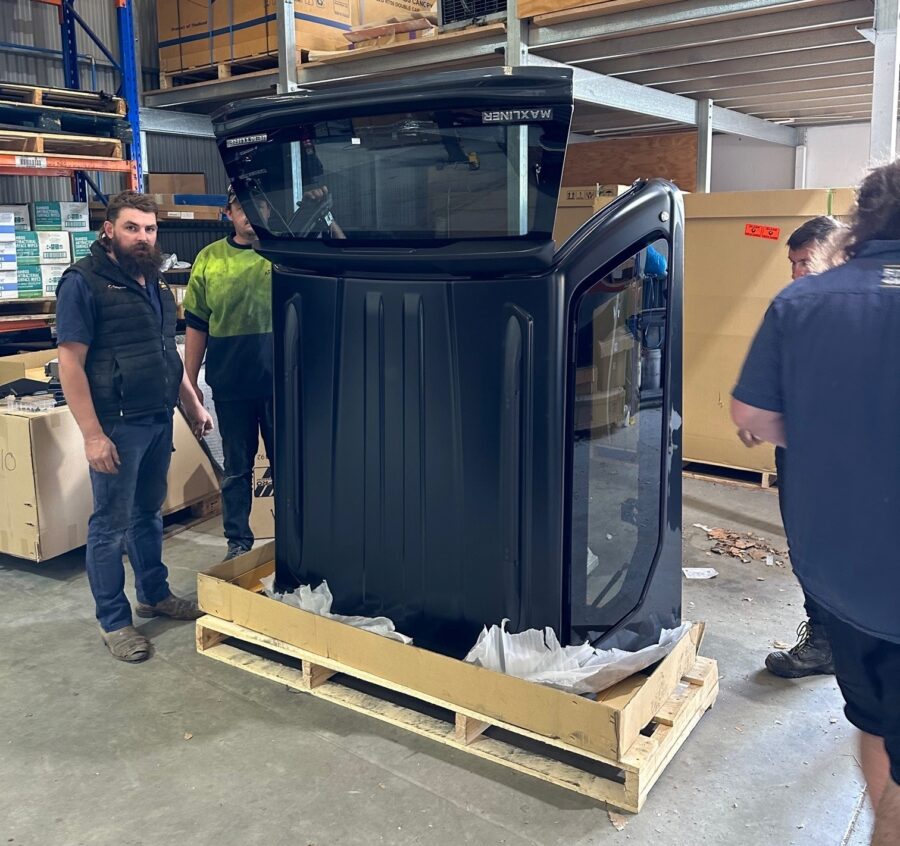 When your order is placed, the canopy will be despatched from Maxliner's local distribution centre.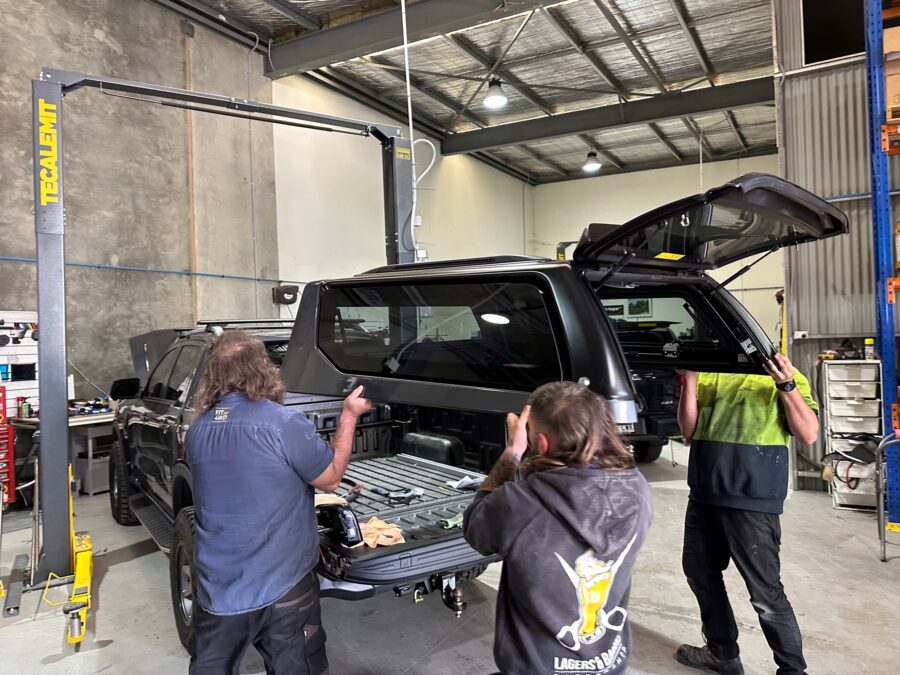 Prior to that, the canopy is shipped to Australia fully assembled, with plug and play wiring complete, along with the desired colour-coded painting done, ex-Maxliner's factory in Chonburi in Thailand to ensure the highest quality OEM look is retained.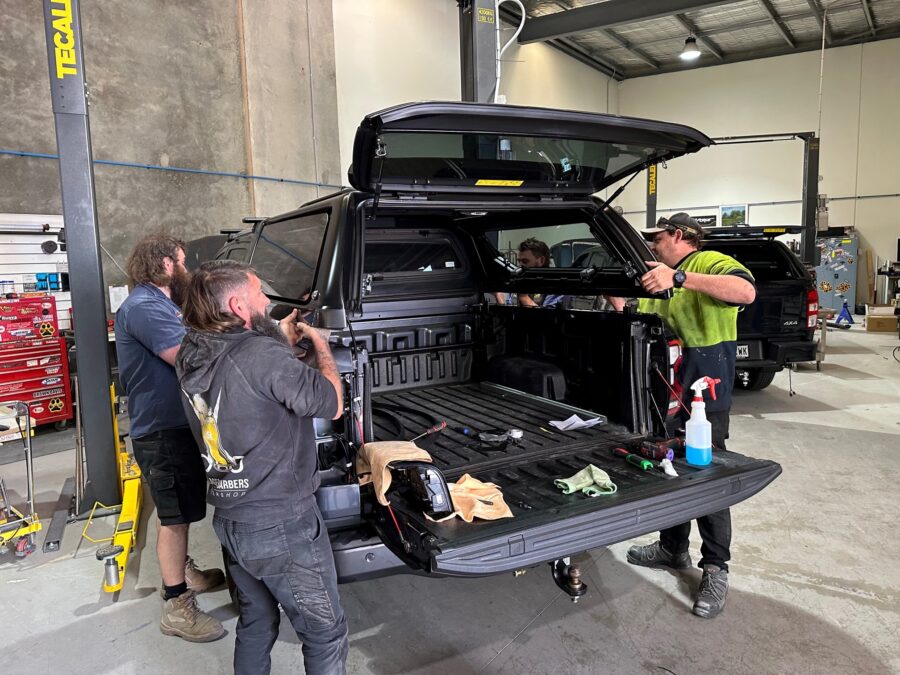 Fit My 4WD in Adelaide needed the Ranger for a day, and I understand why, after watching the process, because the removal of the shutter and its rails and box and the sailplane is a fiddly job, before the new install can commence.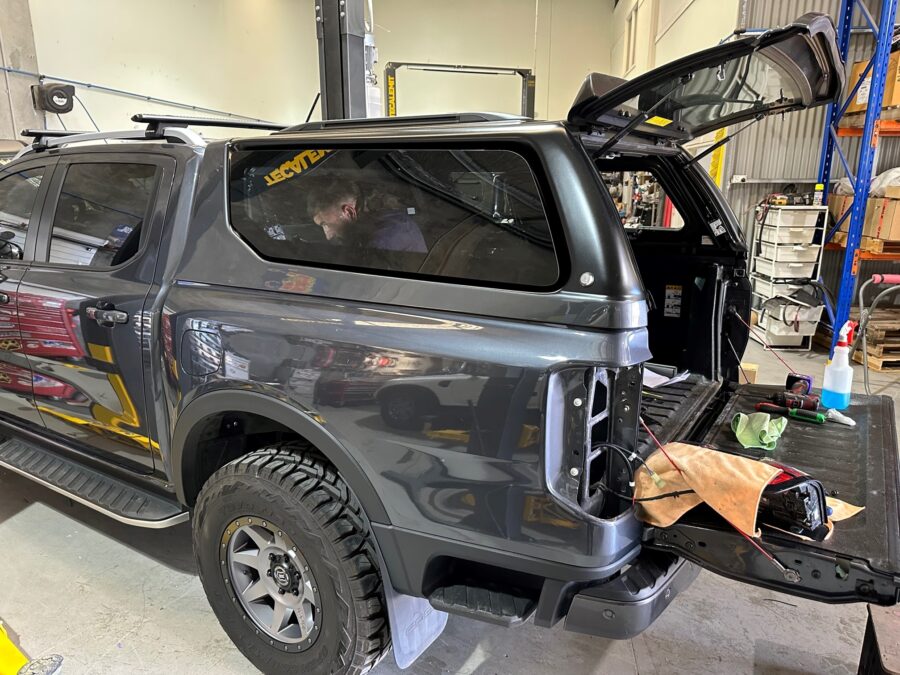 The finished result is superb, the paint on the canopy is deep and lustrous and the ABS is smooth, no ripples in the moulding like I see on other maker's products, and so far, it seems watertight.
So, if you've reached apex frustration with the limitations of the ute's tub with a roller shutter attached and can't see yourself being tagged as a Toorak Tractor kind of guy or girl, give this canopy a crack, because shifters suck at tightening things up!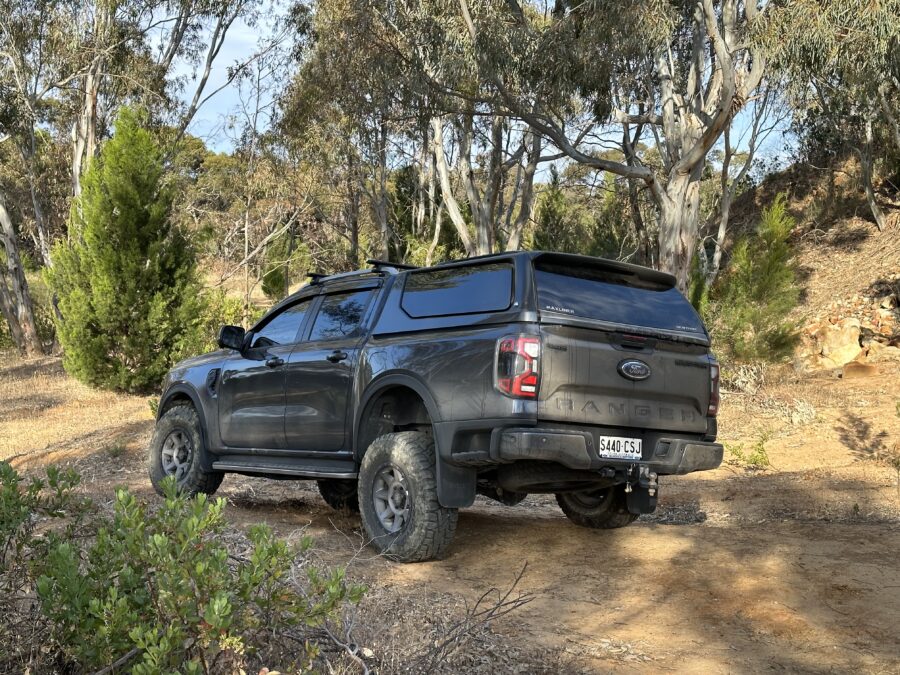 Maxliner currently make the Venture canopies for Next-Gen Ranger, Isuzu D-MAX and its near-twin the Mazda BT-50 and the current Hilux, with development underway for new Amarok and the next generation Mitsubishi Triton.