In the year of our Lord two thousand and fifteen Mitsubishi waved goodbye to the Challenger and presented the new Pajero Sport to the world. The Challenger was Mitsubishi's ute-based wagon, and I always thought they were a bloody good thing. We regularly had them on training days, brought to the classroom in plentiful numbers by SA Government employees. The PB Challenger was the last of the breed and was in its final days equipped with Mitsubishi's Super-Select part-time/full-time 4WD system, a decent traction control system and a rear diff-lock, making them demons on dirt and very capable off the beaten track.
Editor Steane tells me that there was some question-mark over the durability of the 2.5-litre diesel engine one that continues to plague the model, but I know of one PB Challenger-champion over in Western Australia who's barely thrown a spanner at his, and it's now clocked up some serious kilometres. Bede Anderson has pretty much driven the length and breadth of WA and loves his Challenger.
I reckon Mitsubishi were playing a cagey game of wait-and-see when they named the Pajero "Sport", as the full-fat Pajero has been on Death Row for more years than you can poke a stick at. Having a vehicle with a uniquely individual role to play in your model line-up and no prospect of platform-sharing within your own ranks or outside makes the business case for renewal very difficult. When the big Pajero is killed, it will truly be a sad day, because there are legions of fans who've loved the Pajero's mix of urban usefulness and off-road prowess. Except of course Editor Steane, who owned one and thought it was an outdated, poorly designed, big bucket of rattles, but that's another story for another time, maybe. In its current shape the Pajero has been around since 2003, and in auto-speak that's an eternity for a vehicle to retain the same shape.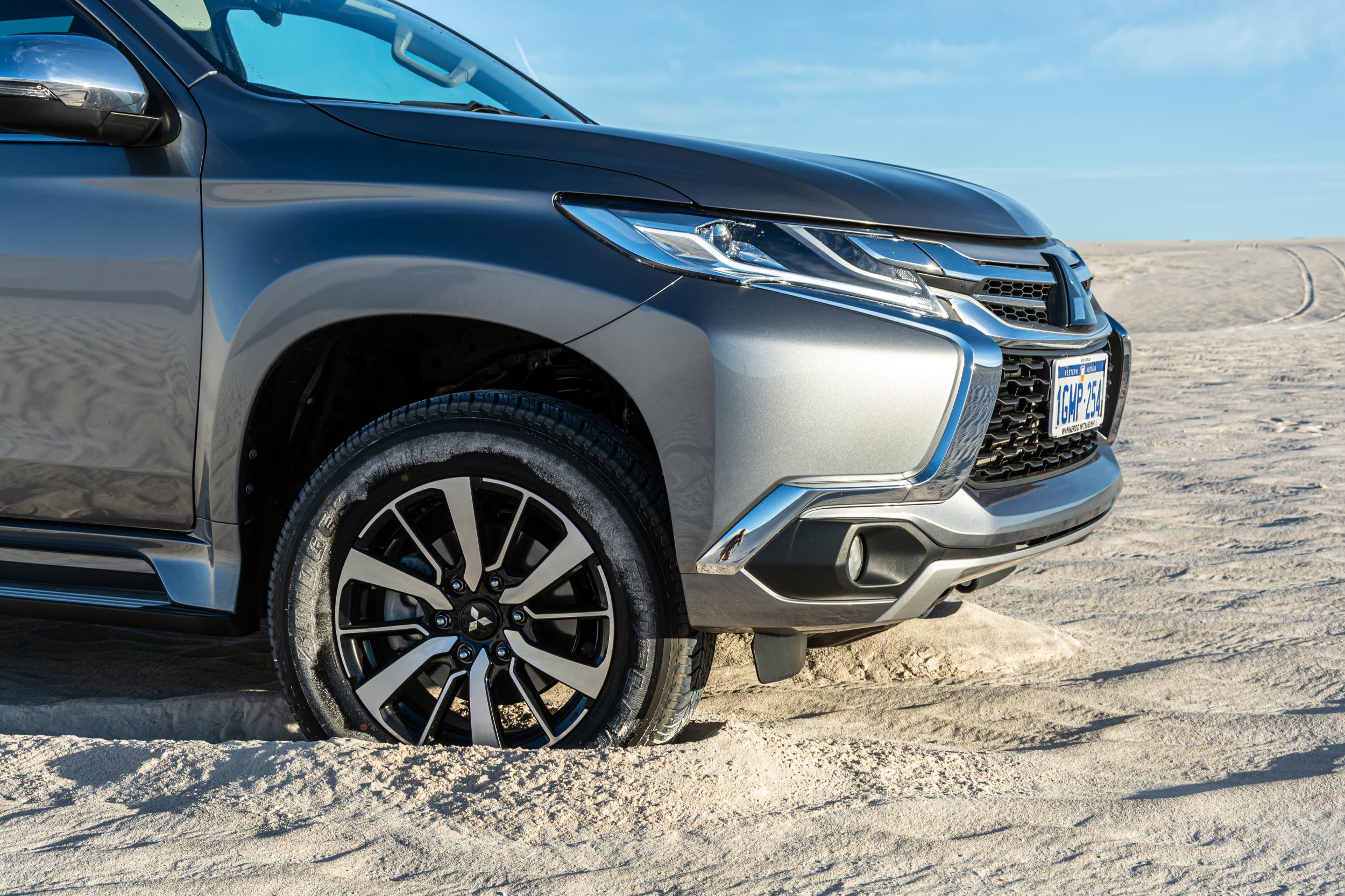 The smaller Pajero Sport is different as it uses the Triton ute's underpinnings to create a 4WD wagon and a proper one in the same mould that Toyota has with the Fortuner, Isuzu the MU-X and Ford the Everest. This isn't a dopey Kluger or a Sorrento SUV that misses out on low range; it's the real deal. And the deal is so good I can't imagine why on earth you'd pass one over for the SUV set when a much better lifestyle beckons!
Our test vehicle was stacked to the ceiling with enough fruit to satisfy the safety Nellies, the beat-box brigade, the holders of the little tackers and the rest of us looking for a dune or a big hill to climb. To confirm the safety assemblage, you'll find these acronyms FCM, ACC, BSW, UMS, ESS, EBA, HAS, HDC, ASC, ATC, TSA, ABS, EBD, BOS, along with all the airbags you might ever want and seat belts too! If you want to delve further into the acronyms, hit the links in the spec section of this review for some additional reading.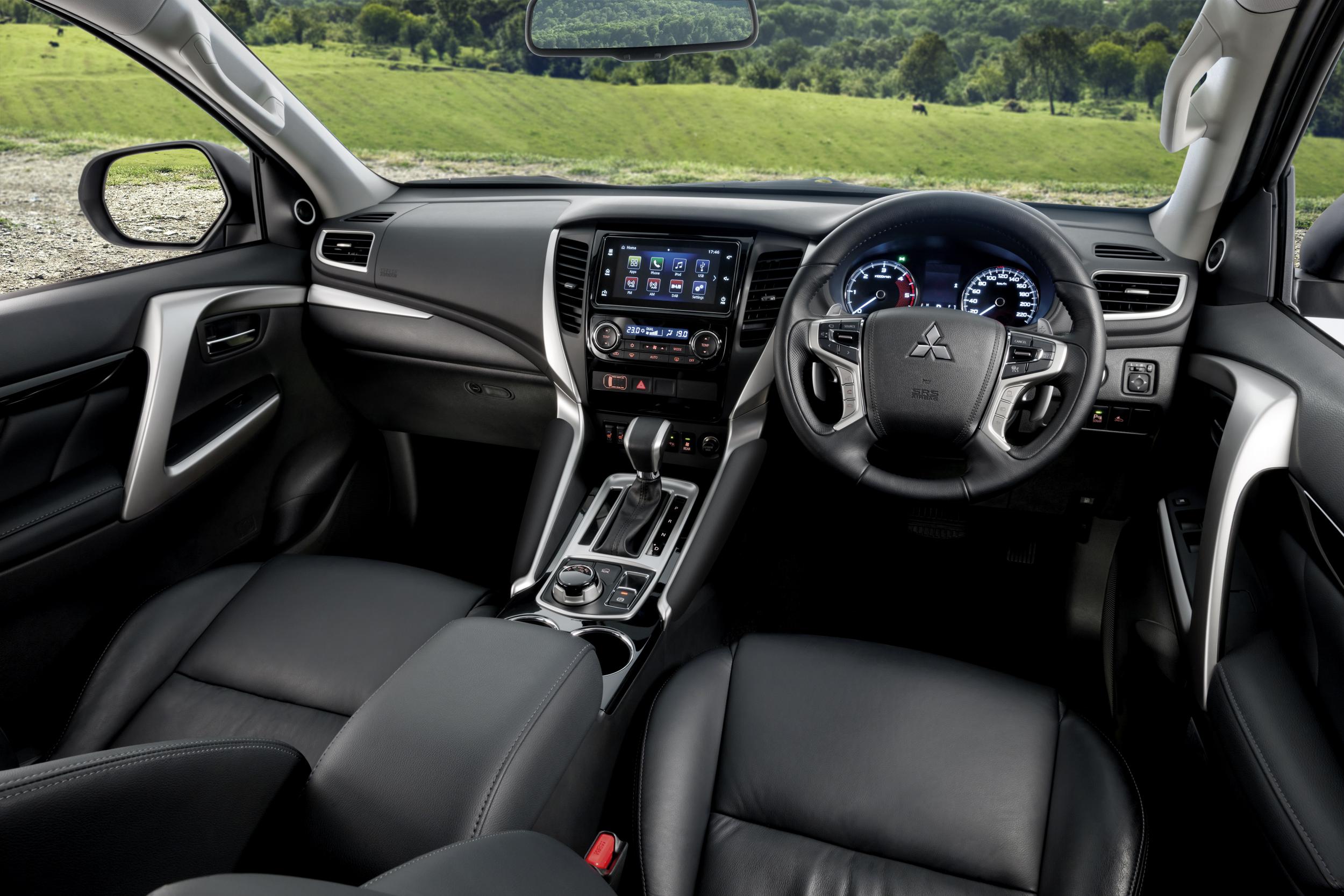 The beat-box fanciers will be thrilled to see Apple CarPlay and the Android Auto alternative hooked up to a seven-inch screen in the dash that pretty much-made sense to old analogue Davo. I got my iPhone hooked up quickly via Bluetooth and didn't suffer any dropouts, so that got my seal of approval. The sound from the eight-speaker system was good, not tinny and the thing I really liked was the inclusion of DAB radio. Digital Audio Broadcast allows you to select stations that play your kind of music instead of having some random collection of modern-muck masquerading as a tune in amongst the classics. Other vehicle makers should take note on that point as I like DAB!
Now for those of you who've recently been making children, the Pajero Sport comes with ISO-fix anchorage points, tethers on the tops of the seats and rear door locks that can't be fiddled with. You can activate a lock for the passenger windows as well, so the little blighters can't jump out when you least expect it!
For the rest of us only interested in the off-road business, and depending on which model you choose, you'll find Mitsubishi's excellent Super-Select II across the board with four modes, 2H (2WD), 4H (All-Wheel-Drive), 4HLc (4WD high range with centre-diff locked) and 4Llc (4WD low range with centre-diff locked). There's also Mitsubishi's traction control system called ATC, and it's tuned nicely for low range work, plus selectable off-road modes available at the push of a button and the tour-de-force an electronically locking rear-differential that is standard in all but the GLX.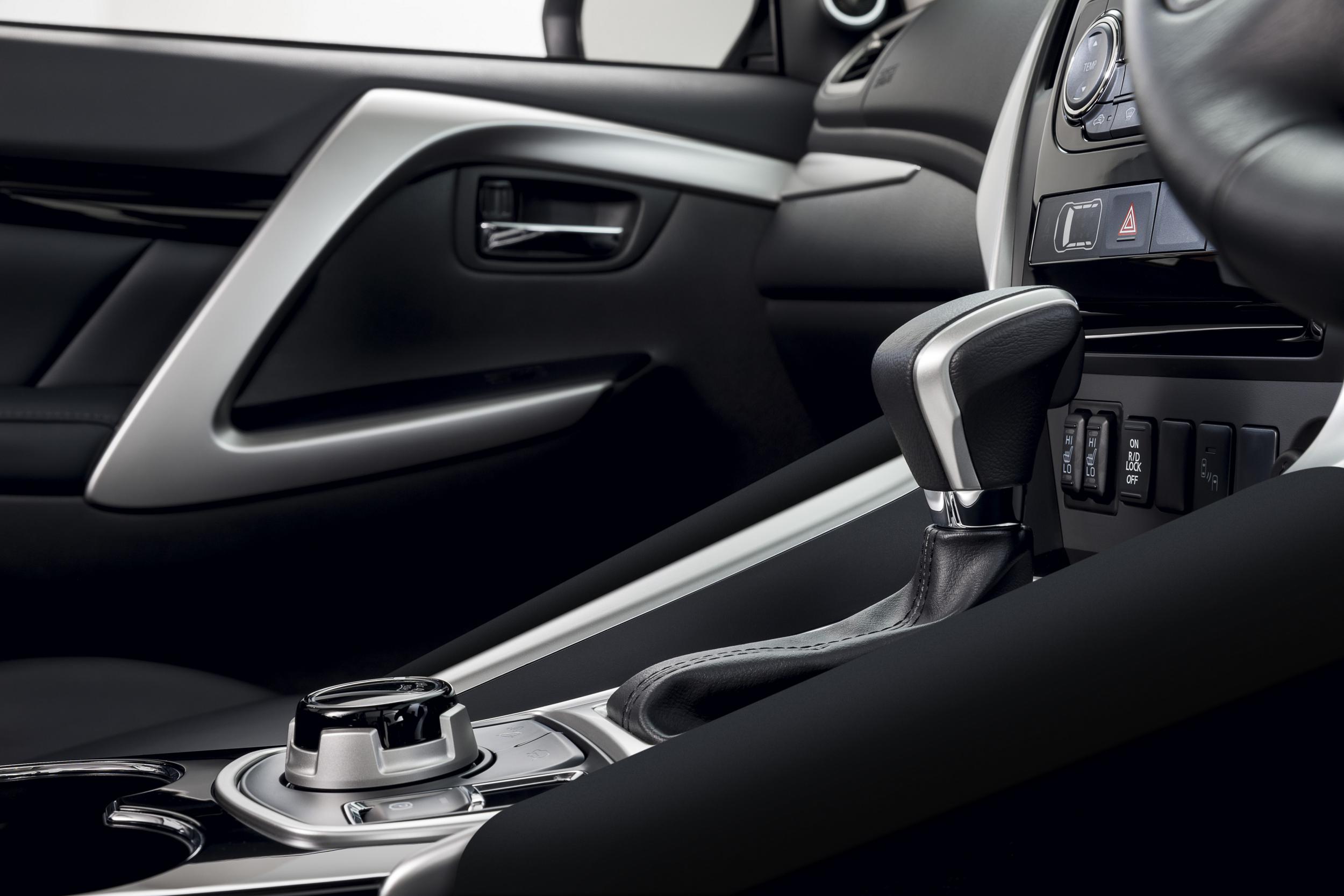 Climbing into the Pajero Sport, the first thing you'll notice is that like the Triton, the cabin is narrow. It's not an issue, it just reflects the fact that the Triton/Pajero Sport platform is one of the older ones and you can expect some additional girth to be added to the all-new models currently in development. Off-road, the narrower track has its advantages.
Let's get the styling thing over and done with. With some exceptions, Mitsubishi has been busy introducing its bold 'Dynamic Shield' design across its range of vehicles, the most recent being the MR Triton. My first encounter with the new corporate look was with the Pajero Sport when some of them lobbed into my training property for the South Australian dealer launch back in 2015. Like many, my initial reaction was that it looked terrible, but as time has passed, I've found my view on the styling softening.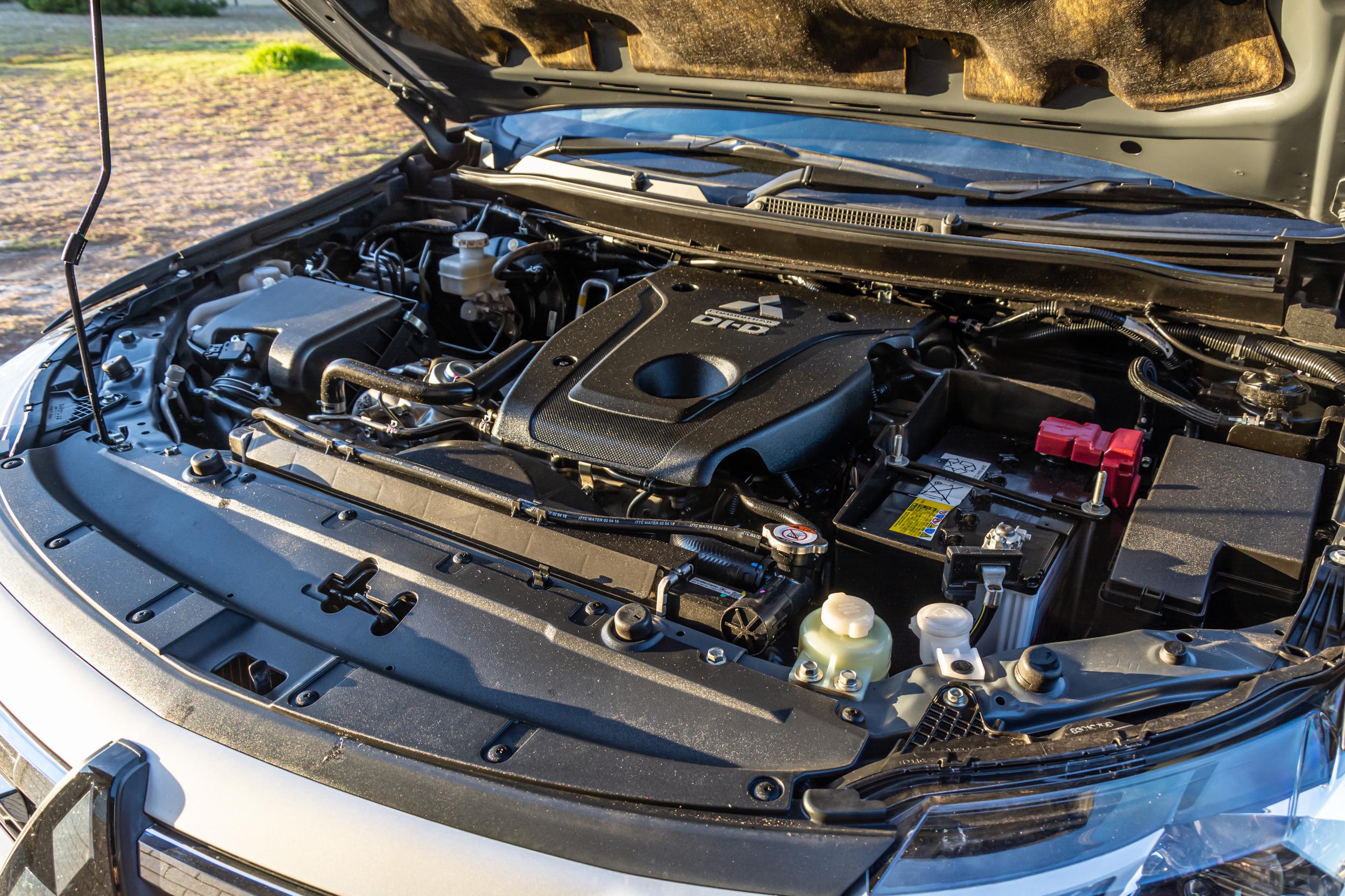 The Pajero Sport is powered by Mitsubishi's 2.4-litre 4N15 MIVEC all-alloy turbo-diesel that produces 133kW and 430Nm. These aren't class-leading outputs, but this is one of the quieter and more refined engines in the ute-based wagon segment, and it's developing a reputation for solid reliability. The 4N15 is coupled to an excellent 8-speed automatic that is intuitive and, in our experience, close to flawless in the way it operates. Lethargic off-the-line performance, for a long time a Triton trait and one that was finally fixed with the introduction of the MR earlier this year, is not an issue in the Pajero Sport, the gearbox and final drive ratio see to that.
The Sport's suspension is compliant yet firm enough to prevent the type of wallow we recently experienced and didn't like much when driving the current Prado. I want a car to be able to change direction with accuracy and without leaving me feeling nauseous, and the Pajero Sport achieves this without sacrificing comfort. Of course, if you're serious about touring or off-road driving, you'll be changing out the Sport's spindly OEM shocks and springs for better quality aftermarket gear anyway, and will likely be able to achieve an even better compromise between comfort and handling than the stock vehicle offers.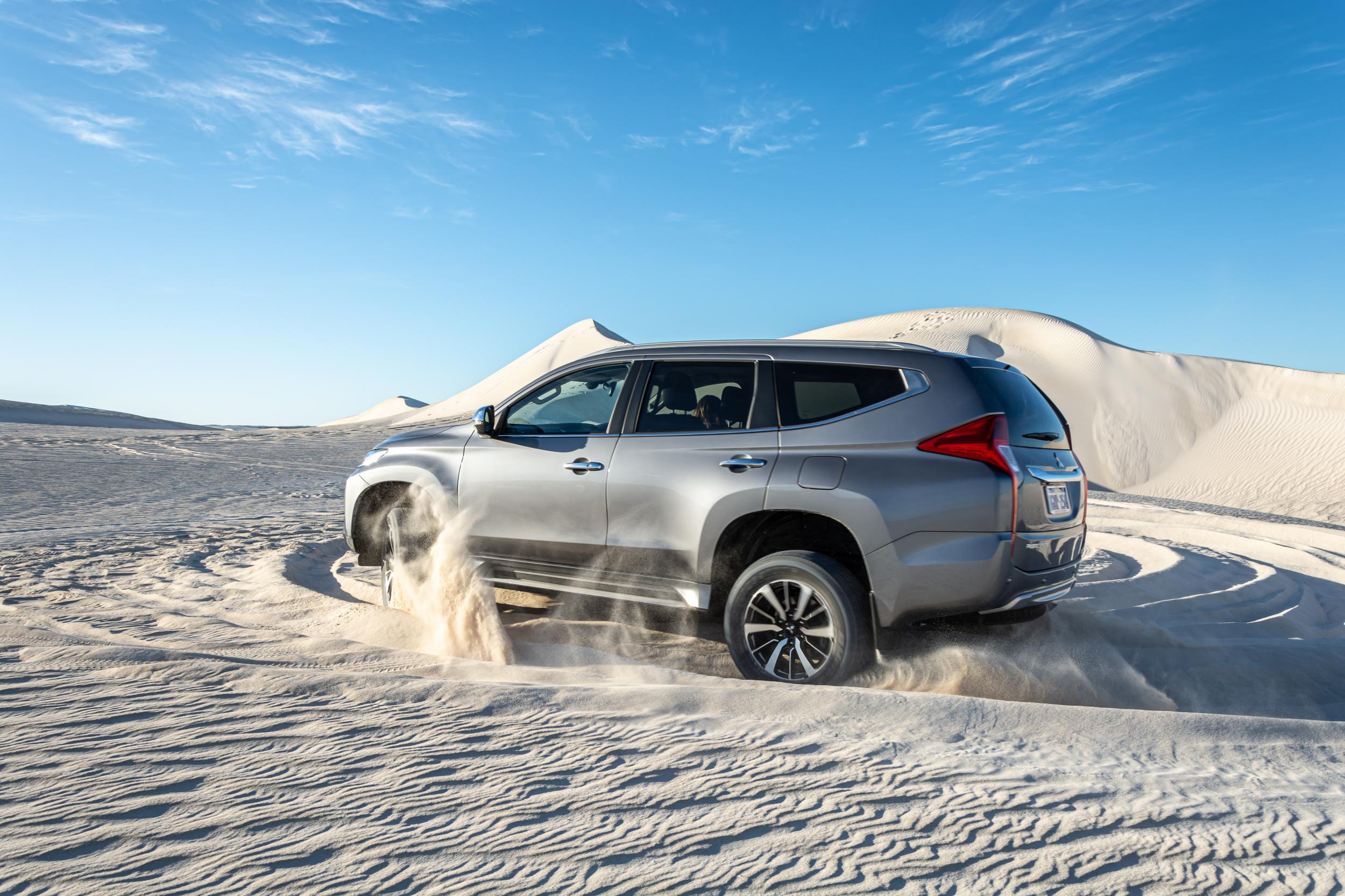 Brakes are a Pajero Sport strong suit. With a four-pack of discs, you can haul big speeds down very quickly and fade-free. I did a series of crash-stops at 60, 80 and 100km/h and the pedal stayed nice and firm after being put to the test repeatedly. I was forced to perform our world-famous 'wombat test' at 80km/h when a lump of timber bounced off the back of an oncoming truck and caused me a moment of consternation. No time for the brakes, just a weave left and right with a little dirt excursion thrown into the mix. The Sport's stability control kicked in quickly and prevented the inevitable fishtailing that would have followed.
If you go looking for a handbrake, you won't find it as the Sport uses an electronic park brake, activated by a switch adjacent to the Super Select dial. I'm not a big fan of electric park brakes, and a little online reading suggests that they'll potentially cause more issues for owners than the old-fashioned but dependable, 'pull the lever' type. Off-road they are just another over-complicated solution to a problem that never existed.
I'm also not a fan of the OEM tyres, a fact that won't surprise many of our regular readers.
The Pajero Sport runs passenger car rubber in a 265/60R18 with a lowly 110 load index. That's the paper-thin OEM bitumen rubbish. It steered okay but not as sharp as I know they can with a decent light-truck alternative. There are more than a few people who've opted for either a D697 Desert Dueler from Bridgestone or a Nitto Terra Grappler2 in the original size that'll enhance the load index with a helpful boost to 114 (1060kgs Vs 1,180kgs) increasing tyre strength by a bit over 10 percent. Both of these alternatives are still passenger car tyres, but at least they're built with a mind to excursions. Editor Steane has waved the magic tyre wand over TREV the Triton, and with some useful changes to suspension his D697's are proper light-truck LT285/60R18 with a 118/1,320kgs carrying capacity. That's a 25 percent increase in carcass strength. You may have to change the wheels though.
The Sport's stock 18" wheels and passenger car rubber have rubbed me up the wrong way before. I ran an off-road driver training course in Western Australia's Lancelin Dune region a couple of years ago that was attended by six Pajero Sports. By the end of the day all six had tyres separate from their wheels while running a reasonably modest 18psi/125kPa. Sure, the drivers were there to be trained and as such weren't experienced sand drivers, which meant exaggerated steering inputs but this shouldn't have been the issue it was.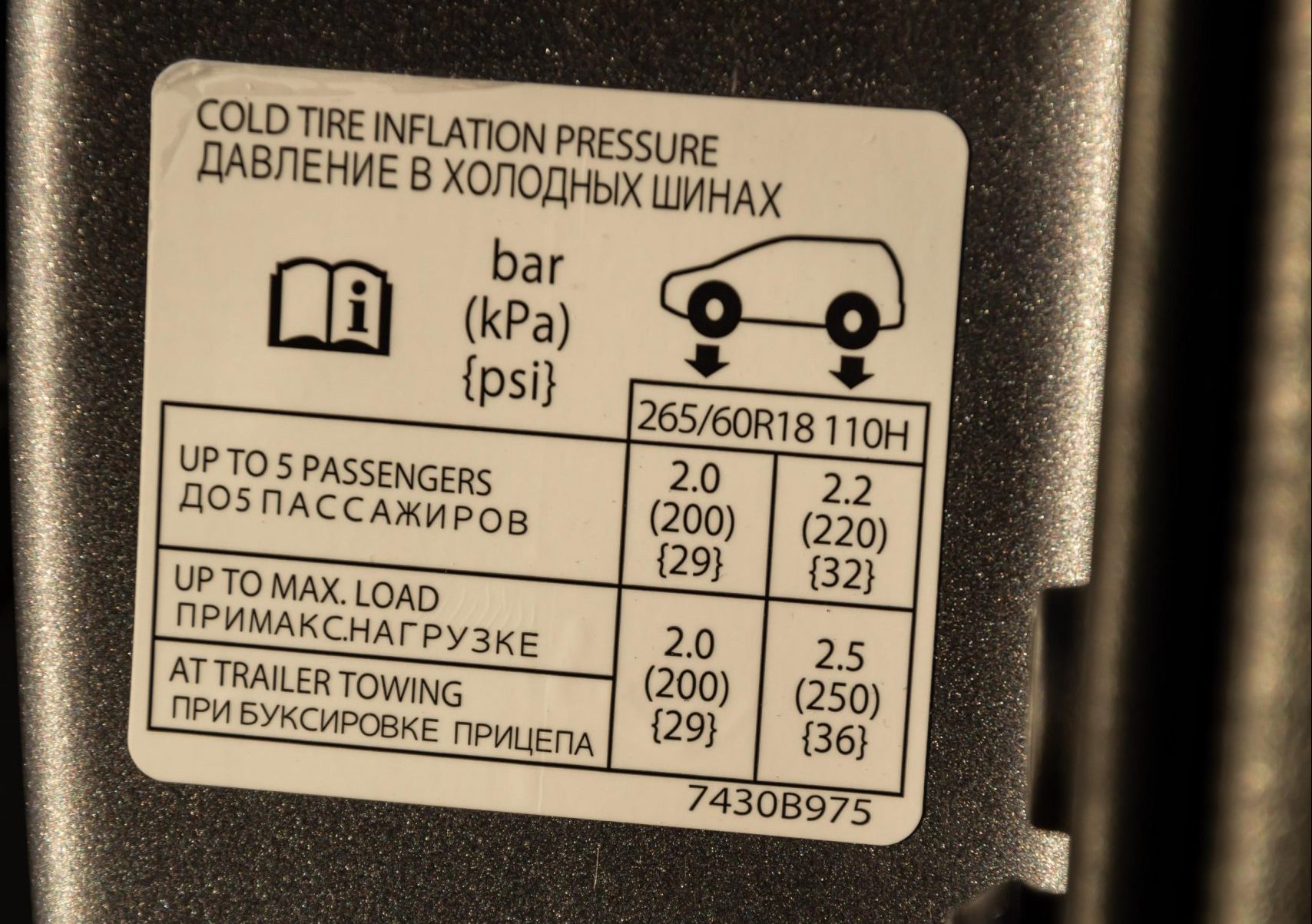 I suspect the lip that holds the bead in place is contoured a little shallower than other wheels I've used in the past which when coupled to the lower aspect ratio of the tyre (making it less flexible and forgiving in the sidewall) results in enough lateral distortion to roll the tyre off the rim. The next Mitsubishi event we used 20psi/140kPa and that seemed to work, but we should have been able to run 18psi or even lower without issue.
OEM rims and tyres aside, the Pajero Sport is a very competent machine in the sand, although, as with all modern 4X4s, you'll want to turn off stability control. Autonomous braking and engine deceleration are the last things you need in sand (or mud), so a depress of the burn-out button will disable stability control in high range. Selecting low range sees the stability control switched off automatically. It's worth noting that traction control is still active, the burn-out button won't disable it no matter how long you hold it down.
Once off-road, there are four terrain response modes that can be dialled up, including gravel, mud/snow, sand and rock. Each mode individually tunes the traction control system, throttle response and the gearbox to best deal with the terrain type selected.
I can tell you the sand setting is rubbish and Mitsubishi isn't alone in being unable to find an algorithm that's good in the sand.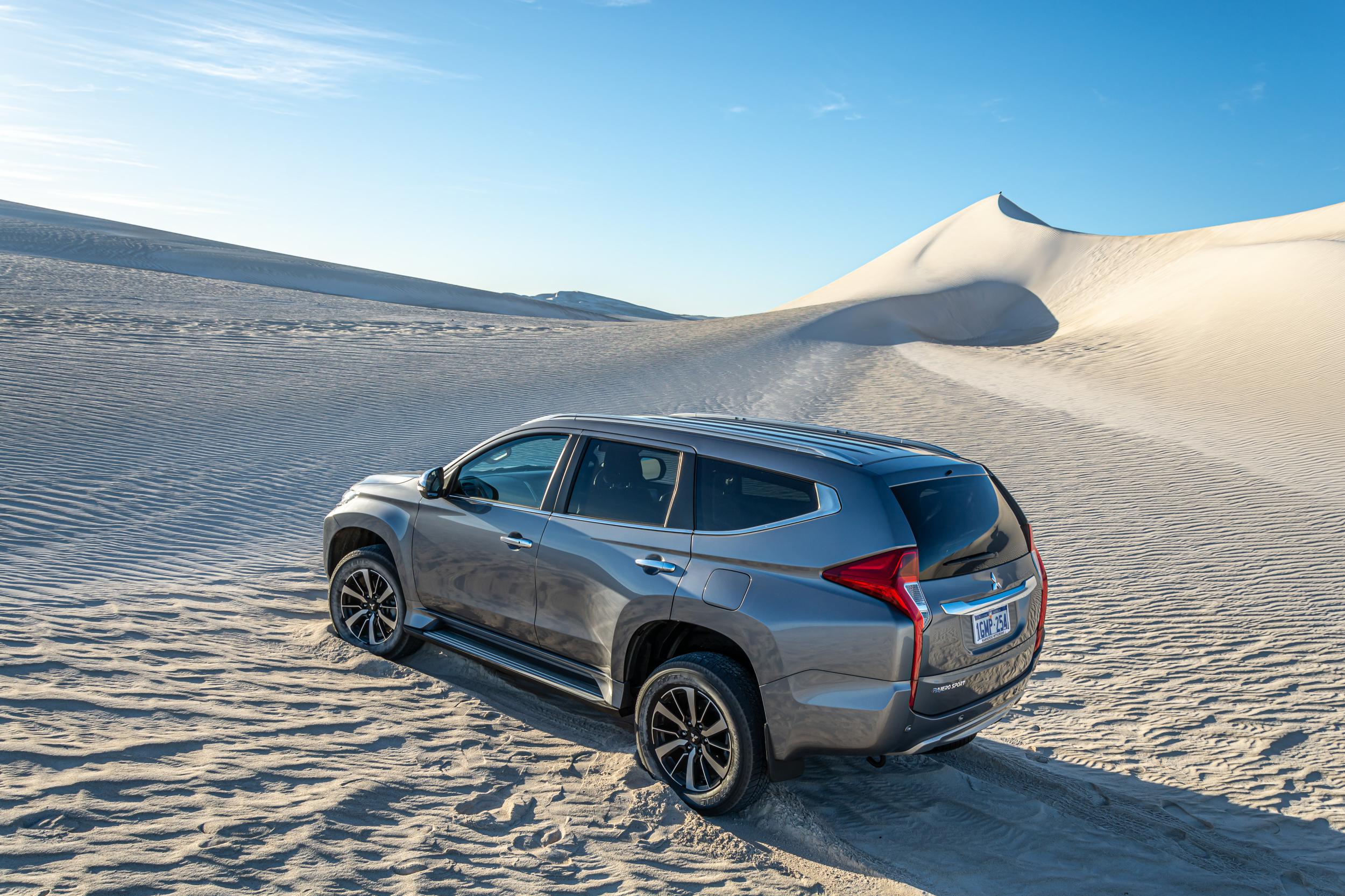 In my experience, vehicle manufacturers are yet to come up with an electronic off-road driving aid that will trump an experienced driver and their manual inputs in sand. In the case of the Pajero Sport on a firm beach, you'll likely use high range with the centre-diff locked (4Hlc) and turn off stability control. In softer sand opt for low range (4Llc) with centre-diff locked, which automatically turns off stability control which is good. Traction control is still lurking but thankfully as its in low range it will only intrude when there's big articulation moments and a major loss of grip. Do that and there'll be little impediment, especially with tyre pressures (carefully) reduced.
The gravel mode worked well in 4H, confirming that Mitsubishi trait for making safe and secure gravel thrashers and ultimately the rock mode was every bit as good as the Prado in the really rough stuff. And that's before we locked the rear differential, although doing so switches off traction control completely, leaving the Sport with an open front differential. Mitsubishi should take a leaf out of Ford's book and leave traction control on for the front wheels when the rear diff-lock is engaged.
What will ultimately bring the Sport undone is a lack of ground clearance. If you take a squiz underneath, you'll notice that there's a big lump of steel and rubber hanging off the rear diff. It's there to reduce drivetrain vibrations and is a fixture on all automatic Tritons and Pajero Sports. We removed it from our MQ Triton, then promptly refitted it as a mild drivetrain harmonic became apparent at highway speeds, although other owners report that removing them makes no noticeable difference.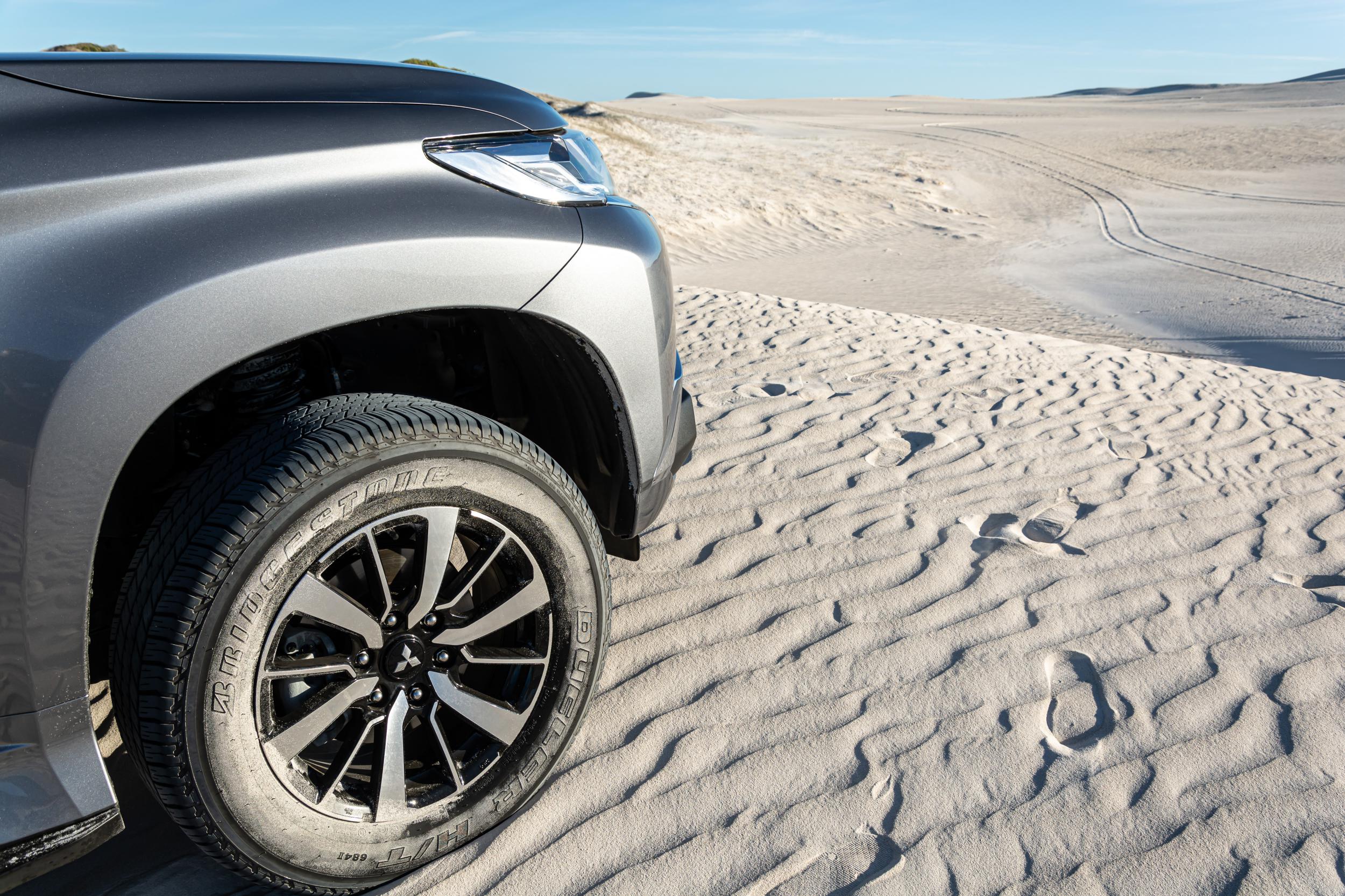 These mass balancers aren't uncommon in the automotive world, but in the case of the Pajero Sport, it also doubles as the 'low point' of the underbody and one that is easy to get hung up on. The rubbish OEM size and type of tyre don't help the situation either. Fix those things, and this is a confident machine for climbing and descending hills because the low range reduction is deep. There's also hill descent control, and there's the odd moment when that can be helpful, but engine braking via the gearbox in first, in low is great.
Speaking of changing gears there is of course "D" for dumb, leaving it in auto and for the most part, it'll achieve what most will want. I like to stir my gearboxes, and once you put the Sport into sport-mode and use the paddle shifters to shuffle up and down the gears you can exact better control. The paddles are sensibly fixed to the steering column which means you aren't struggling to remember which lever is which when you have some steering lock wound on.
The Sport's suspension articulation is adequate, if nothing to write home about, so it's a good thing that the traction systems are up to the job. An aftermarket change to a legal lift will go a long way to fixing the clearance and articulation issues and help avoid those belly-on-the-ground moments. It'll also fix a slightly bum-down nose-up stance when you hook up a camper, and it's around about-now we should be talking about weights, again, because the Sport's payload isn't wonderful.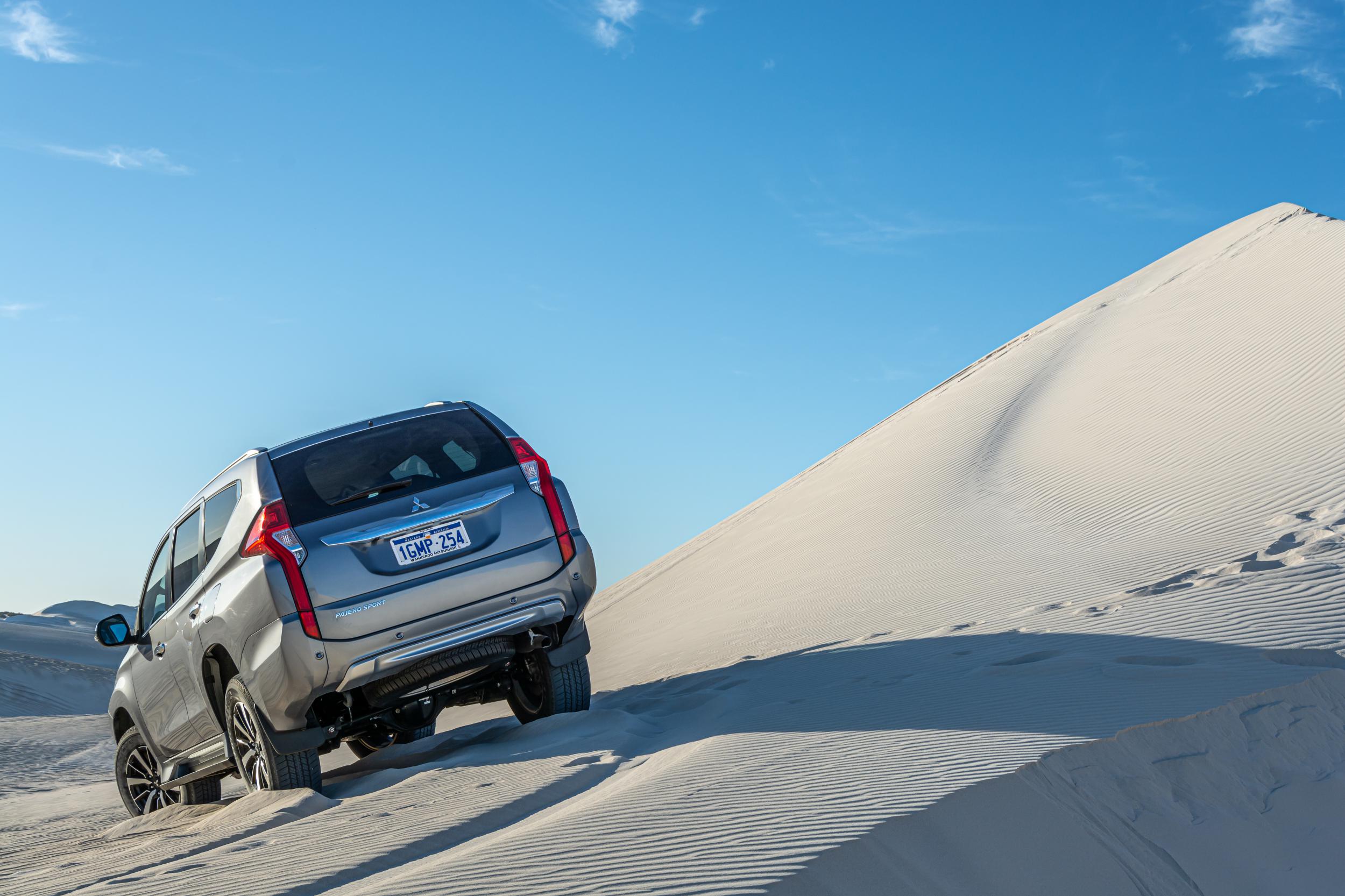 If you must have seven seats in your Pajero Sport (standard in the Exceed and optional in the GLS), the available payload is 605 kilograms, and you'll fill that with a bum on each seat. If you head down to the five-seater (GLX or GLS) the payload increases to 665 kilograms. Because I'm set in my ways and don't like to spoil my wife with creature comforts, I'd normally buy the base model, in this case the GLX, but that would mean missing out on the rear diff-lock, making the mid-spec GLS five-seater the best buy from a load carrying and on and off-road fruit perspective. Mitsubishi also quotes a maximum tow-ball downforce of 310kgs.
Mitsubishi is also a little more realistic about the maximum braked towing capacity for Pajero Sport (and Triton), quoting 3,100kgs, but, and I'll say it again, if you've got ambitions of hauling some oversized caravan around Australia with any of the medium-sized 4WDs sold in this country you've got rocks in your head. None of them can do it safely, and I've seen more than a few instances where the tail wags the dog, and a big accident is the result. If caravan you must then pick something modest up to around 2.5 tonnes max. You stand a much better chance of not becoming a statistic if you keep it real with your van size.
We've been fortunate enough to spend some decent quality time with three Pajero Sports over the past couple of years. Steane clocked up 4,000kms of highway and High Country travel in one that he remembers with fondness, and you can read more about that here.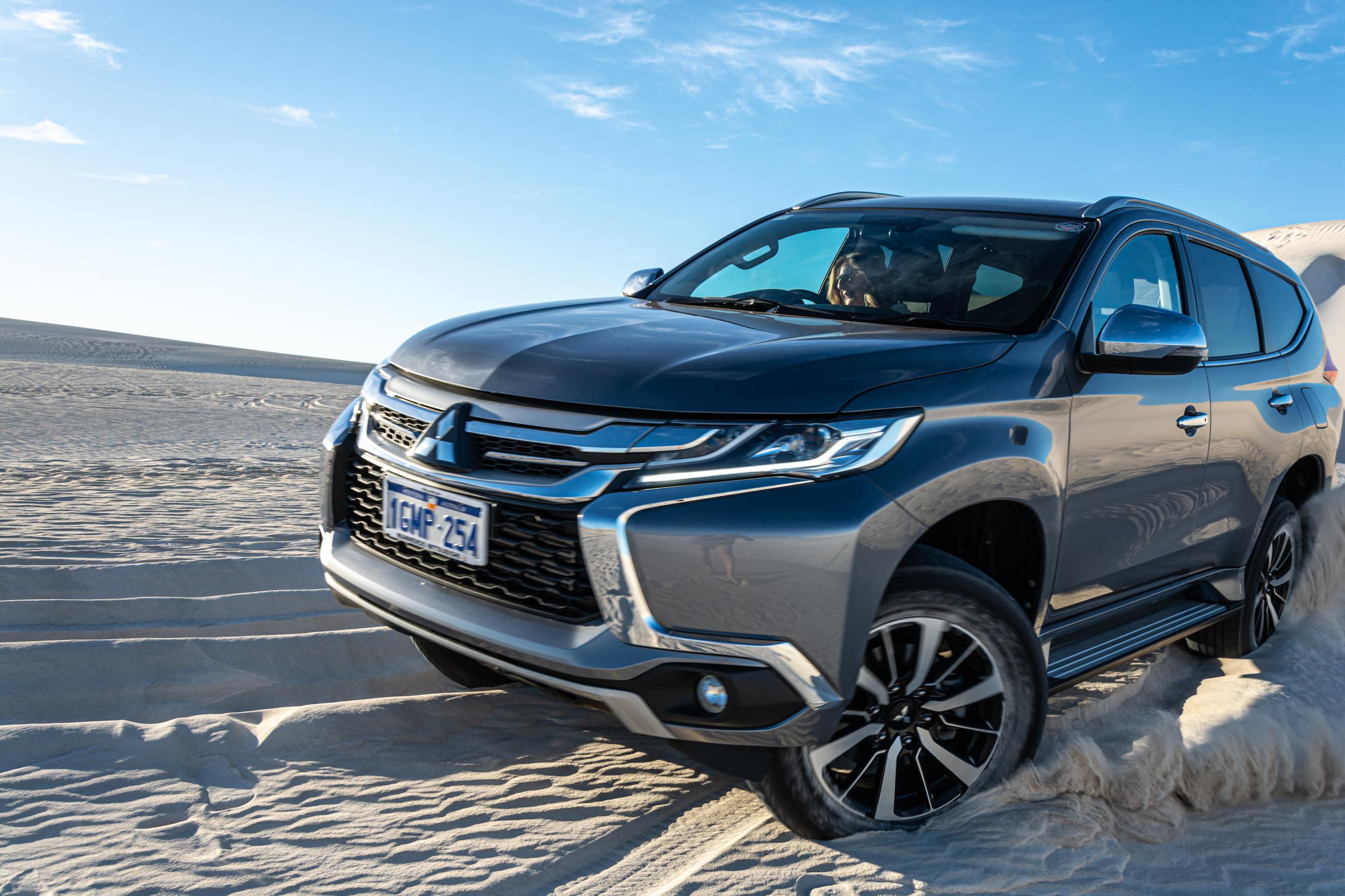 I honestly believe a Pajero Sport has the underpinnings of a seriously good off-road tourer and that brings a smile to my face. It doesn't have the off-road ability of the Wrangler or the Jimny because it doesn't have live-axles at each end, but the traction electronics and the diff-lock make plenty of amends.
With a few bob chucked at it, I'd change the suspension in much the same way that we've upgraded our MQ Triton's suspension and made TREV tricky, with a diff drop, modest lift and some quality shocks. I'd replace the fuel tank with an ARB Frontier because the 68-litre standard tank is too small, and I'd change the tyres and wheels and probably stop there. Bolting on a bull bar would further compromise the payload, so I'd accept the risk and not travel at night.
There's an updated version of the Pajero Sport due in Australia in the first quarter of 2020 that brings with it some interior and exterior styling changes, but for the most part is the same vehicle, with the same drivetrain and engine outputs, which means that right now, no other ute-based 4X4 wagon sold in this country is as good a value purchase as the Pajero Sport. It's writ large in a range that starts at $42,490 driveaway for the GLX and tops out at $54,490 driveaway for the Exceed. That's Mitsubishi's recently advertised run out pricing. We expect you'll be able to do somewhat better than that when you twist the dealer's arm.