It's easy to get a little blasé about the many 'special edition' 4x4s that manufacturers dream up to shift stock, or keep interest levels up on an end of life model range. They're usually a case of slapping some masculine decals down the side and adding a selection of, mostly useless in an off-road sense, accessories, before giving it a cool name, like 'Midnight Warrior' or 'Dominatrix'.
I'm sure there was one called Dominatrix, wasn't it a Ranger?
Anyway, when the press release for Volkswagen's Alpine and Alpine Plus off-road packages hit my inbox, I was expecting to be underwhelmed, but the more I read, the more I realised that here's a manufacturer that finally gets it, even if they appear to have gold-plated the kit they're fitting.
The Alpine and Alpine Plus makeovers have been developed by Volkswagen premium partner Seikel, which means the modifications come with a Volkswagen five-year, unlimited kilometre warranty.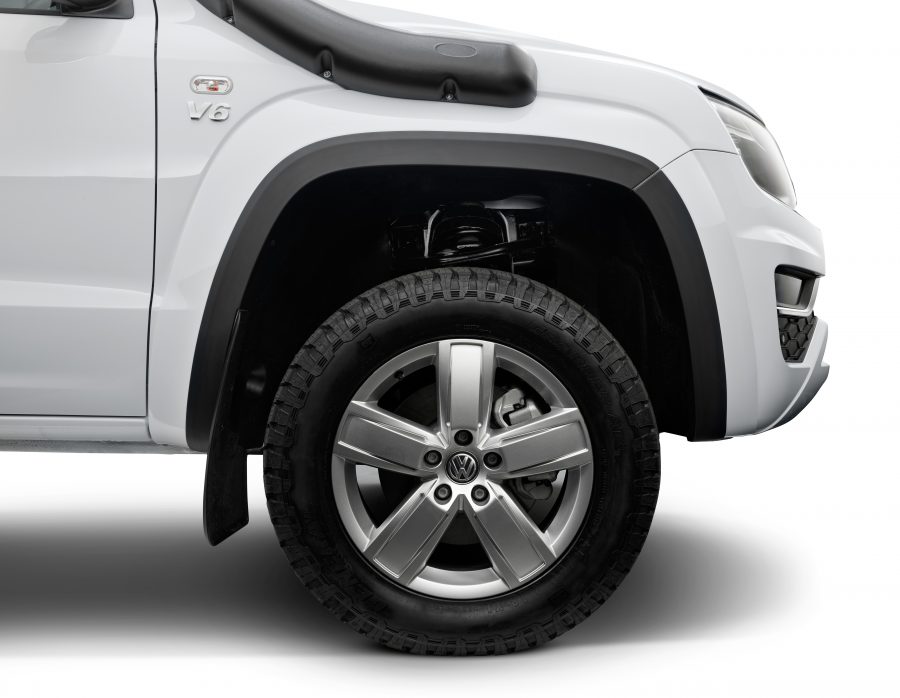 The 100-unit Alpine and Alpine Plus off-road packages will be available on the Amarok V6 Core Auto, V6 Sportline, Highline and Aventura from Q2 2022, adding ground clearance, a snorkel and (for Alpine Plus) underbody protection.
But, and this will go someway to explaining the fairly hefty pricing, this gear isn't just some upgraded OEM trash, Seikel has gone straight to the top shelf and fitted some very highly regarded Koni RAID big bore twin-tube shocks and struts and Eibach springs to suit. It's serious kit by any measure.
Koni developed their RAID shocks for rally raid competitions in Europe, originally for the Land Rover Defender and Eibach has been making the best coil springs, for forever.
Priced from $6,090, the Alpine off-road package features the following gear:
Koni RAID Offroad kit with ground clearance lifted by approx. 25mm
– Front and rear twin-tube shock absorbers, with 70mm Bore
– Front Eibach Springs
– Special lower retainer for front shock absorbers (cast steel)
– Top and bottom front spring plates
– Fully pre-assembled front suspension strut unit
– Rear 25 mm spacer with special leaf spring brackets and additional supports and bump stops
Snorkel made of polyethylene
Protective cladding (wheel arches)
Priced from $12,090, the Alpine Plus off-road package features:
The features of the Alpine off-road package
Rock sliders, protective cladding doors and wheel arches
Breather kit for rear and front differential, transmission and transfer case
Engine, transmission and rear diff protection plates
It's not cheap by any stretch of the imagination, but if you want the peace of mind of a factory warranty and the comfort of knowing that your Rok's suspension has been developed using some of the best gear available, then the Alpine package will likely be considered good value by many prospective Amarok buyers.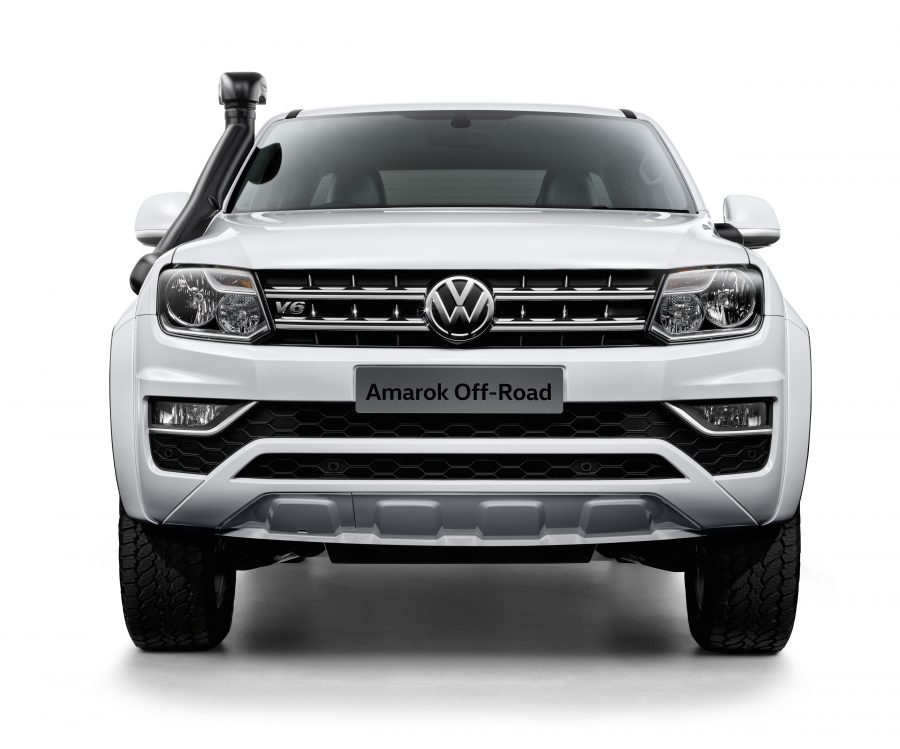 The Alpine Plus package adds some sensible under-vehicle and driveline protection features, but it comes at a price that is harder to justify than the Alpine package alone.
The budget can be further stretched with the addition of an off-road tyre package that is now separately available for Amarok V6 Sportline and Highline only. Priced at $1,590 the package includes 5 General Grabber AT3 255/60 R18 112 H XL tyres.
If I was Rok shopping right now, besides waiting for many many months to take delivery (there's currently a 6-month wait), I'd be ticking the Alpine pack for sure.