Now let me tell you a thing or two about getting a whack up the bum! Plenty of utes aren't in possession of a rear bumper and you know I kinda like that look for a bunch of reasons and mostly the off-road reasons – better departure angle, accessibility to recovery points and the like. But in terms of protection there's zip going on for those moments when you back up into a tree or a wall in a confined car park, and at the point of contact, you have that big "L" or "D" moment of realisation that there's now a crease in that once pristine tailgate.
There's also the other moment when that vehicle following you isn't paying anywhere near enough attention and SMACK!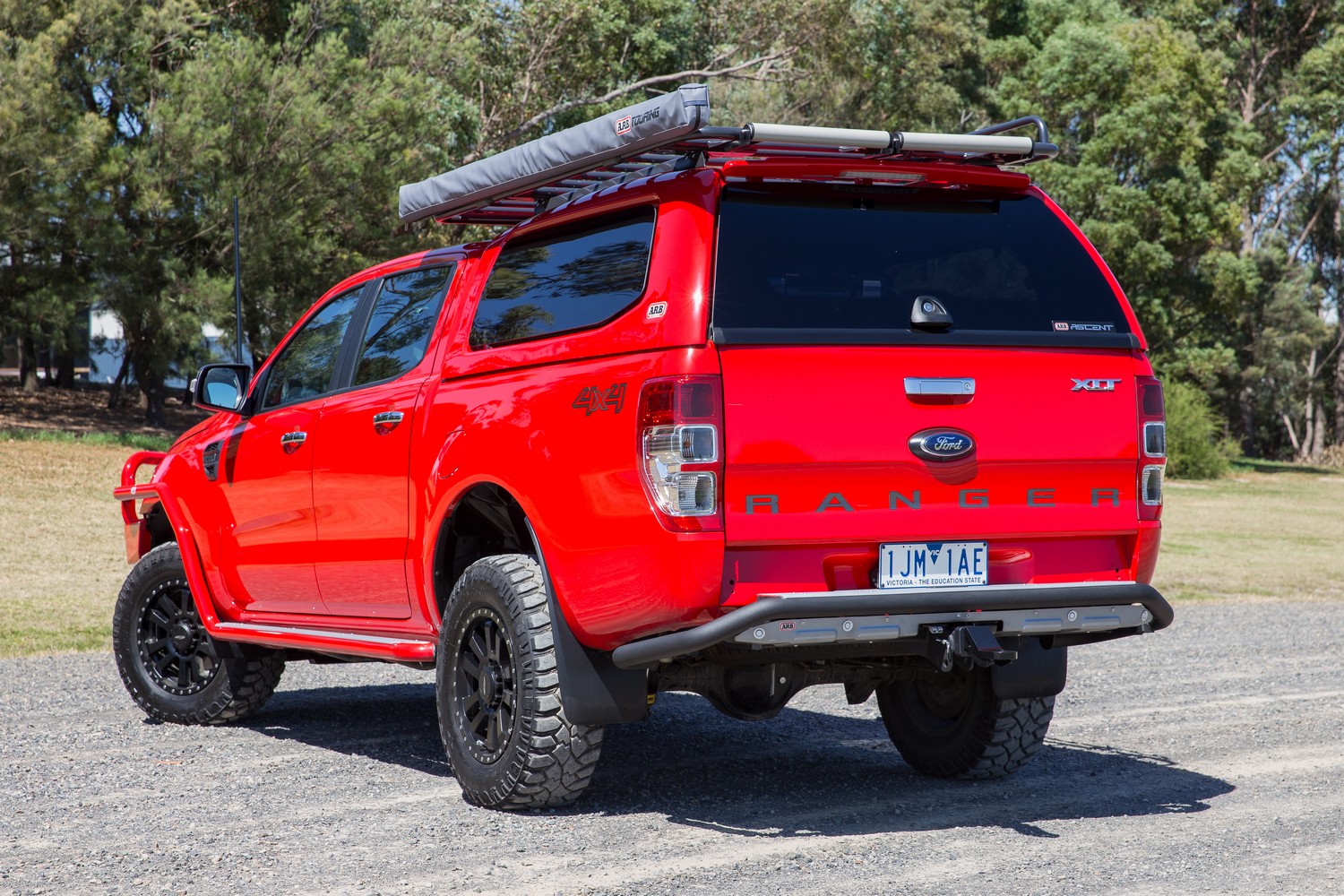 Thank goodness for something solid then, and I can personally attest to the value my ARB Deluxe rear step towbar has had in the recent past in a suburban car park. You see Mr Subaru (an early Outback) was paying way too much attention to his phone and not enough to the looming back end of my black D-MAX which I had just brought to a halt.
A crunch followed and the hilarious (for me) sight of the face of the Outback having now parted company with the car and laying on the ground in ruins, only managed the faintest graze on the underside painted surface of the right-hand loop of my Deluxe rear step tow bar. Brilliant. D-MAX 1, Subaru 0.
Now ARB has made a new version of that popular tow bar based on the recent arrival of the Summit which in my opinion looks significantly better because it's better-integrated with the tow point sitting below the step with better separation. The Summit has colour coded wings extending around the lower rear flanks of the ute tub, whereas this Raw version doesn't.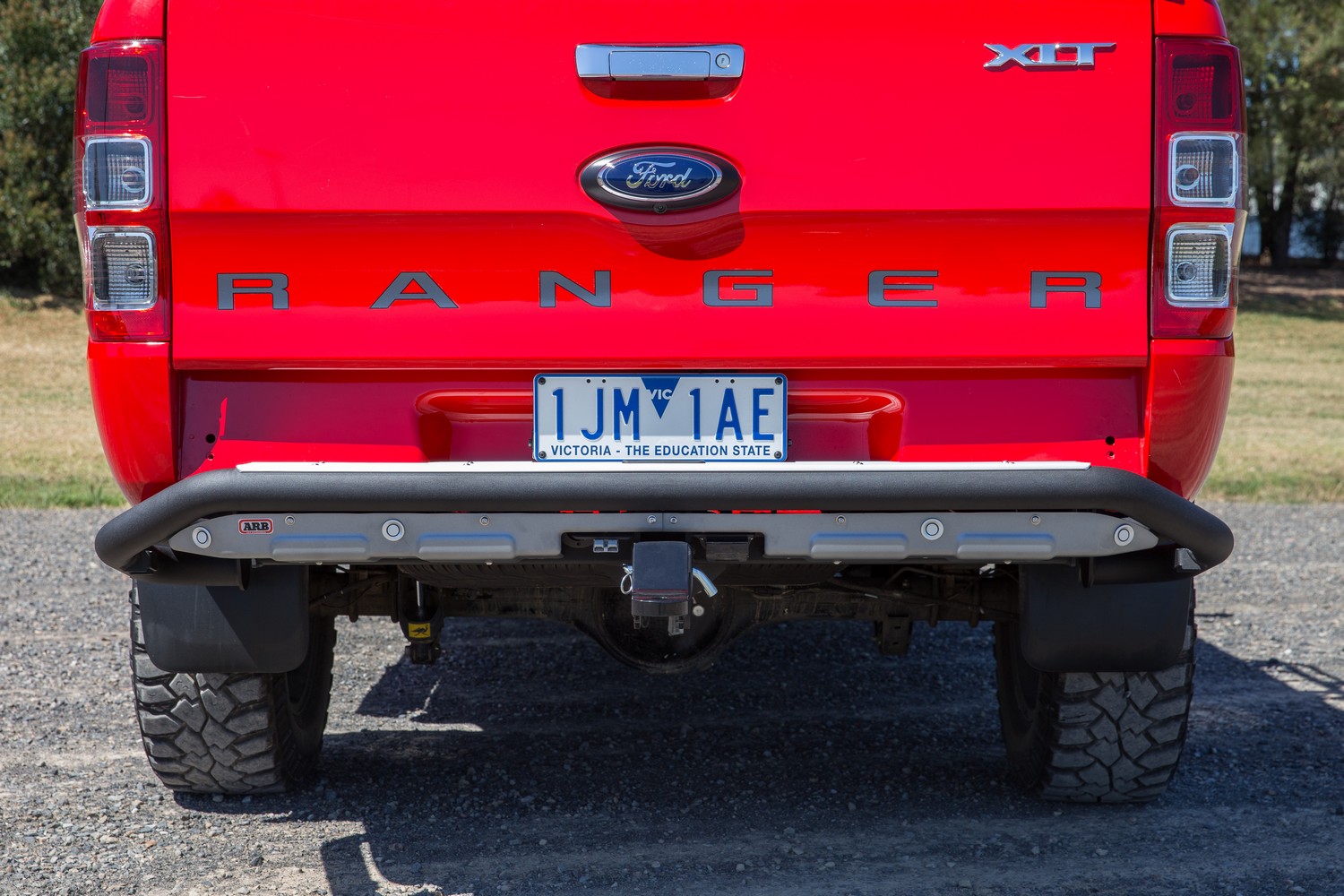 So what we've got now is a nice clean back end. The other appeal is heaps-easier access to the chain loops when towing is required. On my Deluxe bar, these were a source of annoyance having to reach under and into a confined space and not being able to see what was going on. The loops are now plain as day and sited where they shouldn't impact on departure angle.
While we're on things not getting crunched here's another hallelujah moment; those clever ARB boffins have tucked the electrics up high and out of harm's way. I'm going to shout you all (the boffins) a round of Coopers Pale Ale when I'm next in Kilsyth. I'd hate to think how many tow plugs and Andersons I've seen on vehicles on my courses smashed to smithereens on the myriad of tow bar brands fitted to vehicles, thanks to dumb positioning at the lowest point, an obvious afterthought.
The alloy tread-plate on top is supported by that impressive loop that shouts out "I'm a Summit, and I'm Raw" made of 63mm Aussie tube steel and painted in a black textured finish. It's chunky and looks like it could tow an ocean liner. The tread-plate gives the good step-up height I'm currently used to for reaching over the tailgate when closed and into the tub to retrieve stuff.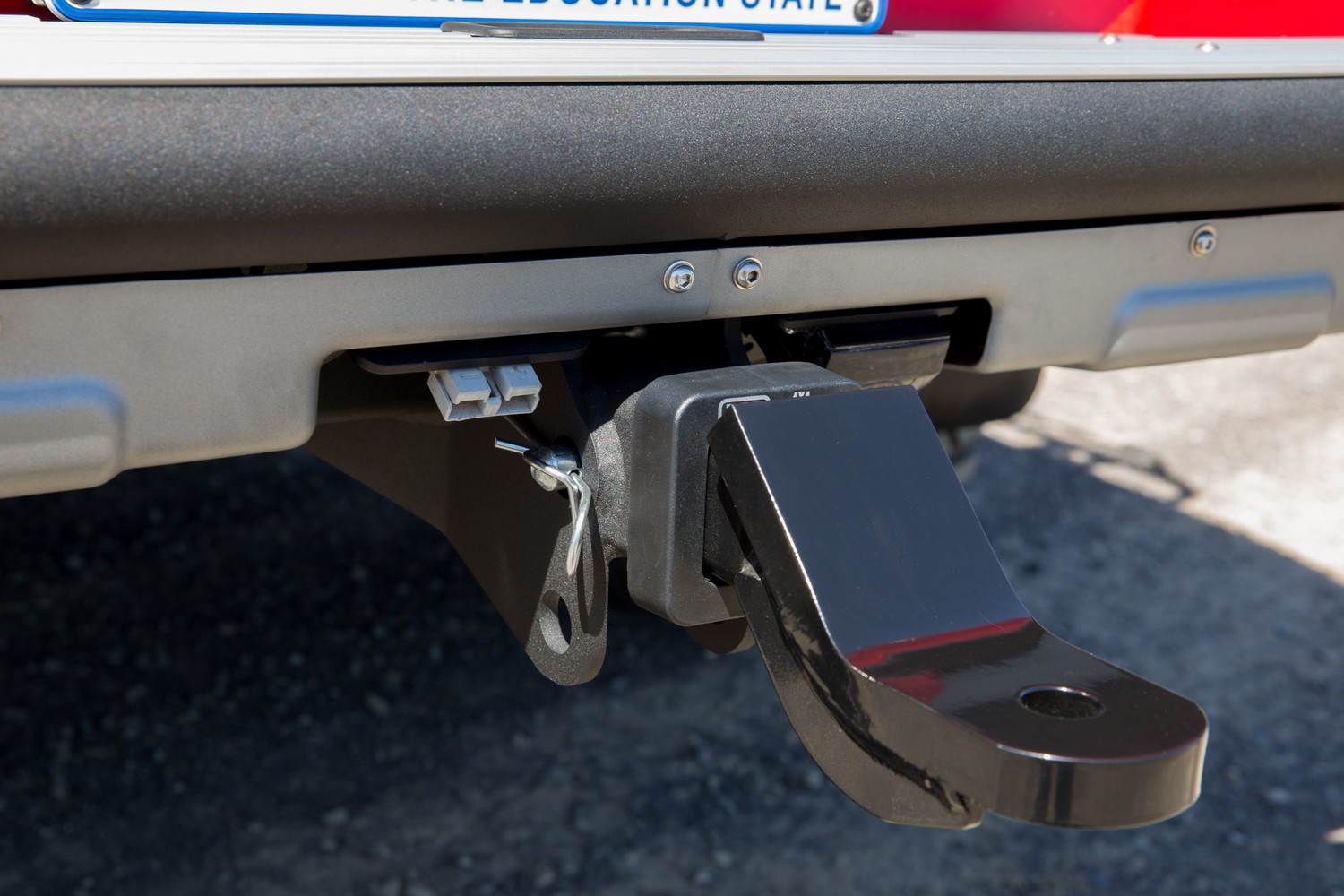 It runs across the back of the vehicle and curves around and under each of the rear guards and affords great protection for the tub's sills. I reckon you could put the full weight of the vehicle on one of those loops and there'd be no problem because they are so well tied into the vehicle's chassis.
Pinching a bit of glory from ARB's UVP (that's Under Vehicle Protection) is a pressed metal section that'll hold the reversing sensors, it runs just below the big tube, and it's painted in UVP grey.
Rated for the typical dual-cab maximum load of 3,500kgs and with the added capacity to be used with a Hi-Lift jack (if you must), owners of PX series Rangers and BT50 are good to go, while Hilux folk will be pleased that theirs is being engineered as we speak. Oh, and the Ranger crowd can rejoice because the genuine Ford tow bar installation was crap, the bar sitting ridiculously low to clear the rear bumper and taking a huge chunk out of the departure angle. Not so with this one.
Want to know more? Click here to head over to ARB's website.