ARB now has an almost complete range of MQ Triton accessories. Here's a quick rundown on what's currently available.
OME Suspension
Following their usual R&D testing regime, ARB has announced a range of Old Man Emu (OME) suspension systems for the all-new Mitsubishi MQ Triton.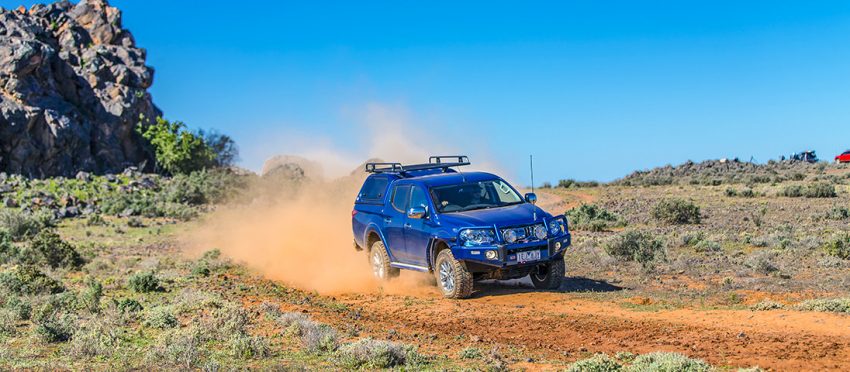 The MQ Triton's factory suspension geometry make life difficult for aftermarket suspension engineers as the front control arm limits droop stop. In ARB's case they opted to run with a moderate lift (20-25mm) rather than the usual 50mm lift.  Instead they focused their efforts on making the Triton's suspension work better, particularly when it comes to ride comfort and control.
While the MQ shares many suspension components with the outgoing MN Triton, ARB engineers re-evaluated the entire suspension system of the MQ Triton. This resulted in significant changes to the leaf spring design and an all new strut with new shock tuning.
To cater for different vehicle fit-outs ARB offer four front coil spring options for the MQ:
No bar
Bar
Bar and winch
Bar, winch and accessories
Each spring type provides a 25mm lift for the given configuration.
There are two front strut options to choose from (depending on spring selection) with improved shock tuning providing a more comfortable ride and according to ARB, excellent control both on and off-road.
A 20mm lift was achieved with the Triton's rear leaf suspension, which reduces the significant amount of factory rake. There are three rear spring options to cater to differing load requirements:
Medium loads (0kg to GVM, optimal performance at loads of 0-300kg)
Constant 300kg (300kg to GVM, optimal performance at loads of 300-600kg)
Constant 600kg (600kg to GVM, optimal performance at loads of 600kg plus)
Three shock absorber options complement the rear leaf spring load ratings, with shock length increased by 10mm to improve wheel travel.
Summit Bull Bar
In addition to the OME suspension range, ARB has confirmed that there is now a Summit bull bar available for the MQ Triton.
The MQ's ARB Summit bull bar was developed in tandem with an ARB recovery point and under vehicle protection (UVP) with all three components working as a protection package when fitted.
The Summit bull bar incoporates unique design elements including a 30mm edge radius on the wings and centre pan, wider press formed cover straps, 60.3mm top frame tubing, two piece polyethylene buffers and redesigned fog light surrounds.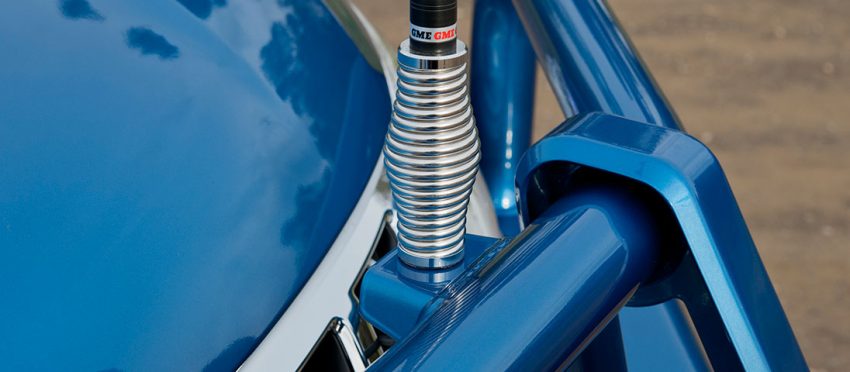 High output LED indicator and clearance lights, twin aerial tabs and driving light mounting points are all standard. The Summit bull bar removes the need for winch clutch cut outs in the top pan of the bar, as they are replaced by an access port integrated directly into the front grille section.
The Summit bar accepts a range of Warn, Magnum, Bushranger and Smittybilt winches up to 10,000lbs and is the first model to include an integrated control box mount to conceal winch electrics behind the bar.
Side Rails and Steps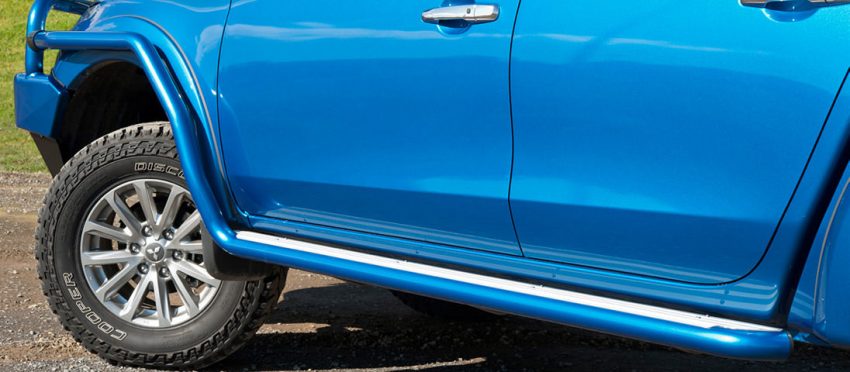 New side rails and steps developed specifically for the new Triton, feature large 60.3mm diameter tubing, providing added protection as well as improved entry and exit to the vehicle cab or roof via the extruded step section.
Individual fitment of the protection step is also available for those customers who either don't have an ARB bull bar or don't require a front rail.
Classic Canopy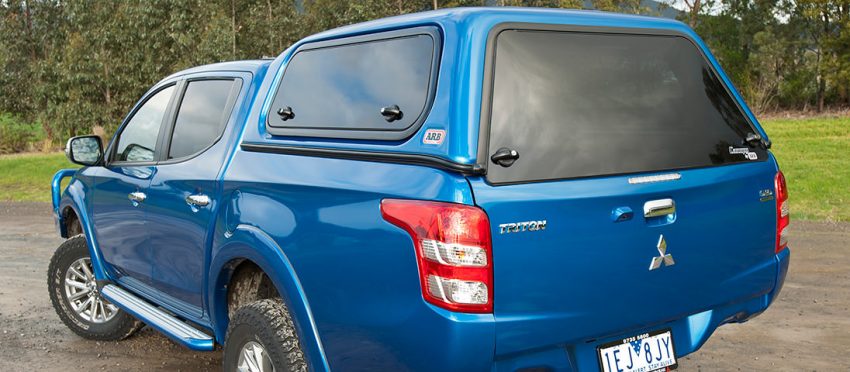 The ARB Classic canopy for the MQ Triton is now available in standard height configuration with either a smooth or textured exterior finish. The new canopy is available with either sliding or lift up windows, which are positioned low on the canopy shell to provide easy access into the back of the vehicle.
As part of the fitment process, additional tailgate seals are added to the rear corners of the vehicle tub in order to minimise water and dust ingress through the tailgate.
The rear door is fitted with a high mount LED stop lamp, a forward facing interior light and gas assist struts.
ARB canopy shells are made from a co-extruded ABS plastic and are available in either a smooth finish, colour coded to the vehicle as standard, or a more economical white textured surface with optional colour coding.
ARB Sportguard Ute Liner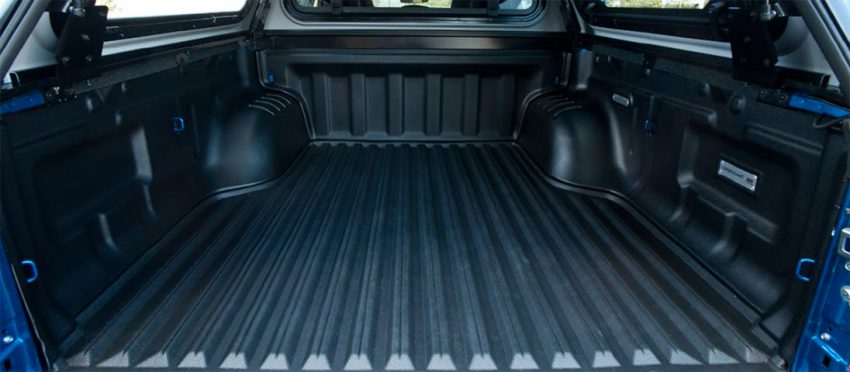 Limitations of the traditional two piece Ute Liner have been overcome with ARB's new five piece Sportguard liner.
The Sportguard liner features an anti-slip floor, snap-fit installation (no drilling required) and maintains vehicle hard-point mounting to ensure the tie down load ratings are not affected.
The unique floor design incorporates a gutter channel to accommodate placement of the vertical panels and also allows any water to drain away at the vehicle tailgate area. The floor mat design allows for good air movement underneath and does not interfere with the vehicle drain ports at the front of the tub floor. The tailgate piece with Sportguard is a "cap off" design and does not cover the top of the tailgate.
Sportguard is compatible with ARB ute lids, OE sportbars and with minimal modifications, ARB canopies.