Stefan's Defender is a tough as nails, ultra modified, touring beast. Is this Australia's most modified touring Defender?
Why did you choose this particular 4X4?
I'm very familiar with the Land Rover brand, and I was looking to replace my very modified Disco 3 and the Defender seemed like a logical choice. I really like the Defender shape and what a Defender stands for, tough, no-nonsense, go anywhere functionality.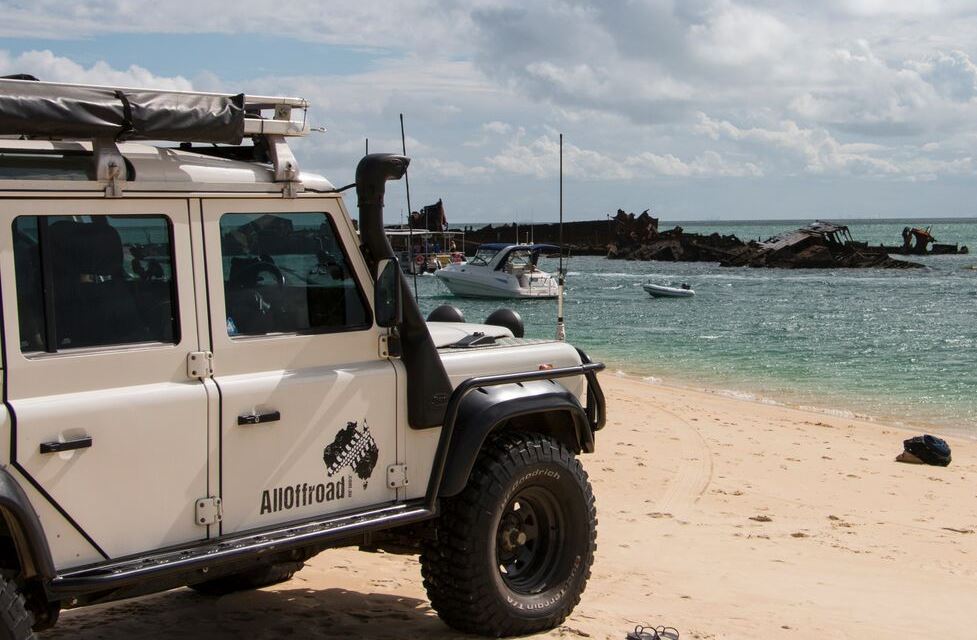 It helped that my good friend is a Land Rover mechanic and he put me onto this particular Defender when the previous owner put it up for sale. It had already been extensively modified so it made a great starting point for what I had planned.
As an example, the previous owner had gone to the effort of plating the chassis rails in 3mm steel and had a front and rear set of genuine Maxi-drive lockers that were being sold with the vehicle. They are not easy to find…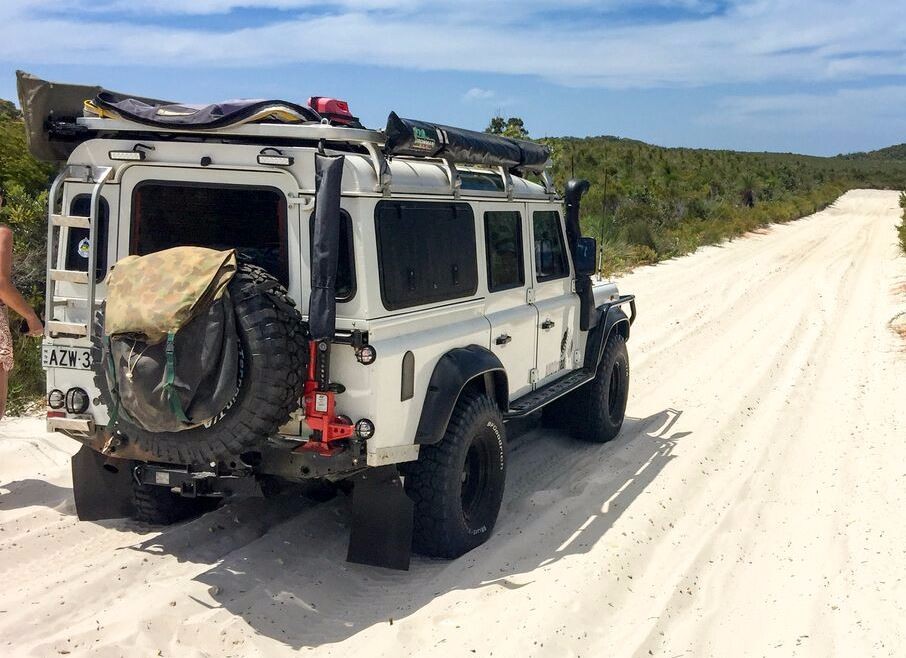 What have you built this 4X4 to do?
I've built it to be simple, strong and capable of going anywhere I point it. I call it a "Tough Tourer" because really it's an ultra strong touring setup that can turn it's hand to rock-hopping or whatever terrain I come across.
I get out on the tracks a lot and I am also a 4WD instructor. In addition to this I film some of my trips for Alloffroad.com.au. It's important to me that my 4X4 will go anywhere I need it to.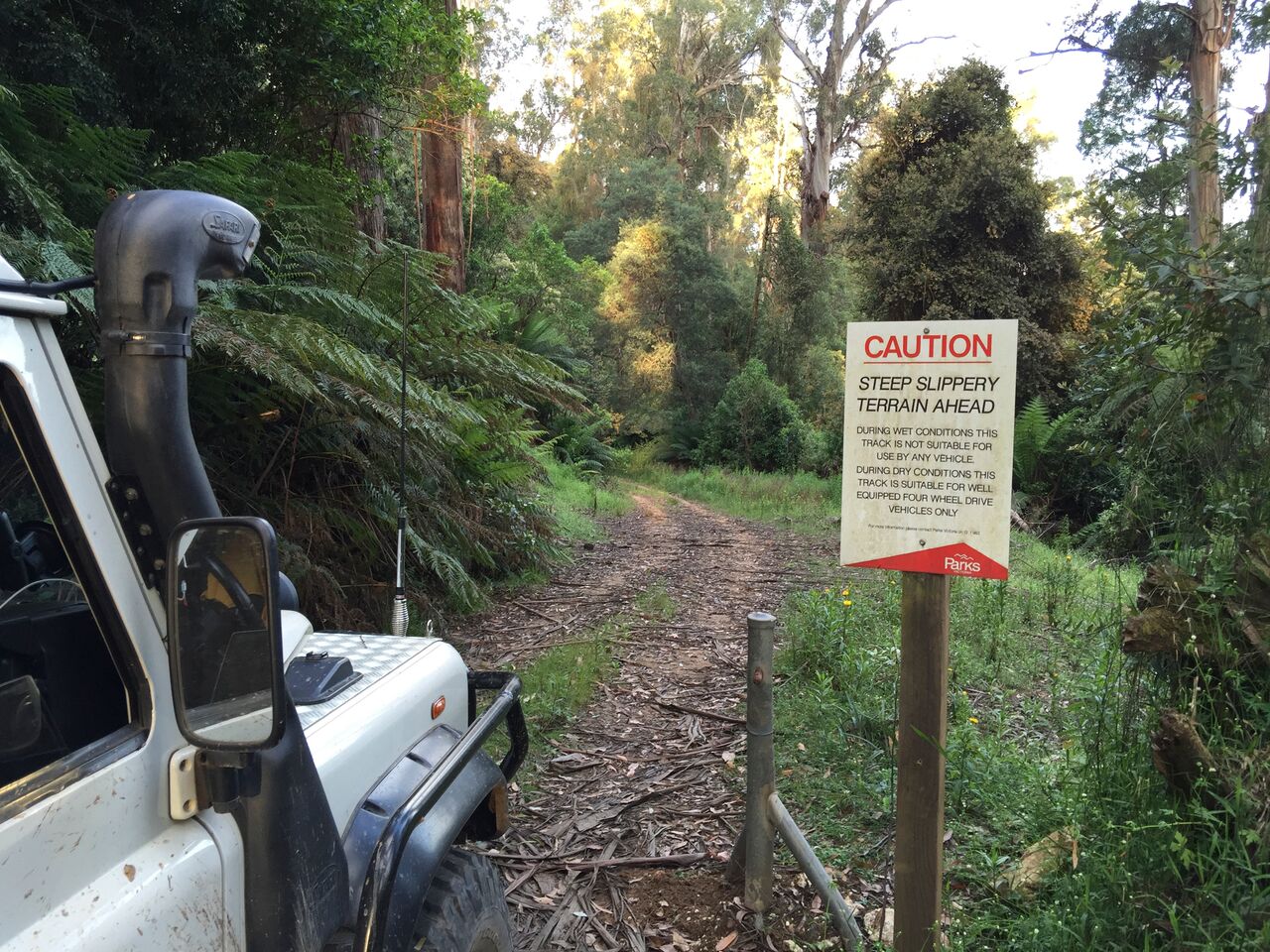 Where have you taken it and what are some of your favourite tracks/destinations?
I spend a lot of time off-roading and so far the Defender has been across the Simpson Desert, visited outback NSW, the NSW Tablelands, Mt Airley, Lithgow and Tasmania where we tackled Climes Track.
My favourite off-road destination is the Victorian High Country which I have toured extensively, it has the type of steep and technically challenging tracks that I enjoy.
An incomplete list of my favourite tracks include, Herne Spur, Butcher Country, Betts Creek, Plain Hill and Caledonia River.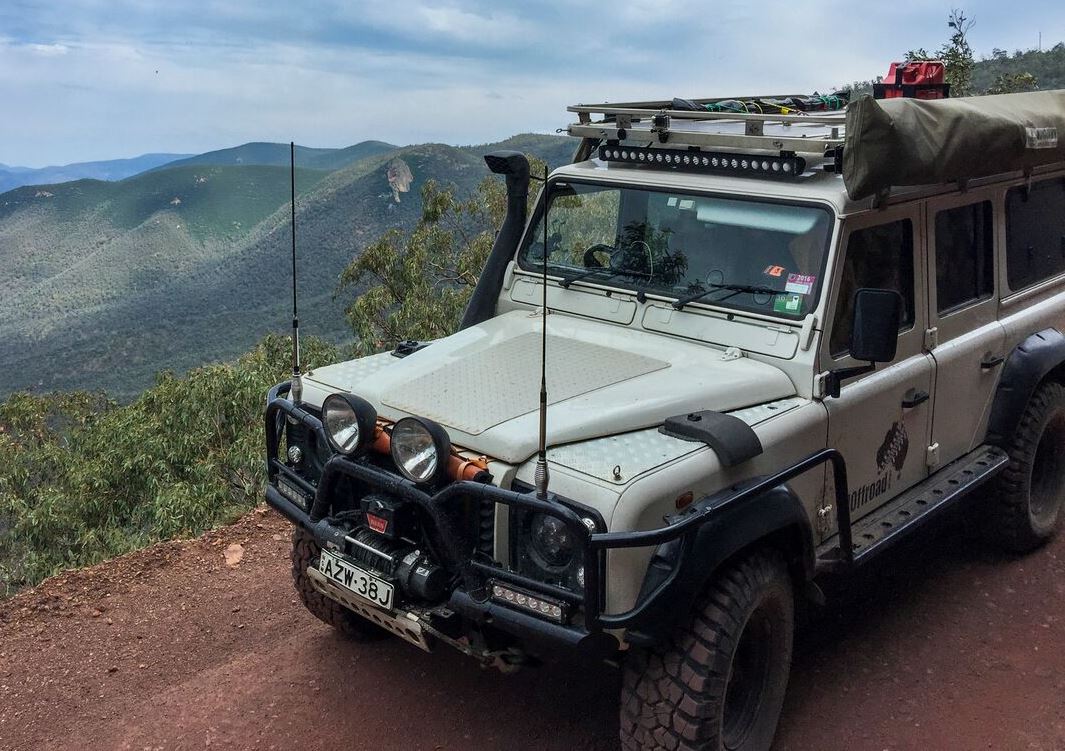 Would you set it up the same again and if not, what would you change?
Really I think I have it setup just about right for what I want. It's taken hundreds of man hours to get it to this level.
But I have changed some aspects of the build as it's developed. Very early in the piece I turfed the TerraFirma suspension. It's cheap rubbish and didn't perform even close to my requirements.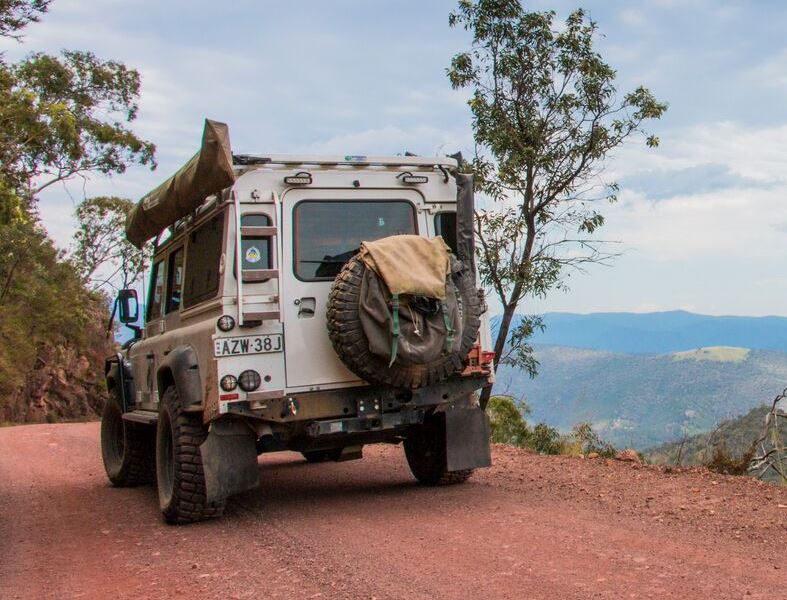 I replaced the TerraFirma gear with a suspension setup put together by Ultimate Suspension. It took a while to dial it in, but I'm very happy with it now.
The previous owner had fitted an overdrive unit which I replaced with an Ashcroft underdrive, but I had a couple of issues with this and ended up removing it. I achieved similar gearing by swapping out the standard Defender 3:54 diff ratios for 4:11s.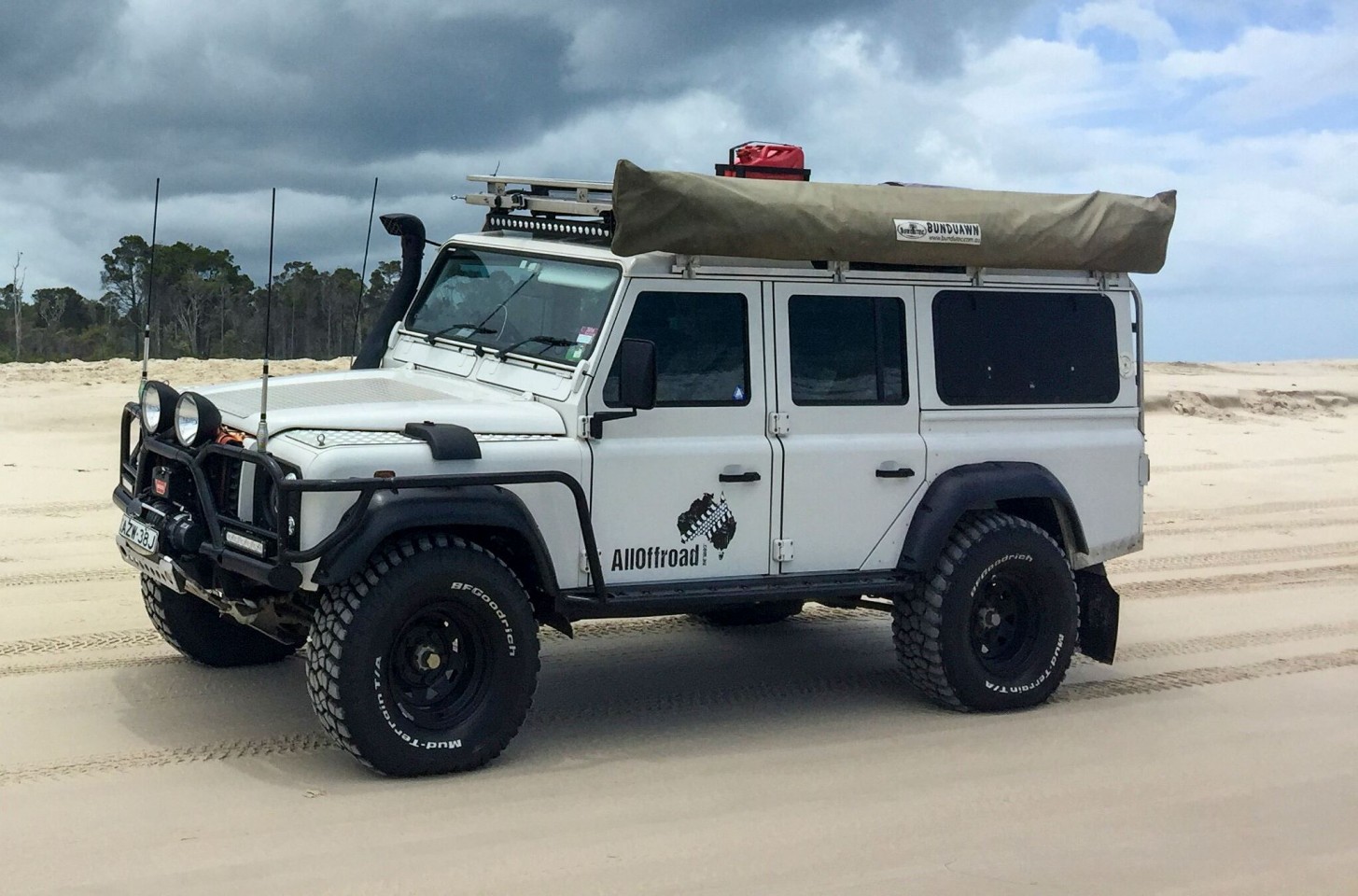 Aside from those couple of changes, if I don't like anything it doesn't make it on to the vehicle!
What future mods do you have planned?
Portal axles spring to mind. I'd dearly like to find some Maxi-drive portals but they are extremely rare, so realistically I will have to wait and see what one of the European manufacturers can come up with. One is making portals but they need to be stronger for Australian conditions.
I'm also looking at an external roll cage, which again is available from Europe and can be fully engineered in Australia. The Defender in it's current form is 100 percent engineered and I want to continue that with future mods.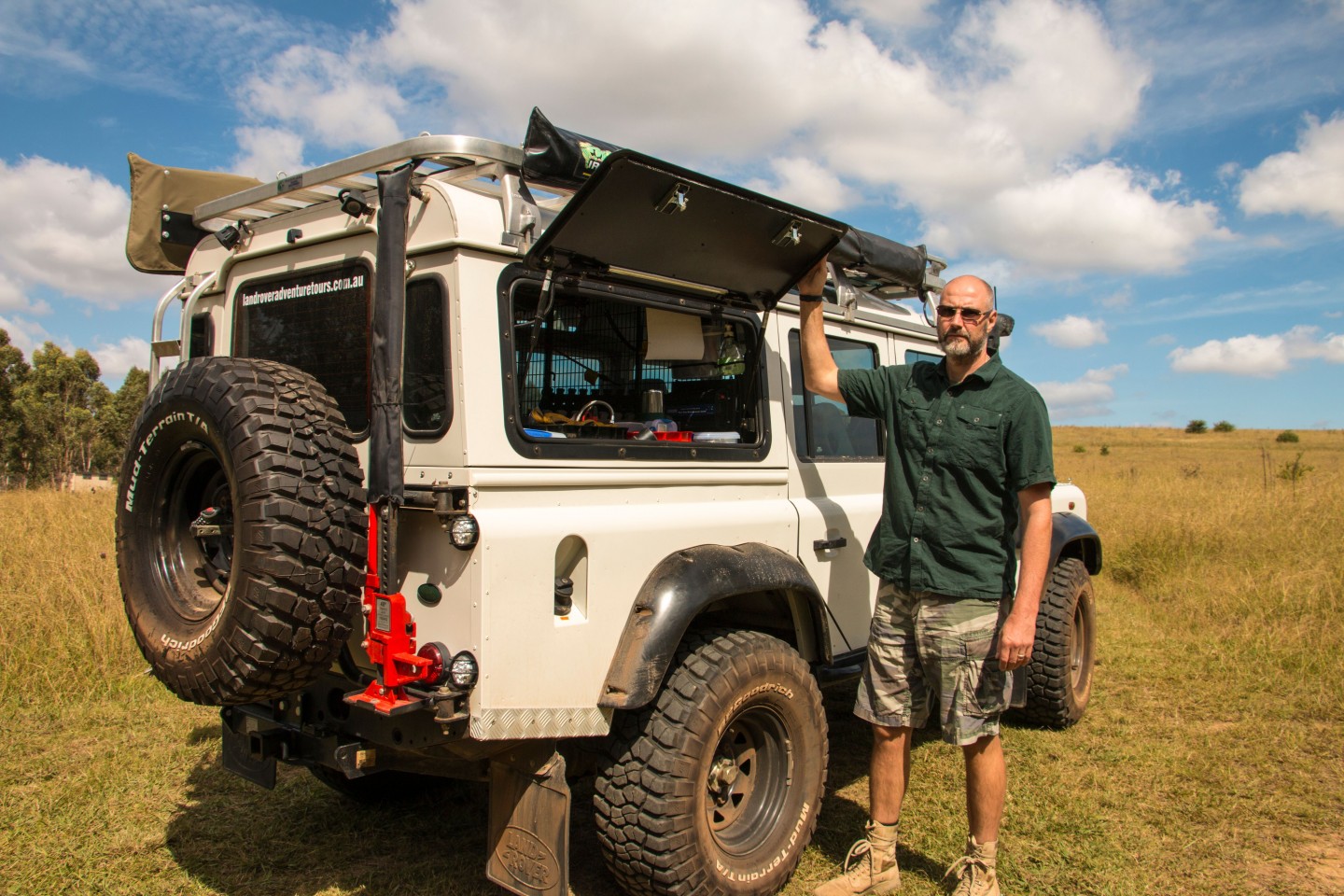 I've been considering swapping the TD5 for an Isuzu 4BD1T, a 3.9-litre old school Isuzu turbo diesel that offers huge torque and will make towing the camper a breeze.
As far as barwork goes, my plan is to integrate a rear bar into the rock sliders, much like the front bar currently integrates with the sliders.
I'd also consider an overhead console if/when I find one I like.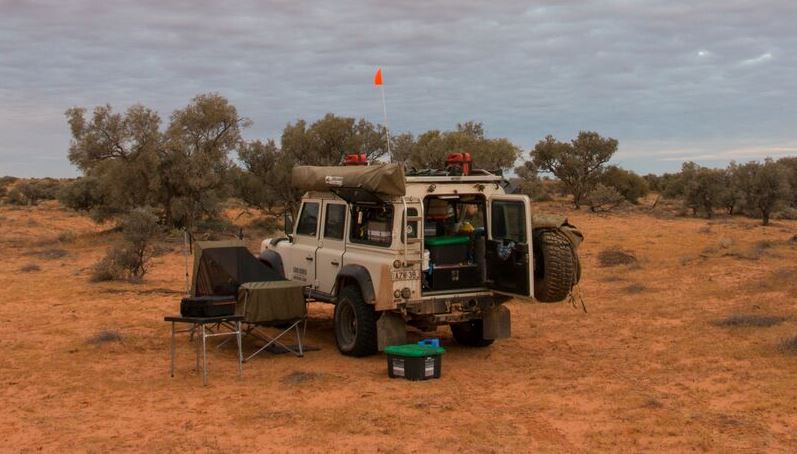 Is there anyone that you'd like to thank for their help/assistance with building your 4X4?
Yes there is. This is a project that has consumed hundreds of man hours. For his generous input of time I'd like to thank my friend Greg Bowler from Davis Performance, it would not have been possible without him.
I'd also like to thank the team at Davis Performance. They know their landys and have been a huge help.