There is absolutely nothing worse than going bush with plans of overnighting under the stars and the weather changes. If you're into packing light with the barest of essentials the prospect of a wet swag truly sucks. You know that feeling of the moisture wicking through the fabric or along the seams, and gradually the chill permeates your whole body. So much for a good night's sleep!
The other scenario is setting up camp, and the bugs won't let you be. You get all the lunch ingredients out and Louie the fly and all his buddies stomp all over the ham, the cheese and the lettuce. So what to do?
ARB has an answer in the form of a portable shelter that is a whopping 3 metres square, and it's unsurprisingly called the Superior Shelter and that little bit of alliteration fits this product nicely.
Now you've likely seen this style of gazebo before, a clever skeleton of roof members concertinas out to assume a solid shape to get under and out of the sun or rain, but one big difference between the others and this is the construction.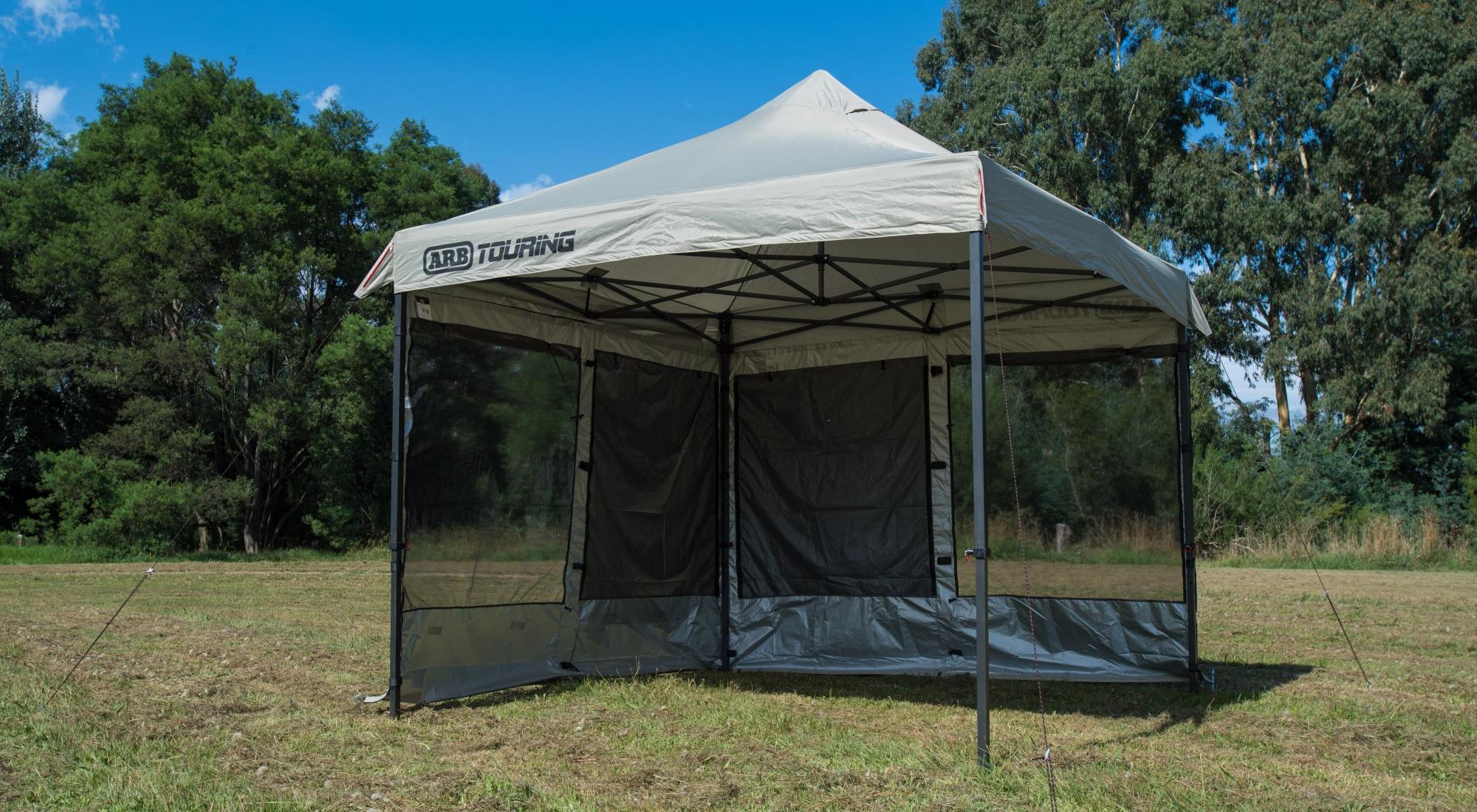 ARB doing their usual ARB thing and building it out of girders that would support a Manhattan skyscraper means it's likely to last a long time. Take a frame using 40mm square steel and paint it in a durable hammertone finish and I guarantee it's going to take heaps of abuse. Yes, it's heavier than the alloy ones I've seen and suffered, but it's durable, and because it's lightweight steel it won't break your back once it's packed back up and lifted into the car. It's only 27kgs to lug around.
There are also optional walls available with mesh windows, so you can make it into a tent if you want, and say farewell to Louie!
I reckon this is what Alyssa Azar and her Sherpas needed when she trekked to the summit of Mt Everest twice. Imagine the gales this shelter would have stared down!
Before you next brave the elements, head over to ARB's website and check out the ARB Track Shelter series II.