Engineered with universal fitment in mind, the Milford LoadMax® is a complete internal canopy roof support system designed to enable safe load management on just about every utility vehicle, canopy and roof rack combination on the market. Tested and rated to meet the International Standard ISO 11154 & the Australian Standard AS/NZS 1235, Milford's LoadMax® maximises the carrying capability of a utility vehicle safely and efficiently.
Milford's LoadMax® consists of four heavy duty uprights that attach to the tub of the utility vehicle and run up along the underside of the canopy. These supports consist of a tubular steel construction featuring multiple bends to ensure a form-fitting result; allowing for maximum cargo space without compromising on strength.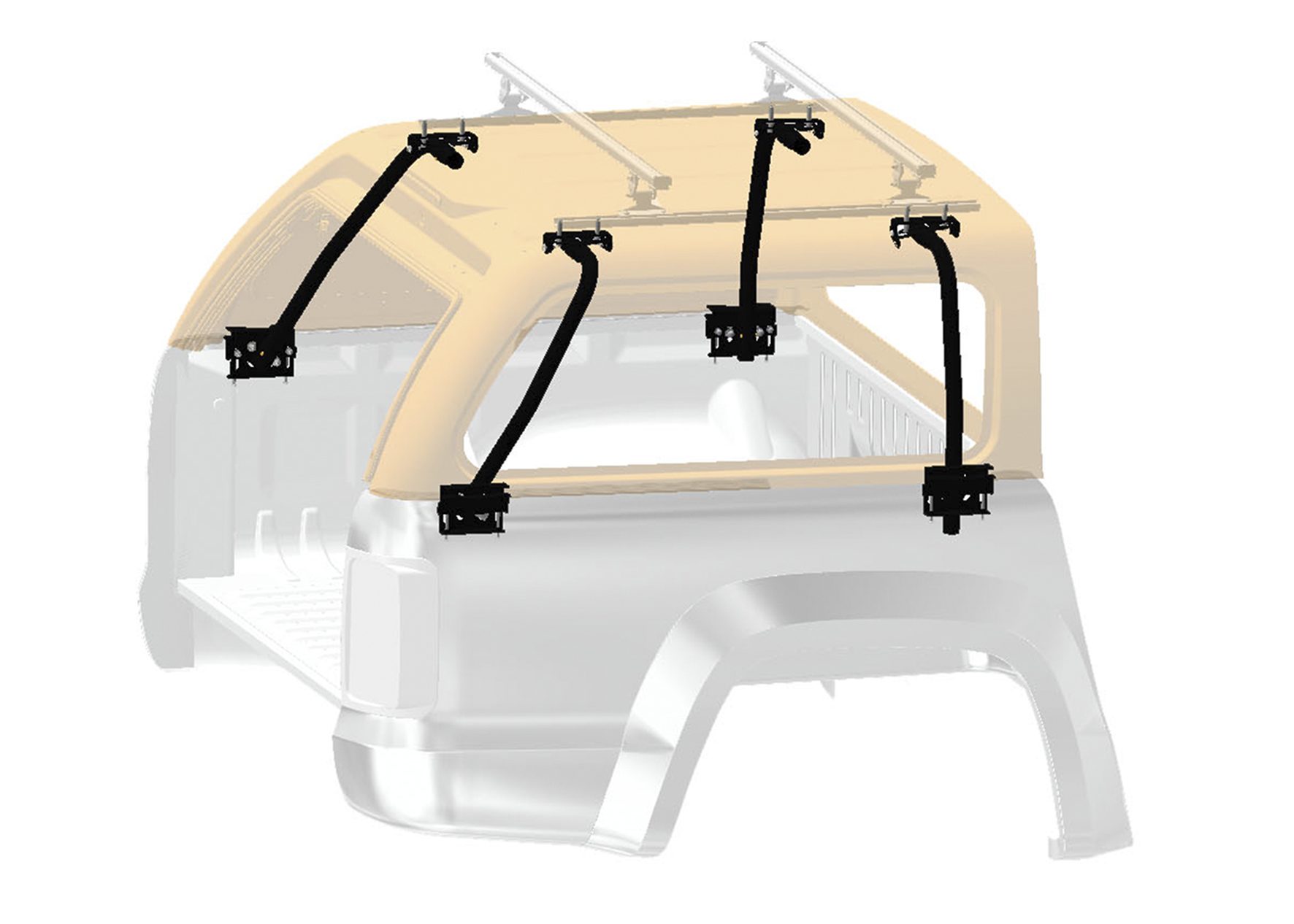 Connecting the heavy-duty uprights to the canopy roof is a unique coupling that is designed to be fully adjustable and suitable for both single and dual skin canopy rooflines. Eliminating stress and thermocycling fractures to the canopy, these unique couplings align directly under the mounting point of the roof racks, providing direct support to the load above.
Securing the LoadMax® to the style tub sides are unique sure-grip clamps featuring precision bed rail mounts. These clamps not only provide an additional canopy clamping effect but are also fully adjustable to allow full compatibility with most canopies.
Milford's new LoadMax® features a DIY rapid fit, easy to mount method. With rugged performance, the LoadMax® is covered by Milford's legendary Lifetime Warranty, providing not only the ultimate in strength and support but also peace of mind.
Milford can be contacted on 08 8377 6900.
Alternatively, head over to their website and check out the LoadMax and a host of other great products – www.milford-auto.com
If you're looking for a great price on the Milford LoadMax hit this link >>> Milford LoadMax @ Loaded4X4.Store