Did anyone tell you that COVIDSUCKS?
You see, we got an invite in the mail to test drive new INEOS Grenadier in the coming weeks at a secret location in country Victoria (oh the irony of that – a freedom machine in the State of lockdown) and given current restrictions of interstate travel that effectively blows up our plans on getting our bums on those seats.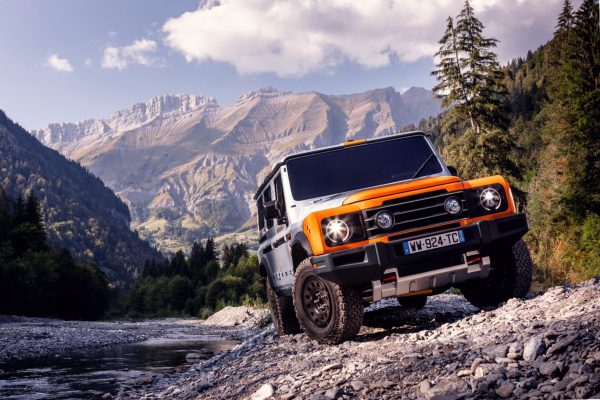 A far better solution would have been to bring the whole she-bang across here to South Aussie and host it at Loaded 4X4 HQ in the Barossa! The red wine would have flowed alongside the praise that's likely to be doled out in dollops about this purpose-built and not dumbed-down, new from the ground-up fourbie.
Land Rover are going to rue ditching the classic Defender and replacing it with just another one of their over-sizzled Discovery things. As much as I liked driving the new Defender, I kept thinking the essence was totally lost… it just looks wrong.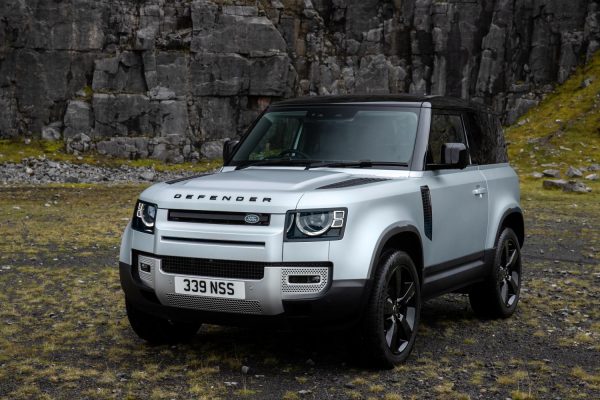 What looks right is the Grenadier and in case you missed it, it is the creation of a Pommy bloke Jim Ratcliffe with a lot of cash who lurrrrved classic Defender and set out to make the Defender that Land Rover should've made but couldn't make.
Uncle Jim has dropped a bomb on a manufacturing facility, a bunch of R and D, made supply chain connections with some of the best in the automotive industry, been challenged in court by Land Rover over the design of the vehicle and won and is on the cusp of full-scale production in the short space of four years! Onya Jim.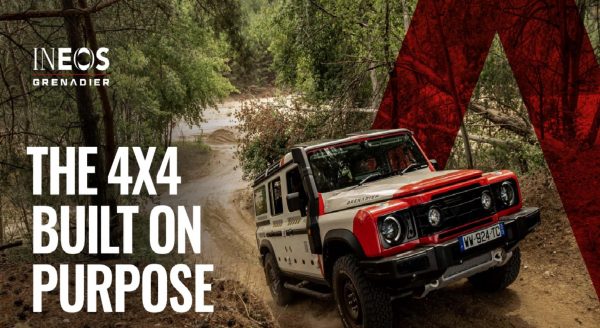 This week the project is fully revealed in a comprehensive brochure to tempt willing buyers to lay down a deposit for vehicle delivery next year in 2022-23. In here at Loaded 4X4 we can't wait to see Grenadier in the flesh and plying the highways and byways of Oz and we bet that more than a few of you feel the same way. Bankcards be ready!
Pricing will likely commence at around $84K (plus on-roads) for the commercial variant and go as high as $100K (plus on-roads) for a full luxo version. That might seem like a lot of coin, but I reckon it's great value when you compare it to a 70 Series Cruiser where you'll pay similar money for frankly, not much.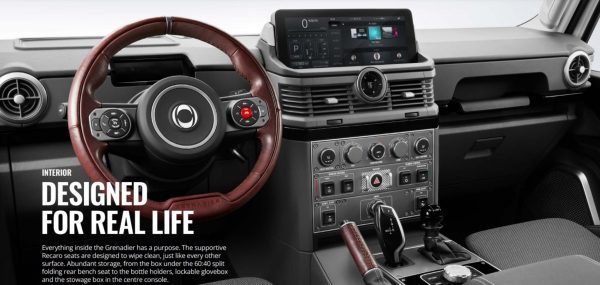 This buggy is dripping with purpose; a constant 4WD driveline with front, middle and rear locking diffs, a 3.0L petrol or diesel BMW engine, a proper ladder chassis with live axles front and rear, decent clearance, lots of articulation, extra good approach/ramp-over/departure angles, an 800mm fording depth, 3.5 tonnes towing capacity (and likely legit for once), a cabin that doesn't leak yet it is of the hose-out variety with bungs in the floor for drainage, accommodations that are svelte and plush and a roof that is load bearing and complete with tie-down rails… WTF!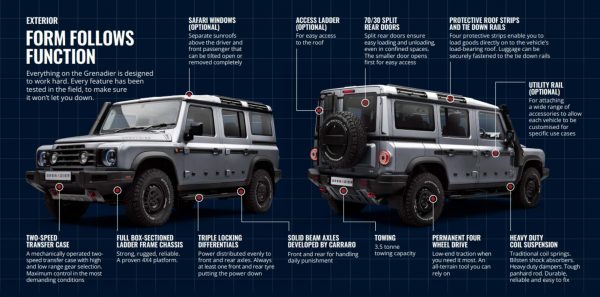 It's like I close my eyes and wish for everything I want in a proper 4WD and at the same time thumb my nose at the safety Nazis (BTW it has plenty of safety aids, just dispenses with the ones that get in the way of 4WDing). Sometimes dreams come true!
Let's have a look at the motivation Grenadier's got and thanks to BMW. In both petrol and diesel forms the capacity is 3.0litres and they are straight sixes. The outputs are really respectable, the petrol is a single-turbo punching 211kW/450Nm whilst the diesel, sweet diesel, does 183kW/550Nm. Pulling a vehicle of around two tonnes empty and three maxxed-out, should allow for plenty of overtaking pep, yet in a state of tune designed for longevity.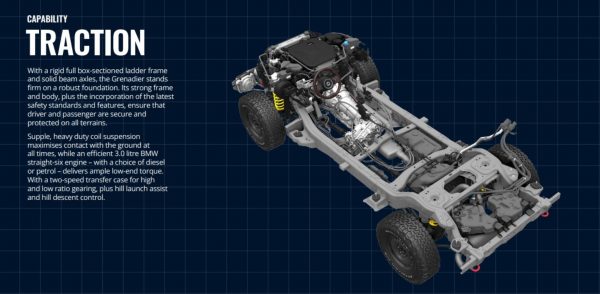 Both engines are mated to an eight-speed German ZF auto box, sending power through that constant 4WD transfer case with… wait for it… a proper lever/mechanical style engagement (no BS electronic buttons or dials that one day will go wrong). Whilst there are no high and low range ratios quoted, early testing shows Grenadier descends scary summits at a snail's-pace, so that's uber-good!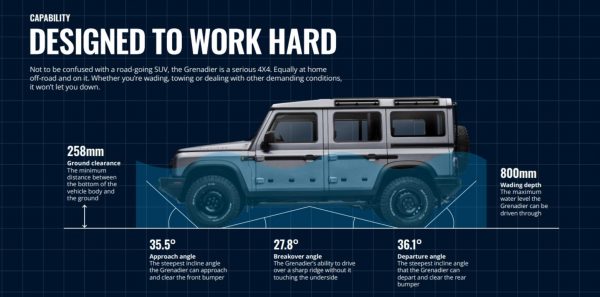 The diffs we mentioned earlier are all locking, all singing and dancing, the axles by Carraro (they've got history making LOTS of farming equipment that lasts) and the rubber is a special project effort with Bridgestone.
The dimensions are comfortable at a freckle under five metres (4,927mm) and a width that you'll get down an Aussie track (1,930mm) and a height that'll get you under trees and a lot of undercroft car parks (2,033mm).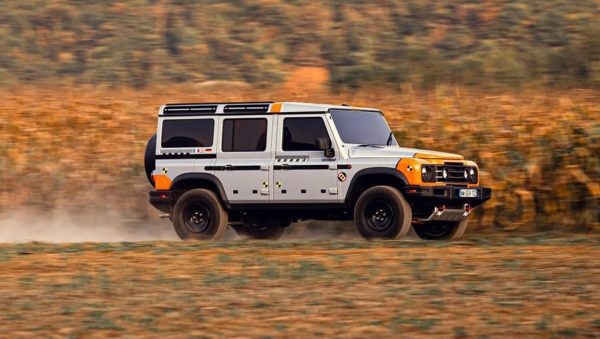 Want it badly??? Slip INEOS an $800 deposit and you'll be sure to get your opportunity in 2022 to drive the sweetest thing in 4WD-World!
Contact INEOS at [email protected]