Price: Pajero Sport Exceed from $52,750 plus options and on-road costs
Engine/Trans: 133kW/430Nm 2.4-litre Turbo Diesel / 8-speed automatic
Fuel Economy claimed: 8.0 l/100km combined
Construction: Body on chassis
Suspension: Coil sprung independent front and live-axle rear
Towing: 3100kg unbraked / 750kg braked
Vehicle class: off-road passenger vehicle (MC)
Tsunehiro Kunimoto has a big job ahead of him. In case you haven't heard that name before, he's the general manager of the Mitsubishi design office, which means it's his job to roll out Mitsubishi's new design language (called "Dynamic Shield" for those playing at home) across the company's fleet of vehicles.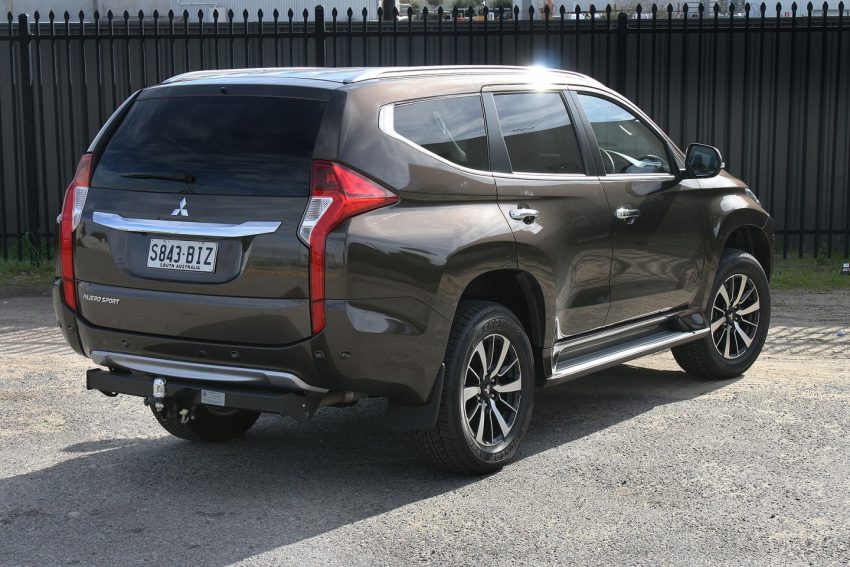 Clearly, it's overdue. Mitsubishi's cars are all over the shop. The Lancer is getting so old it needs an artificial hip, the ASX is ageing badly and still has the old, wide-grilled face, plus the Mirage hatch and sedan both have completely different looks.
Moving on to its larger SUVs, the Pajero is so close to being put out to pasture that the grave-diggers are working hard, the Triton is all out on its own with a face only a mother could love, and it's only the Outlander and Pajero Sport that are actually sporting the new design language.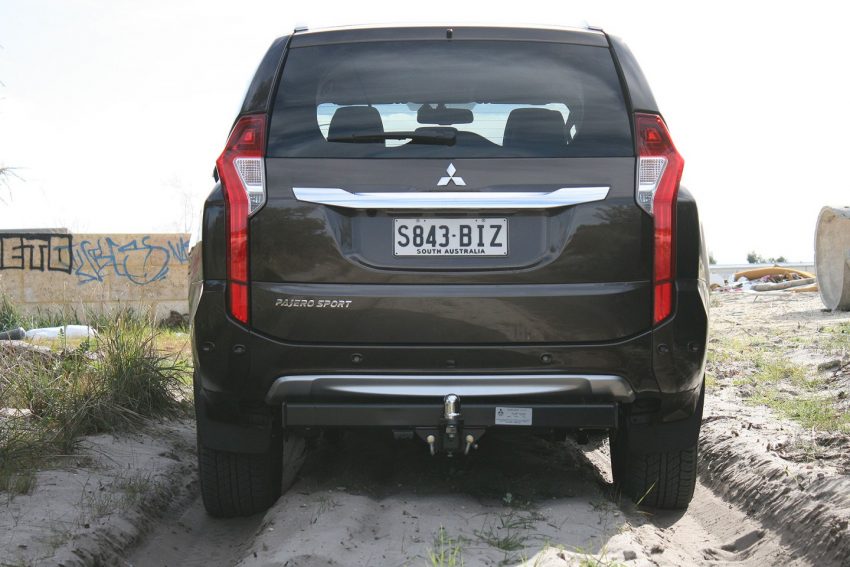 As you know, the Pajero Sport is the newest member of the Mitsubishi family, so technically, it should be the most advanced.
In terms of styling, that's certainly true. While the angular grille and chrome flashes are certainly contemporary and showcase that Dynamic Shield, it's a bit, well, fussy. Move toward the back and there's a clear mismatch, with main lights on each side and then an LED strip which extends downwards, calling to mind mascara running down someone's cheeks after a sad movie.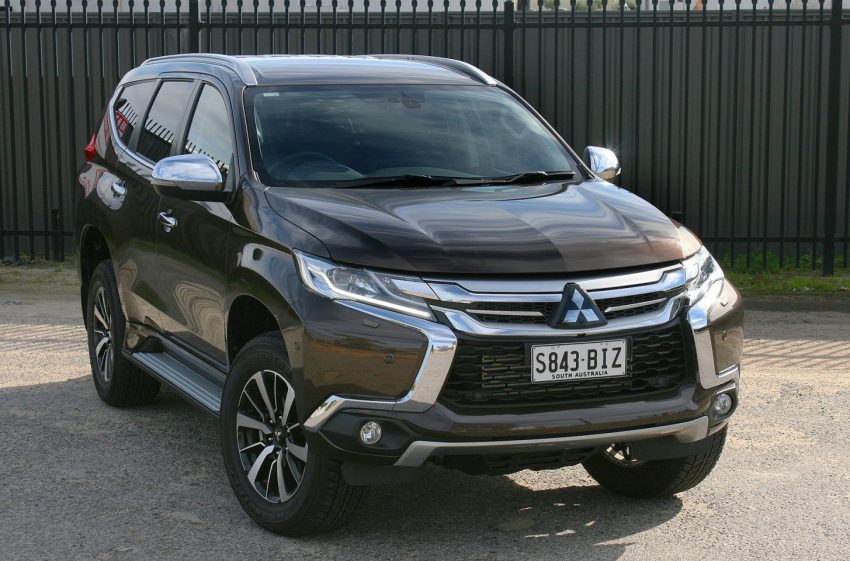 It's a unique approach that makes it immediately identifiable in traffic, especially in light colours, but it's not exactly the best looking machine out there.
Is this unleashing of the new styling direction a diversion tactic? Given the Pajero Sport takes its origins from the humble Triton, perhaps it is. After all, a family car that comes from a ute need to feel special enough to make you forget its tradie origins. Well, Mitsubishi, pat yourself on the back; thankfully, it's been cleverly done.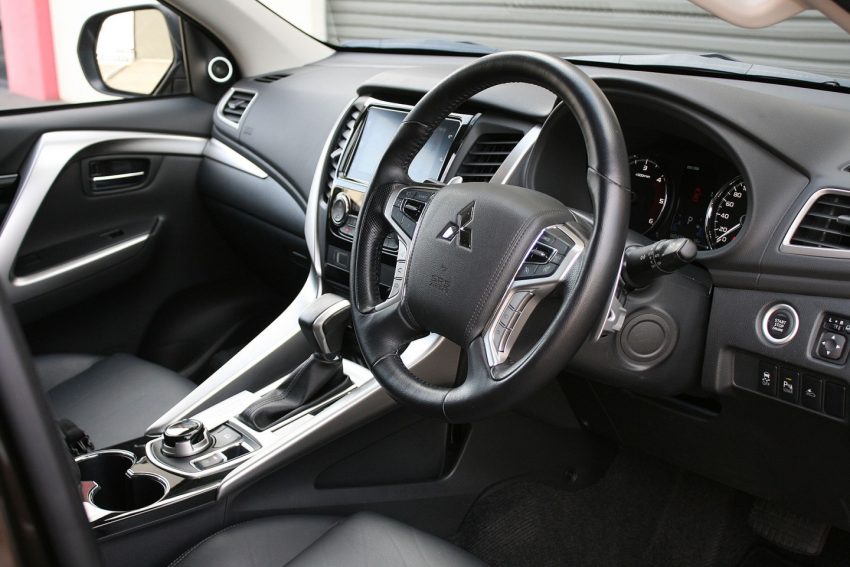 The differentiation from the Triton carries through on the inside, with extra trim on the dash, swoopier silver accents on the centre stack, a far nicer steering wheel and a new gear-lever and surround. The door trims are also different, and even the armrest which covers the centre console has come in for an upgrade.
The bones are the same, but strangely these small changes are enough to give the Pajero Sport its own feel. And in our Exceed variant, with soft-leather seats and coil-sprung rear suspension, it's able to justify its $56,000 asking price pretty well. But then you discover all the included tech and it starts to look like quite good value, especially when compared with the Everest Titanium, which kicks off at a full $20K more.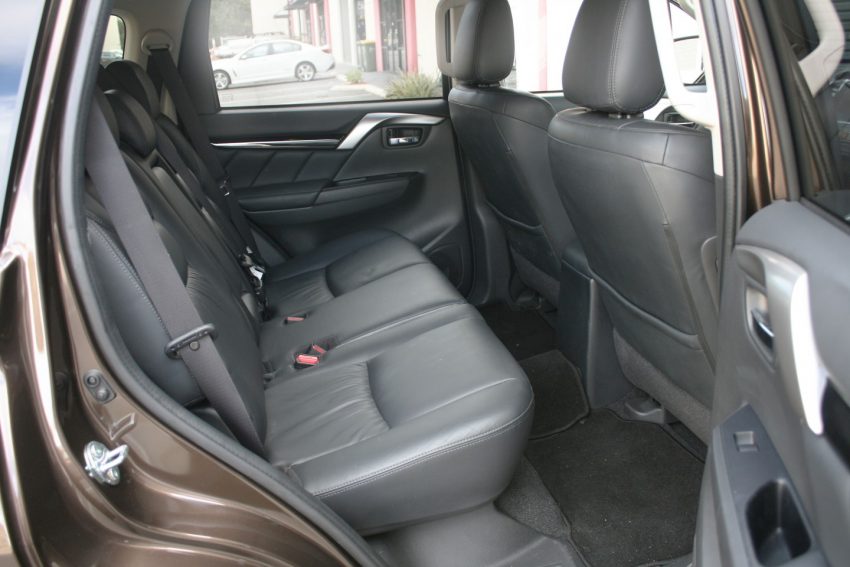 As standard the Paj Sport gets cameras all around, including a front facing camera which can be activated using a steering wheel mounted button (very handy off-road), DVD screen for rear passengers, blind spot warning, autonomous braking, heated front seats and an excellent stereo with full-colour touchscreen and smartphone support (though sat-nav would be nice). It also prevents you from accelerating into a car in front if it detects you taking off too early.
It's a safe machine, too. ANCAP awarded it the full five star safety rating, which for a ute-based passenger vehicle is a very good result. Despite this, it's not the kind of car which can be chucked into a corner. It's still a proper four-wheel-drive with low-range, soft suspension, and with its high centre of gravity it corners with a fair bit of body roll.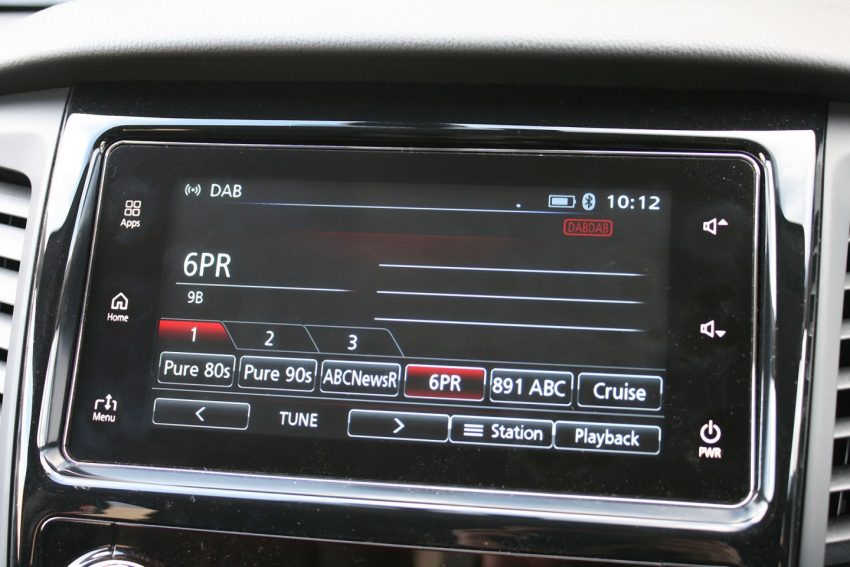 So, Pajero Sport is a bit of a misnomer; it's no closer to being a sports car than Merv Hughes is to being a ballerina. The Sport part of its name may be misleading, but the Pajero part alerts you to the fact it will be good off-road.
To start with, it's tall enough. There's enough ground clearance (218mm) and its front and rear departure angles (30 and 24.2 degree) are decent, while its ramp over (23.1 degree) is impressive given its ground clearance isn't quite as high as others, though the side steps do impinge a bit on its side clearance if it tips over a bit.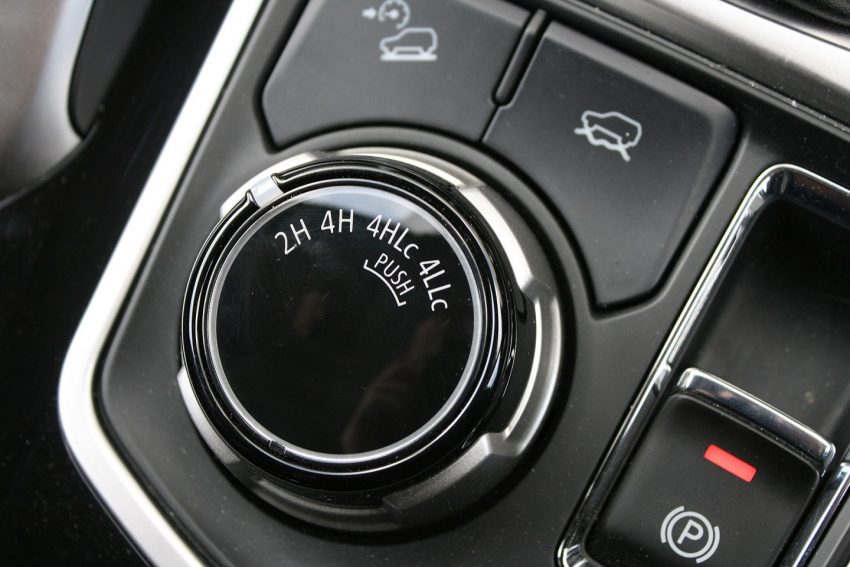 Changing from two-wheel-drive to four-wheel-drive on the fly (at low speeds) is simple thanks to the rotating dial. More impressive are its boots. With those chunky, wide tyres, it's able to handle boggy sand even without dropping tyre pressures, which is no mean feat, given its size and weight. Its stability control doesn't get in the way, either, only activating when it needs a kick to lift it out of a soft patch.
There's a rock crawl mode, too, which is as simple as pressing a button, while the rear diff-lock is very handy when the back is cocking a leg in the air.
The 2.4-litre turbodiesel makes 133kW and 430Nm, and though there's a noticeable lag, its torque comes in nice and strong from low rpm. Because of this, low range is rarely needed.
Also helping its climbing ability is its relative low weight (around 1.9-tonnes), and on test we managed to hit 10-litres/100km for fuel consumption. Not bad for a proper four-wheel-drive.
It's worth noting, though, that our test was done in the five seat version, which gives you a larger boot compared to the seven-seater, so it's probably the pick of the range, given a lot of people don't utilise seats six and seven. If you need them, though, it's good to know it's available.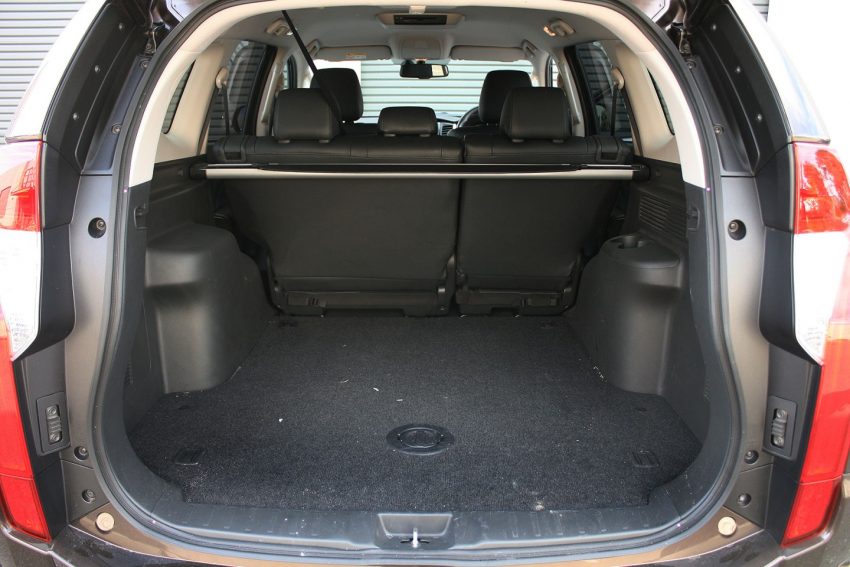 People who buy cars in this segment, will appreciate the safety and being able to make a trip to the beach with the family without having to take a compressor along (though it's always recommended). Camping, fishing and even some more daring stuff – it's all possible, and accessible at this price.
Mitsubishi bills it as "the ultimate sports SUV" and if your sport is heading off-road, then it's well worth the money.