Price: Everest Trend from $60,990 plus options and on-road costs
Engine/Trans: 143kW/470Nm 3.2-litre Turbo Diesel / 6-speed automatic
Fuel Economy claimed: 8.5 l/100km combined
Construction: Body on chassis
Suspension: Coil sprung independent front and live-axle rear
Towing: 3000kg unbraked / 750kg braked
Vehicle class: (MA) – not being an off-road passenger vehicle 
Ask anyone ten years ago whether they'd consider a ute-based wagon as a family car and you'd probably get shot a look like you've grown a second head. But how things have changed. Families have eschewed the traditional station wagon for something a bit bigger, a bit more versatile.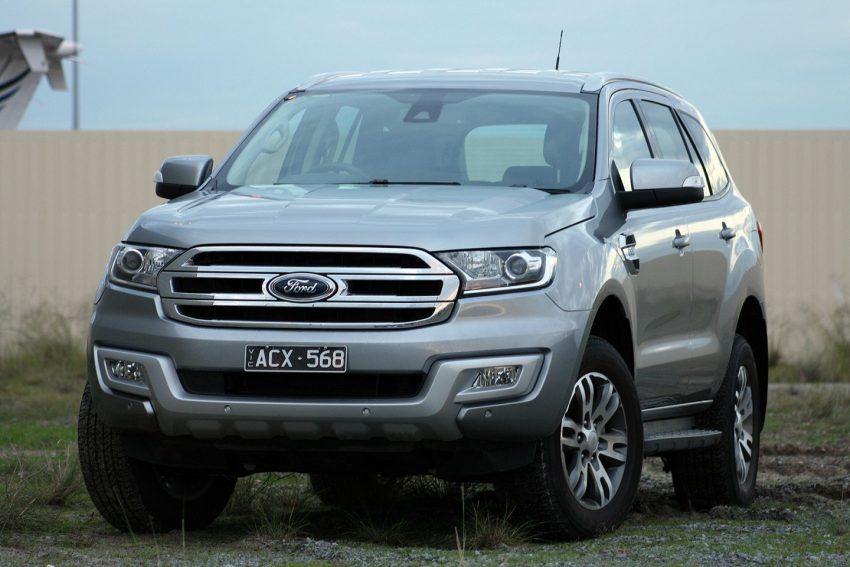 The soft-roader craze has been underway for a few years now, changing the vehicular landscape in Australia forever. But even off-roading utes have taken off, not just for work purposes, so it's not much more of a stretch to see why more and more car companies have taken advantage of a cheap engineering opportunity.
Ford's version of the ute-wagon is the Everest; the name is clearly a nod to how far it thinks this car can go. While naming a car after the highest mountain in the world could be a bit of nomenclature hyperbole, it's the car's ability that will set it apart from the current crop of wagonised utes.
Thankfully Ford has done more than just tack on a new back end. There's a fair bit of engineering required to refit new coil rear suspension; after all, leaf springs are fine for when there's a tonne of concrete slabs in the back, but not so good for rear passenger's backs. But more on the suspension later.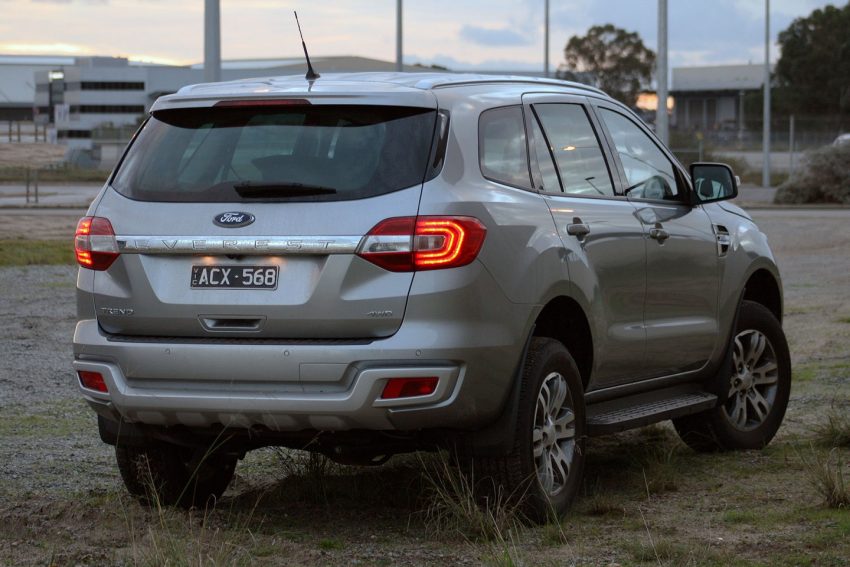 Starting up front, the Everest's first nod to its Ranger origins is what's under the bonnet. It's the same 3.2-litre five-cylinder turbocharged diesel, making 143kW and 470Nm, and its unusual cylinder-count is what makes it sound unusual.
It has the same, distinct, gravelly warble as the Ranger, which is fine in a work ute, but even against four-cylinder competitors it just sounds like it's working ten times harder than it really is.
Certainly it's nowhere near as refined as German engines, but it must be said it gives it more personality than a four-pot Japanese mill.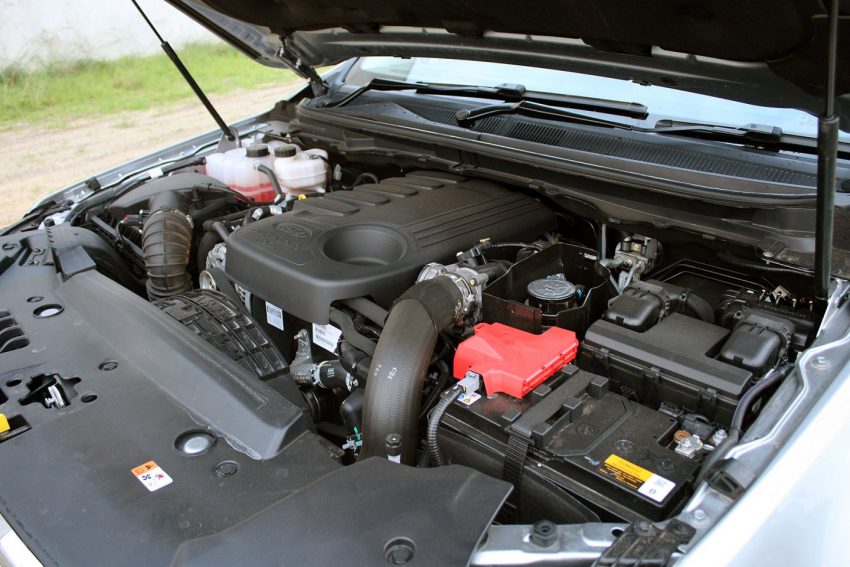 To induce some smoothness into the driveline is an excellent six-speed auto which blends its gearchanges with aplomb. The problem is the ratios aren't spaced out evenly, with the first two gears extremely close, and a huge gap to third.
You can understand why Ford has done it; getting 2.4-tonnes off the line takes some short gearing, and off-road this can be especially useful. But if the car is spending most of its time on the road, then less emphasis on hearing what's under the bonnet may be helpful.
Thankfully, emphasis has been placed on passenger comfort. The front seats are padded brilliantly, with sculpted bolsters and perfect cushioning for your lower back. All shapes and sizes will be comfortable and finding a good driving position is very easy.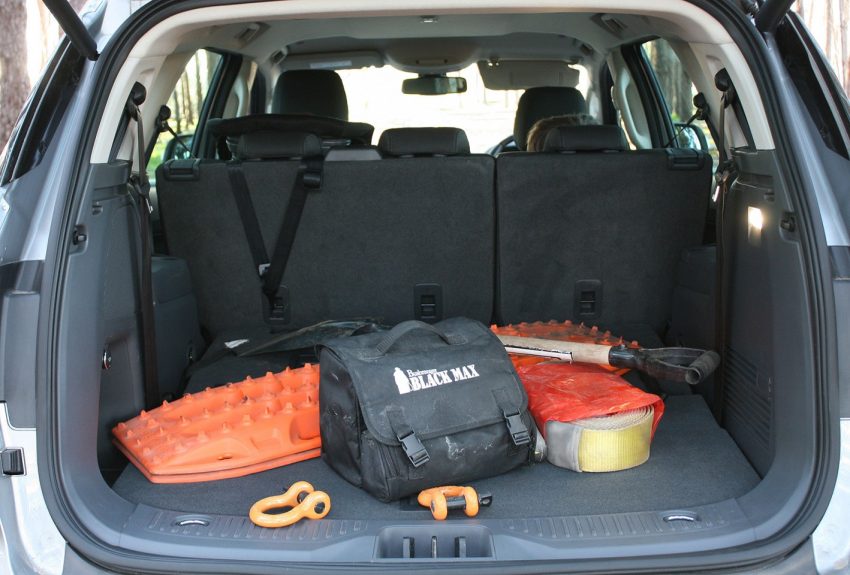 The cloth trim is easily cleaned and is trimmed very nicely. Sure, the Titanium has more goodies and leather, but if you're planning to use the Everest in the bush, it's the Trend's value for money that gets it over the line.
Rear passengers will enjoy plenty of headroom and legroom and because the middle seat isn't raised so far up to create outer bucket-style seats, three adults can fit easily.
The third row is a bit too cramped for adults (a very short trip would be possible) so teenagers and younger are probably the target demographic for these two pews. The added bonus, and an awesome selling point, is that all five seats in the last two rows have top-tether anchor points.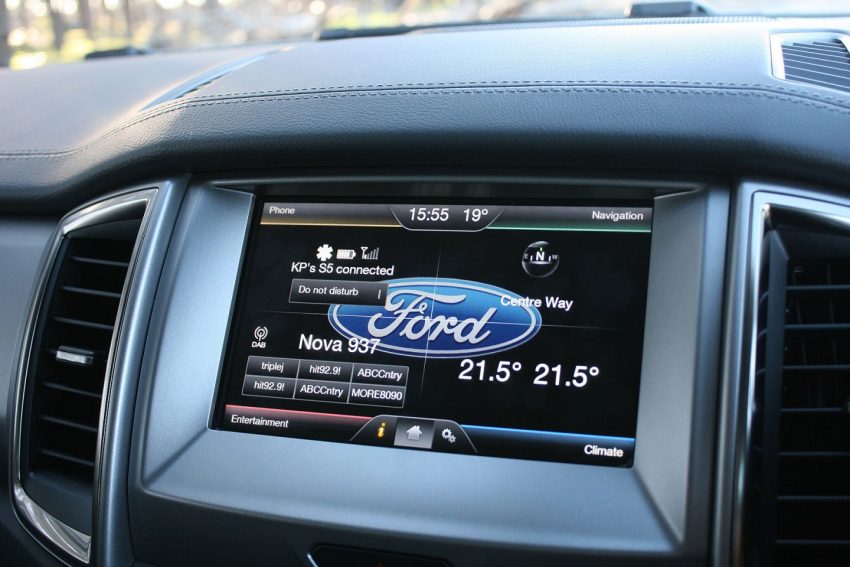 Given the back two seats are split fold, this makes the Everest very versatile when it comes to seating positions. Family car? That base is covered.
There's a good amount of space, too. Behind the third row, with the seats raised, there's 450 litres of space (measured to the roof), so there's room for a few shopping bags. Drop those last two seats and there's 1050 litres, while the second row folded liberates 2010 litres. Got some Ikea furniture to take home? The Everest will come in handy.
The tech is pretty cool, too. Ford calls the infotainment system SYNC, and once you've paired it to your smartphone it reads your messages to you, allows you to reply via voice activation and can understand real English. Speak an address in full, rather than having to spell out street names letter by letter.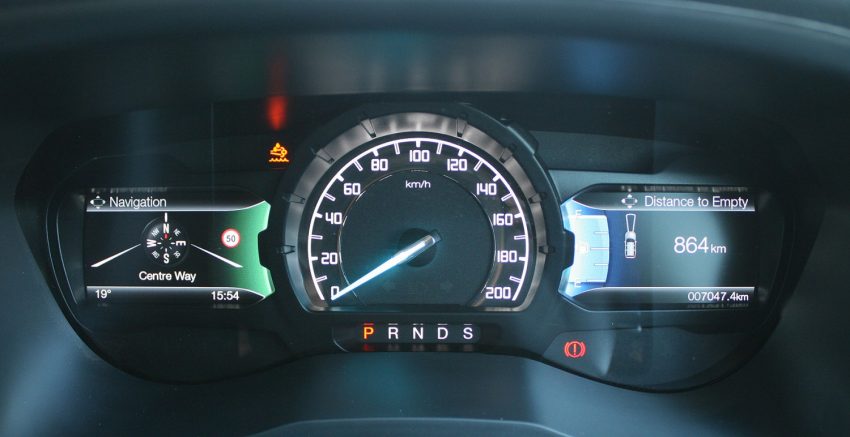 The Australian accent doesn't faze it, either. Dial numbers by saying the names in your phone, or by saying the phone number – it's nigh on impossible to catch the system out.
So how does it drive? Well, on the road it's a mixed bag. Unlike car-like soft-roaders, the Everest's tall-boy attitude and soft springs mean that there's a lot of lean in the corners.
Couple that with extremely light steering (which is electrically assisted, giving it hardly any feedback), and there's a bit of uncertainty when turning in. Thanks to its soft suspension the ride is excellent – it's a very comfortable machine to be driven in, just don't expect it to handle.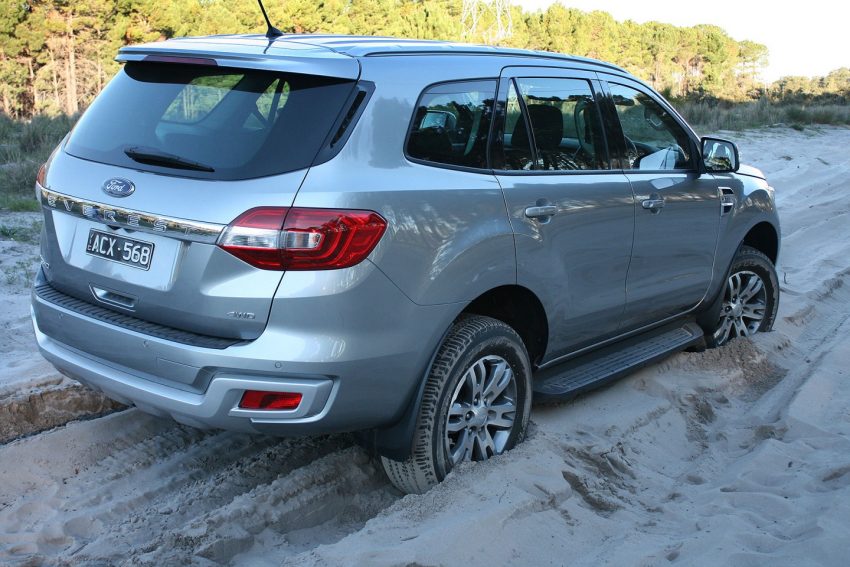 The flipside of this setup is that offroad the Everest is simply unbeatable. Thanks to those soft springs, the wheels refuse to lift off the deck, giving it excellent physical grip, which is far more important than braking wheels in the air to send torque artificially to wheels on the ground.
Its stance is naturally tall, with 225mm ground clearance. It won't ground itself over large rocks, while the 29.5 degree approach and 25 degree departure angles allow it to climb up and over obstacles without ripping the bumpers off. It also climbs into and out of ruts with ease.
And with those huge boots you'd imaging that deep, boggy sand shouldn't be a problem?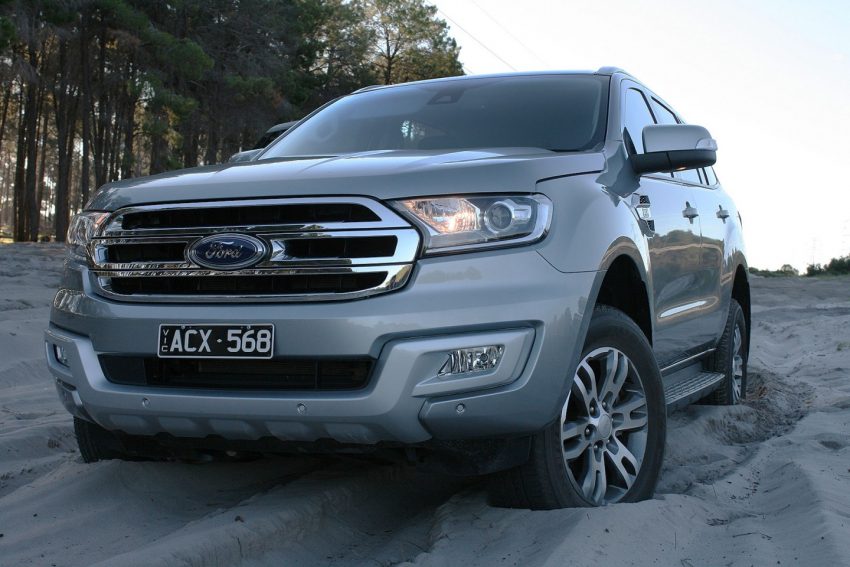 Initially, no. Have some speed up and the traction control off (which still works better than its stability control) and it will drive through most stuff. But as it starts to get more hungry, the Everest's weight works against it. No issues, simply lower the tyre pressures and you're away.
Rocks?
Well, that's where the Everest's little four-wheel-drive dial comes into its own. Spin it to rock crawl mode and it refuses to budge out of first gear, even when in Drive, and won't change up against the redline. All the while its shuffling torque, making sure grip is at a premium.
But even more impressive is how well it's been bolted together. Come off a rock and there's no bang, crunch or wobble. The suspension absorbs the hits, has brilliant body control and settles itself without fuss.
Going over whoops is the most revealing. You can increase speed to the point where the front end is slamming into the ground and rebounding aggressively, but on the inside, occupants will be largely unaware of the violence surrounding them. There's no point where it hits the bump stops, it's just progressive compression.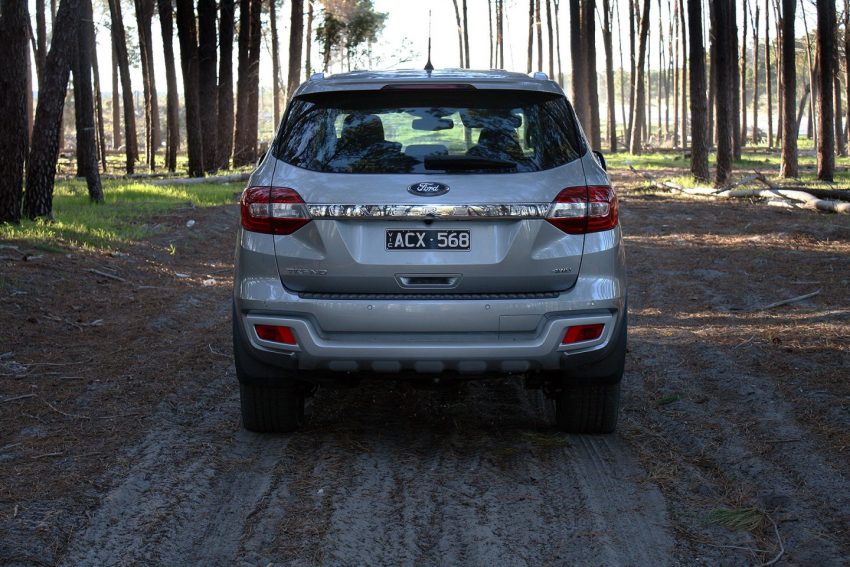 After our time off-road, we came to the conclusion that the Everest is virtually unmatched in this segment, and that's really where its appeal lies. If you're taking the family out into the sticks and want to get further away than most, then this is your car.
Its American-truck styling isn't for everyone, but those that understand what it's about will be getting a machine that can cover all bases and all ground.