We've been privileged to have a lot of interaction with the fine folk from Isuzu Utes Australia over recent years, and that has put us behind the wheel of their D-MAX and MU-X 4WD range, on a very regular basis. Our own David Wilson is the fella waving his arms around at most of the Isuzu I-Venture Club driver-training and multi-day off-road adventure trips. His daily driver is a D-MAX and his wife Rose drives an MU-X, both cars bought and paid for by David and Rose, just to be clear.
If there is a media outlet that knows the Isuzu product better than most, it's this one, and that makes today's Australian launch of the all-new D-MAX an extra-special day, and to be honest, a blessed relief! As much as we loved – and still do – the old D-MAX's ruggedness, relative simplicity and 'favourite sheep-dog' sense of dependability and affection, it was getting long in the tooth.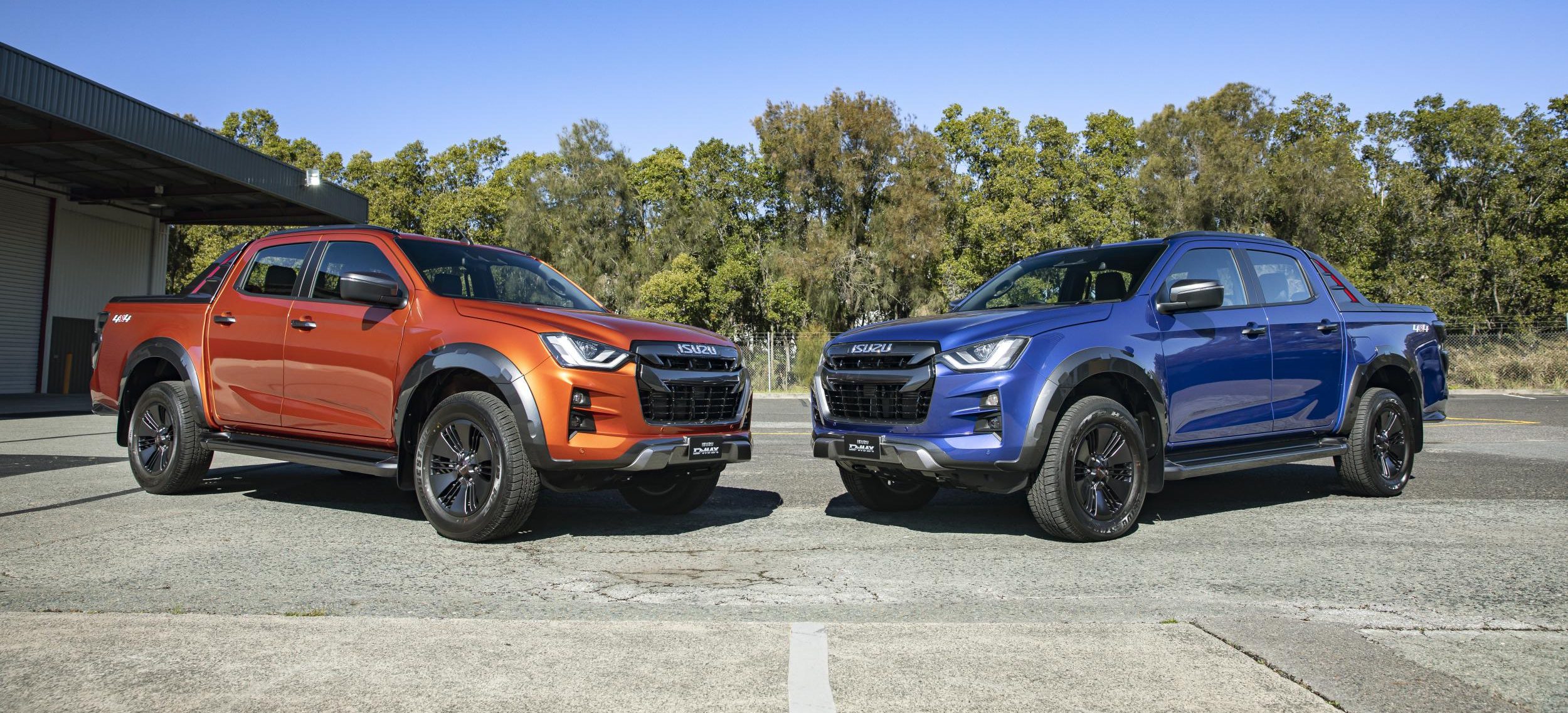 That all ends today, with the launch of an all-new – yes, it really is all-new – 2021 D-MAX ute range, and it's proof that Isuzu has been poring over the feedback received from current owners and the motoring media that have attended their I-Venture Club events, and answered their regular and quite detailed questionnaires.
In one evolutionary step, it appears that the 2021 D-MAX has stormed from near the rear of the 4WD ute field and is now on equal footing, or even leading the way, with its new suite of safety and infotainment systems and extensive drivetrain revisions.
Let's take a closer look.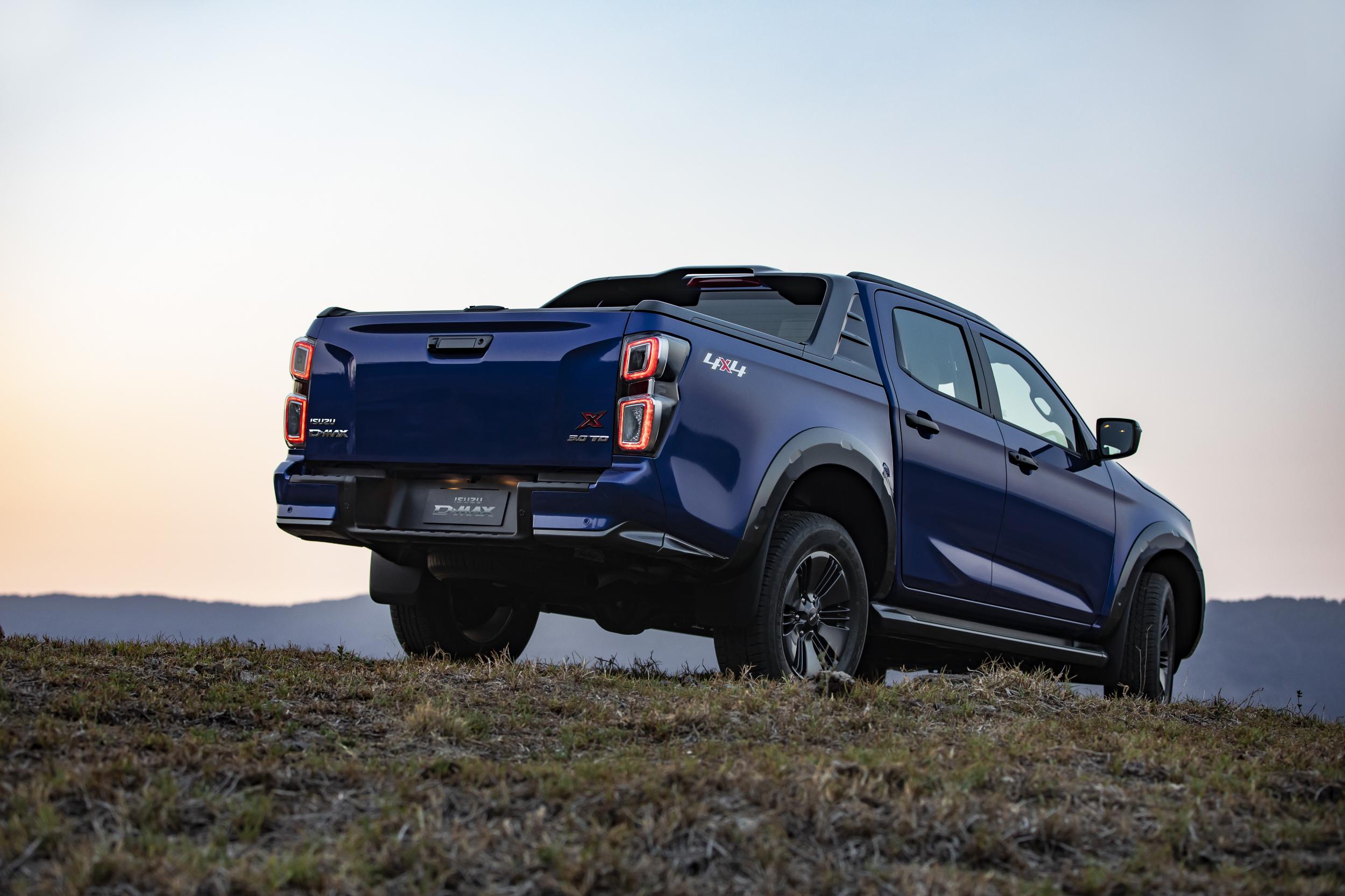 Variants and Pricing
The 2021 D-MAX is launching with 14 4WD variants on offer, including a new range-topping auto-only X-Terrain crew cab. The familiar SX, LS-M and LS-U variants remain, and they all include a full complement of driver and safety aids as part of Isuzu's new Intelligent Driver Assistance System (IDAS).
The heavily revised 4JJ3-TCX version of the previous gen's 4JJ1 3.0-litre turbo-diesel powers the range, with a choice of 6-speed manual or 6-speed automatic transmissions being available for all but the flagship X-Terrain and Space Cab in LS-U trim.
Pricing for the new range includes a drive-away deal for the X-Terrain ($58,990), with more drive-away deals to follow in due course. Isuzu's published recommended retail pricing in our opinion is best used as a guide. Talk to your dealer and keep an eye out for drive-away deals being offered online.
Pricing – excluding on-road costs
Single Cab Chassis SX manual – $40,200
Single Cab Chassis SX auto – $42,200
Space Cab Chassis SX manual – $43,700
Space Cab Chassis SX auto – $45,700
Crew Cab Chassis SX manual – $46,700
Crew Cab Chassis SX auto – $48,700
Crew Cab Ute SX manual – $47,900
Crew Cab Ute SX auto – $49,900
Crew Cab Ute LS-M manual – $51,000
Crew Cab Ute LS-M auto – $53,000
Space Cab Ute LS-U (auto only) – $53,900
Crew Cab Ute LS-U manual – $54,900
Crew Cab Ute LS-U auto – $56,900
Crew Cab Ute X-Terrain (auto only) – $62,900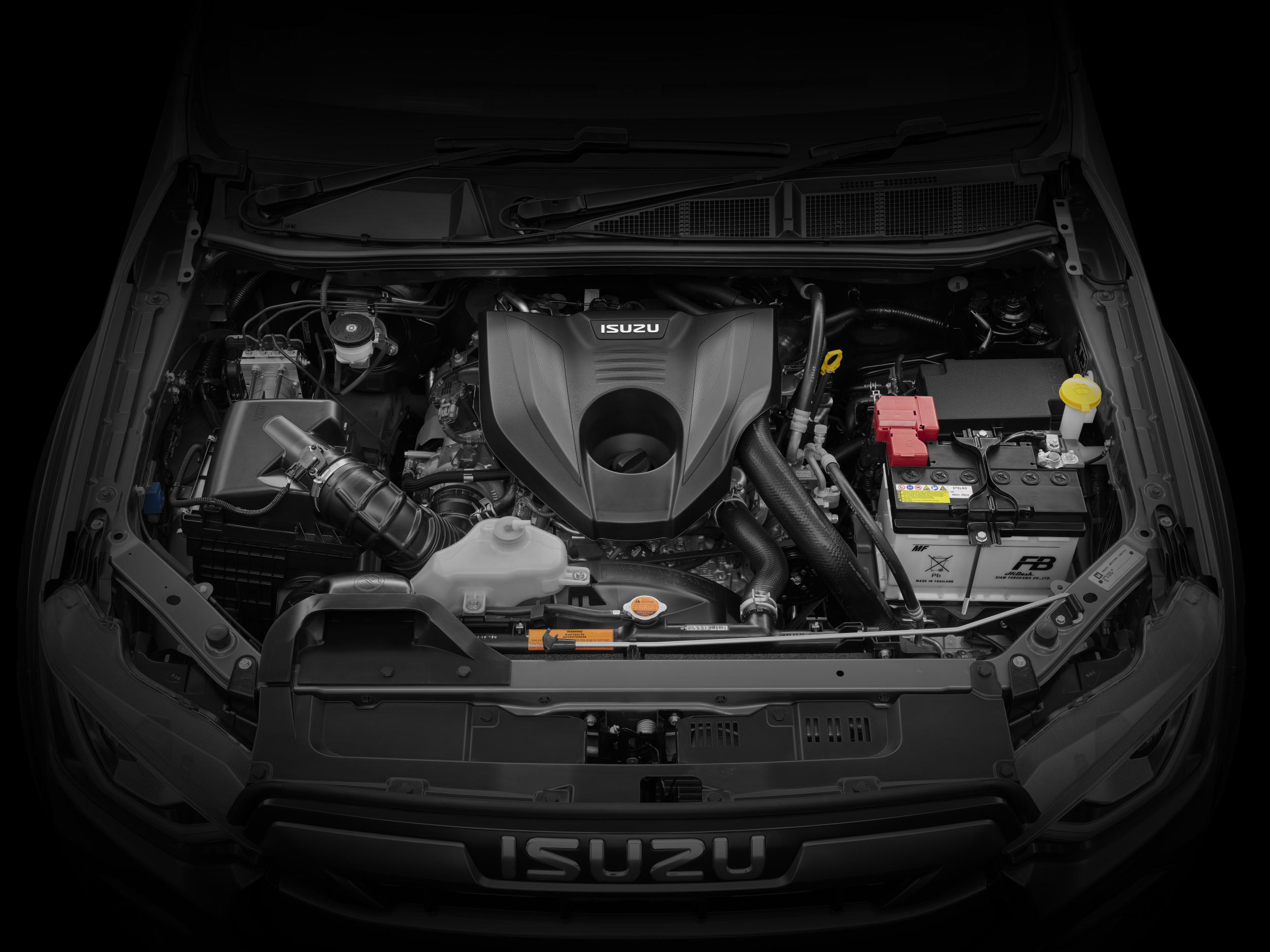 Drivetrain – Suspension – Brakes
If you've owned or driven the previous generation D-MAX, you'll know it was the one 4WD ute that was all about the engine. It was a relaxed yet willing performer that was unfathomably fuel-efficient and, it's fair to say, somewhat rowdy. Buyer's accepted the gruffness, safe in the knowledge, that the 4JJ1 3.0-litre turbo-diesel engine would probably outlast them.
Now it looks like we can have the best of all worlds. Isuzu has significantly revised the 4JJ1 and by significant, I mean block, heads, pistons and well, all of it. The evolution of the 4JJ1 has been dubbed the 4JJ3-TCX and it produces 140kW and 450Nm and it goes about doing so with significantly less clatter according to Isuzu.
Claimed fuel efficiency for the new D-MAX ranges between 7.7 L/100km and 8.0 L/100km, which is an increase over the previous gen's figures. That can be put down to an increase in weight across the board, a by-product of increased features and specifications.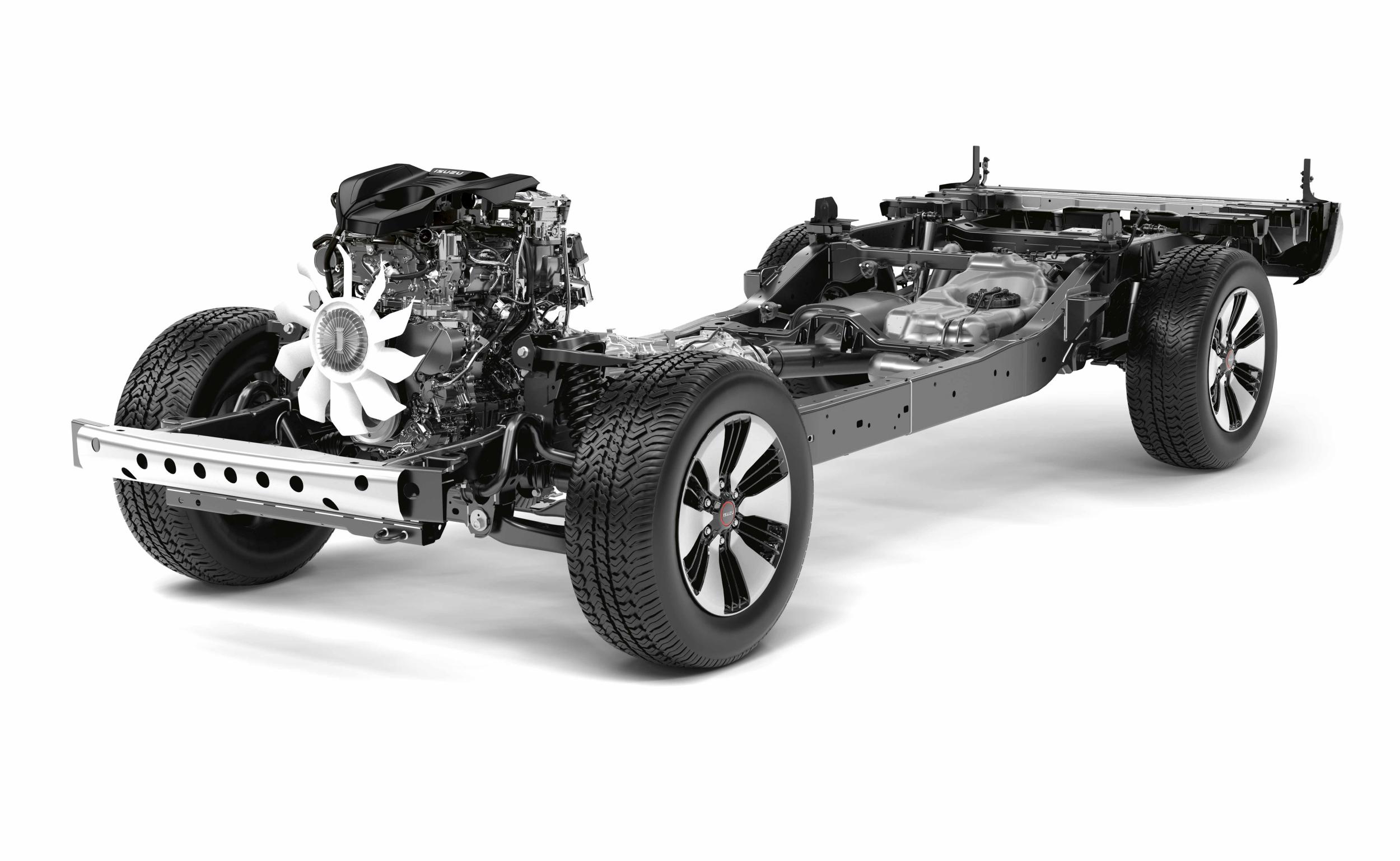 Both a 6-speed manual and 6-speed automatic are available with most 4WD variants. The auto is a reworked version of the previous gen's Aisin box, with revised internals and shift logic, that provides faster gear changes, less hunting between gears and improved smarts when ascending hills.
The four-wheel-drive system remains a part-time arrangement (the addition of AWD would have been a welcome upgrade) with 2H or rear-wheel-drive used on hard surfaces and 4WD high-range (4H) and 4WD low-range (4L) available for off-road use.
For the first time ever, and I'm going to guess because both current owners and the motoring media have been screaming for it, the D-MAX features a rear cross-axle differential lock. It's an electromagnetic unit that can be engaged in low range only and switches off automatically if the vehicle exceeds 30 km/h.
Isuzu has stuck with it's effective three-leaf leaf-sprung live-axle rear end, although the spring design and the materials used have been reworked for improved durability and performance. Yes, we've been led to believe that will include improved flexibility and thus traction in off-road situations.
The front suspension has been thoroughly revised but remains a double-wishbone arrangement and the front brake discs have been increased in size to 320mm, making them the largest currently available in the one-tonne ute world.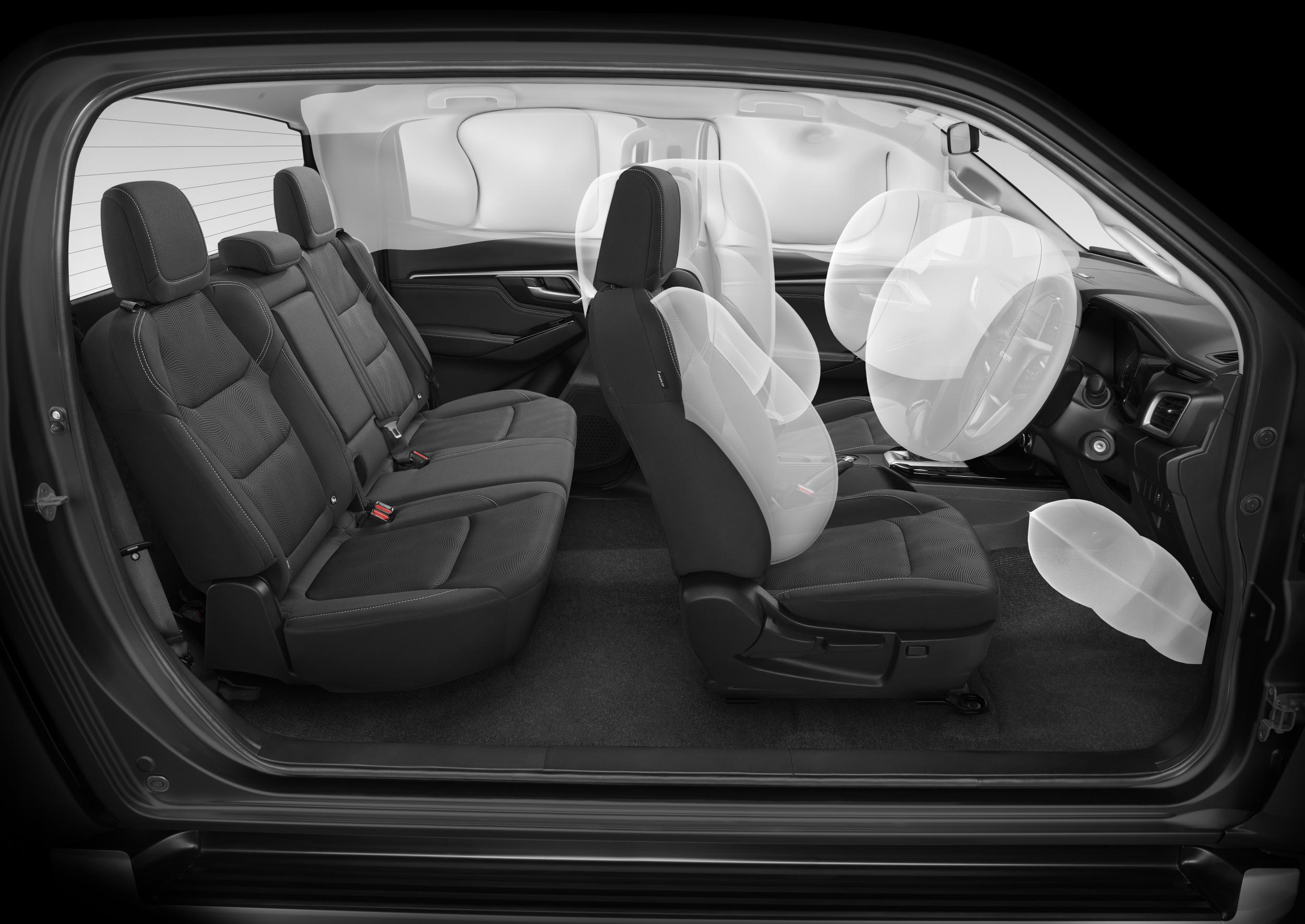 Safety and Features
COVID-19 has seen ANCAP crash testing of the 2021 D-MAX delayed, however, the process is underway and the results are expected to be published soon. Isuzu set out to build a 5-Star safety rated vehicle, and I'm going to guess that that is exactly what will have been achieved.
As mentioned, every variant in the 2021 D-MAX range features Isuzu's new IDAS system, which includes Autonomous Emergency Braking (AEB), Turn Assist with AEB, Forward Collision Warning (FCW), Adaptive Cruise Control (auto trans only), Lane Keep Assist (LKA) (auto trans only), Blind Spot Monitor (BSM), Traffic Sign Recognition, Lane-Departure Warning (LDW), Rear Cross-Traffic Alert (RCTA), Automatic High-Beam and Automatic Windshield Wipers.
Crew cab utes feature 8 airbags as standard, one of which is a trail-blazing centre airbag that deploys during side impacts to keep the vehicle's front seat occupants separated.
D-Max SX standard features:
17-inch steel wheels
Auto High Beam
Auto Windshield Wipers
Autonomous Emergency Braking (AEB)
Blind-Spot Monitoring (BSM)
Driver Attention Monitoring
Forward Collision Warning (FCW)
Lane-Departure Warning (LDW)
Lane-Keep Assist (LCA) (auto trans only)
Misacceleration Mitigation
Reversing camera
Traffic Sign Recognition
Turn Assist with AEB
4.2-inch trip computer display
7.0-inch touchscreen infotainment system with wireless Apple CarPlay and wired Android Auto
Base cloth trim
Manual air-conditioning
D-Max LS-M adds:
17-inch alloy wheels
Bi-LED headlights
Body-coloured mirrors
Fold-down central armrest
High-grade cloth trim
LED daytime running lights
Rear USB connector
Seatback pockets
Six-speaker audio system
D-Max LS-U adds:
18-inch alloy wheels
9.0-inch infotainment touchscreen with wireless Apple CarPlay, wired Android Auto, factory satellite navigation
Carpet flooring
Leather-trimmed gear knob
LED rear lights
Powered lumbar support for driver's seat
Rear parking sensors
Side steps
Soft-touch (padded) central armrest lid
Soft-touch door trim
Vanity mirrors for driver and passenger
D-Max X-Terrain adds:
18-inch alloy wheels
Eight-speaker sound system
Front parking sensors
Keyless entry and start
Leather-accented seats
Powered driver's seat
Remote engine start
X-Terrain exterior trim
All variants of the 2021 D-MAX range are covered by a six-year warranty and a seven-year roadside assistance package. Servicing is required every 15,000km or 12 months, whichever comes first.
The 2021 D-MAX range goes on-sale across Australia on the 1st of September this year.
In the meantime, you can take a virtual test drive below, check the D-MAX's brochure here, and the full specifications here.