Will this be the world's best new 4X4?
I expect so, and that's exactly what INEOS is setting out to achieve. If you could imagine the ultimate 4X4, it would have a wheel in each corner for optimum approach and departure angles, solid axles for articulation and durability, lots of lockers, really low low-range gearing, a bullet-proof drivetrain, baked-in reliability and it would be simple to service. Computers would be kept to a minimum, and the whole thing would be engineered to survive a war zone.
Welcome to the INEOS Grenadier.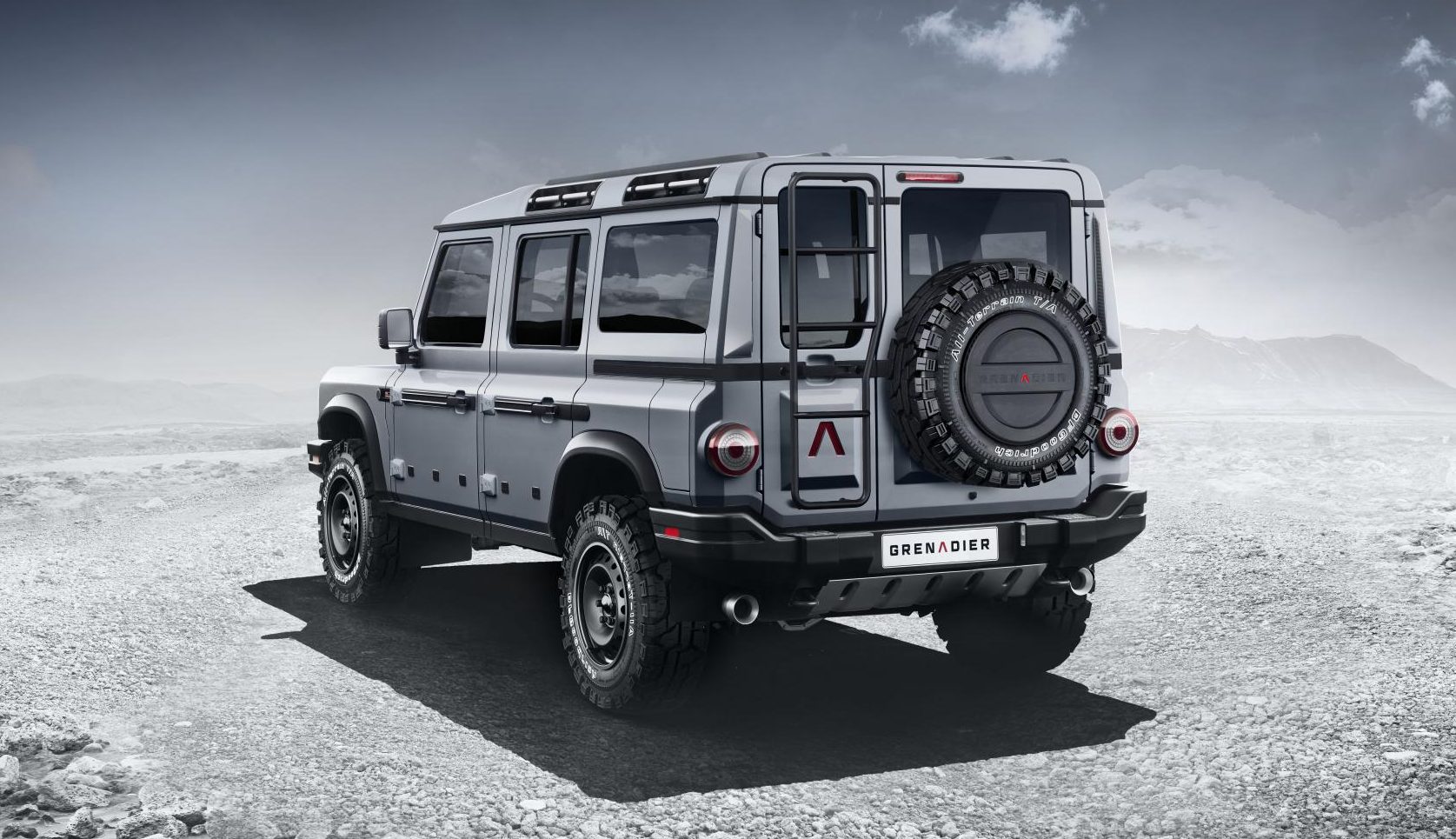 I feel confident stating that the Grenadier is going to fundamentally change the 4X4 landscape in Australia and around the world. It's being engineered from the ground up, to be an uncompromising off-roader, that offers reliability, serviceability and durability, like nothing before it. It's going to boggle the minds of fleet operators like mining companies, small business owners, remote tourers, off-roaders, grey-nomads, rugged lifestyle influencers and 4X4 enthusiasts alike, by being the ultimate 'fit for purpose' 4X4. I'm getting a little (sadly) stiffy right now just thinking about it.
In this century, seriously taking on the establishment or destroying it, requires billions of dollars and ridiculous levels of passion. Tesla is an example of how a billionaire can show up long-established vehicle manufacturers, by starting with a clean sheet and building exactly what they want to. Big bucks and big imaginations equal manufacturing plants and state of the art automobiles, that show us the future before it officially arrives.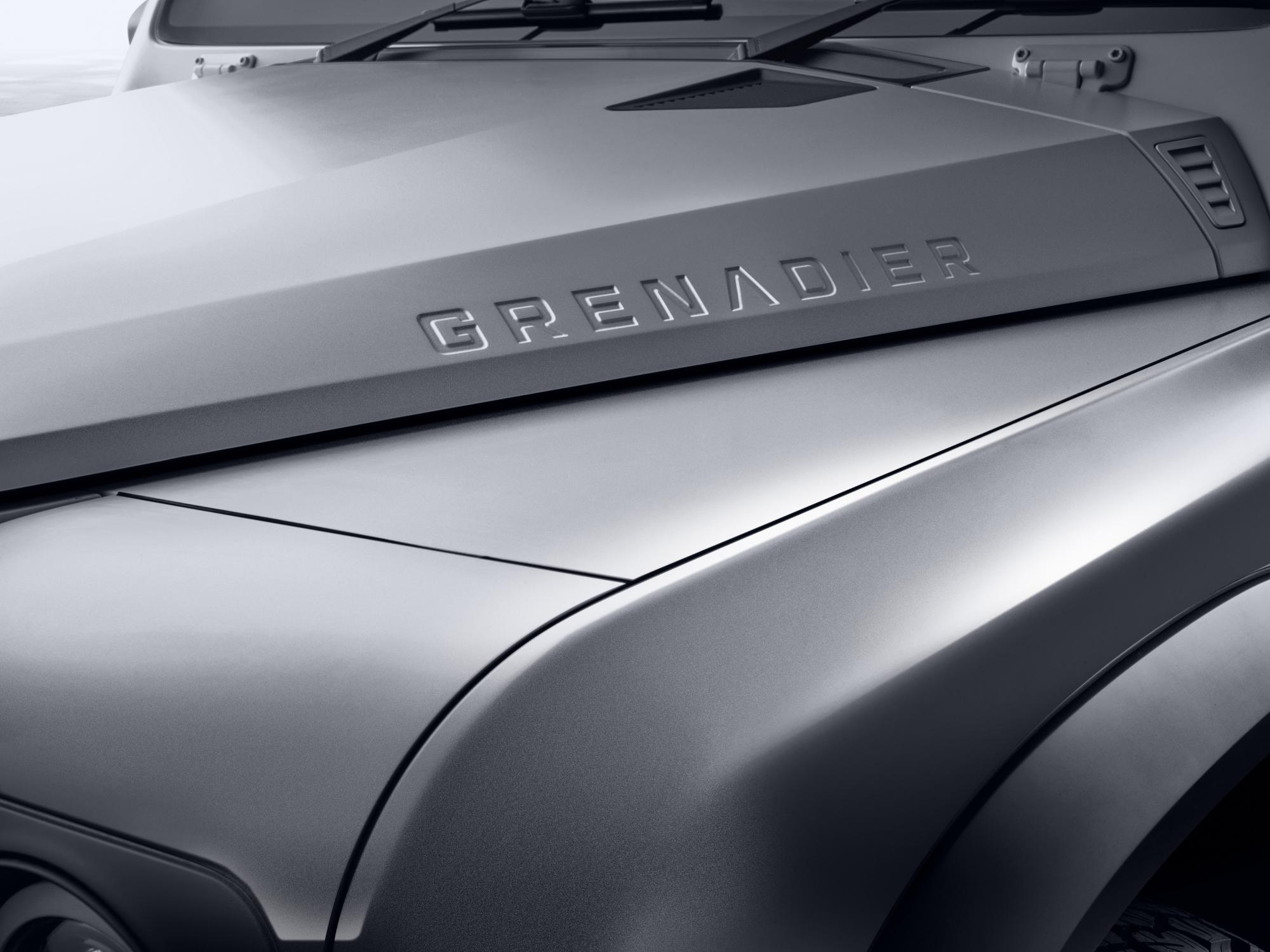 Jim Ratcliffe, INEOS Chairman, is just such a billionaire. In 2018 he was named the richest person in the UK, and I'm guessing he's worth even more now. He's also an avid adventurer who lamented the demise of the original Land Rover Defender and the move towards more homogenised SUVs so much; he decided to build his own uncompromising, utilitarian 4X4.
The opportunity was identified over a pint at the Grenadier pub in London – hence the title – a handful of short years ago. Following a successful feasibility study, a team was assembled to get the project underway. That team has just signed off on the styling of this unique vehicle, that looks hauntingly familiar, yeah? Yes, Jim's passion for the original Defender, not the new, overly complicated, ho-hum looking one, but the real one, shines through. A lot.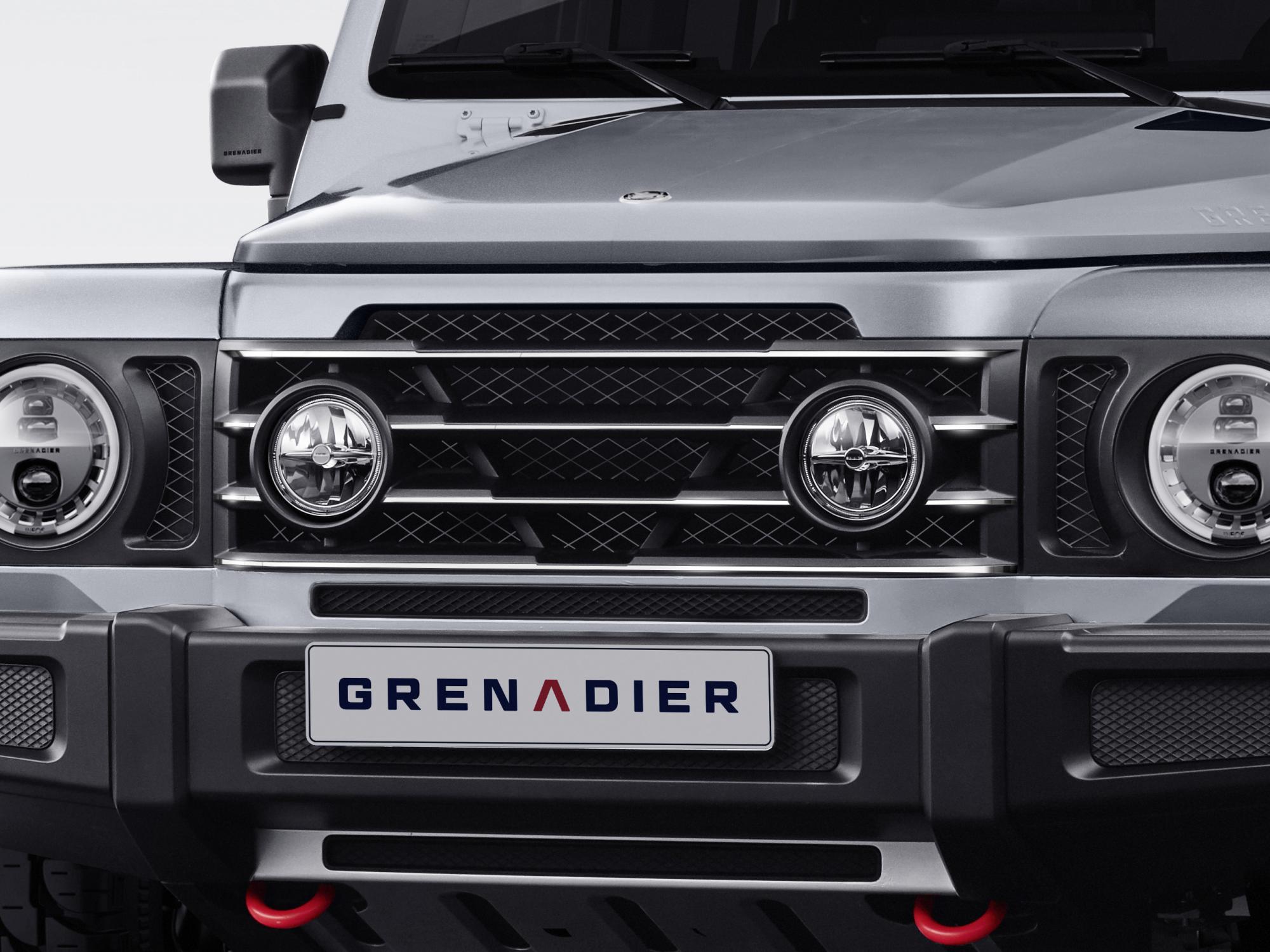 If you know the old Defender as I do, then you can see it in most panels and every angle of this – I think – wonderful looking 4X4. The Grenadier is what every Land Rover Defender enthusiast was praying the new Defender would look like, and then some. Just watch the Land Rover Facebook pages go nuts when these images go live today.
Regardless of what I see when I look at the Grenadier, INEOS isn't expecting any design IP issues with Land Rover. As they explain it, when you set out to build the ultimate off-roader, you end up with a wheel in each corner and a boxy design, and it's likely to look similar to other serious off-road vehicles, like Jeeps, old Land Cruisers and the Defender. I'd still be willing to bet that Jim has a team of lawyers prepped and ready to return fire.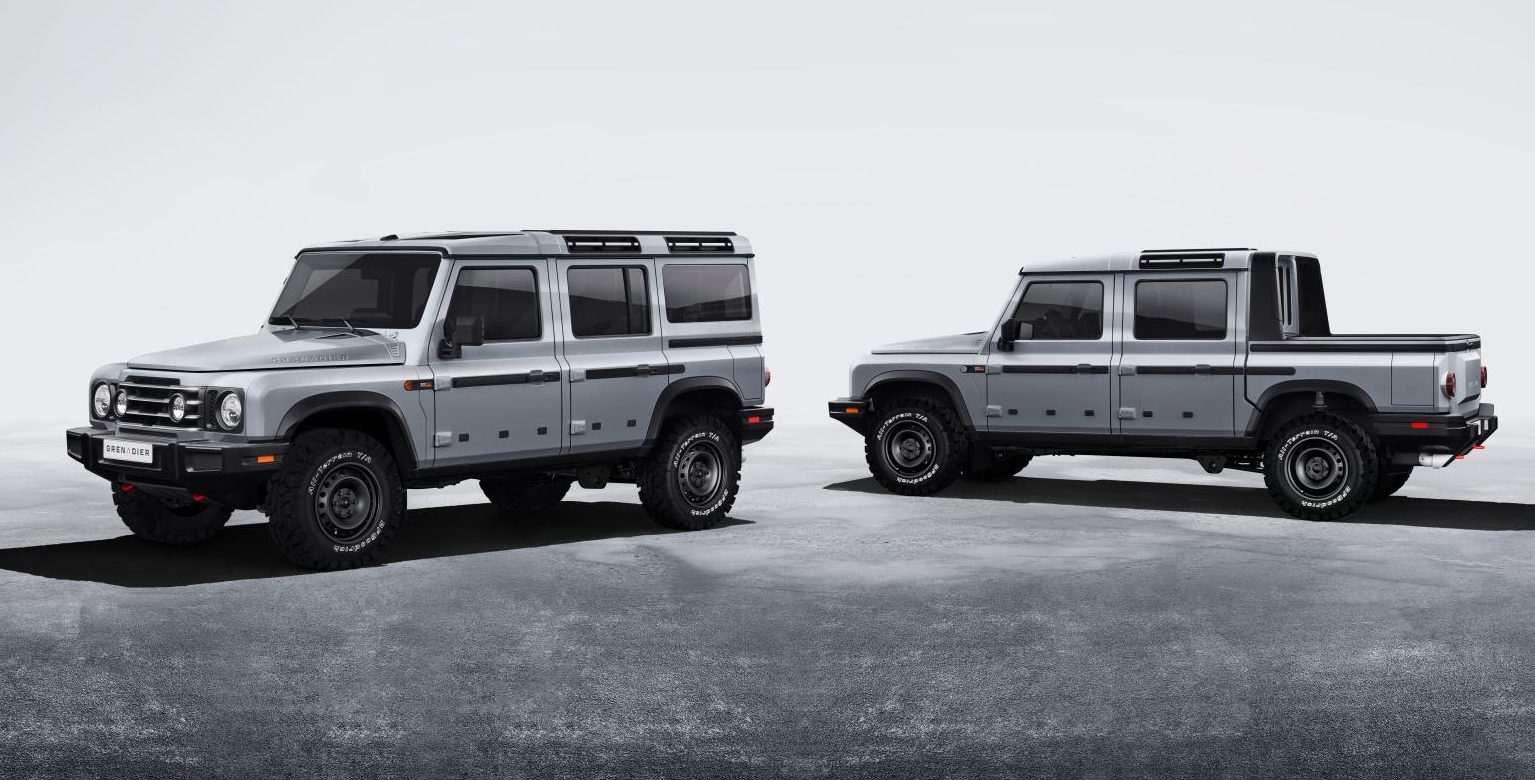 With the styling now revealed to the world, INEOS will undertake a 1.8 million kilometres on-road and off-road 'testing in plain sight' program. Hot weather testing will be carried out in South Africa and Spain and if COVID-19 restrictions allow, possibly even Australia.
While the engineering and design of the Grenadier is a collaborative effort that includes partners such as BMW (engines), ZF (gearbox), Carraro (axles) and Magna (engineering development), it will be manufactured in Wales at a purpose-built assembly plant, that is currently under construction.
A few days prior to the styling being revealed, I had the opportunity to join an online press briefing, and can confirm the following:
Engineering and design priorities for the Grenadier;
Off-road ability is the primary focus.
Durability – must be hard-wearing, reliable and serviceable.
Design – it must be fit for purpose but also look right.
Confirmed Grenadier features;
Petrol and diesel BMW engines tuned for low-rev torque production.
EV option in the future.
Steel structure with alloy hanging panels.
Auto only, with transmission supplied by ZF.
All-Wheel-Drive capability for use on hard surfaces.
Four Wheel Drive capability via a locking centre differential.
Manually operated transfer box designed and built to INEOS requirements.
Front and rear cross-axle differentials.
Axle half-shafts built by Carraro to INEOS specifications (no off-the-rack options were considered good enough).
Traction control will feature but take a back seat to analogue traction aids like lockers.
Wheel at each corner design to maximise approach and departure angles.
Ladder chassis
Beam (solid) axles for durability and to maximise articulation.
Comfortable and modern interior with the latest infotainment technology.
Interior will be able to be hosed out.
1000kg payload
3500kg towing capacity
A Euro-pallet will fit in the back of the wagon.
Ease of servicing and repair.
Extremely high-quality design and construction.
Reliability will be paramount, with a focus on analogue controls (manual transfer lever) and tractions aids (cross-axle diff locks) rather than electronic.
Wagon and utility body styles confirmed.
I bet you just read the above and thought f**k yeah and then immediately thought, how much will it cost when it lands in Australia? According to INEOS, the Grenadier will be priced around 70 Series Cruiser money, while in theory, and no-doubt practice, being many times more useful both on and off-road. In the coming years, your money will be able to buy an overpriced, arthritic underachiever or a Grenadier? Tough choices are on the way for some of the rusted-on folk in Toyota town.
In an interesting coincidence, just yesterday, Land Rover announced the introduction of its new commercial Defender 90 and 110 models, that will restore the 'Hard Top' name to the new Defender range. The Defender Hard Tops were, back in the good ol' days, two-door stripped out versions – a few bits of trim interior trim were left out – of the 110 and 90, but the new Defender's mind-numbing complexity and cost ensure it has little in common with the original.
I wonder if right about now, there isn't some folk at Land Rover wondering what might have been if they'd ditched the fancy pants designer and built a Defender that can do useful and practical stuff?
INEOS, on the other hand, doesn't muck around and the word is we'll see the Grenadier in Australia in 2021/22. Stay tuned because from here, the Grenadier story is going to grow wings.