Nissan might have retired it's venerable GU Patrol, but that hasn't stopped ARB from adding to the broad range of aftermarket accessories available for what has been one of Australia's favourite 4X4s.
GU owners are now able to boost their Patrol's fuel carrying capacity by fitting one of ARB's new Frontier long range fuel tanks.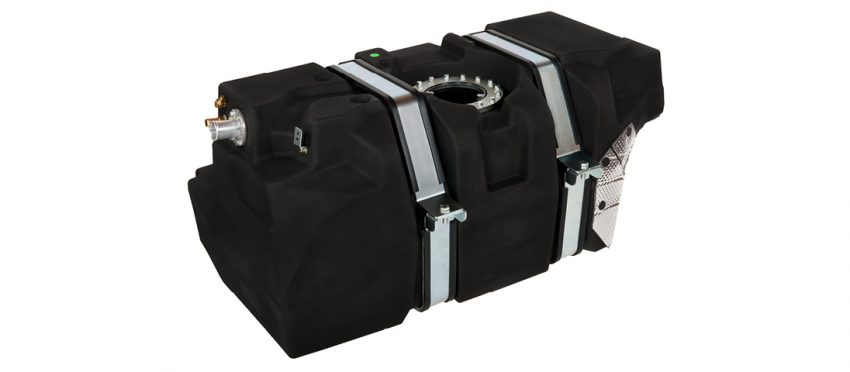 Designed to replace the Patrol's factory main tank, the Frontier is made from impact resistant crosslink polymer and will carry 145 litres of fuel. That's 55 litres more than the factory main tank and when combined with the sub-tank provides for 175 litres of fuel storage.
The GU Patrol Frontier fuel tank is the first ARB Frontier tank to be equipped with ARB's engineered fuel collector. This fuel collector acts as a 1.8 litre fuel bowl and provides a consistent fuel supply while driving through rough terrain including extreme vehicle angles, low fuel situations and high 'fuel slosh' conditions, that may otherwise starve the vehicle of fuel.
Another design feature built into the fuel collector is a spring loaded mounting system. This feature ensures the fuel collector maintains contact with the bottom of the tank while being able to automatically adjust as the tank adapts to terrain conditions.
The ARB Frontier long range fuel tank will be available to suit both Nissan GU Patrol 3.0 and 4.2 litre diesel vehicles, and will be available at your local ARB dealer towards the end of September.
Key Features of a Crosslinking Polymer Frontier Long Range Tank:
Made from durable and impact resistant crosslink polymer material
ARB engineered fuel collector
Allows for full compatibility with the ARB and Kaymar rear bars
One-piece body construction.
Negligible impact on vehicle ground clearance
Designed to take up voids under the vehicle
Easy and fast installation
No rusting or corrosion of the tank body
Allows for flexing of the vehicles chassis
Individually pressure tested
Supplied with ARB strap mounting kit
Made in Australia
[envira-gallery id="7838″]