ARB has confirmed that their Summit bull bar is now available for the MY16 GX and GXL LandCruiser.
The 200 Series Cruiser was the recipient of a facelift in 2015, which involved changes to the headlight, bonnet, guards and bumper design. That in-turn meant ARB needed to revisit their Summit bull bar design to ensure it fitted correctly.
ARB's Summit bull bar features twin aerial mounting tabs, durable urethane buffers, driving light mounts, Hi-Lift jack points and 62.6mm press formed cover straps.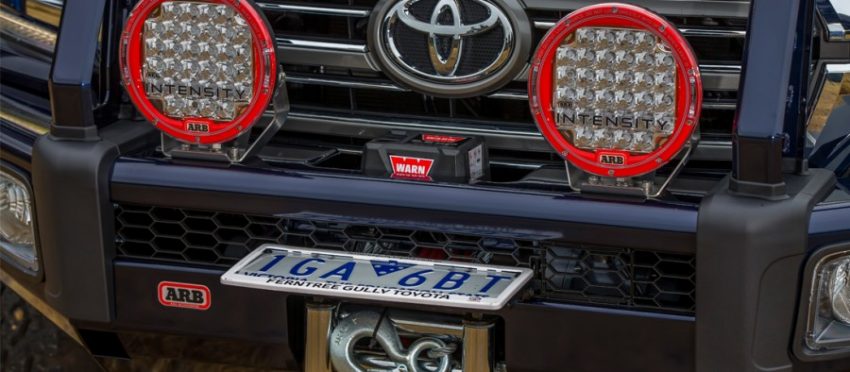 The press formed centre pan features a smooth continuous edge radius that complements modern vehicle design and provides greater strength, while a 4mm pressed aluminium cover panel is recessed into the bar for an integrated appearance (when a winch is not fitted).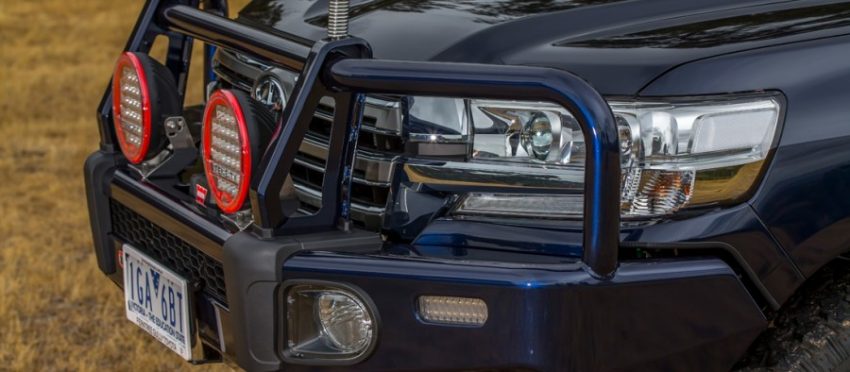 The ARB Summit bull is finished in satin black powder coat with optional colour coding available.
ARB has indicated that bars for other MY16 200 Series variants are currently under development and will be released in due course.