Now I probably don't need to tell you that around 40 percent of Aussies these days are packing a bit too much lard and that includes me, a consequence of time spent looking at the box or the computer and not enough time chasing down a Rosenberg Goanna in the scrub.
That lard can become a problem come sleepy-head time if you don't fancy parking your ARB Skydome swag directly on the ground, because as we all know there's bound to be a rock sticking up into your ribs.
The answer, of course, is to get off the ground and elevated away from the creepy-crawlies and a stretcher bed makes the perfect platform.
The problem with your typical stretcher bed is that they are designed more for the slender frame of a Kenyan long-distance runner than a typical Aussie plodder.
Made from either spring-steel rod or aluminium tube or extrusion, your average stretcher will likely have you reaching for the Quells as your bed oscillates with your every waking and turning moment, and you won't be getting any quality sleep whilst you wonder whether it's going to stay together.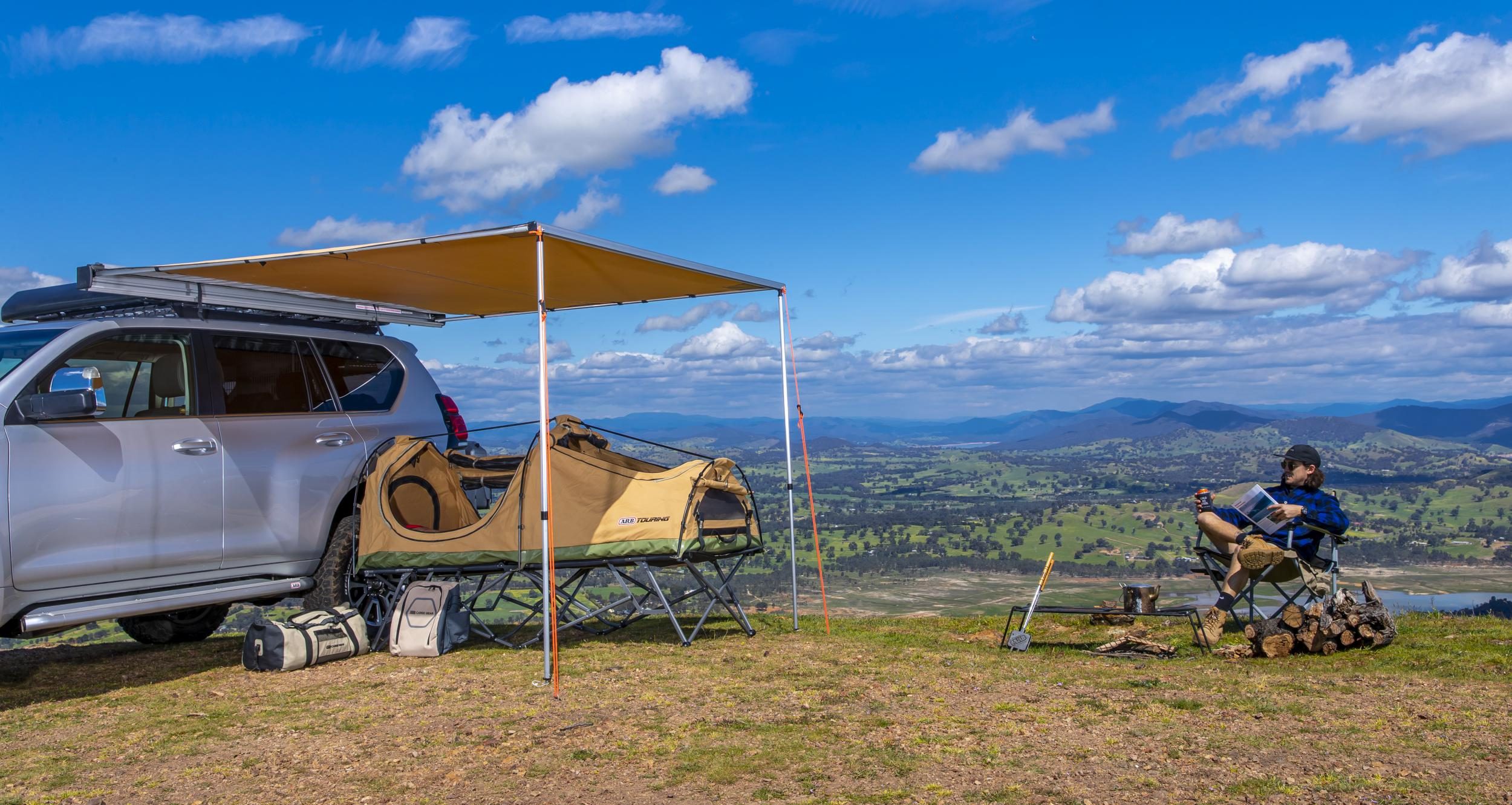 If you've ever fallen out of one of these things you'll know what I'm talking about. My crash to earth came as a leg collapsed under my modest 90kgs, the aluminium square tube (of another brand of stretcher) fatigued at the cross-leg point and wham, I hit the deck!
That will never happen with an ARB stretcher because ARB's stuff is always over-engineered to buggery. That my friend is a sign of quality.
You might be thinking, what is the purpose of all that framing underneath and I can tell you the answer is bracing, not as in cold, although an ARB stretcher no doubt will be used out camping on plenty of dark and stormy nights, rather bracing to make it rigid. If you want a perfect no-Quells-nights-sleep you've found your resting place. It might look complicated but it folds-up in a jiff.
Able to support a mighty 150kgs in a single bound the ARB stretcher will have you up, up and away from the bugs, off the rocks and insulated from the cold via the rip-stop canvas bed base that's doubly stitched and reinforced so it'll never unravel. It even comes with a boot bag to put your RMs in so there'll be no surprises in the morning.
The ARB stretcher retails for $145 (east-coast metro) and you'll find it at your local ARB store and they're everywhere. Arrives in March!
Visit https://www.arb.com.au/