When it comes to tyres, it's very much a case of 'horses for courses' and picking the right tyre type for the job. If you're touring the Outback then an All Terrain (AT) with a decent load rating (up near 120 or more) is the go, as it'll wear well and provide you with all the grip you need in those conditions, including decent on-road manners. But if your poison is mud, then the buck stops with a decent quality Mud Terrain (MT) tyre or 'muddy' as the lads about town call them.
Unlike the AT which is your cheerful allrounder, the MT is a tyre that is focused on doing one thing very well, and that is serving up plenty of grip in wet, slippery and muddy, off-road conditions. It does of course, still need to get you home, and even handle the daily commute for some people, and this is where Bridgestone does its best work.
Bridgestone has a reputation among my off-roading circle of friends as being one tyre brand that delivers both on and off-road. Some brands of MT tyres will have you skating through round-a-bouts and sliding past your girlfriend's place with all four wheels locked up, but it doesn't have to be that way. A good MT will offer up plenty of on-road grip – even if the heavens have opened – steer, handle and brake well, and that's just what Bridgestone has achieved with their new M/T 674.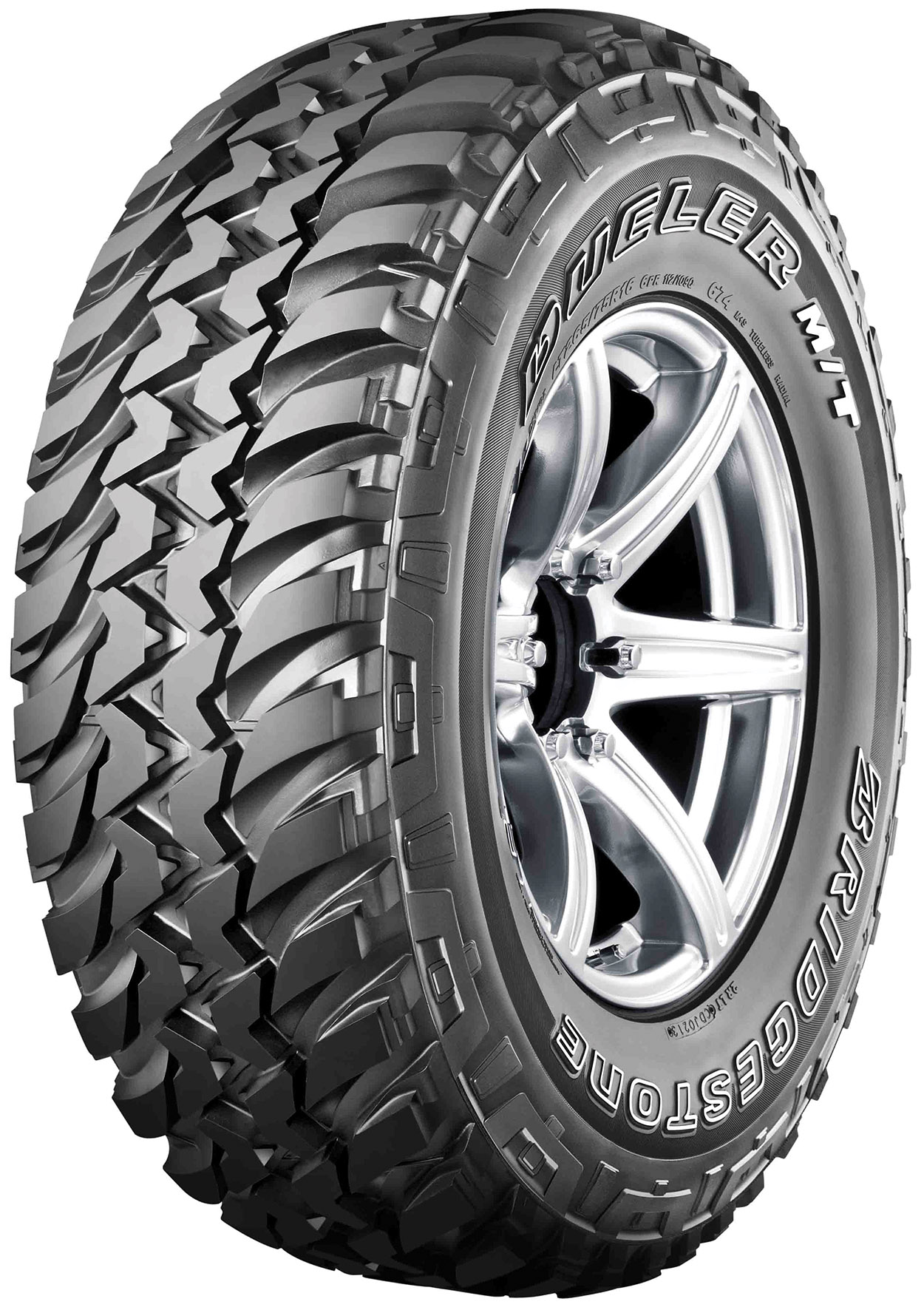 The new 674 has been designed to offer maximum grip and traction in serious mud, excellent braking performance and improved durability and wear resistance. This combination of attributes is in part thanks to the 674's tread grooves, shoulder lugs and buttress designs featuring Bridgestone's 3D technology. The result is a tread pattern that cuts through mud and importantly self-cleans so that the treads don't clog and traction can be maintained. The tread design and 3D technology are said to reduce centre wear of the tread considerably.
The other part of the 674's 'recipe' that is worth a mention is what Bridgestone refer to as the 'advanced tread compound', which you might think doesn't mean a whole lot, but getting the tread compound right, is something that Bridgestone has a reputation for. The tread compound plays a big role in how a tyre grips, and wears. In the new 674's case, that advanced tread compound plays a big role in improving cut and chip resistance.
If you're looking for some new muddies, then click here and get yourself over to Bridgestone's website. You can even book yourself in online to have your new 674s fitted!