I've been involved with Tritons since I first bought an ML Triton back in 2007. They're good rigs, arguably let down a little by Mitsubishi penny pinching, but in my experience, and the experience of many owners, they've always punched above their weight off-road, much to the chagrin of some of the big-lift Patrol crew.
Getting a Triton to work on the tougher tracks, as with any 4X4, requires raising the suspension so you can fit larger tyres and get a bit more air beneath that rear diff-pumpkin, which is a big one in the Triton. Raising the front end of an IFS vehicle has its challenges, and the limit, both legally and physically with the old ML was around a 50mm lift.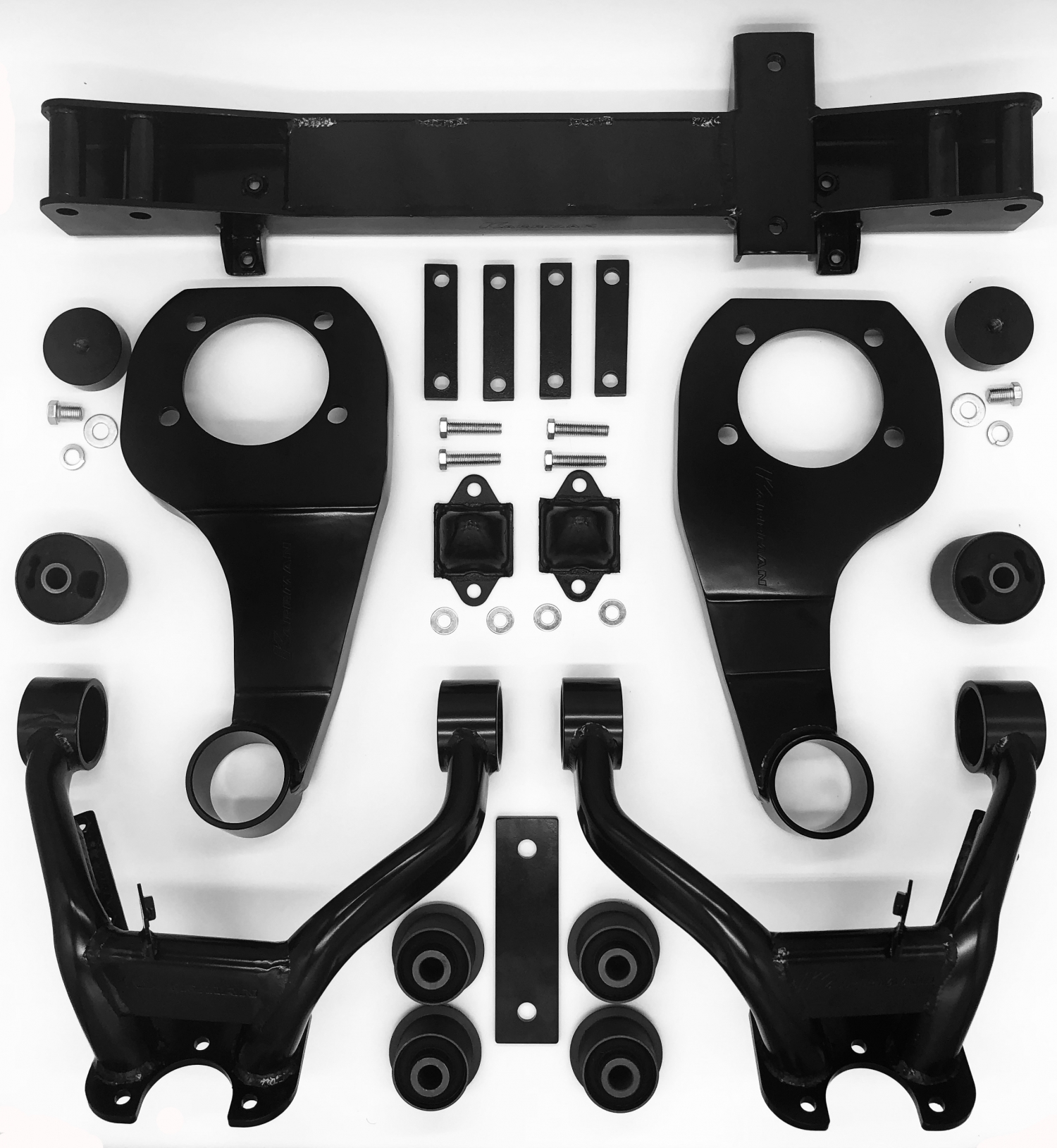 The current model MQ will only deal with a 30mm lift, and that's pushing the friendship somewhat. Taking it higher will have the upper control arms (UCAs) sitting on their bump stops, and that means chronic bump-steer and compromised driveability. It's also a pretty stupid state of affairs to put your Triton through. Then there's the safety aspect and of course, when off-road, the front CVs to consider, which cop a pounding as they are no longer working at the angle they are designed to.
We're days away from starting our Project MQ Triton build, and the very first thing we are fitting is a Karrman diff drop and UCA kit. We are only raising the front 30mm but we want this MQ to drive nicely and be as gentle on the CVs as possible. It's going to be crossing the Simpson and visiting the Snowies later this year, and I'm buggered if I want to be dealing with a rough riding, bump steering pile of garbage on those trips!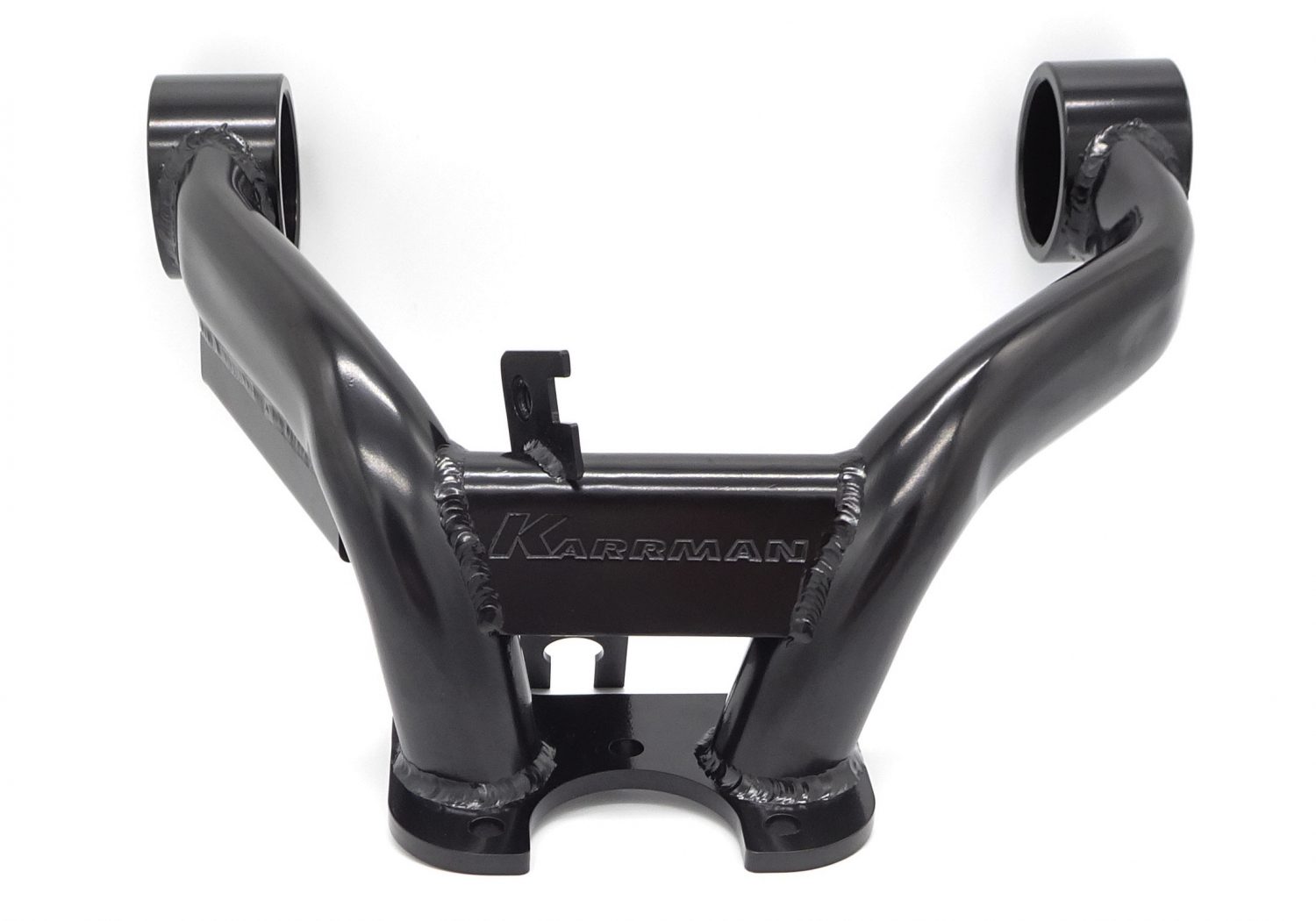 The Karrman kit is designed to work with up to a 3-inch lift and provide an additional – and this is awesome – 85mm of down travel. Down travel is what you lose when you lift an IFS vehicle, and this kit adds it back into the equation in a big dollop!
The other great thing about the Karrman kit is that is has been designed by Nick Kotter and he's a little bit fanatical in how he's gone about it. This is not a cheap and dangerous Thai kit, it's been fully engineered by Nick and is manufactured to his standards and that means it is VSB14 and NCOP compliant and FEA (Finite Element Analysis) tested to four times the strength of the original factory parts it replaces!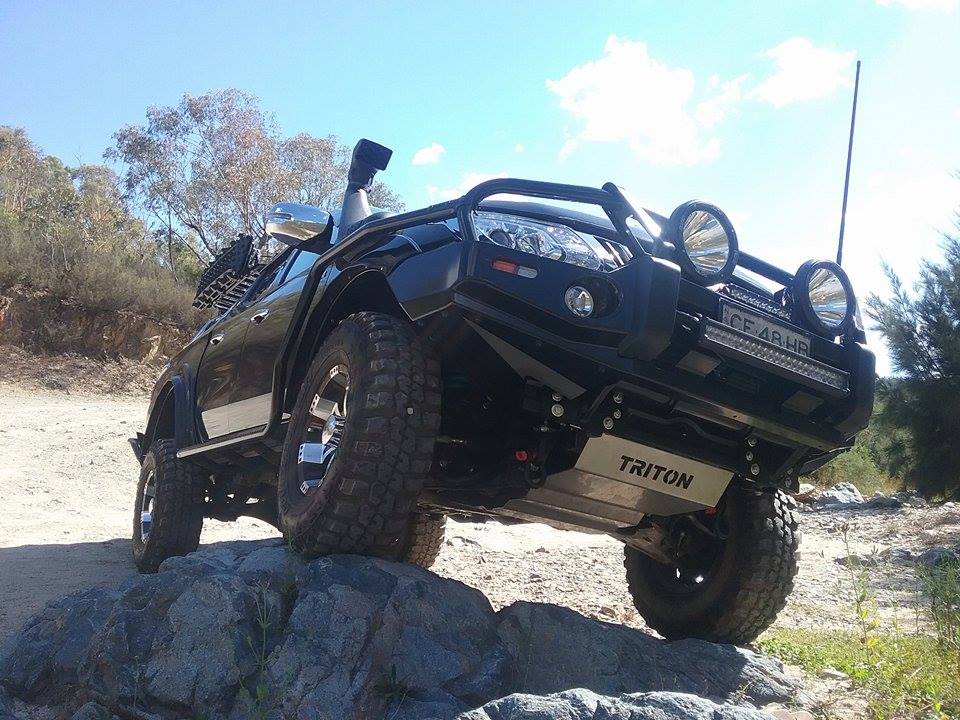 The Karrman kit will fit the following Mitsubishi vehicles:
Mitsubishi Triton ML (2006-2010)
Mitsubishi Triton MN (2010-2016)
Mitsubishi Triton MQ (2016-current)
Mitsubishi Challenger PB (2008-2016)
Mitsubishi Challenger PC (2008-2016)
Mitsubishi Pajero Sports (2016-current)
Prices for the kit start from $1950 and you can contact Nick via the Karrman Facebook page – https://www.facebook.com/karrmandiffrop