Next level protection
Drivetech 4×4 has partnered with Russian manufacturer, Rival Automotive Accessories to deliver high-quality bumper solutions for popular 4WDs in the Australian marketplace.
Drivetech 4×4 Bumpers by Rival provide strength and protection without the disadvantage of a heavy steel bar. Stylish and functional, these bars come in a matte wrinkle style black powder coated finish and are designed for ease of fitment with or without Drivetech 4×4 by Rival 6mm Underbody Armour.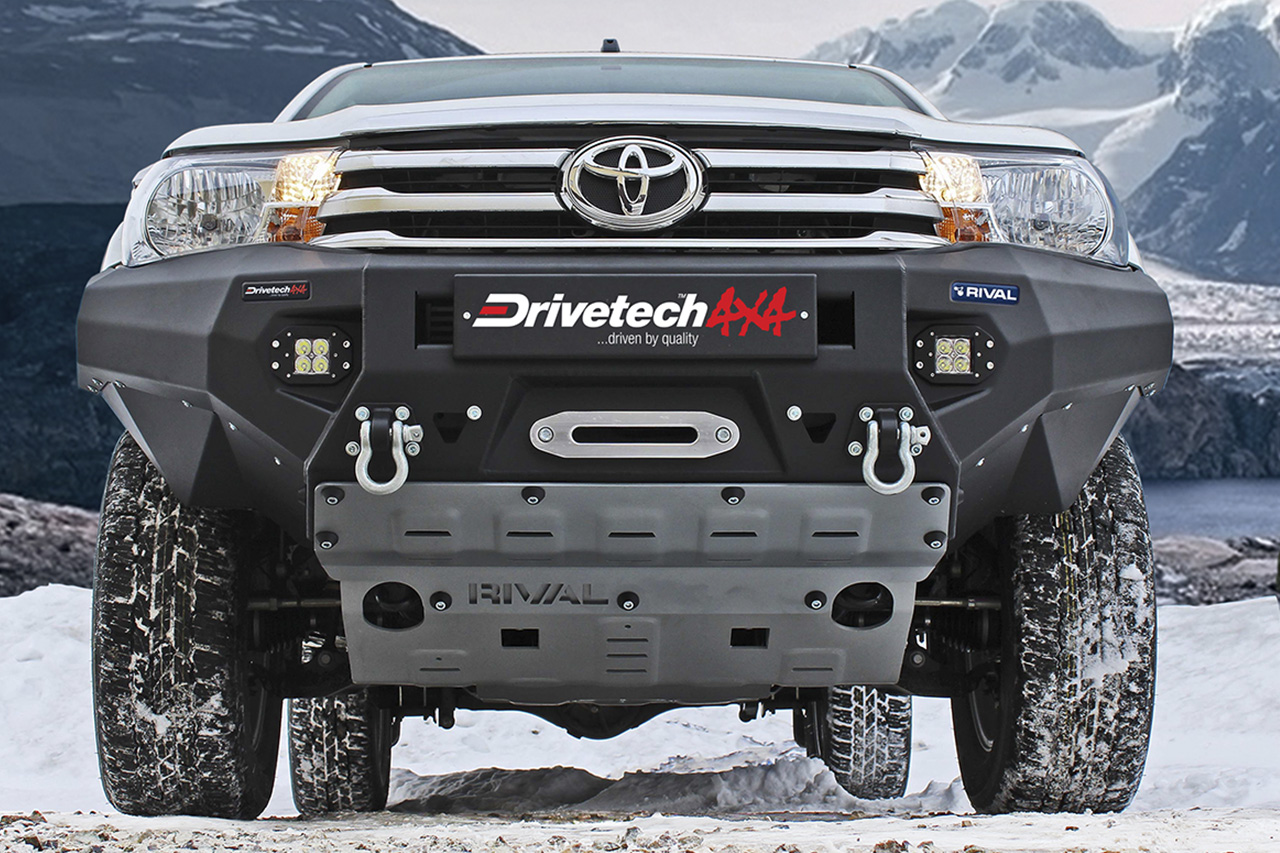 The body of each Drivetech 4×4 bumper is formed from 6mm alloy with stiffening body ribs and features 4mm steel mounting brackets, 25mm removable steel towing points and a winch mount. High Lift Jack slots are standard, as are protective side panels, an alloy connector plate for Drivetech 4×4 Underbody Armour (by Rival) and a convertible license plate frame for easy winch access. IP69K LED lights are available as an option. Using the 2015-On Hilux as an example, the total weight of the 4×4 bumper is 50kg.
Owners of HiLux GUN/Revo models will find the new range of 4×4 bumpers available in store now.
Bumpers to suit the HiLux KUN/Vigo, VW Amarok and Ford Ranger PX are expected to be released in January/February this year with the Nissan Navara NP300 to follow mid-year.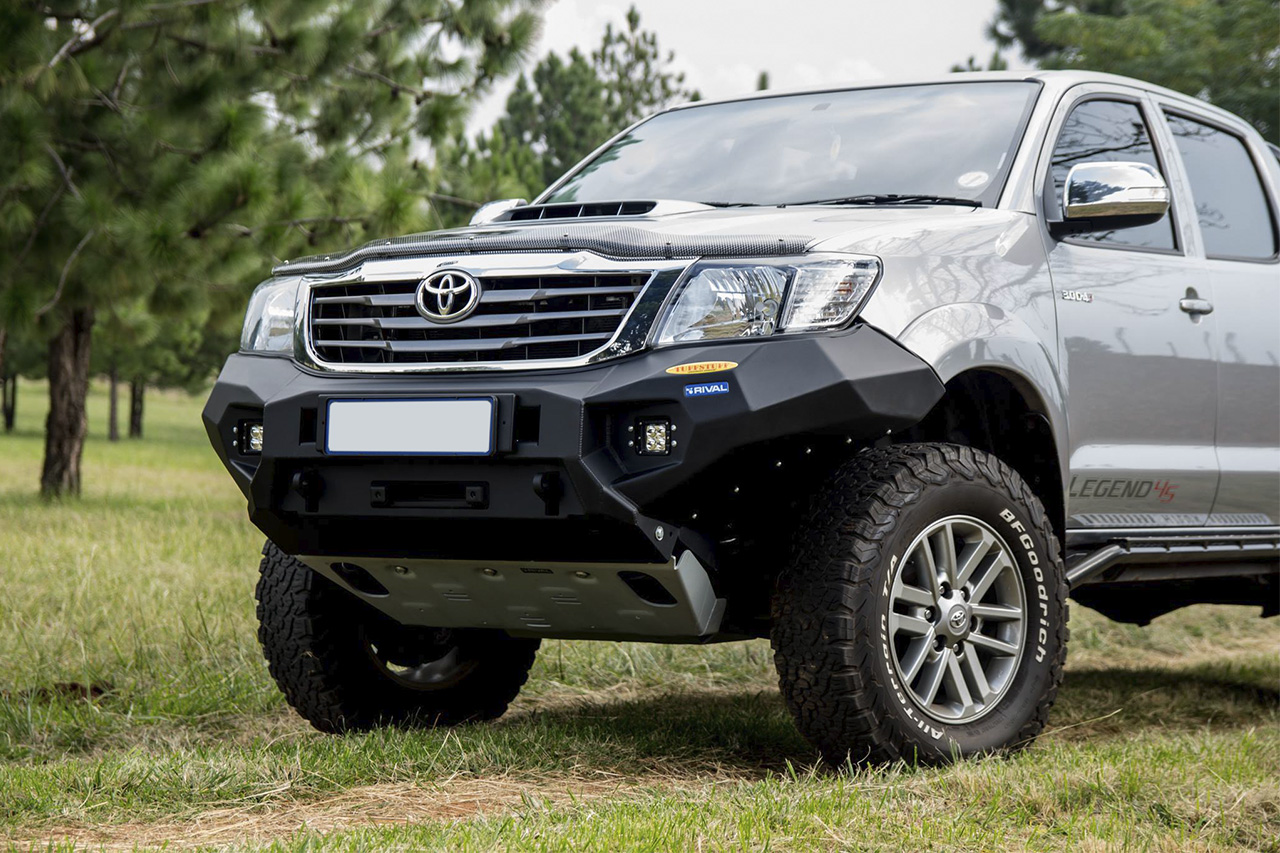 For more information on the Drivetech 4×4 Bumpers by Rival, or to find your closest Drivetech 4×4 Authorised Stockist head to www.drivetech4x4.com.au