Here's a quick history lesson for you. CSA Alloy Wheels is a division of Adelaide based Mullins Wheels, a business that was founded way back in 1905.
Merrington M. Mullins who founded Mullins Wheels, began his career at the Lewis Cycle & Engineering Works in Adelaide, working as a Wheelwright. Like any genuine purveyor of quality products, Mullins has a heritage that has been earned over time, not made-up or imagined and that's why they are leaders in the aftermarket alloy wheel market today.
We're going to take a quick look at two of their 4X4 wheel designs, one of which we'll be bolting up to Project Triton in the coming months – yep, we're actually going to get started on it!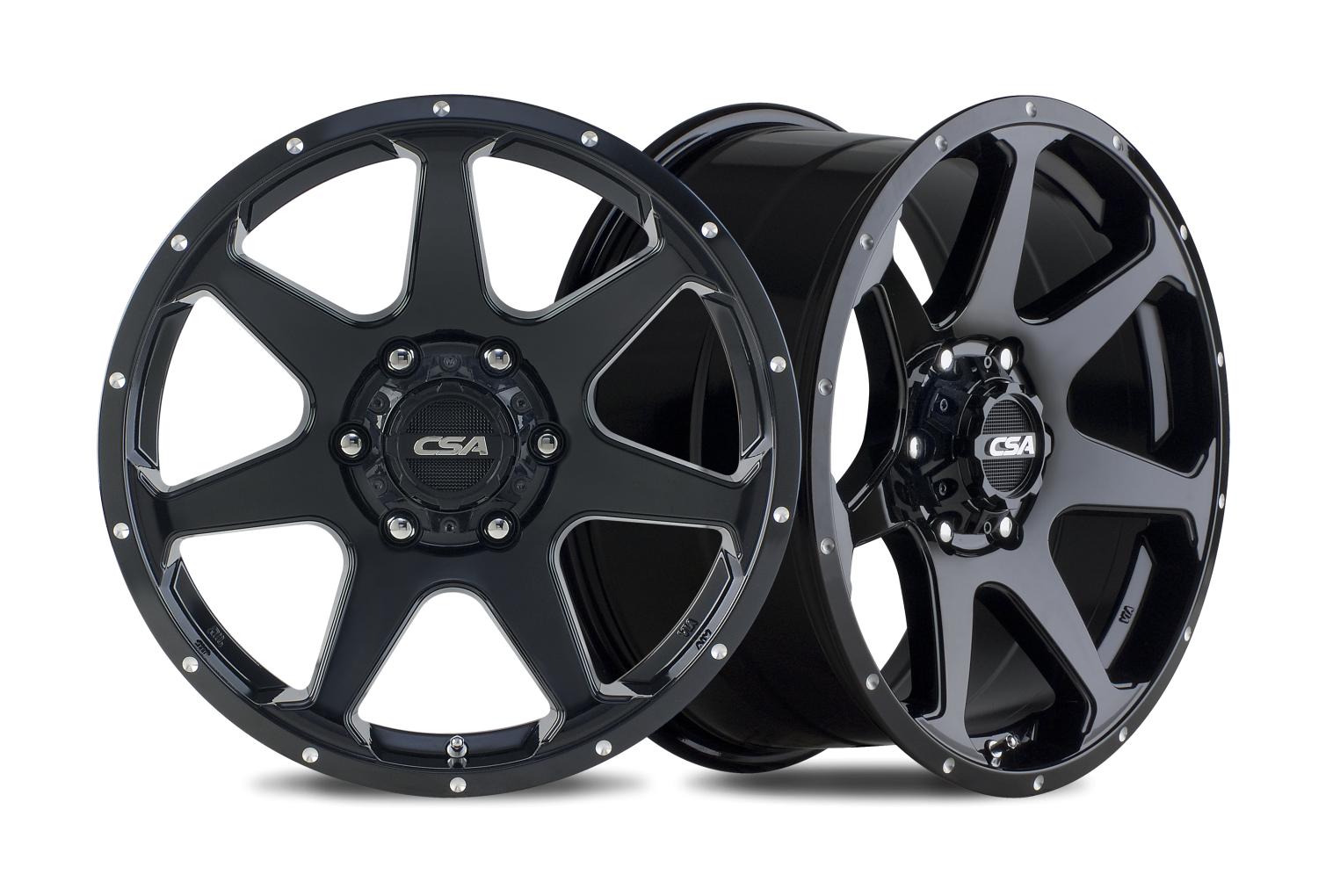 HAWK
The HAWK alloy wheel is a bold 7-spoke design, with a gloss black finish. The curvature of the spokes creates a deep-dish look, as the spokes sweep down into the centre hub. The circumference of the rim is highlighted by virtual chrome rivets and there's a gloss black centre cap with chrome CSA logo & detailing.
HAWK is load rated to 1,150kg and has been designed for the most popular 6-stud 4X4s including; Ford Ranger, Mazda BT-50, Toyota Hilux, Prado and Landcruiser (6-Stud), Holden Colorado, Isuzu D-Max and MU-X, Nissan Navara D21, D22 and many more applications.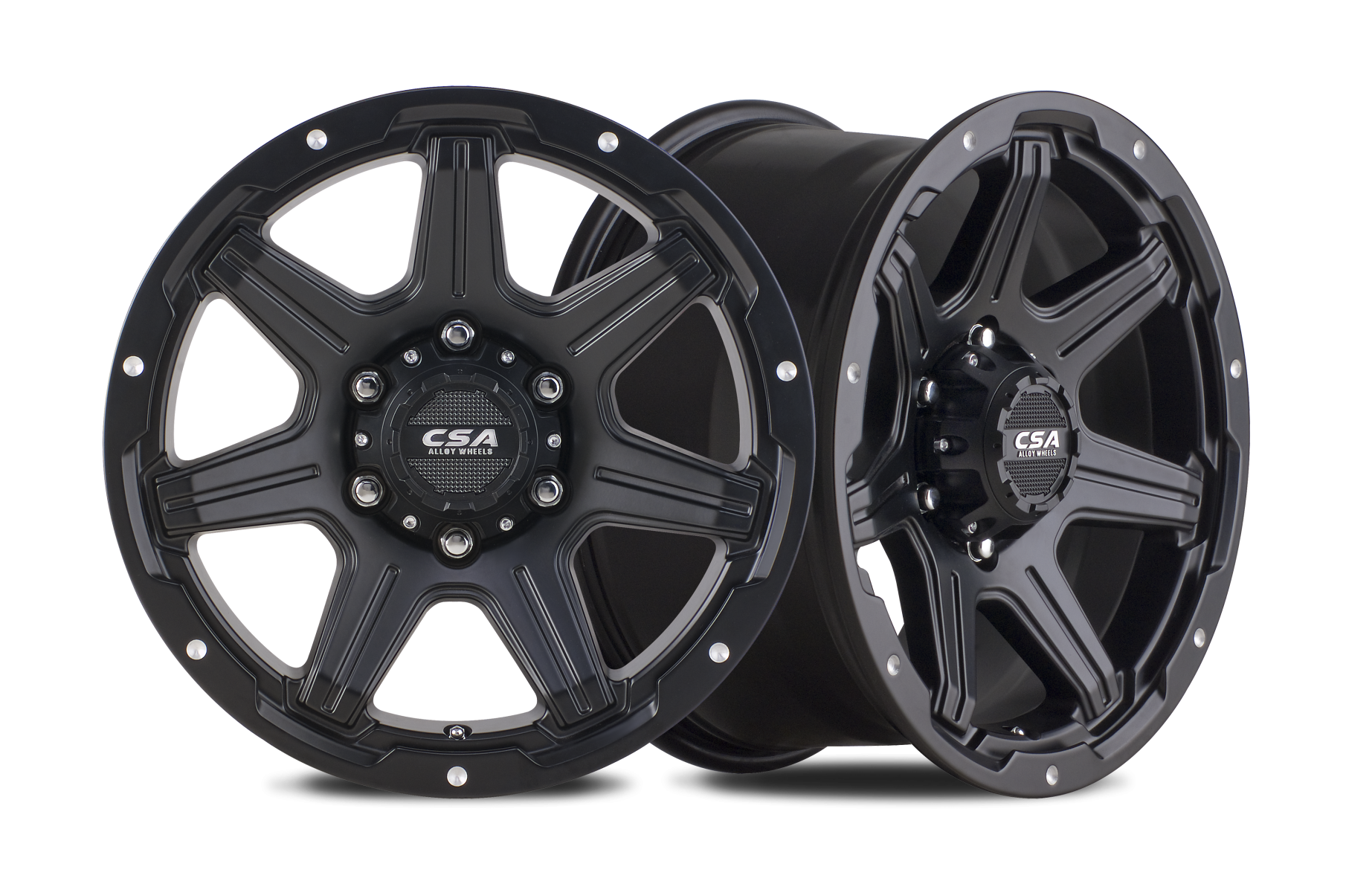 SCORPION
SCORPION is another deep-dish wheel design with a wealth of fitments and two finish options; gloss black milled-edge (see main article image) and satin black machined-rivet (above).
SCORPION is load rated to 1,250kg and is available in a wide range of fitments, to cater for all popular 4X4s and SUVs.
Check out the full range of CSA 4X4 alloy wheels and grab some Mate's Rates pricing deals while you are there, over at our shop >>> CSA [email protected]