EOFY is June the 30th and each year everyone in business and plenty of PAYG earners get knotted-knickers juggling all their accounts and crunching the data for the past year's income and expenses. The Wilson household is no different, apart from she, who cooks the books, celebrates her birth date. Now, that makes it real easy for me never to forget the card and the flowers moment, but what do you get the girl who has just about everything? Simple. A Front Runner Quick Release Awning Mount!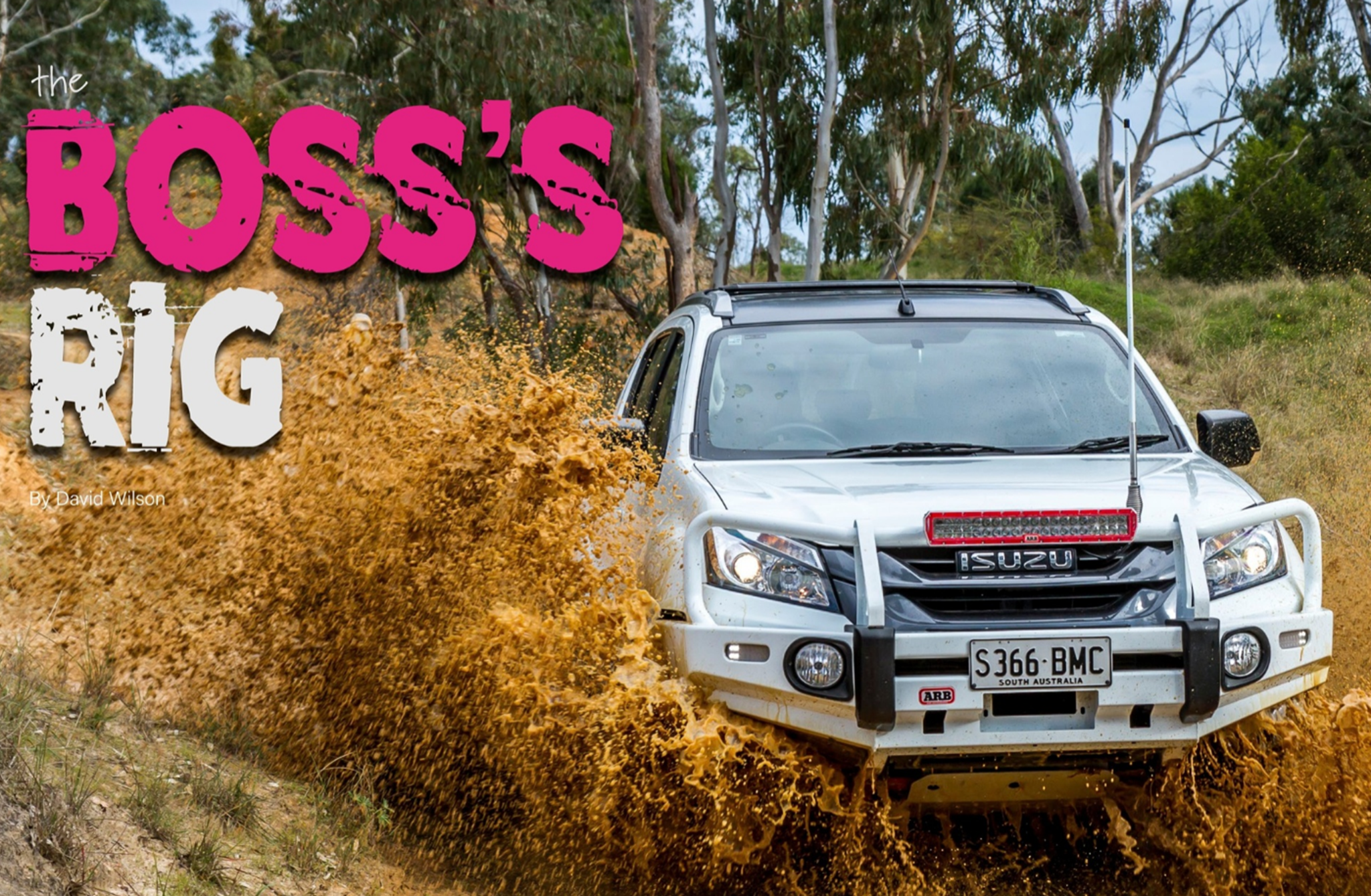 Rose's Isuzu MU-X is likely the most photographed Muxxie in the country having graced the pages of Loaded 4X4 (Issue 3, page 41) and seen in national magazines and newspapers whose journalists have been out on an Isuzu I-Venture Club outing and saw it in the wild.
It's heavy on accessories as Rose has kitted it out for the travel that we enjoy, scrambling up the steepest hills in the Flinders Ranges or ploughing through deep sand over at Coffin Bay, surely two of God's best bits of work.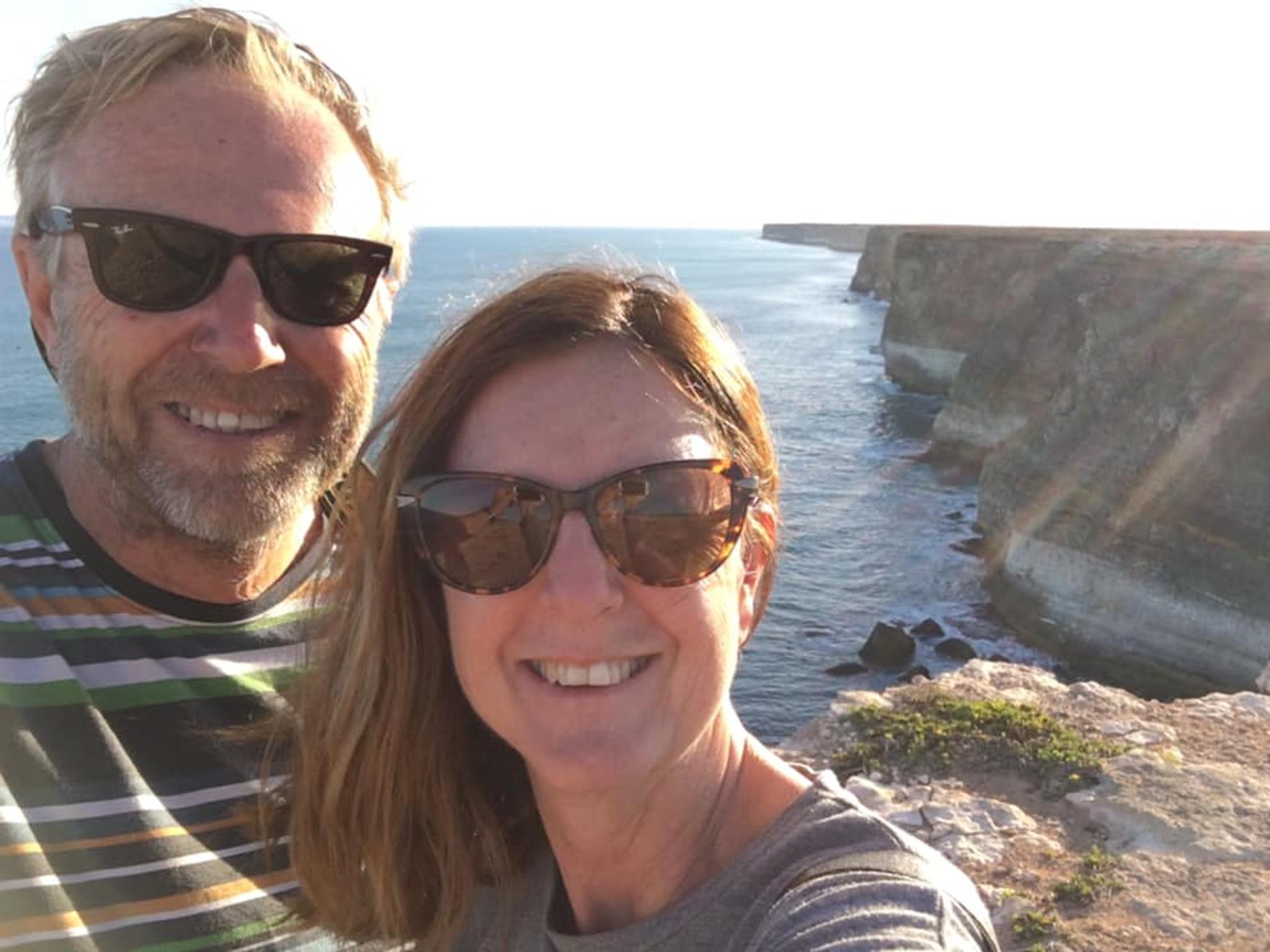 But there's been one thing missing and that's an awning to roll out for a bit of sun protection at an idyllic lunch spot and I've been copping some right-Royal abuse for my neglect over the last few years.
Neglect no more, as I splashed the cash here in the Loaded 4X4 Shop, because we stock products from those clever buggers at Front Runner Outfitters, the catalogue finally providing the solution for my awning dilemma… QUICK RELEASE AWNING MOUNTS and at under $300, I reckon it's a bargain!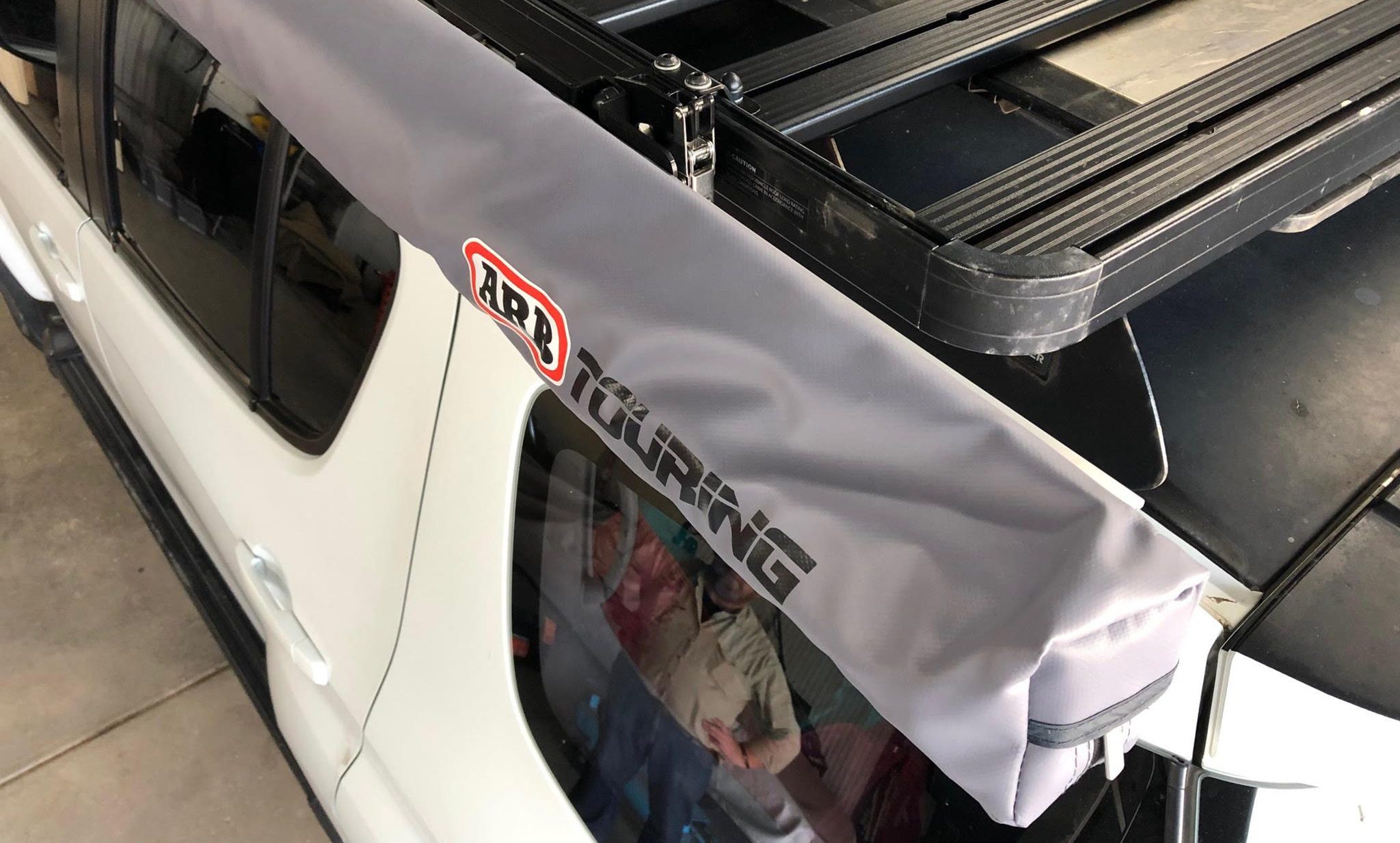 The problem with awnings is once you bolt them on the rack, they are there for keeps and there are plenty of times I don't want, or need, to have an awning attached to the car.
When she who must be obeyed decrees that we're going away for the weekend or doing a month-long road trip, that's the time the awning will be a necessity. Pull the awning out of storage, lift it up and align the mounts, snap it into position and close the locking clasps. It truly is that easy.
The kit comes packaged with all hardware; brackets, bolts, washers and Nyloc nuts along with a detailed set of instructions. It is designed to work with Front Runner's Slimline II roof rack system which is something else you'll find in the Loaded 4X4 store and it will fit just about every 4WD ute and wagon with bespoke and seriously strong mounting brackets.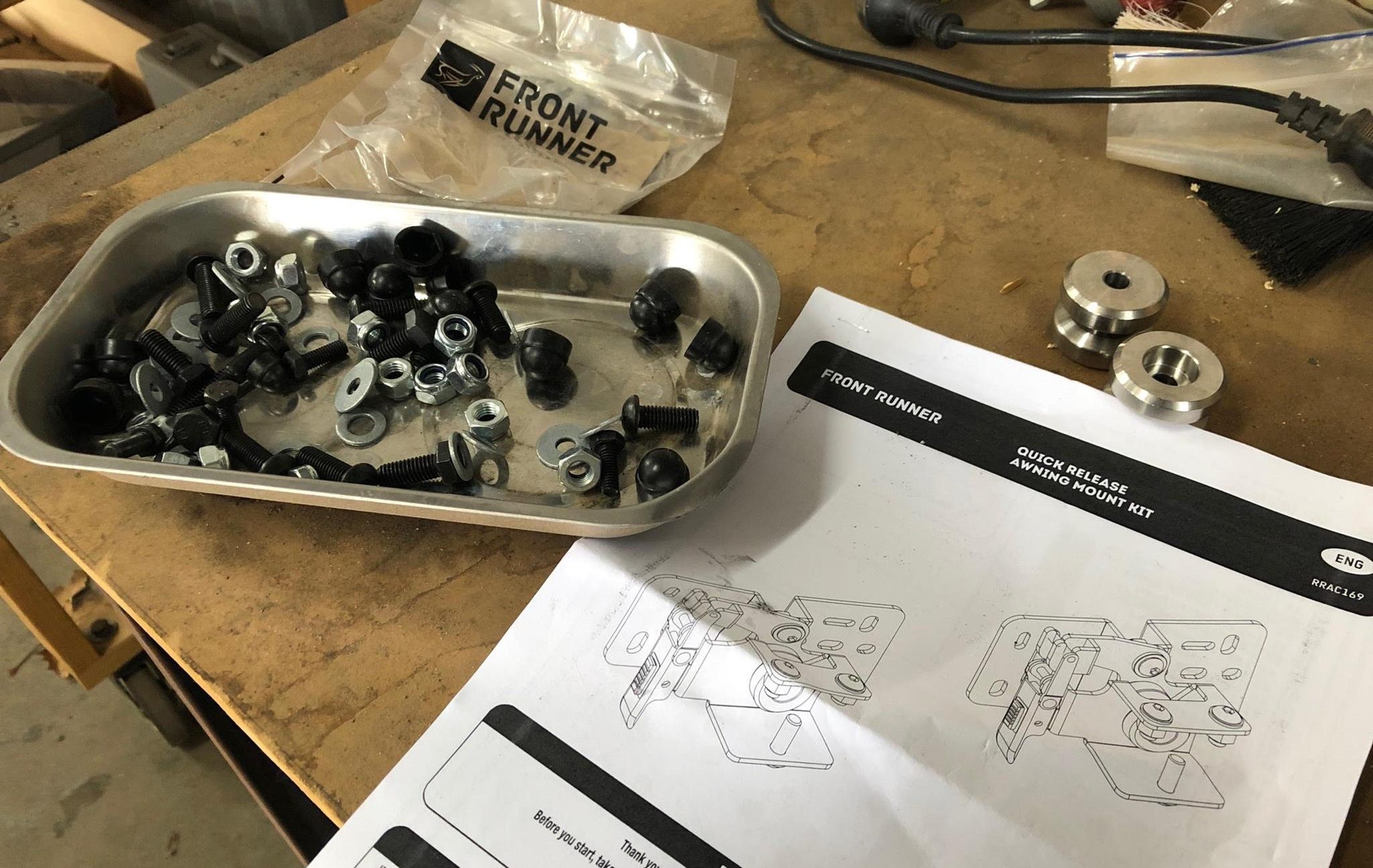 Assembly of the components is something even a ham with the tools could accomplish in an hour or two and get a ripper result.
There are a pair of bracing arms that reach over the Slimline's external rail and clamp down into one of the supporting bars that form the platform of the rack with a sturdy bolt and secured with a rattle-free Nyloc. That arm is in turn secured into the head of the external rail with a pair of bolts that interlock the external bracket that hangs off the rail to capture the star of the show, the stainless locator (it looks like a mini fan-belt pulley) and the quick demount clasp that holds it in place.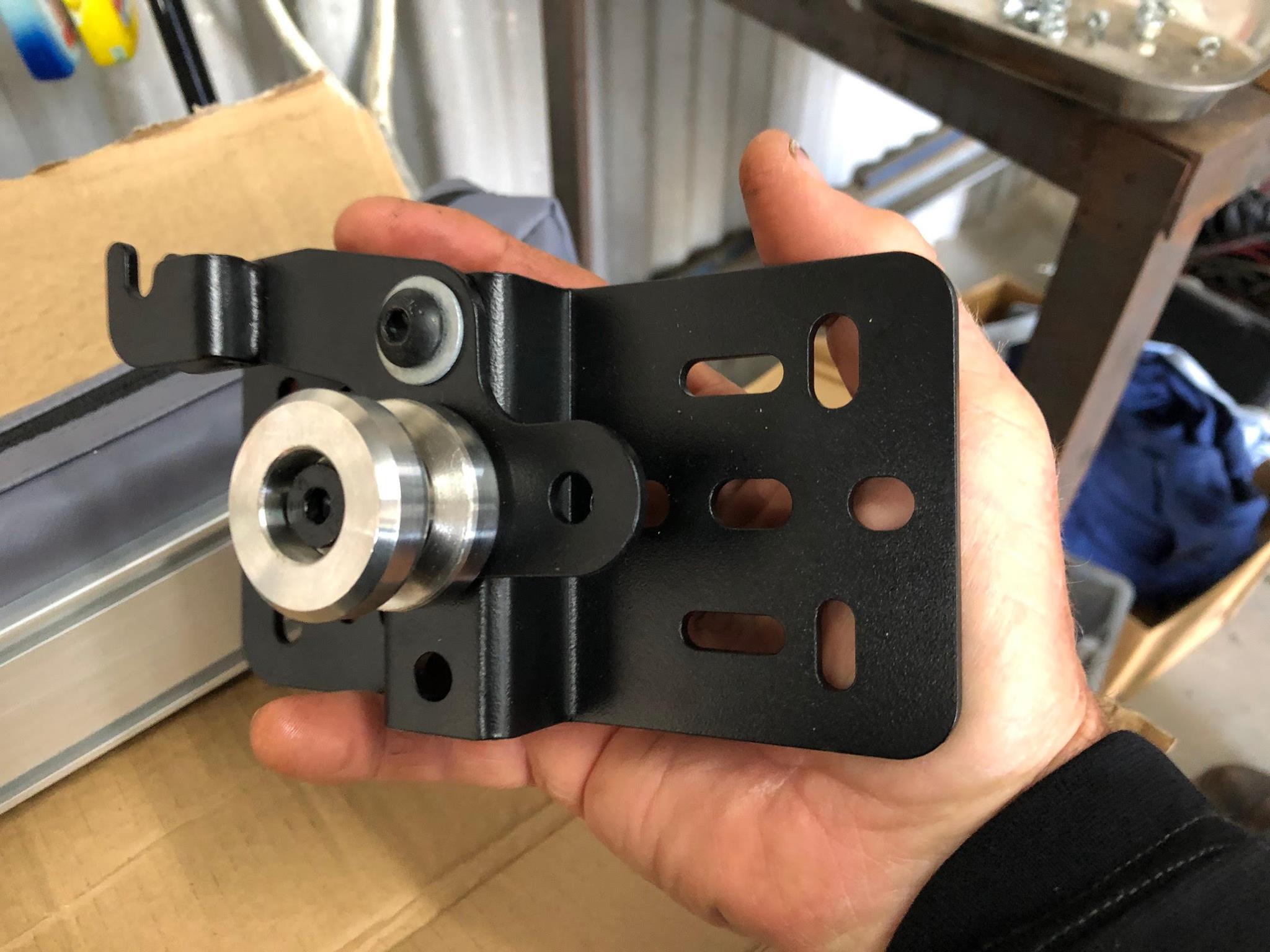 That fab locator is in turn bolted to the bracket that attaches to your awning via a multi-slotted backing plate that offers plenty of adjustment to get things nicely squared up and secure.
To un-clip the bracket is a bit like the action in taking a door off a cupboard these days, push a slide and in this case, flip the locking clasp out and away and then simply lift the awning out of its holder. It takes mere seconds to install or remove.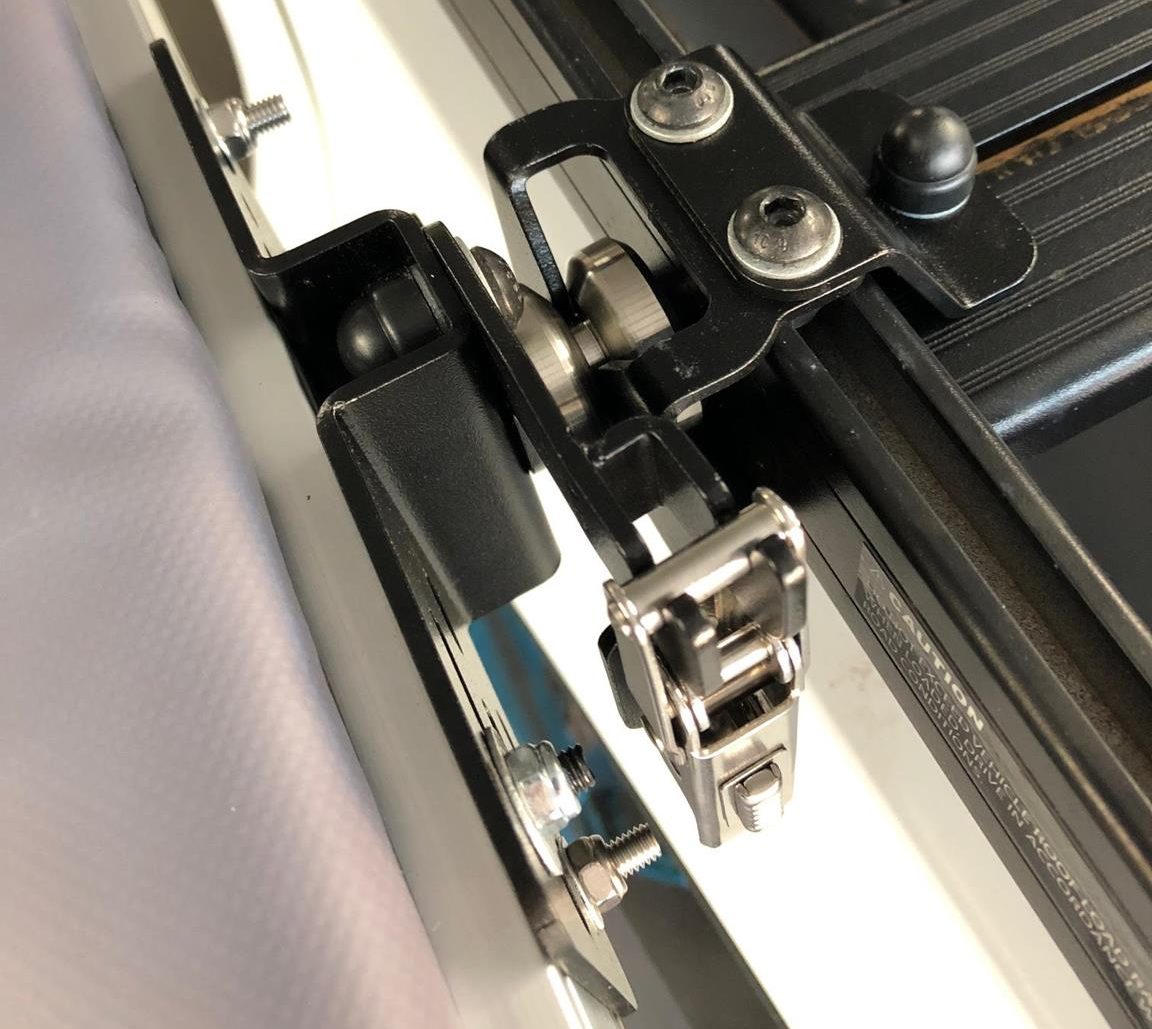 If you were thinking that it might make your new awning a magnet for a five-fingered-discount, you'll be pleased to know that there's a position to install a lock and prevent a theft. Suck eggs you meth-heads!
Going by the smile on her face when all was revealed I'll have racked up plenty of Brownie-points for the coming year and it'll be beer and skittles, all protected with a UPF50 guarantee!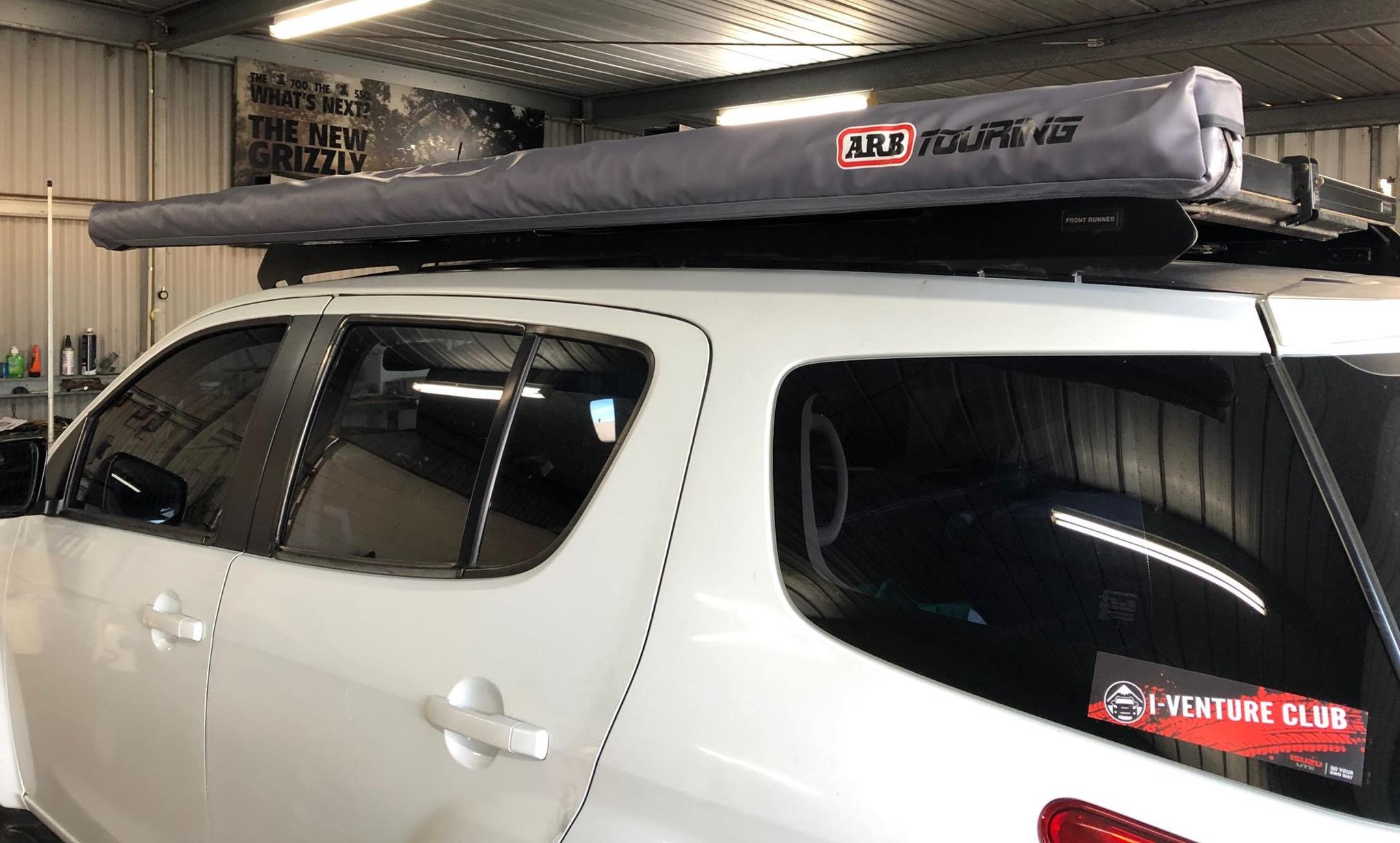 If you want some of the best pricing in town on the Front Runner Quick Release Awning Mount Kit, hit the following link >>> Front [email protected]