We loved the old Navara N-TREK Warrior, well, except for the rubbish NVH levels, and we were just as smitten with the Series 5 PRO-4X – check out our video review here – so it goes without saying, that we've been sitting around, waiting somewhat impatiently, to find out what Premcar can achieve when it 'Warriors' the much improved PRO-4X.
That wait is now over, with Premcar revealing its new Series 5 Navara PRO-4X Warrior today.
With a successful history of vehicle re-engineering in Australia, Premcar's Warrior program is now made up of 35 engineers, manufacturing experts, and executives, and they've all been hard at work improving, the already improved S5 Navara. As with the previous N-TREK Warrior, Premcar has focused on wheel, tyre, and suspension enhancements to deliver improved ground clearance, a wider stance, and improved ride and handling.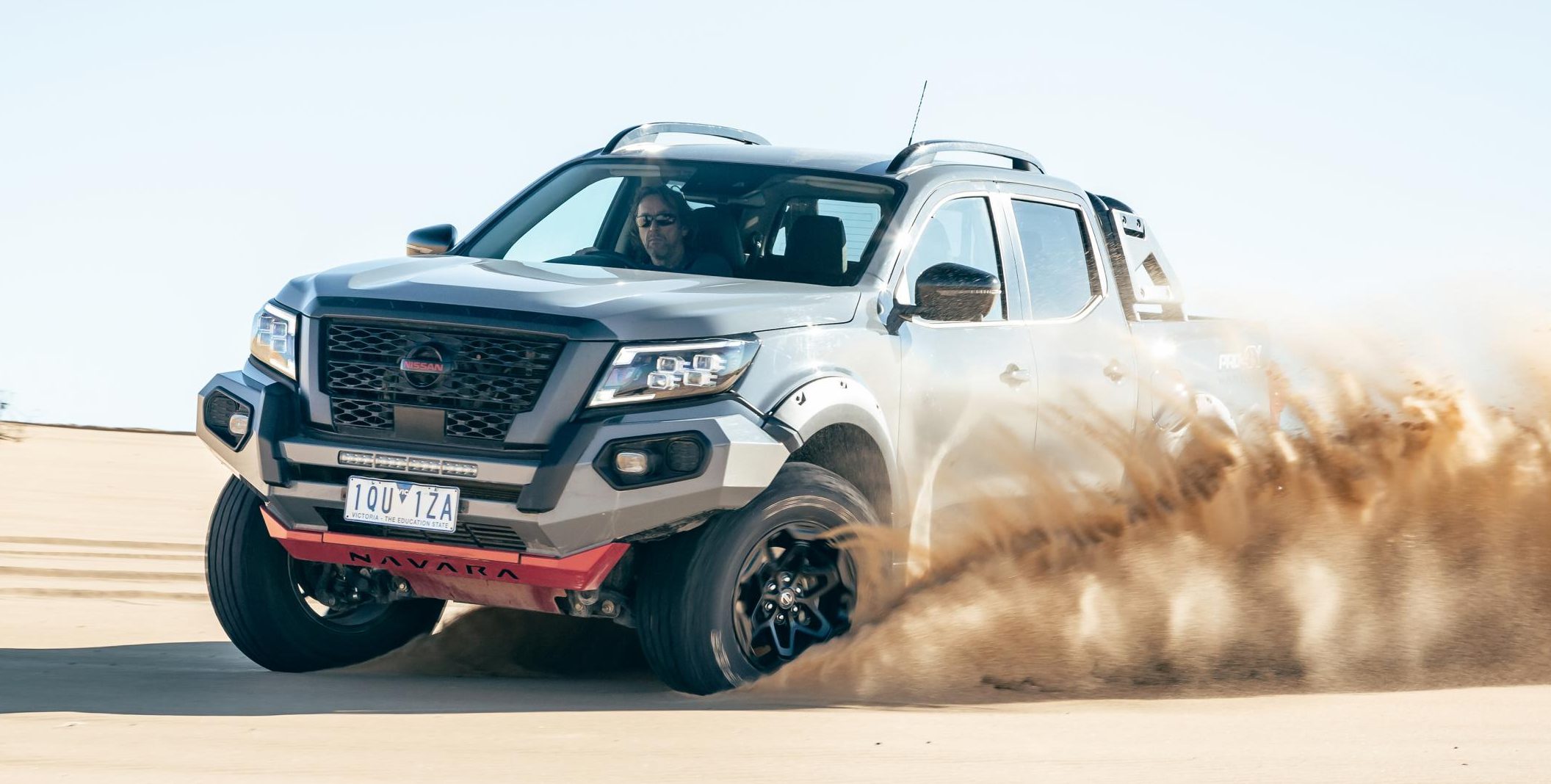 "We set out to create the world's toughest Navara, and that's exactly what we've achieved with this new Warrior," says Premcar Engineering Director, Bernie Quinn.
"This needed to be a vehicle that customers will enjoy on and off the road, delivering comfort and capability no matter the conditions, all while expanding the robustness of the Navara, and enhancing its go-anywhere toughness.
"The result is a Warrior that's tougher, safer, and smarter, but no less practical and capable.
"While we were immensely proud of the N-TREK Warrior, there are always learnings and improvements to be made, and this new Warrior improves the formula right across the board."
The PRO-4X Warrior boasts a 40mm increase in ground clearance (from 220mm to 260mm), due to a combination of suspension height increase and larger 275/70 R17 Cooper AT tyres and an improved approach angle (from 32 degrees to 36 degrees). Departure angle has deteriorated a smidge (from 19.8 degrees to 19 degrees) but Premcar has fitted a revised towbar that allows fitment of a full-sized spare, so it's a lose virtually nothing, gains a lot, kind of scenario.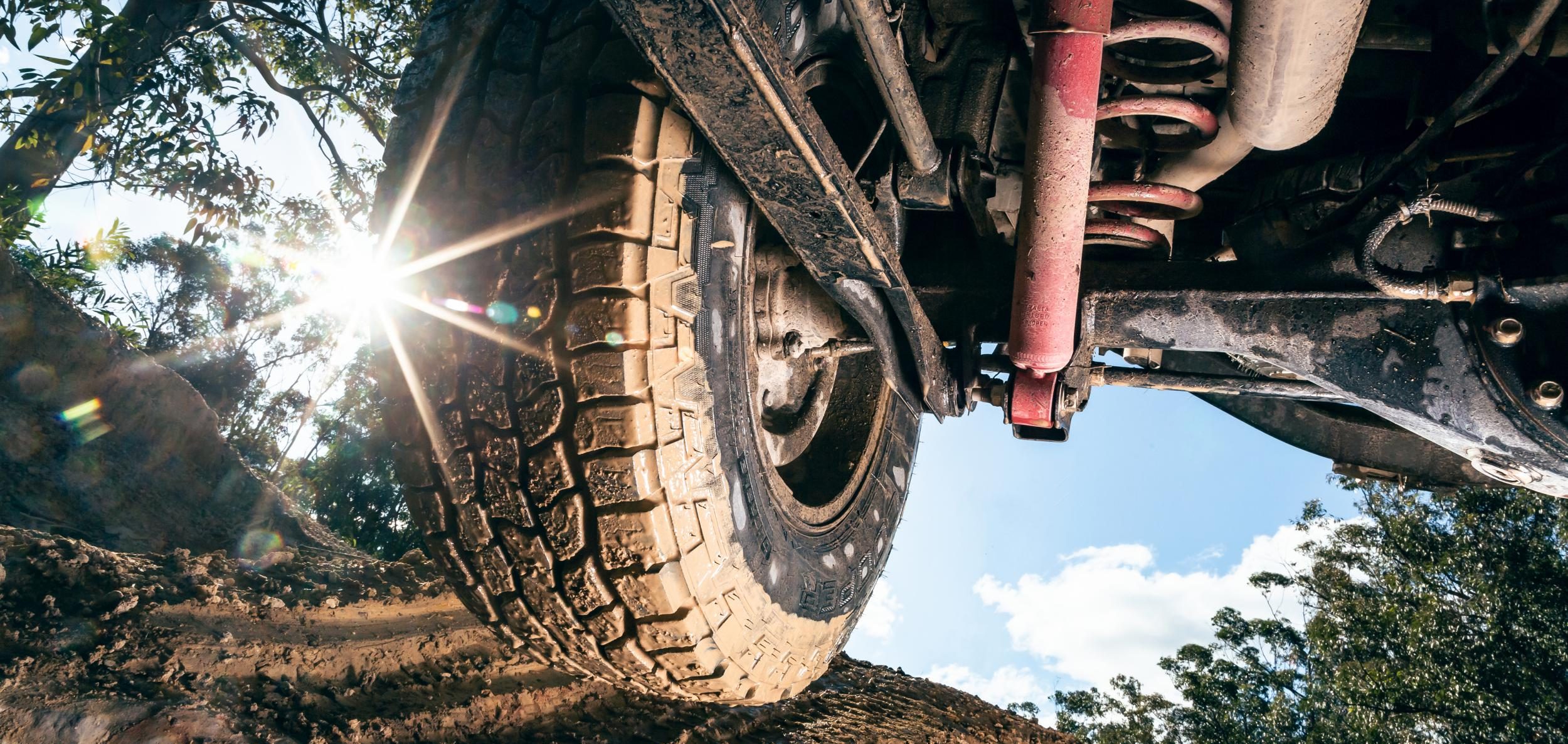 Up front is a new winch-compatible, body-coloured steel bumper replacement bar with an integrated light bar. There's also some really in ya face 'Navara' branded red bash plates and a 3mm steel second-stage protection plate.
Among the key changes to the new Warrior is a revised suspension setup that not only increases ground clearance but provides a more compliant ride and better handling whether on or off-road.
As with the previous Warrior, it's the suspension that sets this version of the Navara apart from all others, and to be honest (if the old one is anything to go by), most other 4X4 utes on the market.
Modifications to the spring rate deliver better handling and less body roll, while the front damper has less low-speed damping to deliver a more compliant ride with increased road isolation.
The high-speed rebound and compression rates at the front have also been increased by around 50 percent and 100 percent respectively (over the PRO-4X) to deliver greater control of the wheel and to prevent bottoming or topping out over larger impacts.
The rear dampers' low-speed control has been increased to reduce float in the rear of the vehicle when towing or carrying a load. Rebound damping has also been increased by more than 50 percent to improve handling stability, while compression damping has also been improved.
The Warrior's new jounce bumper (bump stop) is also now larger and taller and engages the chassis rail earlier in the suspension travel, while delivering a more progressive rate, controlling the wheel movement at maximum suspension travel.
The outcome is a more compliant and softer transfer of energy into the chassis, controlling the wheel and suspension more effectively, and significantly improving the harshness and noise transfer into the chassis and cabin over rough road conditions.
The Warrior's track has also been widened, from 1570mm to 1600mm, which results in better handling, cornering capability, and stability.
Baked into the re-engineered suspension is a 100kg GVM upgrade bumping the Warrior up to a 3250kg GVM, and boosting payload to 961kg for vehicles equipped with a manual transmission and 952kg for automatics.
Under the bonnet is Nissan's 2.3-litre common-rail four-cylinder twin-turbo-diesel, producing 140kW and 450Nm, and towing capacity is rated at 3,500kgs braked.
Like the rest of the Navara family, the PRO-4X Warrior is equipped with a new 7.0-inch Advanced Drive-Assist instrument cluster display, along with a high-contrast 8.0-inch touchscreen display with Apple CarPlay and Android Auto connectivity.
The Warrior also adopts the Navara's range of safety systems including Intelligent Forward Collision Warning, Intelligent Emergency Braking, Intelligent Driver Alertness, Lane Departure Warning, Intelligent Lane Intervention, Blind Spot Warning and an Intelligent Around View Monitor, including an off-road monitor, and Rear Cross Traffic Alert.
There's nothing better than a vehicle with properly sorted suspension, and that's what we're looking forward to experiencing when we get out hands on a test PRO-4X Warrior in Adelaide. The old Warrior was defined by its wonderful on and off-road manners, and this new one promises to be as good, if not better.
Pricing and availability are yet to be confirmed.