The Isuzu I-Venture Club
Everyone – or so it seems – wants a 4X4. Every fifth new car sold in Australia is an off-road capable 4X4 with a low range transfer case or crawler gearing and the vast majority are utes – 'pick-ups' for the less cultured among us.
And Australians are buying more 4X4s than ever before because they offer versatility like never before. They are a family car, work truck and tow-tug wrapped up in the one tough looking package.
But it's not all about practicalities – a 4X4 promises adventure.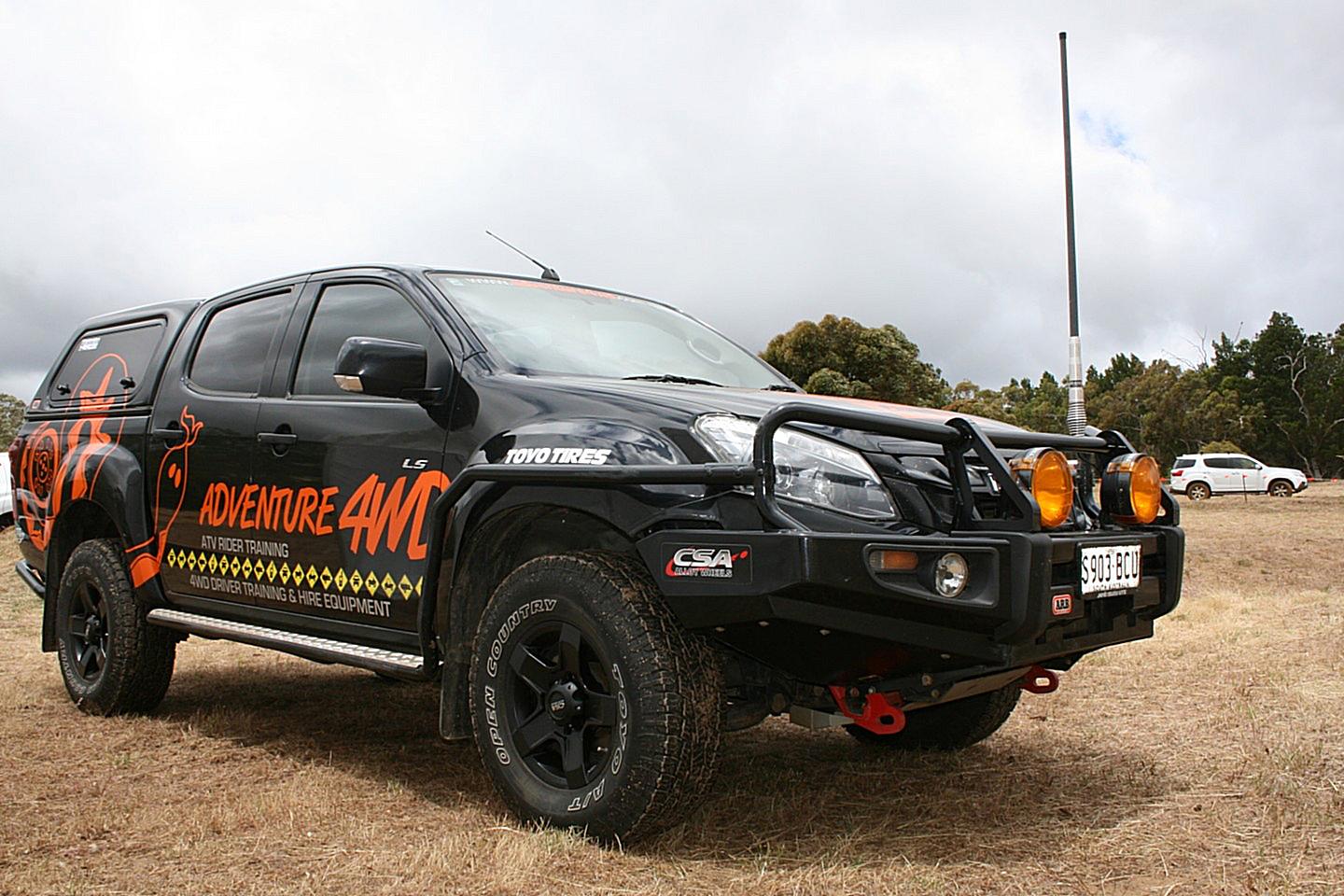 Cashing-in on that promise is achieved by 'attacking the dirt' and heading off-road, which, for the uninitiated, can be a daunting proposition.
While loose dirt roads, winding and undulating tracks, steep ascents and descents, water crossings, bog holes and rocky climbs can (mostly) be easily handled by a modern 4X4, they can scare the crap out of an inexperienced off-road driver. And for good reason; learning by your mistakes in some off-road environments can be dangerous to your health and your hip-pocket.
Driver training is the answer to extracting the full quotient of adventure while keeping you and your 4X4 in one piece, and while all 4X4 manufacturers should be making driver training available to their customers, only one currently does.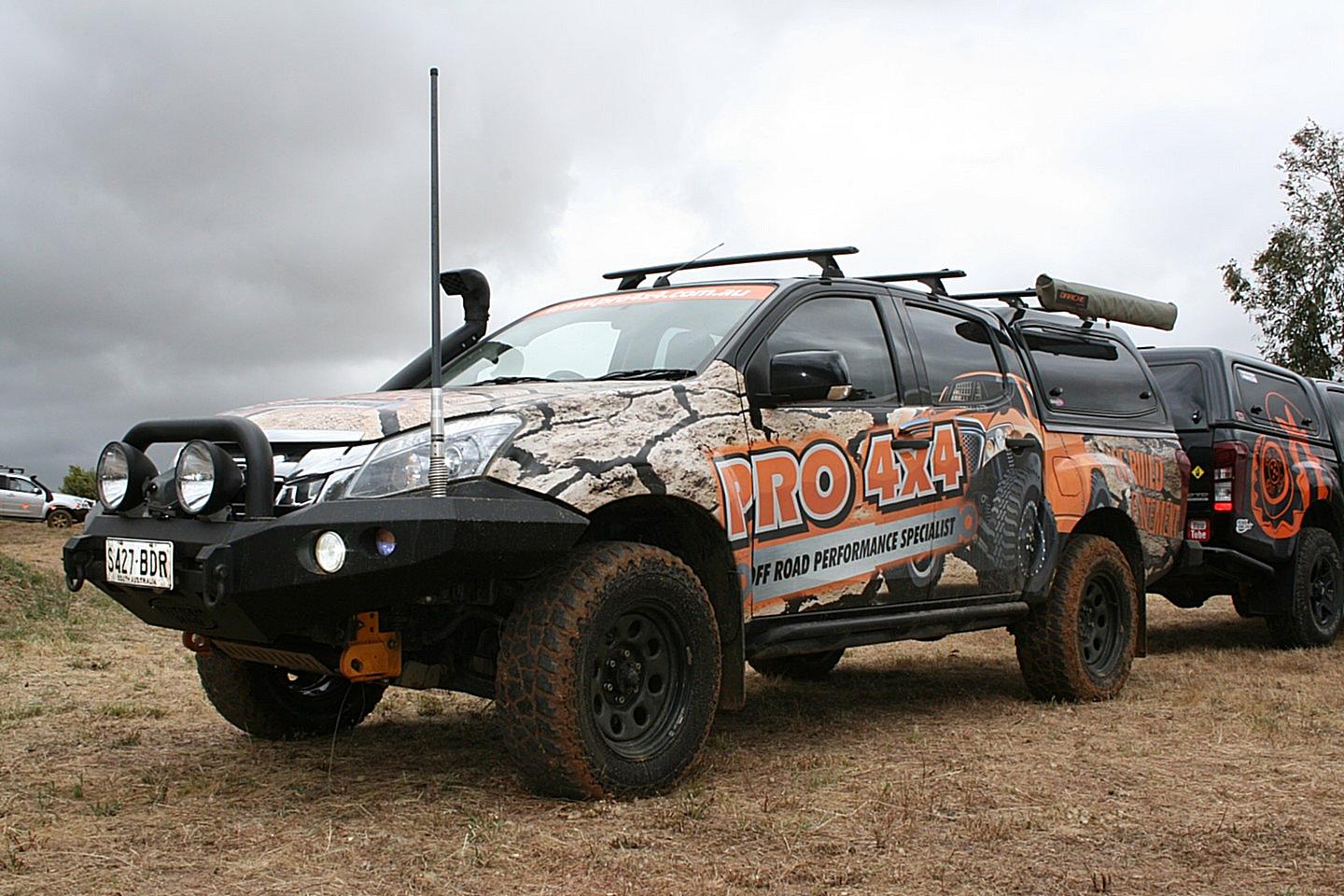 Isuzu Ute's I-Venture Club has been running for close to two years and offers Isuzu owners the opportunity to learn how to extract maximum adventure from their 4X4s.
Isuzu Ute has partnered with Adventure 4WD to deliver the I-Venture Club experience and that means being educated and entertained by Adventure 4WD's gregarious owner, David Wilson. David is assisted by the amped-up Marc Scott and the serene Megan Rossi from Isuzu Ute – a combination that is three capes and a couple of magic tricks short of a Vegas act.
At no stage will you experience boredom.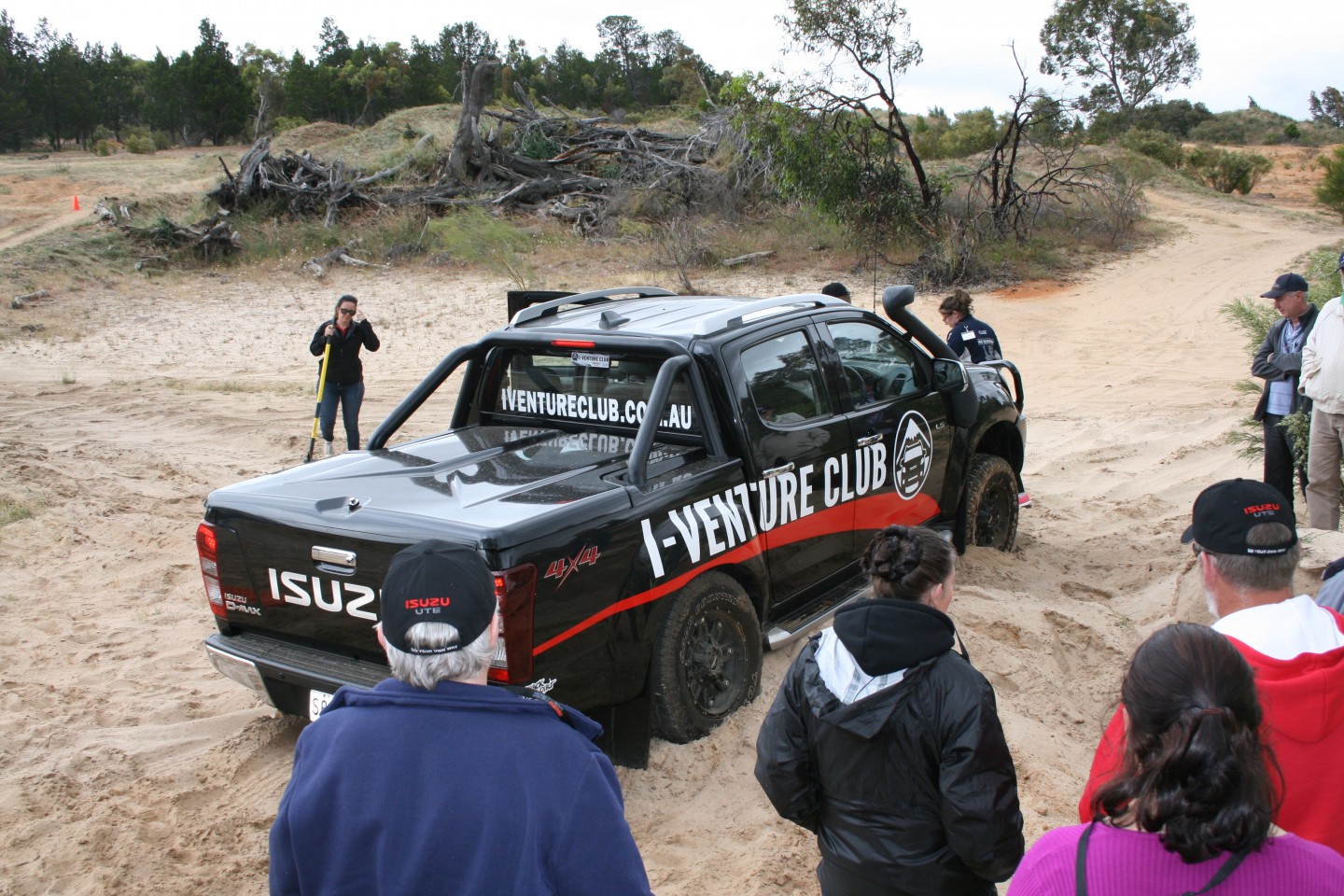 I-Venture Club courses are held around the country and range from single days with a mix of theory and practice, to multi-day trips to places like Moreton Island and the Flinders Ranges. In our case, Isuzu Ute threw us the keys to an LS-U spec D-MAX and signed us in to a single day event at Lyndoch in the Barossa Valley.
The course kicked off at the charming Lyndoch Hill at 7:30am with a cooked breakfast, which was followed by an entertaining couple of hours of theory, during which David explained the ins-and-outs of the Isuzu Terrain Command 4WD system, as found in the D-MAX and MU-X. He also explained the basics on how differentials and Isuzu's road-biased traction control system work.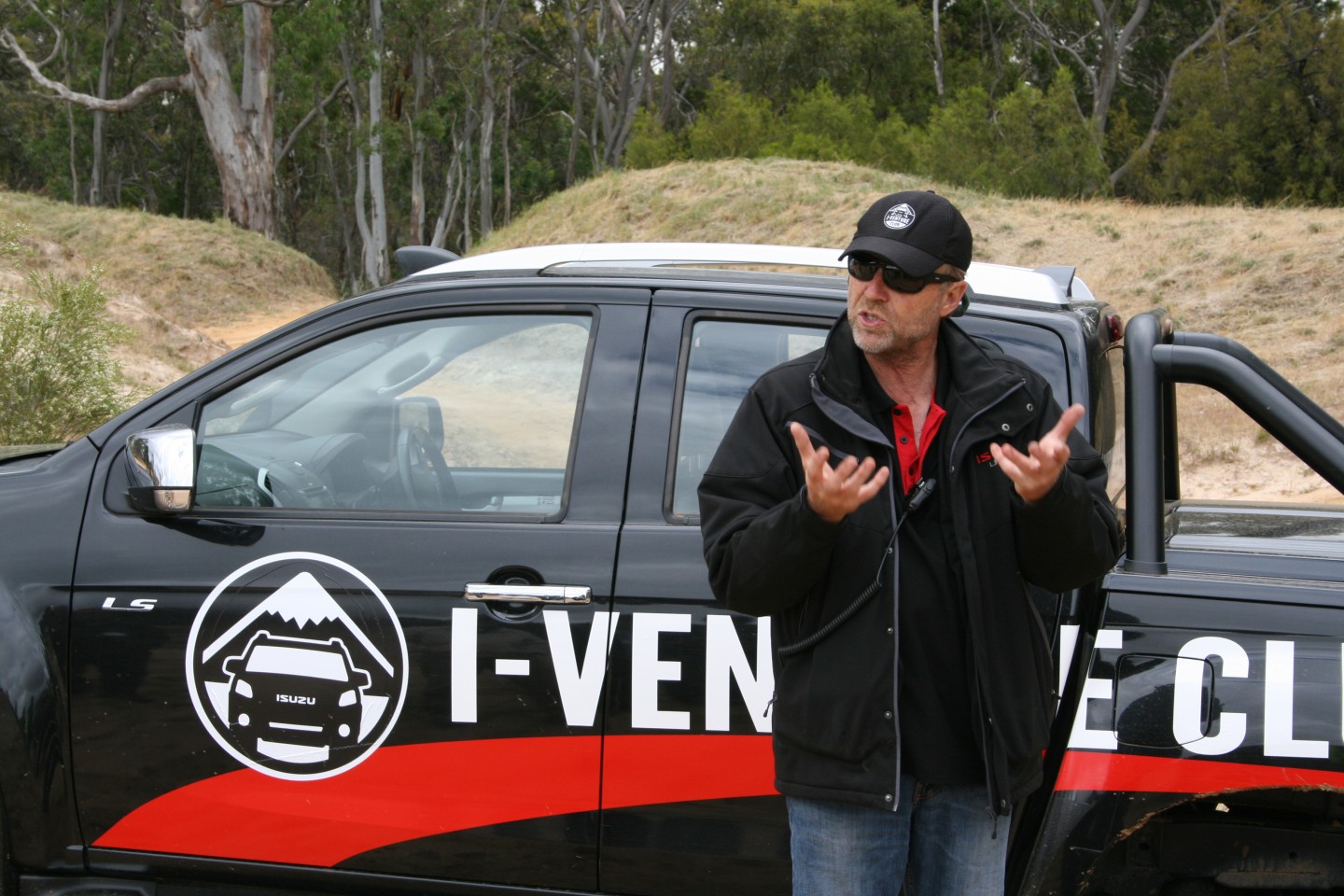 David then explained why it is important to run the correct tyre pressures on-road and adjust tyre pressures down when heading off-road. In the case of the D-MAX we were driving, the correct on-road pressures are 30psi all around, not the 'max 36psi' shown on the placard, which is the 'maximum' recommended pressure when carrying a load.
Resisting the urge to go straight to 40psi for on-road driving (which is as Australian as scalping the lawn when mowing) results in a better ride, improved tyre wear and more grip – all good things.
Our top tip: if your D-MAX is a bit bouncy out back, check your rear tyre pressures and adjust them down to 30psi – it worked for us on the day.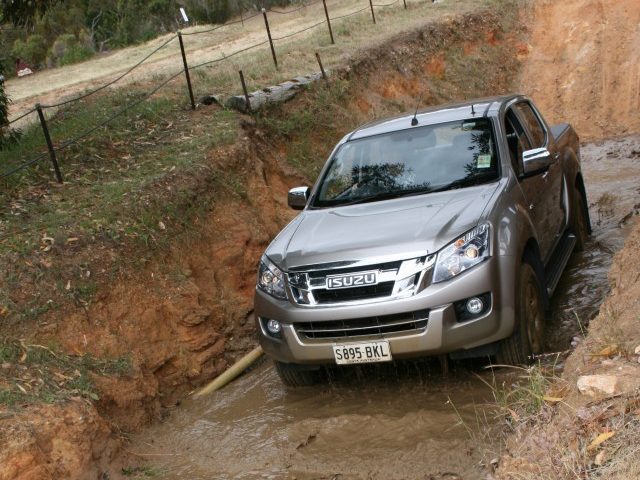 Experienced off-roaders will be accustomed to 'airing down' as soon as they hit the dirt and David goes into detail about why we do this, what pressures to run over different types of terrain and how low is too-low. He'll then talk about matching road speed to tyre pressures and despite what your country cousin might believe, he will tell you that 80km/h is as fast as you want to travel on a dirt road.
He'll also get you familiar with the headlight switch and suggest that you ALWAYS drive with your headlights on, regardless of the time of day.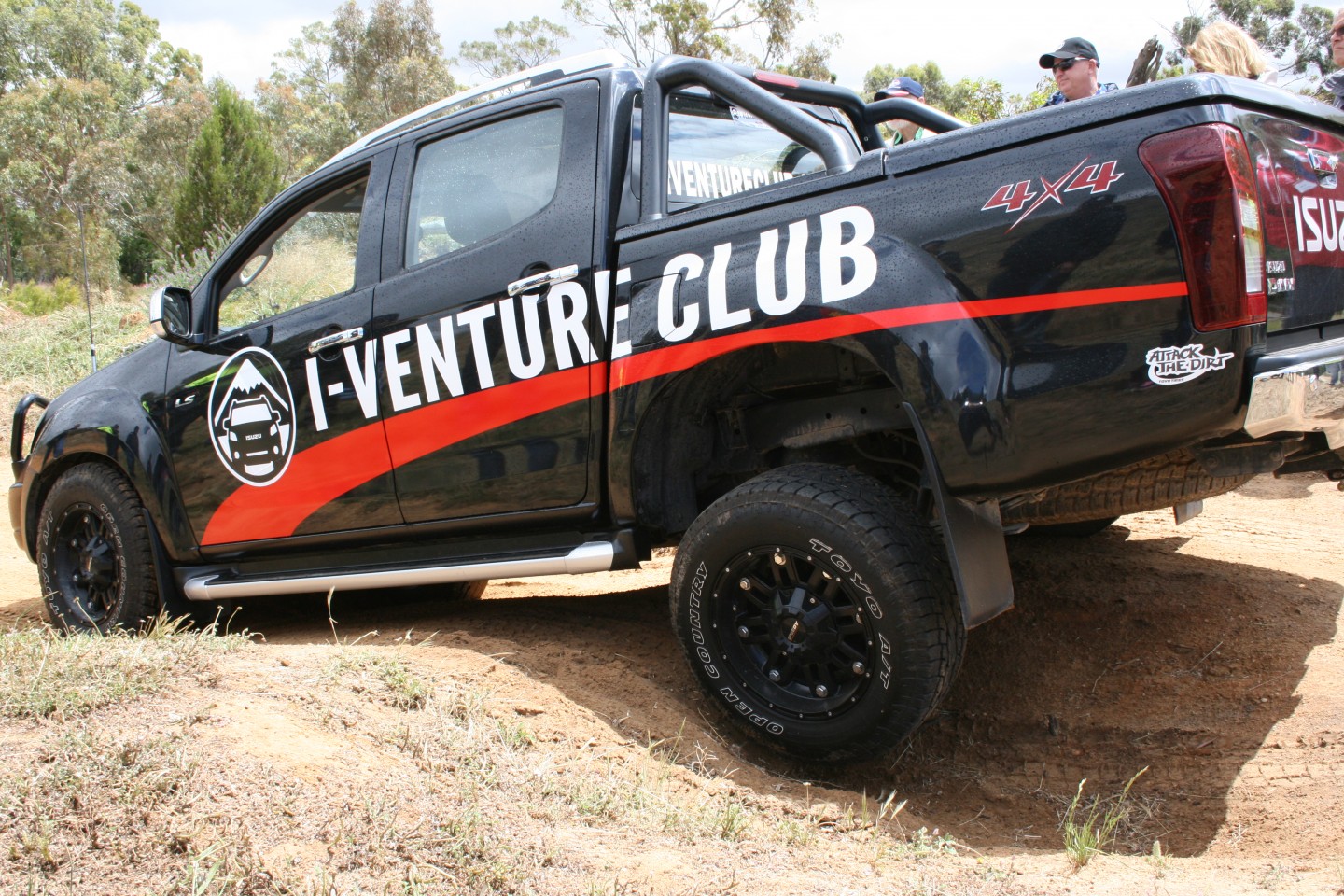 The theory session is followed by a short mid-morning drive out to David's dedicated off-road training ground (an old quarry site) where the education continued, initially by watching the I-Venture Club D-MAX put into a situation that resulted in a loss of traction at the drive wheels and then by driving a course designed to provide a range of off-road driving experiences. These included moguls, a short rutted climb, a steep descent into water and a tight turn through some deep mud. A few laps of this course settled the first timer's nerves and had everyone smiling.
With the basics mastered by all attendees, it was back to Lyndoch for lunch at The Table Café. The whistle was then blown (not really) and we headed back out to the quarry for a more challenging afternoon at the wheel.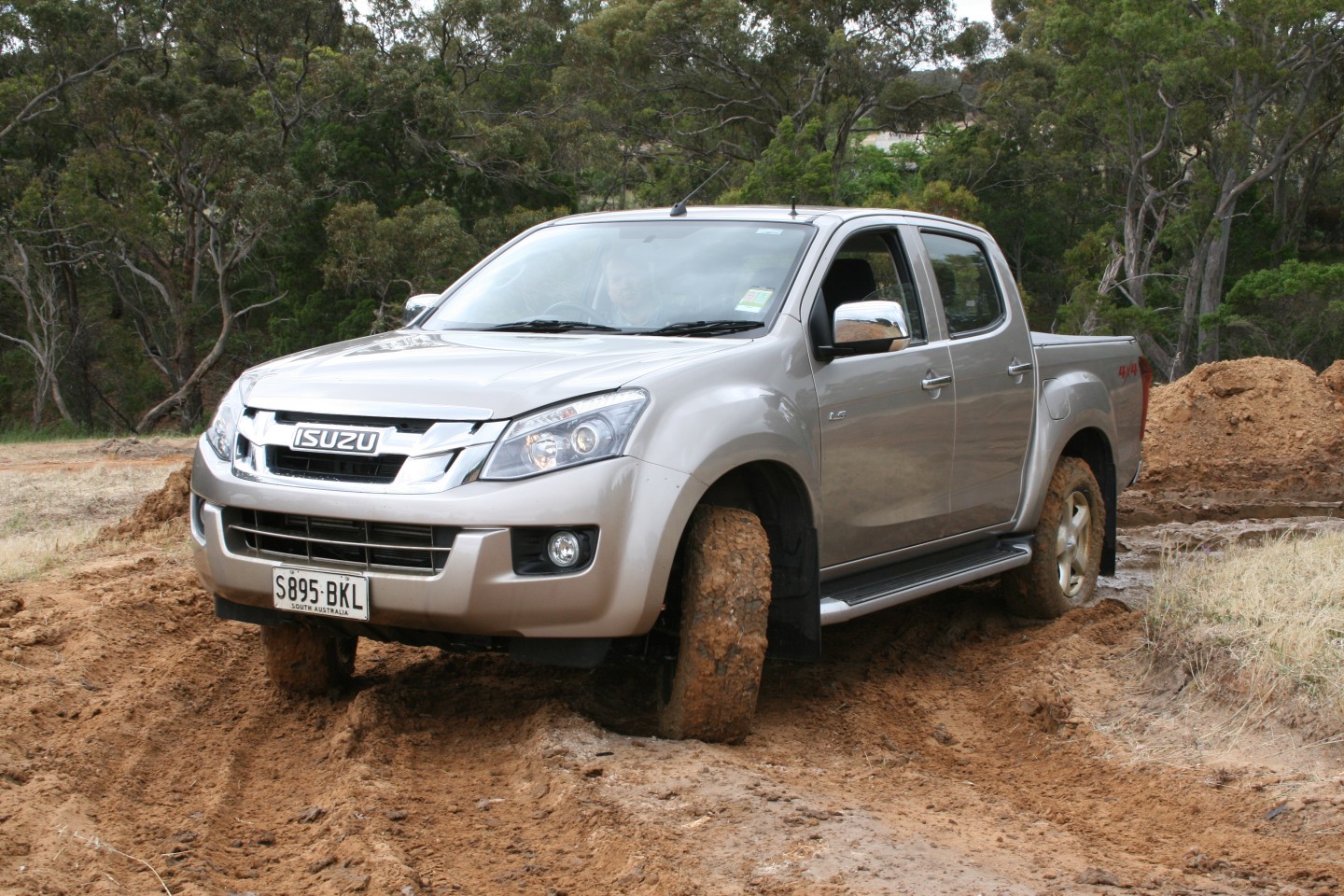 First up was a practical sand recovery demonstration using MAXTRAX that highlighted the importance of a long-handled shovel and a moderate level of fitness – we weren't in possession of either. It's a simple enough process – the more you dig sand out of the right places, the easier the recovery – and it showed just how effective the MAXTRAX are at lifting the vehicle back up onto the sand.
Next up was a little lesson in traction. A very wet winter had reshaped some areas of the quarry and David found one erosion gully that was perfect for an open-diff v diff-locker demo – the rear diff in David's Adventure 4WD D-MAX is fitted with an ARB air-locker – and the 'traction magic' provided by a locker became obvious to all.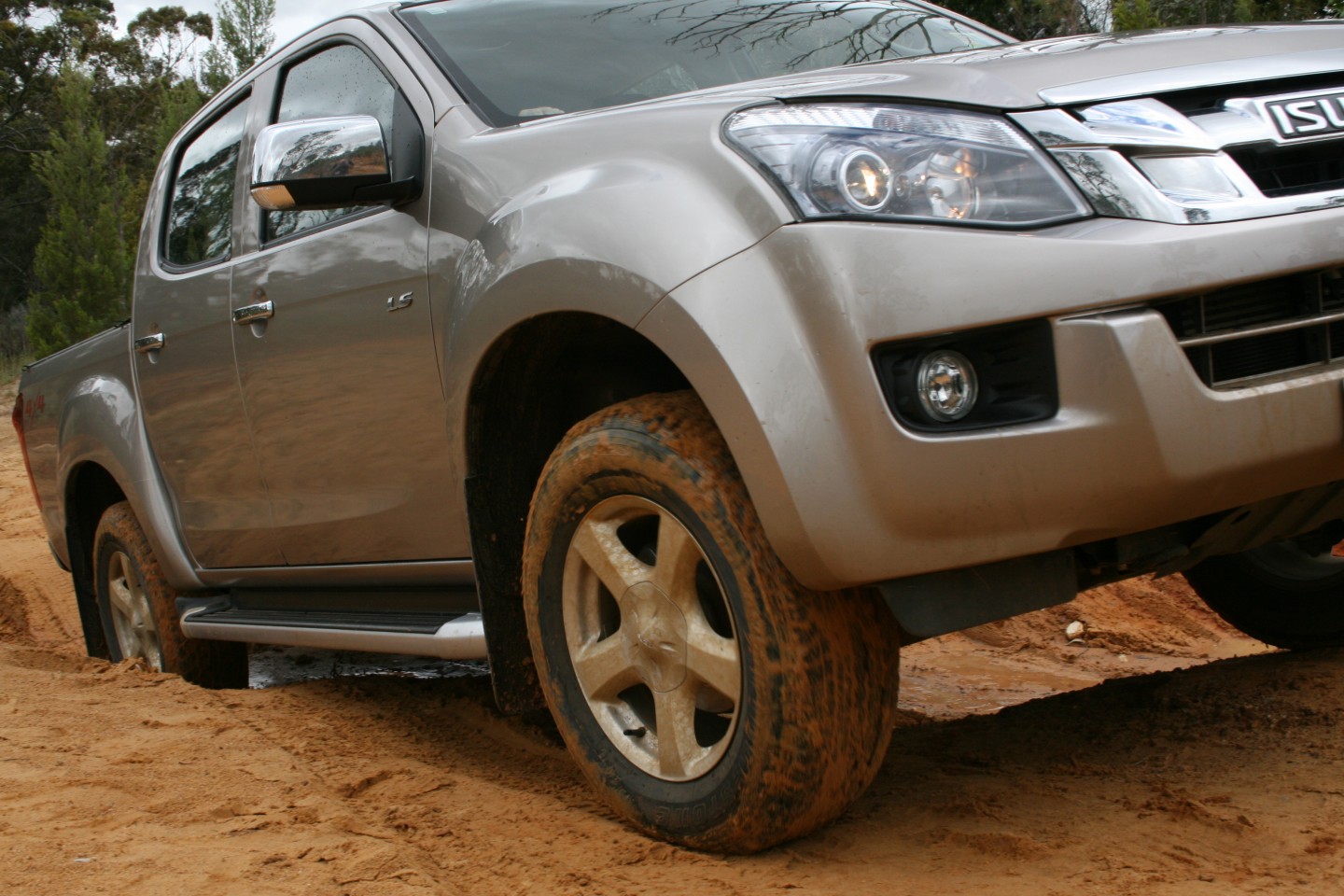 With the rear diff-lock switched off (leaving the D-MAX with it's standard open diff) the D-MAX was quickly 'crossed-up' with the opposing drive wheel at each end spinning harmlessly. Engaging the locker resulted in drive to both rear wheels and the D-MAX proceeded through the erosion gully with ease.
Hands up if you think a factory diff-lock option for the all-new D-MAX would be super.
We then took our cars around a considerably more challenging course that included one rutted downhill section that challenged the driver to leave the car to its own devices, a concept that is effective but very unintuitive. David's instructions were simple, "low range first, don't steer, don't brake, don't touch anything alright!" Sometimes your 4X4 knows best.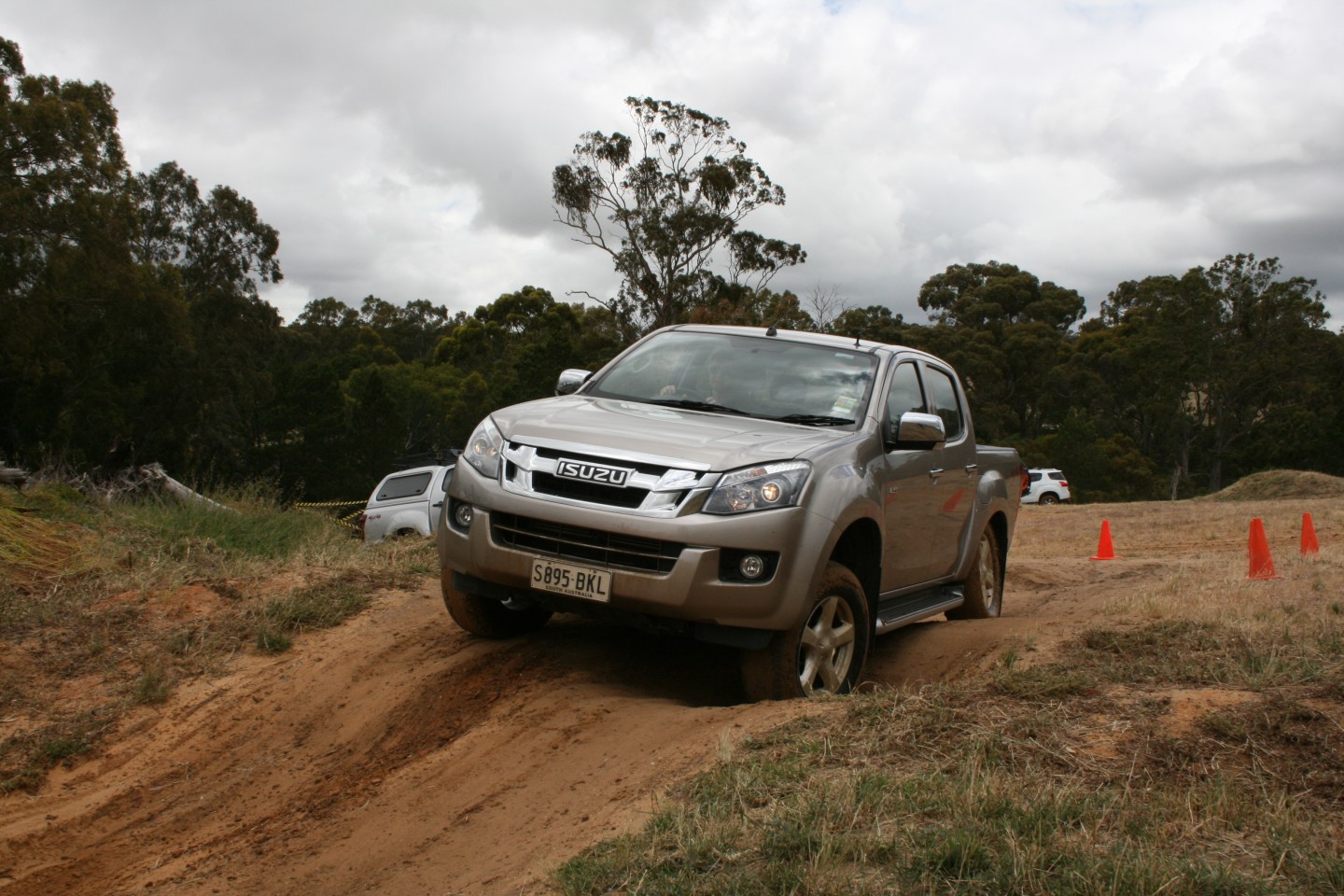 The day finished at around 5pm and everyone left with a new level of respect for their Isuzu 4X4 and what it can do off-road, and, just as importantly, the confidence to take it off-road – which is what it's all about.
The I-Venture Club is open only to owners of Isuzu D-MAX and MU-X 4X4 vehicles. It's a great initiative that Isuzu owners should take advantage of. The one day course that we attended in the Barossa cost a very reasonable $300, included breakfast and lunch, use of a UHF radio and a full days tuition with a group of like-minded fellow Isuzu drivers.
For more information regarding upcoming events and locations visit www.iventureclub.com.au