Xmas is just a week away and for many of you, you'll be thinking about visiting new camping digs or returning to old faves, but have you done your preparation?
Owning a camper trailer or an off-road caravan is a huge life bonus. Having the ability to, at a whim, hook up the rig and go, is one of life's greatest pleasures, but the last thing you want half-way into the journey is an epic fail.
This coming weekend is the one where you want to get the spanners out and check a few things and replace anything that looks even remotely dodgy. So here are some holiday-happiness pearls of wisdom to keep the family united.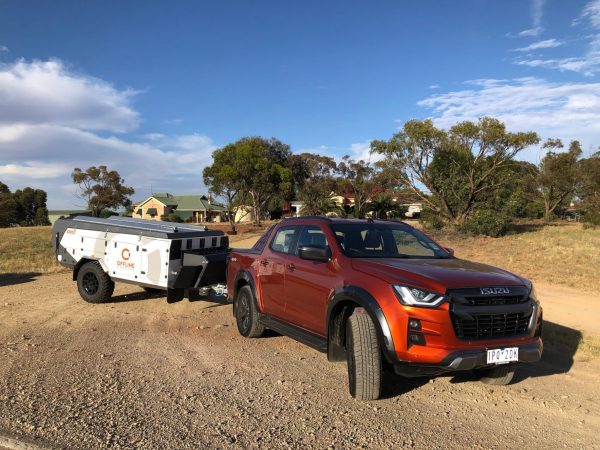 First cab off the rank will be found underneath, a check of brakes and bearings.
Now there's plenty of really informative videos on YouTube that'll talk you through this process if you're a new chum to automotive home-handyman-101. Basically, you'll need a few tools and a stable and flat surface to raise one side off the ground with a trolley jack and jack-stands to safely pull the wheel(s), to get to the hub assembly. Once off the ground, you'll be able to give them a spin and see if anything is dragging, rumbling or possessing a bunch of free-play that'll promote a death wobble.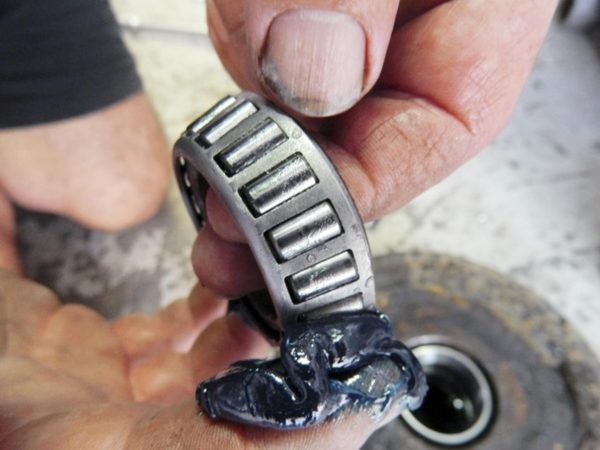 Fingers-crossed, all you'll be doing is repacking the bearings with fresh grease, but be on the lookout for discolouration (blueing) of the stub axle and surrounds that'll indicate overheating and if that is the case it'll be out with the surgeon's tools to replace a bearing set and maybe more.
That gets us thinking why did that happen?
It might be poor servicing, overlooking the need to keep that hub assembly chockers with fresh grease, or something more dramatic like a dragging brake?
I've been hiring a fleet of camper trailers for twenty years and at least once a year I get a call from a hirer stuck somewhere remote because a wheel bearing has been fried. The usual cause is the trailer handbrake left on. Driving down the road (and I don't know how you'd miss the new-found resistance) with the brakes dragging creates friction converted into heat that'll melt the grease allowing the bearing to run dry and at the same time fry the brake pads and boil the brake fluid. Don't do that! That's a serious strip-down requiring extra parts and nous.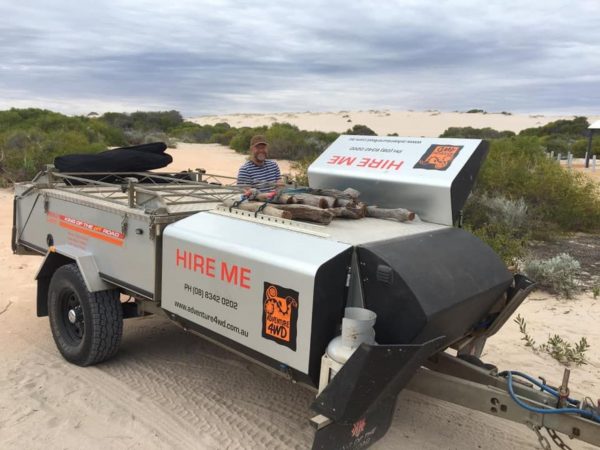 Environments can be harsh on axle assemblies too and one of the worst to drop into is mud and standing water for a few hundred metres. That slurry of grit and grot will infiltrate just about anything and grind the parts into submission. I've seen a set of brand-new brake pads evaporate in just one afternoon's misadventure in mud, so be warned.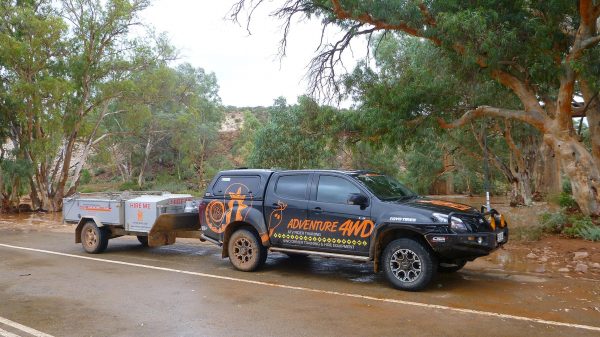 Whilst the trailer is in the air (and secure) check your suspension arms for free-play too, which might indicate bush wear-and-tear. They'll either be rubber or urethane, some need lubrication, some don't, so look for a grease nipple and give them a good old squirt.
Shock absorbers also need some occasional TLC or outright replacement and those on a camper will have a tough-old-life of it. You might be horrified to see the condition of the shock body, peppered as it will be by rocks and gravels thrown up by the wheels ahead of it. Any pitting on the chrome shaft will cause leaking-issues over time, as the seals they slide against will be scarred and ooze the lifeblood oil and gas out of the shock. Did we mention bushes before? Of course, we did. Shocks are no different as they cop the vibrations from a million impacts on a corrugated dirt road, each of them smashing the bush material to a pulp over time. Have a look too at all the welded fastening points around the suspension which might be cracked and needing rewelding.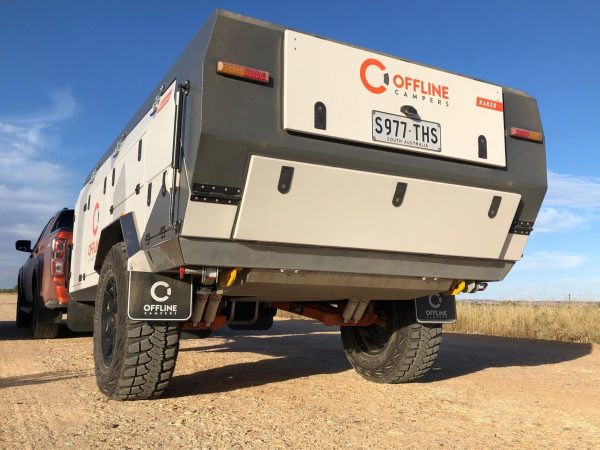 Whilst the wheels are off is the time to roll the tyres on the ground and inspect them for tread depth, irregular wear, cuts and tears and very importantly pressure. Pressure will vary widely depending on what your rig might be. A two-tonne, single axle caravan or trailer might need as much as 65psi/450kPa per tyre, whilst a two-tonne tandem axle version might need as little as 30psi/210kPa per tyre for the blacktop and be prepared to reduce pressures when off-road and on dirt.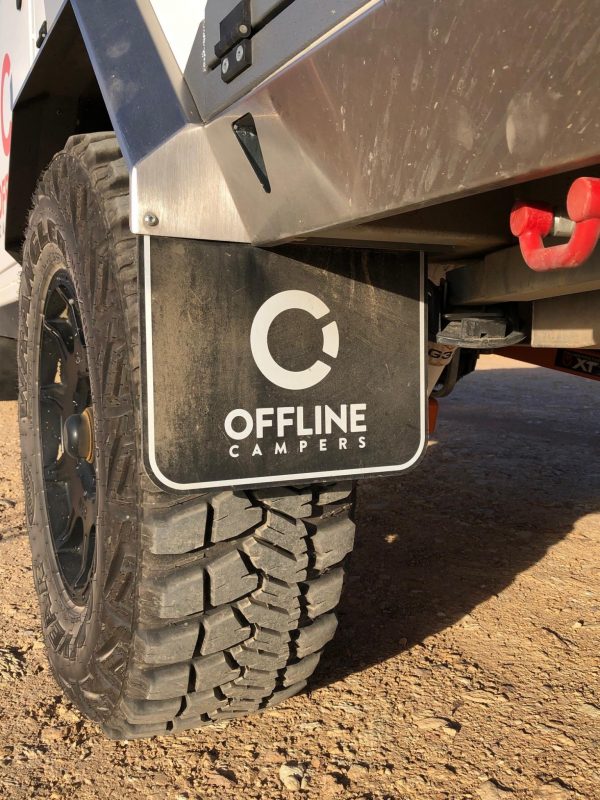 Some of you will have electric bakes and some hydraulics, so follow the brake lines back to the front of the trailer to the hitch and make sure there are no breaks or kinks or leaks. The master cylinder should have its fluid replaced annually and the all-important electrical connection for those of you with electric brakes should be free of corrosion that might limit a clean circuit.
If your camper has a cable-operated handbrake it'd be nice to know that within a few degrees of its arc, it's tight and the trailer secure in its lodgings. And then, of course, there's the hitch, which today come in a multitude of configurations, ball, poly-block, universal joint and sliding-lock pin styles and all with their unique servicing requirements.
One thing I can tell you is trailer electrics always rate as a major PITA.
The cable connection into the plug, flat or round, will always be the weakest link to lights that flash and brakes that brake. Pulling the plug apart and checking for broken wires, cracked housings and corrosion is wise. Here's an Adventure 4WD trailer hire hack… when you plug your camper plug into the socket on the back of the car, don't rely on the spring-loaded cover to secure it. Do a lap of electrical tape around the cover and plug to prevent the plug falling onto the road and being eroded to oblivion.
Something as simple as the chain and shackle arrangement warrants close inspection too, chains fatigue over time and stretch, whilst shackles need to be rated for the job.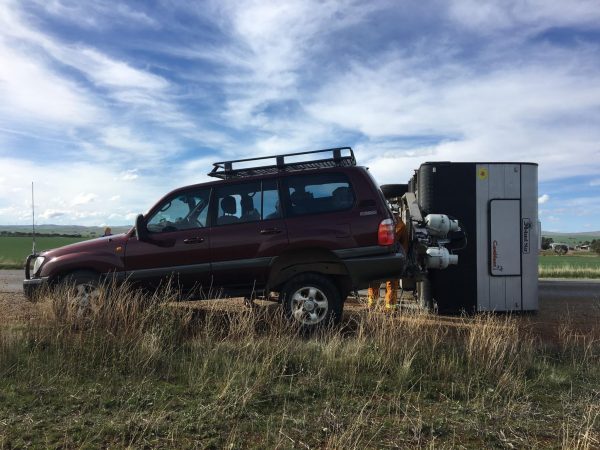 Once all that is done and the journey begins, you'll be pleased to know that the latest and greatest in vehicles have been paying plenty of attention to making your journey a safer one. As towing rates as a major driver of new 4WD sales, manufacturers are now thinking of ways of making that experience more fruitful. Technologies spun out of ABS (Anti-Lock Braking) and its life-saving derivative ESC (Electronic Stability Control), now offer TSA (Trailer Sway Assist).
The 2021 Isuzu D-MAX is a vehicle that is bristling with safety-tech and whilst TSA has been out for a couple of years now, the Isuzu version has been tweaked and refined with earlier sway detection to prevent a wagging tail taking you off the highway.
By applying selective braking inputs to individual wheels and decelerating engine-speed to subtly diminish speed with no scary moments, dangerous yaw (a rotation around the axis of a body) can be avoided. If your van is similarly equipped with ESC it'll hook up seamlessly to the car when the trailer plug is connected and then work in tandem with the tow vehicle to get an even better result, braking the trailer as well and getting control back in your hands.
Probably the most important technique for towing when on dirt that's largely ignored is the simple action of engaging high-range 4WD. In 2WD you are doing yourself a major disservice. With all the energy exiting the back wheels you're immediately introducing the potential for that dangerous yaw to occur. Using 4WD will draw the front wheels into the equation and provide valuable extra stability when it might be needed most. Have a read of this piece on part-time 4WD and its use.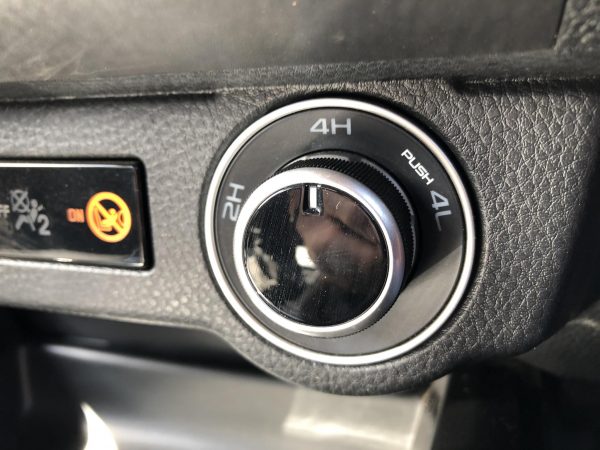 All that safety and 4WD functionality bundled into the vehicle and coupled to a thoroughly prepped trailer makes for plenty of peace-of-mind. Safe in the knowledge you're 100% good-to-go makes the journey part of the adventure and not a chore beset with problems. Here's wishing you a happy holiday!
Thanks to Sam at Offline Campers for the loan of his beaut Raker camper for this feature, a detailed review is coming soon!
Thanks too to Isuzu Ute Australia for the loan of the handsome Volcanic Amber X-Terrain D-MAX, a vehicle we've just test-driven up some ridiculously steep hills in South Australia's Flinders Ranges at a place called Bendleby Ranges via Orroroo. A full video review to be seen in the coming weeks in the first episode of Loaded 4X4 Magazine on YouTube.