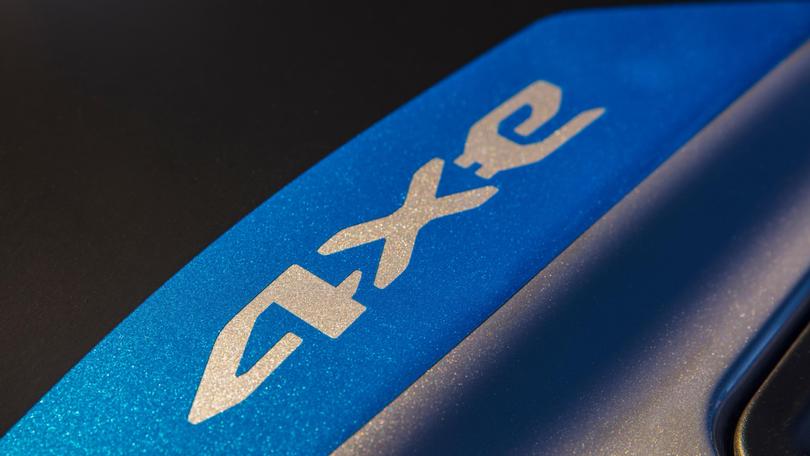 I'll admit to having a soft-spot for Jeep's halo off-road buggies, the Wrangler and the Gladiator. If you want to go seriously off-roading, nothing comes close to a Rubicon spec Jeep. I might have to adjust my thinking when the Ineos Grenadier becomes readily available and we get a chance to drive it somewhere serious. In the meantime, a double-diff-locked, live axle buggy with a super-LOW range like the Jeep setup, isn't found in anyone else's catalogue.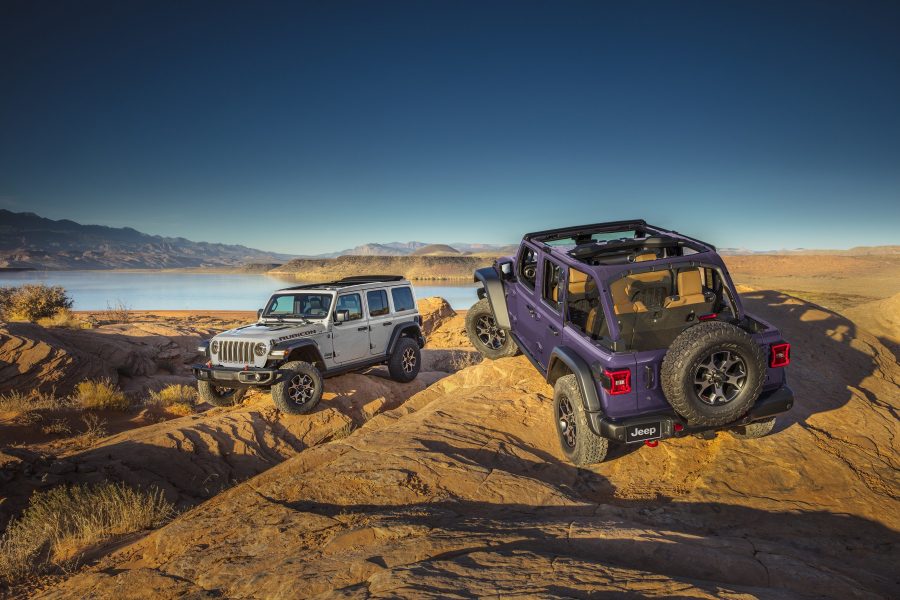 The Jeep pair are far from perfect though, I still believe blighted by the lack of a diesel powertrain (at least in Australia) for the time being. The Pentastar V6 petrol is OK, but not ideal for long-distances, because it's thirsty, nor is it torquey enough for my likes when scrabbling up the side of a steep hill because with a petrol you need engine speed to get them in the zing-zone which is usually the antithesis of finesse on a trail.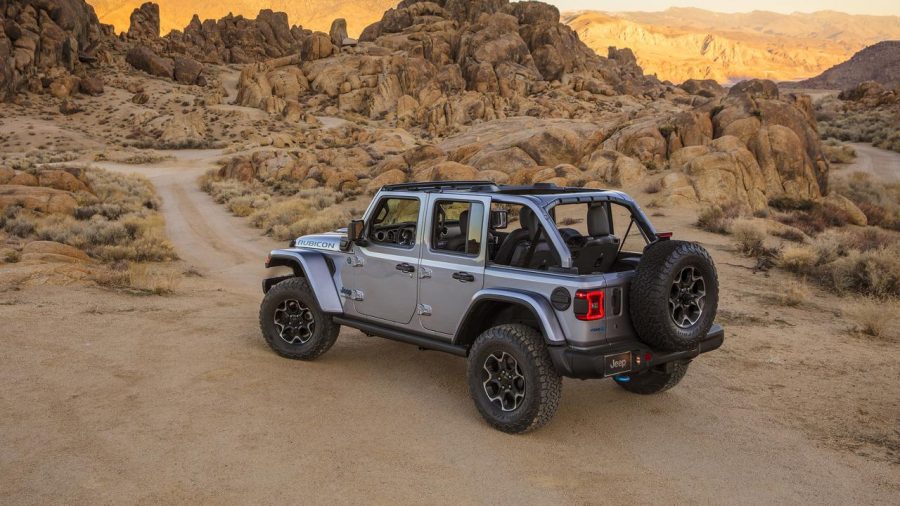 There's been a missed opportunity during the last three years to capitalise on a booming Australian recreational vehicle market, by not utilising the 3.0L V6 diesel freely available in the USA, whilst Stellantis pursued their electrification project and the roll out of the pathfinder 4Xe in the USA.
We reported on the 4Xe two years ago and the technology is positively interesting, because as much as I'd love a Rivian (a full EV/electric vehicle), the poles and wires aren't going to support it in the back-blocks of the Flinders Ranges anytime soon. A charging station in the main street of Blinman is still but a dream!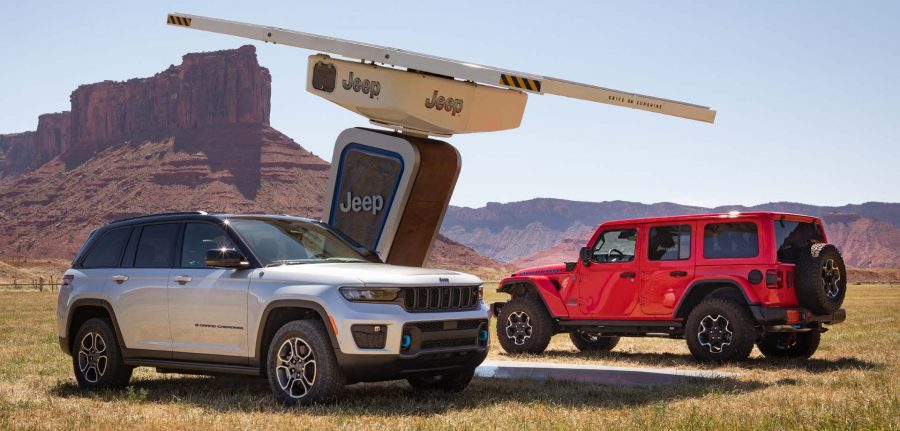 The beauty with a hybrid is that when the battery is flat, you can still get home.
The 4Xe works like this.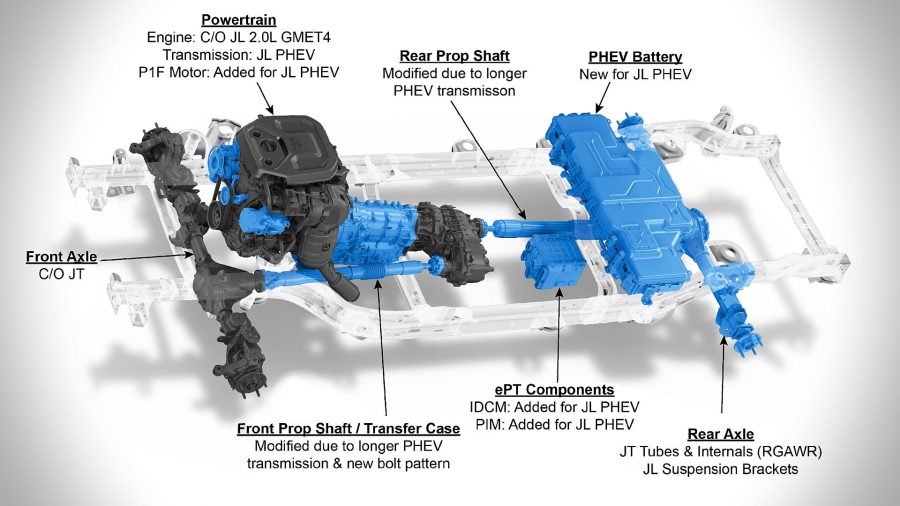 Using a 2.0-liter turbo four-cylinder petrol and hooked up to an 8-speed automatic, you've got the range-anxiety bit covered. Coupled to that are two electric motors.
One is a 33kW generator/alternator unit hanging off the front of the petrol motor in the usual fashion (and thankfully nice and high in the engine bay) and driven by a belt from the crank pulley.
As the engine spins, so too the generator/alternator, it supplies electricity fed into into the battery pack stored under the back seat, ready to augment the engine's power when it's under load. Under load I'm going to call it a supercharger, because it's going to help along the petrol's crank with some belt-driven extra pep.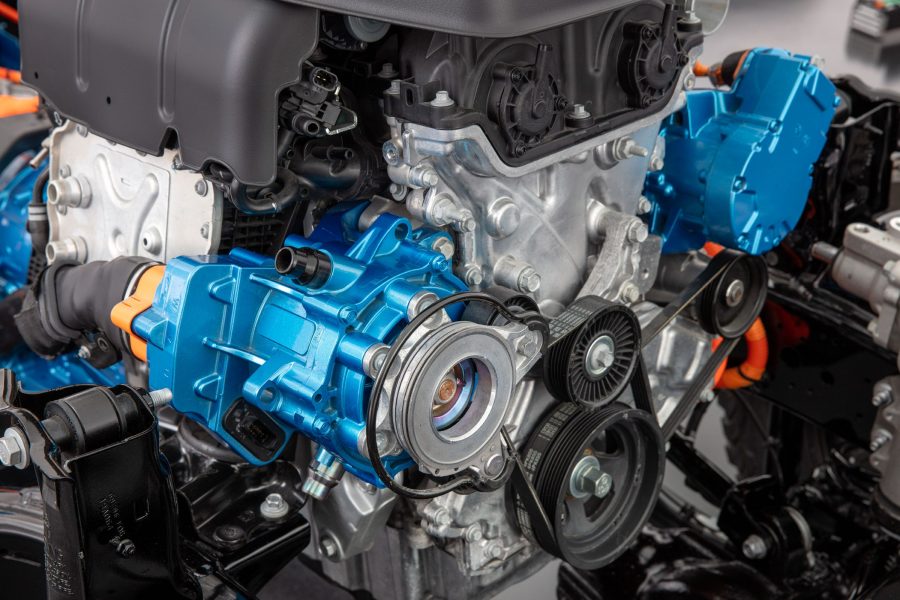 Electric motor number two, is rated at 100kW and located in the gearbox. Push hard enough on the accelerator pedal or as the complex 4Xe brains recognise the load it requires, and lookout, a seam of instant get-up-and-go is delivered. Nice.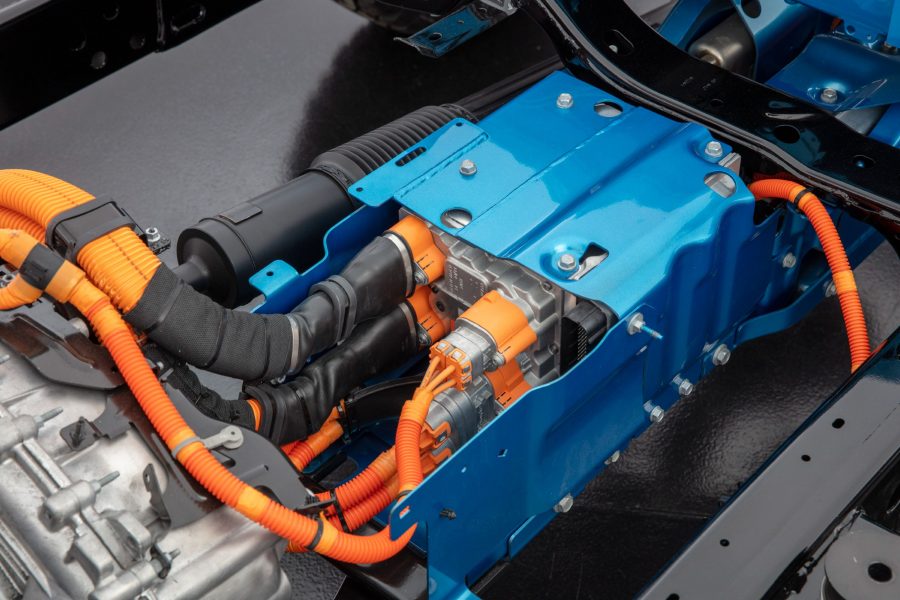 There are also some regenerative braking moments going on when the vehicle is used in "Max Regen" mode, which will trickle-charge zap into the system on the slow-down moments. You likely won't even need the brake pedal except to come to a full stop. That might take a week or two's driving to get used to?
The combined outputs at full noise are a nice 280kW of power and 637Nm of giddy-up torque. By comparison the 3.0L V6 diesel offers 193kW and 600Nm, so we can't cry about the 4Xe's potential grunt. It has on paper, plenty.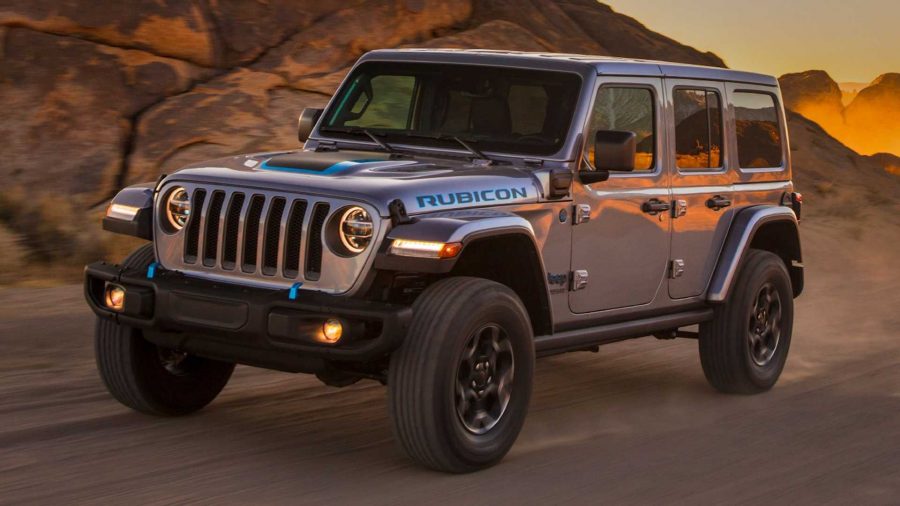 All of this has appealed to a great many USA buyers and this week Jeep announced what I thought was a pretty amazing claim (although there are likely some caveats).
In the first half of 2022, Jeep has sold more 4Xe Wranglers than ALL of Toyota's combined sales of RAV4 and Prius Prime (that's their plug-in brand) hybrids AND their Lexus offerings too. Nearly 20,000 4Xes walked out the door compared to only half that from Toyota. That makes Jeep Wrangler 4Xe, the biggest selling PHEV (Plug-In-Hybrind-Electric-Vehicle) in the USA. Wasn't expecting that!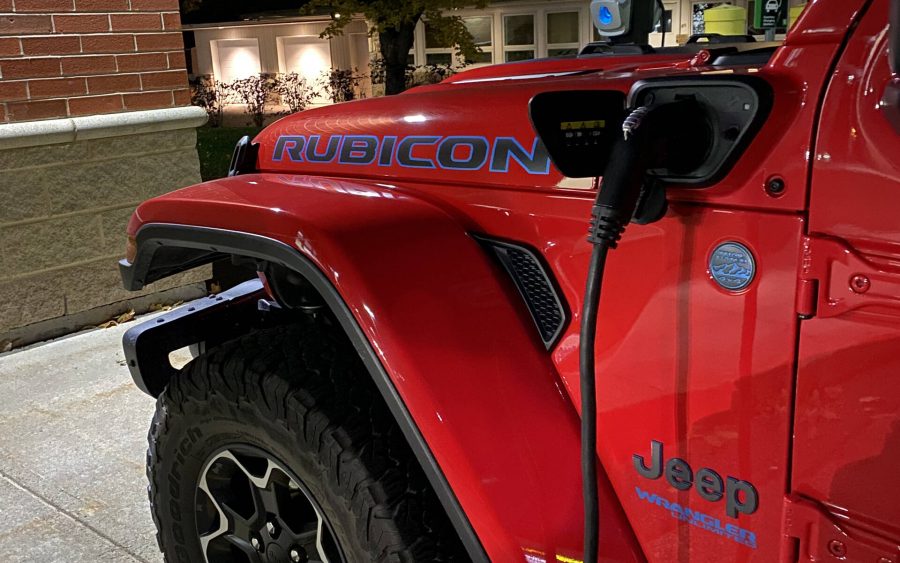 So what were the caveats we ask?
Toyota might cry foul in that they have been hit repeatedly hard by Covid interruptions to the production lines in Japan and shipping/transport as well as the international semi-conductor shortages and that likely dampened stock availability and thus sales, but I reckon for Jeep, that's still a pretty amazing result.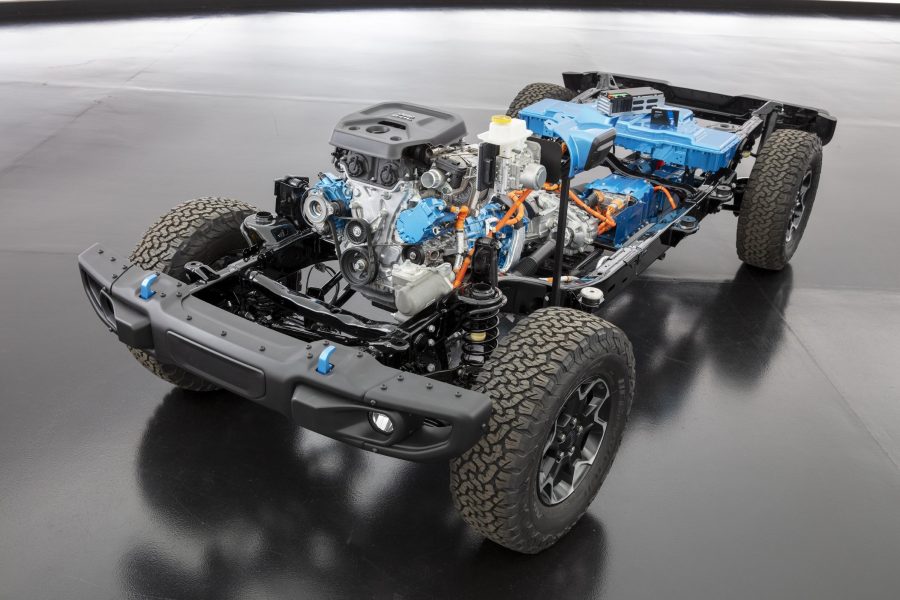 Some additional perspective. Whilst that's a healthy tranche of sales, plug-in-hybrid-vehicles (PHEVs) only account for 1.4% of total USA vehicle sales. EVs on the other hand, at least in Ford's order book for the F-150 Lightning, numbered 200,000 reservations back in May, and with a production capacity of 150,000 vehicles per year… that means they are sold out until the end of 2023!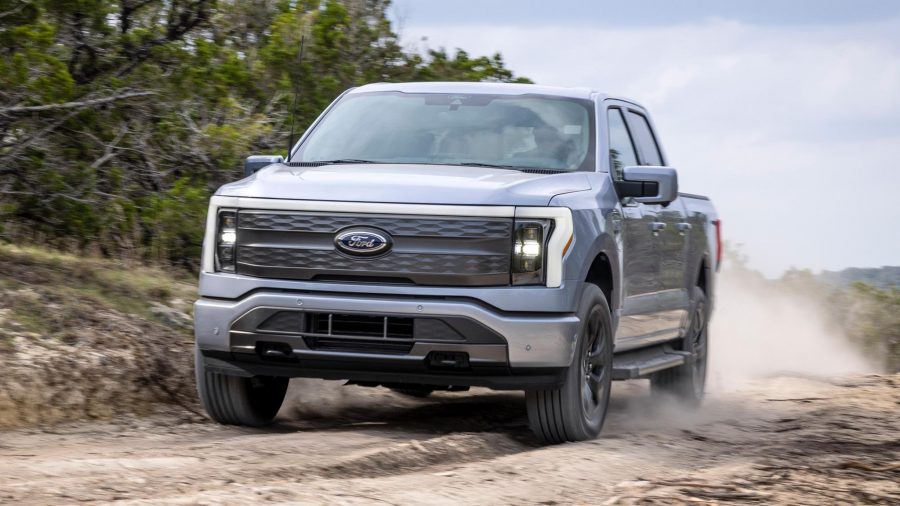 Like it or not, some form of electrification is coming to this country.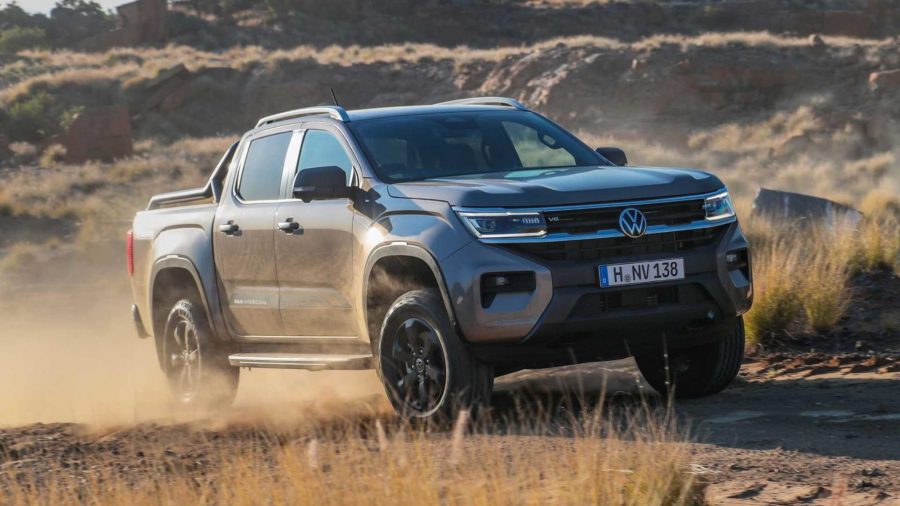 I wrote just last week about the pending VW Amarok for 2023 and that Blind-Freddie could tell you that that vehicle would have had to have been designed with EV or PHEV in mind, given that the vehicle is a Ford partnership project. That was likely confirmed yesterday with Ford registering the "Lightning" brand for the Ranger. Join the dots.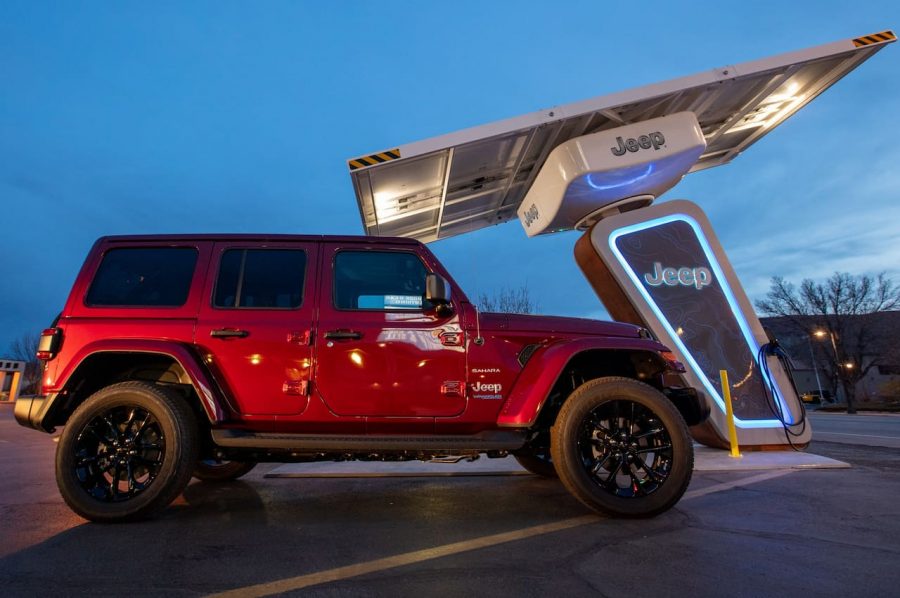 When someone takes the initiative and builds solar stations out in the back-blocks like Jeep has with its trackside servos (an array of solar panels feeding a big battery with charging port/leads) on the Rubicon trail Stateside, I reckon we'll see some serious take-up with a brace of remote fast-chargers. This is the future-world… until some knob-jockey channeling Che Guevara decides to unload a Remington shottie into the battery's flanks, just for shits and giggles!