New Toyota Sequoia is the big wagon Toyota peddles in the USA instead of the Land Cruiser 300 and shares the same TNGA-F platform. Not only that, but the Tundra ute is also born at the hip and we reckon is destined for Oz as Toyota's heavy-hitter to tackle the RAM pickups. Sequioa saw the light of day recently and we now know that hybrid drive is a reality for the Tundras we're expecting for Down-Under.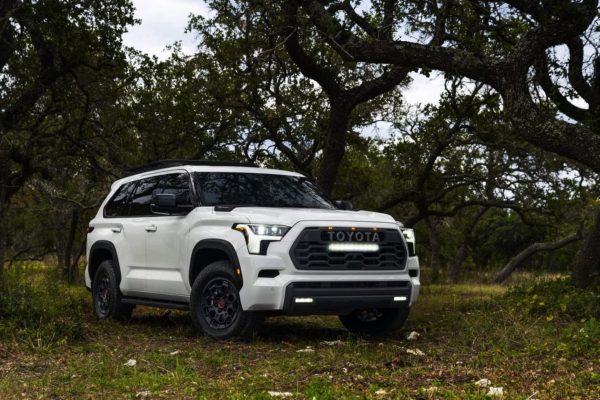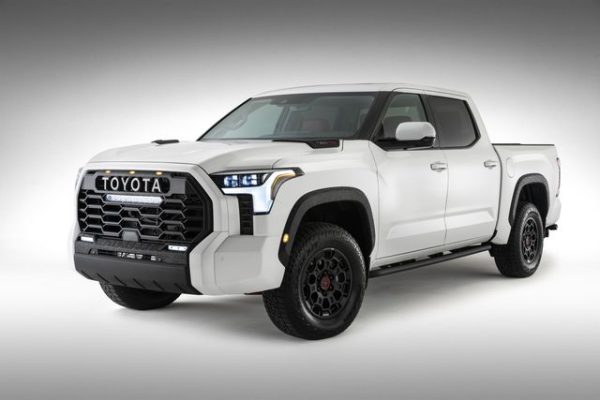 Expect our Tundras to offer a traditional ICE (that's internal combustion engine) option using the LC 300's 3.3L V6 diesel, at least for the time being, until diesel is snuffed out. Whether it comes out in fire-breathing twin-turbo form, or a slightly detuned for longevity single-turbo variant remains to be seen, but expect a parallel petrol offering in a 3.5L twin-turbo V6, with the hybrid drive system. Expect too, that the ten-speed auto now seen in LC 300, will be a feature of our Tundras.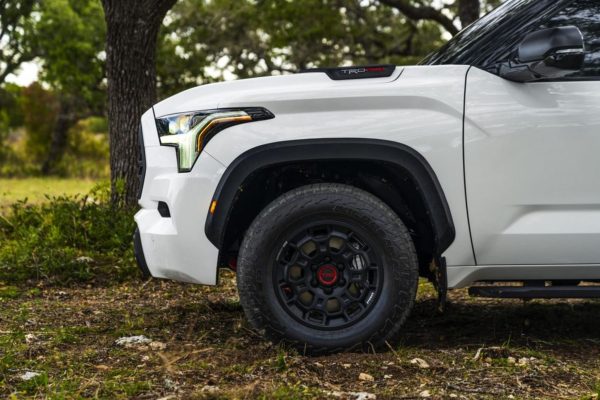 The full-time 4WD system offers locking and electronically, on-demand locking of the centre-diff, along with a locking rear diff.
We know that the 3.3L V6 diesel is good for 700 Nm. The 3.5L V6 petrol-hybrid might be good for 325kW/795Nm. That's a very tasty number for those moments when you need to get the sled past a road train! But wait, there's more, because the fuel efficiency quotient will likely be half that of the diesel or less. Toyota call the hybrid drivetrain "I-Force Max".
The battery pack in Sequioa is laid down between the chassis rails stretching rearwards and under the cargo area where the third row of seats hide. Somehow Toyota have managed to get the under-slung spare in that space as well, so there must be some clever engineering to make that a "slim" reality. The battery pack is a nickel-metal-hydride cluter with around 1.5kWh of capacity and that gives instant gee-gees when the pedal gets a prod.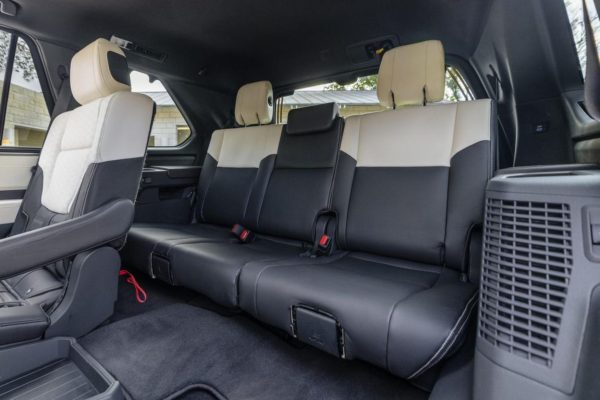 We speculated whether the Aussie Tundra might have gone IFS/IRS, but given the Sequoia is boasting a live rear axle a'la LC 300, we might, just might see a coil-sprung arse on a Toyota ute for the first time. Gimme some flex! The TRD go-fast models sport 2.5″ Fox bypass dampers with remote reservoirs, along with UVP (that's Under Vehicle Protection) bash plates and light-truck all-terrain tyres.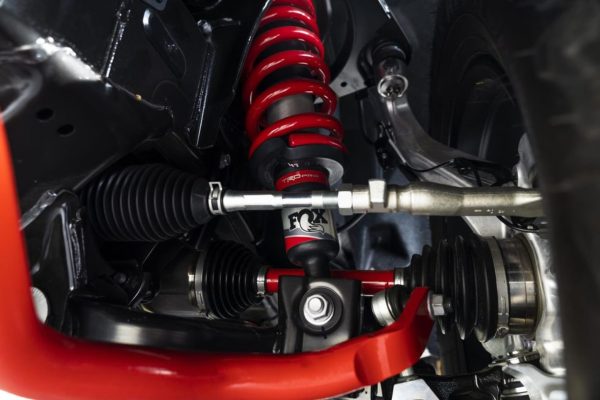 Interior appointments are cosy; a 14″ touchscreen does the entertainment and climate controlling, along with dialling up the Multi-Terrain track settings and its cameras and Crawl functions.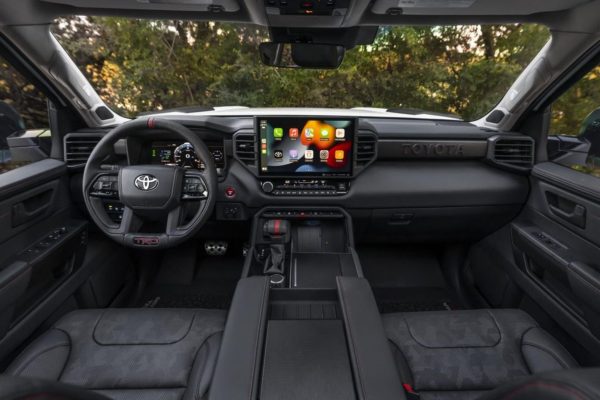 It all sounds like a tour-de-force for Toyota. If its repackaged for Tundra, as we expect it to be, it'll find a lot of Aussie buyers. The only problem might be the wait. Someone the other day hinted a four year wait for LC 300! Ouch.