Toyota announced this week that the Hilux was to receive some updating and we all know the reason why don't we?
We reported a couple of days ago that whilst new Ranger is just about to lob (likely September-October), close on its heels in the first quarter of 2023 we'll see the new Amarok, spun off the Ranger for Volkswagen, in a similar product sharing arrangement currently seen with Isuzu D-MAX and Mazda BT-50.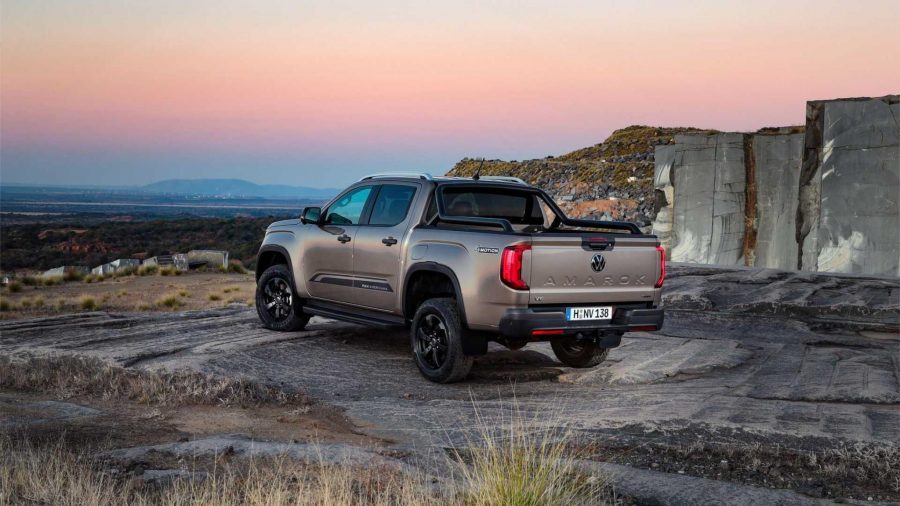 Product sharing is not new and Ford has past history, having been partners previously with Mazda with the Courier/B Series utes, that morphed into the Ranger/BT50 project back in 2011. Whilst that marriage drove some serious sales along, that wasn't the case for Nissan and Mercedes Benz with the Navara/X-Class project, dropped by Mercedes after only a couple of years.
Sales were nothing like what MB expected.
Continuing the relationship was likely impossible anyway, with the decision by the Alliance Group (Renault/Nissan/Mitsubishi) that it will be a Navara/Triton pairing into the future and Mitsubishi will take that lead. Expect new Triton mid-next year and Navara shortly after.
That was a shame about the Benz, as the X-Class 350D was a cracker ute, with a lusty 3.0L V6 diesel and a coil-sprung live rear axle (with disc brakes) that offered great comfort and flex. I suspect it was just ahead of its time, because the market has fractured now post-Covid, and a whole new breed of 4WD buyer is out there wanting something better than the status-quo dross – namely a disc-brake back-end with coils instead of leaves, and a motor with some serious grunt.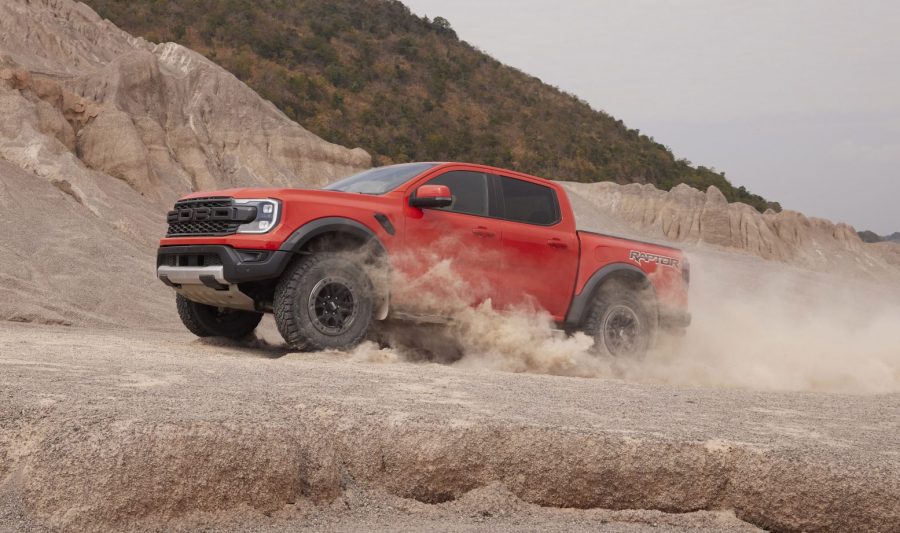 Ranger Wildtrak V6 and Raptor V6 will now step into that void and pull plenty of buyers who are more lifestyle focussed with their new vehicle ownership.
Meanwhile. Back at Toyota. They likely didn't want to miss a piece of that action.
But what to do, with a platform that is showing its age, and still has to fight on until 2024-2025?
I guess, have a bit of a fiddle?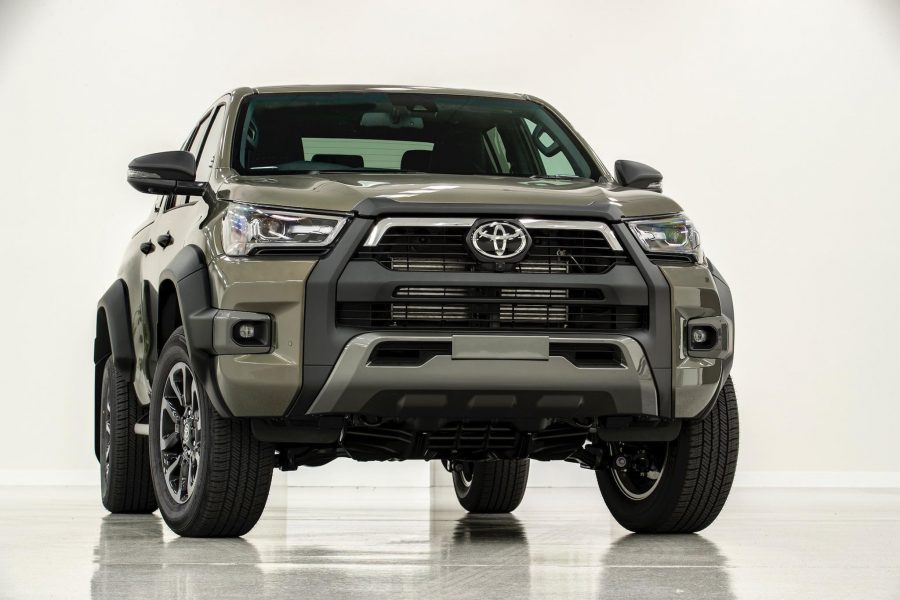 I won't dwell on the basic Hilux range except to say they'll all receive more electronic safety aids, a couple of different wheel treatments and some new interior colour. The bigger news is found in the Rogue and the pending replacement of the Rugged X, likely called Hilux GR Sports?
High-speed straight-line stability was never a Hilux strength. We've reported on that in the past when doing our equivalent of the Moose-Test, we call it, the Wombat-Test. Old Hilux gets a bit roly-poly with quick changes of direction, so the Toyota engineers have gone full-fat on the wheel-arches, because if they weren't there, new Hilux would be showing some serious tyre poke.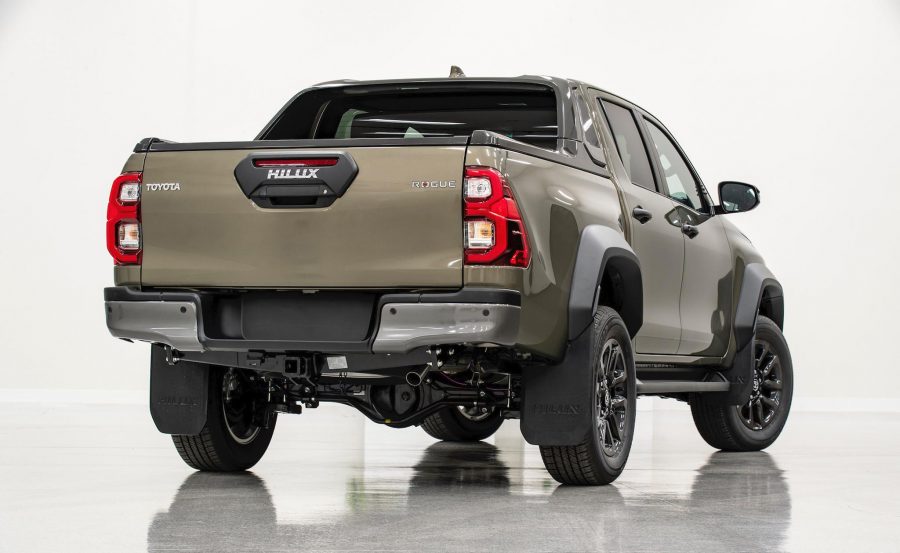 They've added 140mm to the track width, which isn't easy, as it requires a whole bunch of changes to locating arms, driveshafts, stabiliser bars (because there is one in the back now), spring rates and lengths and good old geometry adjustments to make a more stable-riding ute.
It's the Toyota equivalent of Ford massaging the Ranger back in 2018 to create the Raptor. Slap on some fender flares and look out! Remember the Tonka?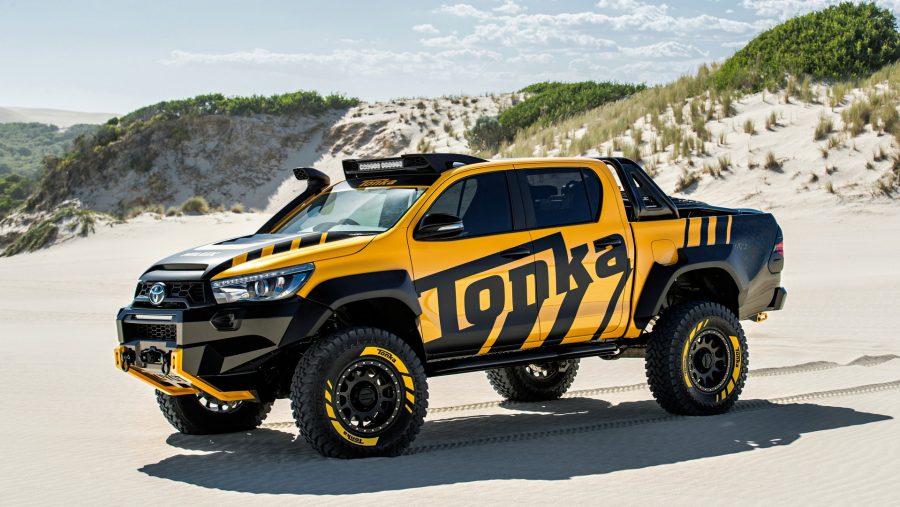 That's a pretty bold move for a traditionally conservative vehicle maker, who has displayed over the years, more a follow-someone-else's-lead-and-improve approach, rather than be an out-and-out innovator/leader (Hybrid drive excepted).
Along with the 140mm increase on the track width, Toyota have also increased the ride height by 20mm, which will be great for off-roading. If that's measured under the diffs then it means new Rogue is wearing taller rubber? Can't tell that from the pics though, because the teaser pics show a 18″ wheel but no sidewall scribblings that might give the size away.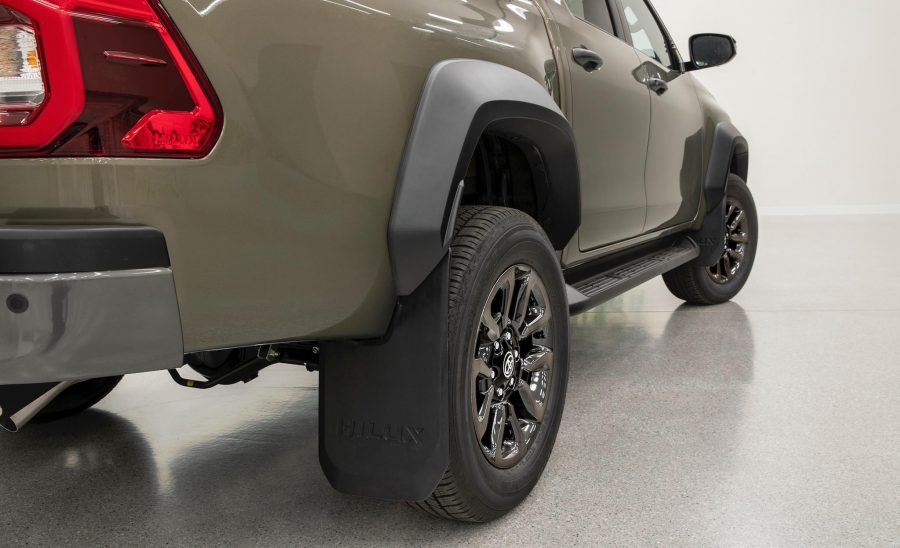 The tyres will be crap, at least on the Rogue and lesser mortals, as they are a passenger pattern Dunlop Grandtreks. Yuk.
You need to read this article we ran up the flagpole a couple of months ago to understand how tyre selection for a modern 4WD is fraught with danger for the under-educated. Don't get suckered into buying a pretender, a tyre with an all-terrain face, sitting on a passenger carcass! And I'm not a fan of 18″ wheels either! Others will beg to differ…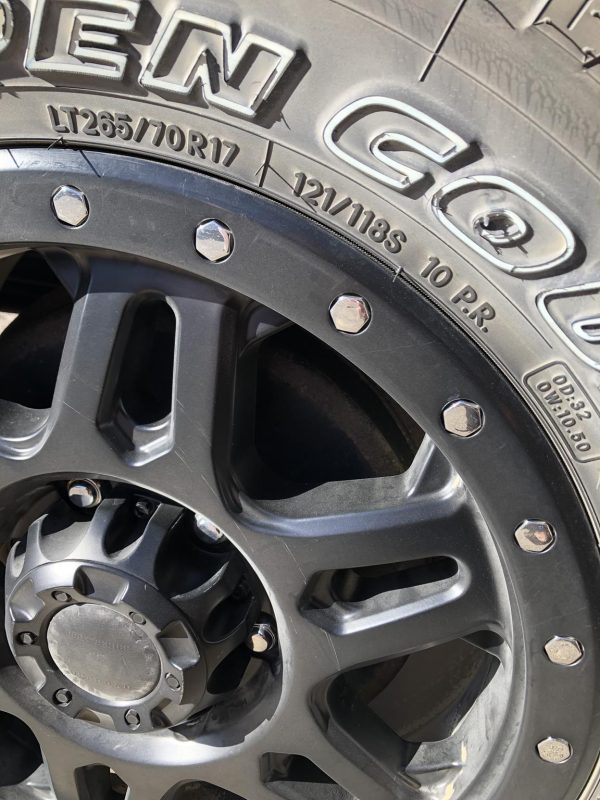 You can expect the GR Sports version will have 17″ wheels if the vehicle is being pitched as a competent off-roader. Seventeen inch offer more volume per psi, hence a longer footprint, greater bottom of rim protection with a deeper sidewall, better comfort with more sidewall flex and infinitely better tyre pattern and size choice. Add light-truck construction and a minimum 120 load index and you'll have tyre Nirvana, on or off-road.
I mentioned the arse-end of a 4WD before. New Hilux Rogue adds a breath of fresh air for a Toyota commercial ute in ditching drum brakes. Sure, the Land Cruiser range made the switch a while back, but Toyota with the Hilux, like most other manufacturers, has been taking us for mugs for decades by serving up drums. They are total crap. Congratulations Toyota on taking that important step, that will wake up the laggards and bring some long, long, long overdue change. In case you missed that… it was LONG overdue!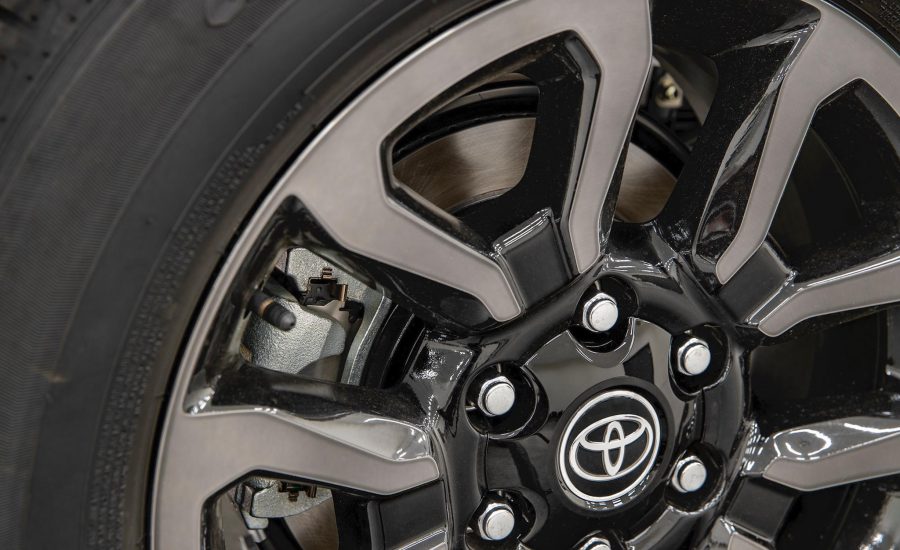 Pity about the rear springs.
They'll still be leaves. That'll leave something for the aftermarket to fix because the history of OEM suspension is that it's soggy, can't carry the loads they claim they can and will need replacing outright and quickly. That's something we're good at doing over at the Loaded 4X4 Store.
Motivation won't be changing, unless Toyota reprise their petrol-surprise of a generation ago (2008) with the supercharged TRD V6 Hilux. That is entirely feasible given the era of Diesel-Doom and Ford championing a petrol go-fast Raptor soon. I tell you the world has gone mad. Especially in the Putin-era, with fuel likely to cost you $3 per litre as soon as the fuel excise rebate bites the dust.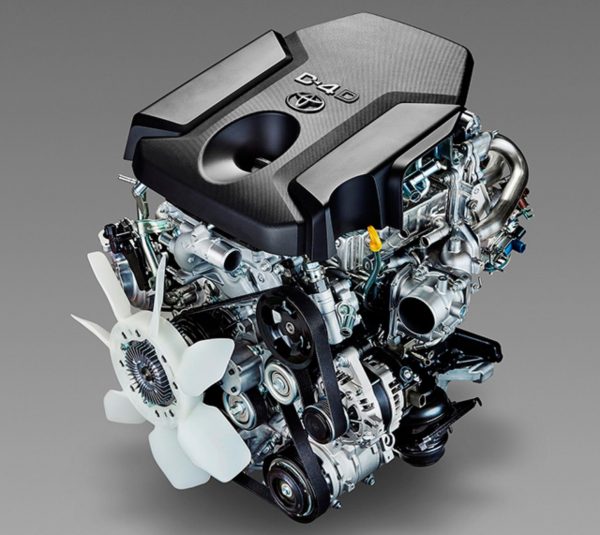 So, you can likely expect the same 2.8L diesel four with a claimed 500Nm will be doing the giddy-up, tucked up in bed with the same Aisin six-speeder. Never say never though. Maybe the eight-speed Aisin seen in the Pajero Sport might be a transmission upgrade that'll keep that motor in the zone? Toyota have a decent stake in Aisin (around 25%) and are responsible for near 70% of their gearbox sales. Can't be that hard to lean on the product planners with a couple of cartons and sneak that through for a special model?
There are a couple of welcome changes there. A wider track will increase stability and that's safer, a bit more clearance will never go astray and disc brakes make me smile, but it's all a rearguard action trying to stem the drift of sales to the opposition. The 2023 Hilux needs a bit of Tonka in it, whilst the 2025 Hilux needs to take the lead, totally restyled in the electric Tacoma concept fashion and featuring a hybrid drivetrain and coils in the back, at least for the halo version (and a full-time transmission). That'll be a moment to respect.