If you've read my review of the Ranger Raptor, you'll know that it was and still is, in my opinion, the best 4X4 ute you can buy in Australia right now and that has everything to do with the suspension, then the suspension, and of course the suspension.
So, it should come as no surprise that the just announced Ranger FX4 MAX, has piqued my interest more than a little. It takes the average XLT Ranger and adds some seriously good kit, that includes a proper suspension makeover, using Fox gear. Did someone mention suspension?
These utes are so often let down by their manufacturer penny pinching on the vitals, stuff like suspension components, although this crap attitude is slowly changing. Ford led the way with the Raptor, and they're doing it again with the FX4 MAX.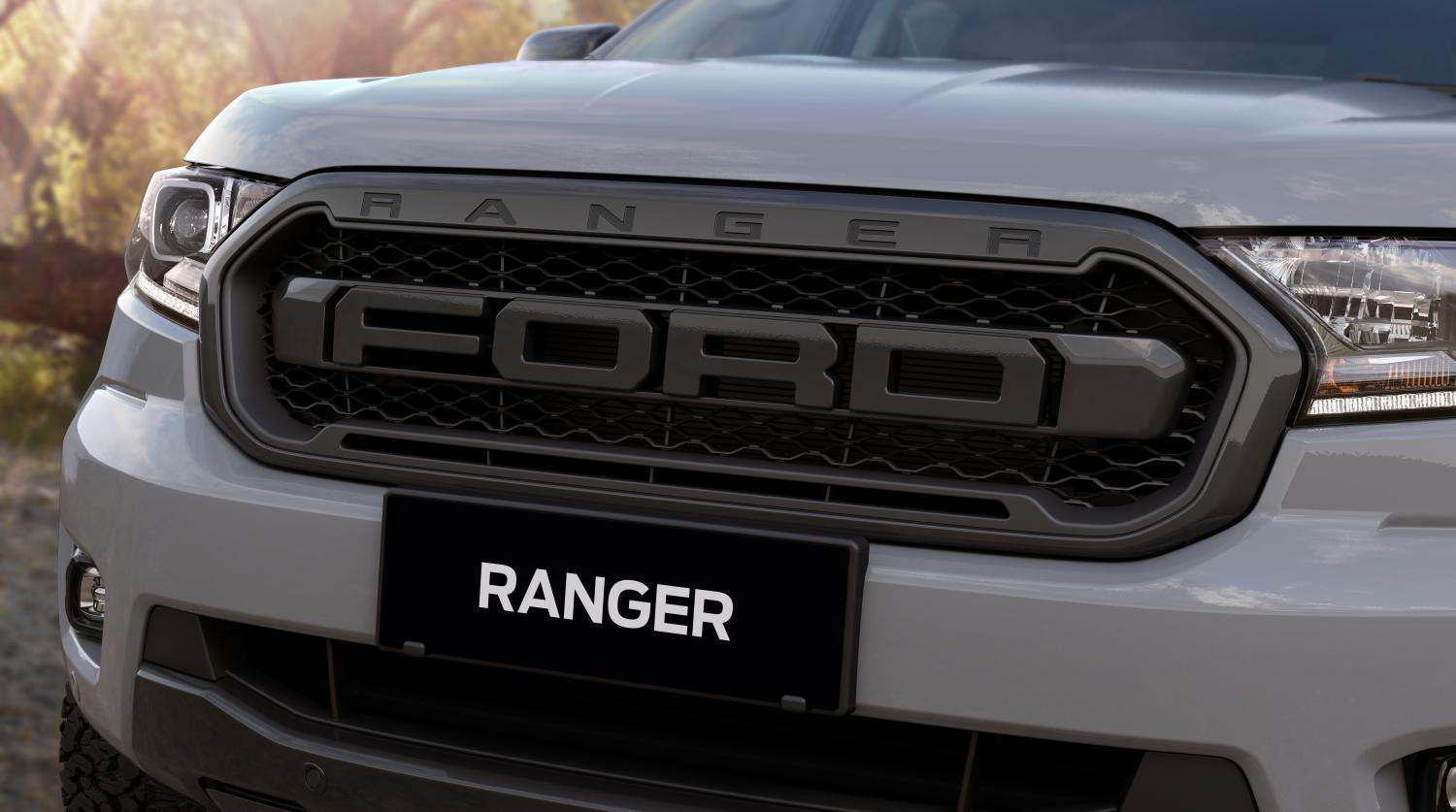 Let's get the frippery out of the way first.
The Ranger FX4 MAX will make Bruce, your jealous neighbour, pee his Yakkas, when he spots it's Ford Performance-like 'F.O.R.D.' lettered grille and dark grey skid plate, mirror caps, door handles, wheel arch mouldings and rear tray surrounds.
If that's not enough, there's also a full-length matt black sports bar with in-tray lighting and body-mounted metal hoop side steps, that Ford says 'toughen the look and emphasise FX4 MAX's off-road attitude'. Okay then…
There's also some fancy seats with 'carbon accents', Miko suede inserts and FX4 MAX embroidery, along with Raptor sports pedals, a leather-wrap steering wheel with Black Alloy inserts and revised door trims.
The one useful interior addition is a set of six auxiliary switches that sit above the Ranger's central 8.0" touchscreen infotainment system. Ford has thoughtfully fitted a specific 250A alternator to support the use of the multiple accessories that can be controlled via these switches.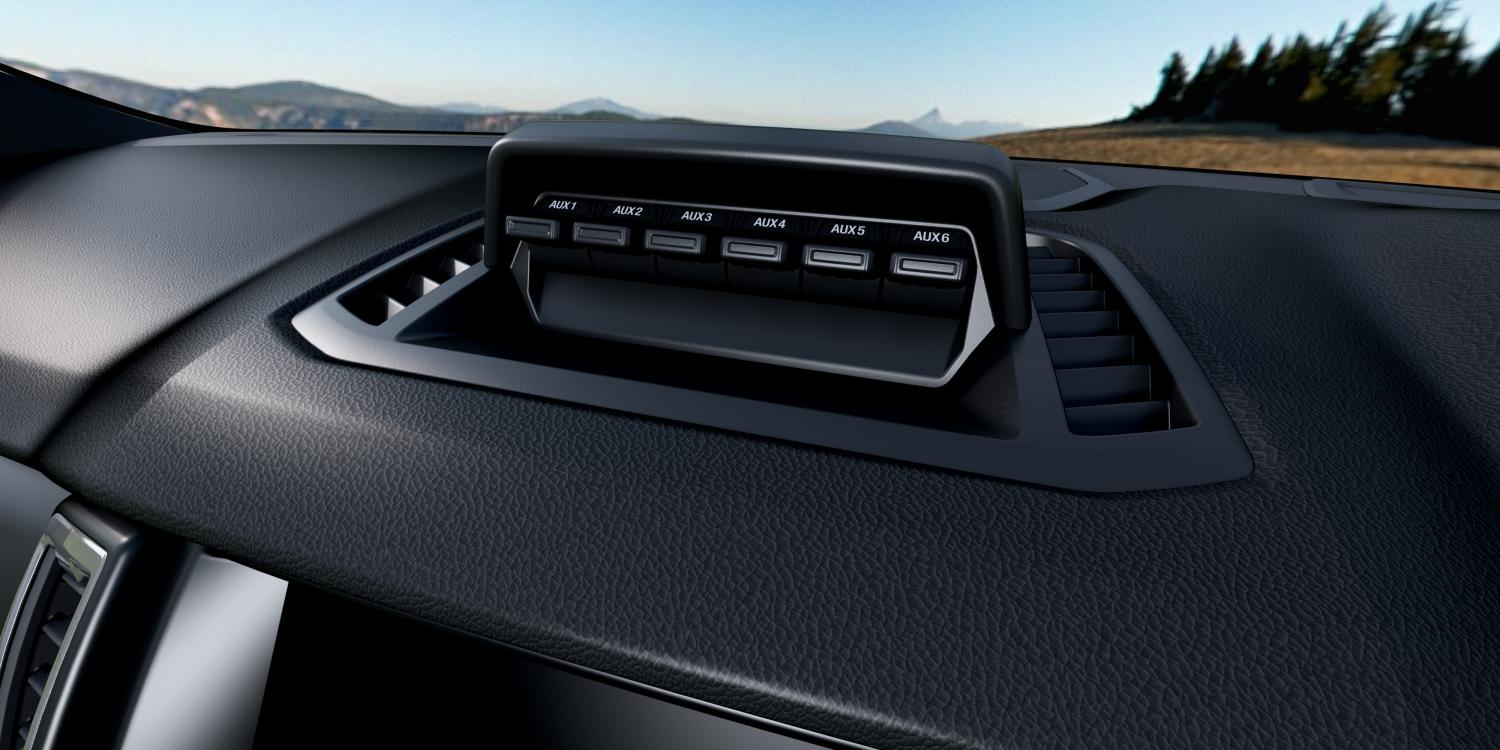 The real news is tucked away underneath the FX4 MAX, where you'll find a full set of Fox 2.0-inch monotube shocks, the rear pair sporting remote reservoirs. They work in cahoots with revised front coil and rear leaf springs, front jounce bumpers and a 29mm swaybar. Lock-stop profile steering knuckles have been thrown in, so you've got something cool to tell your mates about.
"Our goal with the suspension was to extend Ranger's off-road capabilities, and we started with the basics: suspension travel, vehicle track and shock damping capability," said Tony Tsiandikos, Ford Chassis Engineering Manager. "The changes mean greater control of the vehicle in more aggressive terrain. As well of course as testing at our Proving Ground in the You Yangs, we took the FX4 MAX through its paces, from the Victorian High Country to South Australia, and we're confident that these are the very places that FX4 MAX customers will take their own vehicles – it had to cut the mustard, no question, in our playground."
Wheels are 17×8.0" alloys with a +42mm offset that results in a 26mm wider track and they're fitted with the same BF Goodrich AT K02 tyres as the Raptor, in a 265/70R17 size.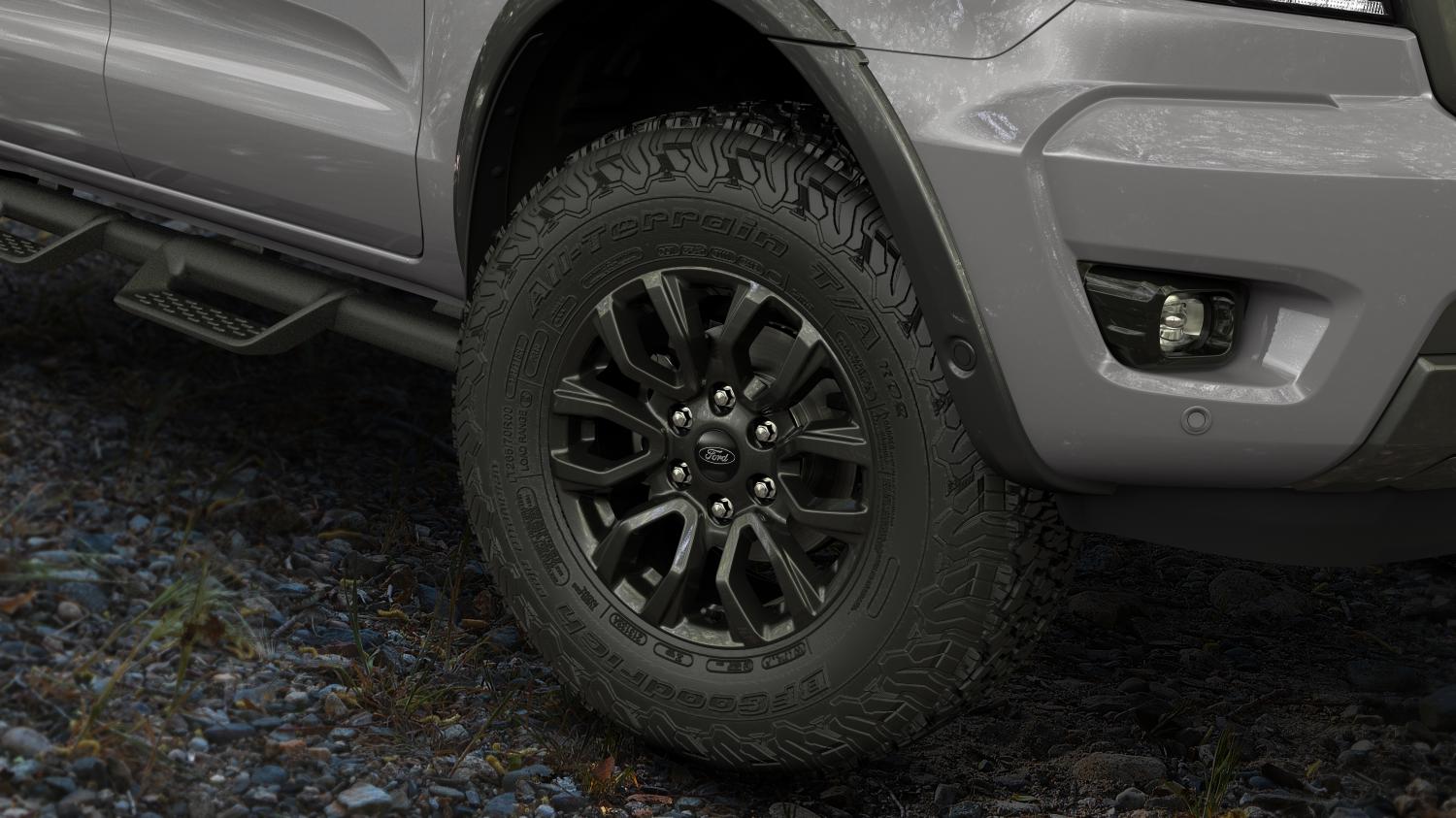 Combined with the 20mm lift provided by the suspension, the 32" tyres up the FX4 MAX's ride height 31mm above Ranger XLT, with outright ground clearance to rear differential increased by 19mm to 256mm. In addition, the FX4 MAX delivers greater approach and departure angles than Ranger XLT.
The rear leaf pack has been tuned for increased travel, which means a softer ride, and while it won't challenge the Raptor's coil sprung and almost telepathic ride, I suspect it's going to be quite special regardless.
| | | |
| --- | --- | --- |
|   | Ranger 4×4 XLT | Ranger FX4 MAX |
| Approach angle | 29 degrees | 31 degrees |
| Breakover angle | 25 degrees | 25 degrees |
| Departure angle | 21 degrees | 23 degrees |
| Ground Clearance | 237mm | 256mm |
Like the Raptor, the Ranger FX4 MAX is powered exclusively by the 157kW/500Nm Bi-Turbo, 10-speed automatic powertrain, that is a Loaded 4X4 favourite. A 981kg payload and 3,500kg towing capacity, look set to make the FX4 MAX more appealing to tradies than the Raptor with its 2,500kg towing capacity.
The FX4 MAX is offered in a specific colour range, which includes the previously Ranger Raptor-only Conquer Grey paintwork, as well as pearlescent Alabaster White. An FX4 MAX graphics pack is available as an option.
The Ford Ranger 4×4 FX4 MAX will be available in Australia from late 2020.
| | |
| --- | --- |
|  Ranger FX4 MAX | MLP |
|  4×4 FX4 MAX Double P/up Bi-Turbo AT | $65,940 |
|  Ranger 4×4 FX4 MAX Options | |
|  Tech Pack (Adaptive Cruise Control, Semi-Auto Active Park Assist) | $800 |
|  Prestige Paint | $650 |
|  FX4 MAX Decal Set (applied to bonnet, doors, box sides and tailgate) | $750 |