No-one in their right mind would take the current incarnation of the LC200-based Lexus LX570 off-road. No-one. All those acres of sharp plastic hanging like low-fruit would be the first casualty of an approach or ramp-over connect with Mother-Earth and rendering great hip-pocket pain for the repairs. But Lexus wants to prove us wrong and so have created the concept J201, a stealth-look US-designed and executed LX570 sporting a tonne of Aussie off-road kit that might just work.
Oh except the fuel economy… or rather, lack of it!
So, for those who must have their cake and eat it too, Lexus decided they needed to man-up their vehicle range. Apart from the passenger cars, they've got a bunch of AWD SUV things and of course, the LX570, which you'll all know is a hideously-ugly Lexus rendition of the 200 series Land Cruiser with a 5.7L V8 petrol engine instead of the twin-turbo V8 diesel.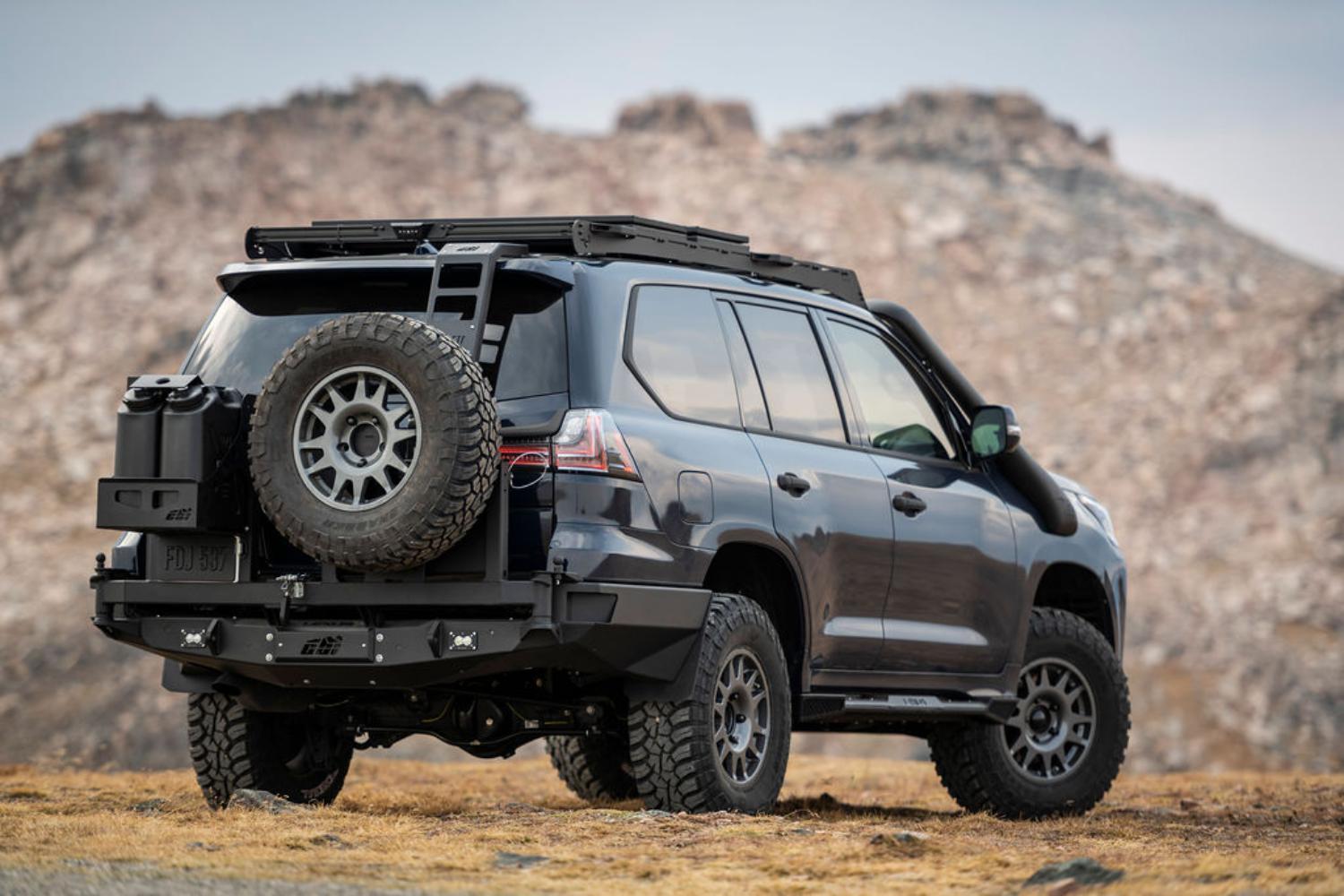 Lexus decided that engine-thirst wasn't an issue for potential buyers of this vehicle if it sees the light of day, so they whacked a Magnuson supercharger onto that 5.7L lump with the expected result of a boost in power, now claimed to be of the order of 265Kw and 745Nm, a none-too-subtle near 50% increase. To get the air into that blown V8 faster you'll see a TJM Airtec snorkel affixed to the RHS windscreen pillar.
The vehicle retains the constant-4WD driveline featuring a Torsen (LSD style) centre-differential that we're familiar with and all its safety kit, so harnessing that energy shouldn't be a problem on-road and with a much more sensible wheel and tyre choice that's better than what came stock, it should have little trouble dealing with any track-side imperfections.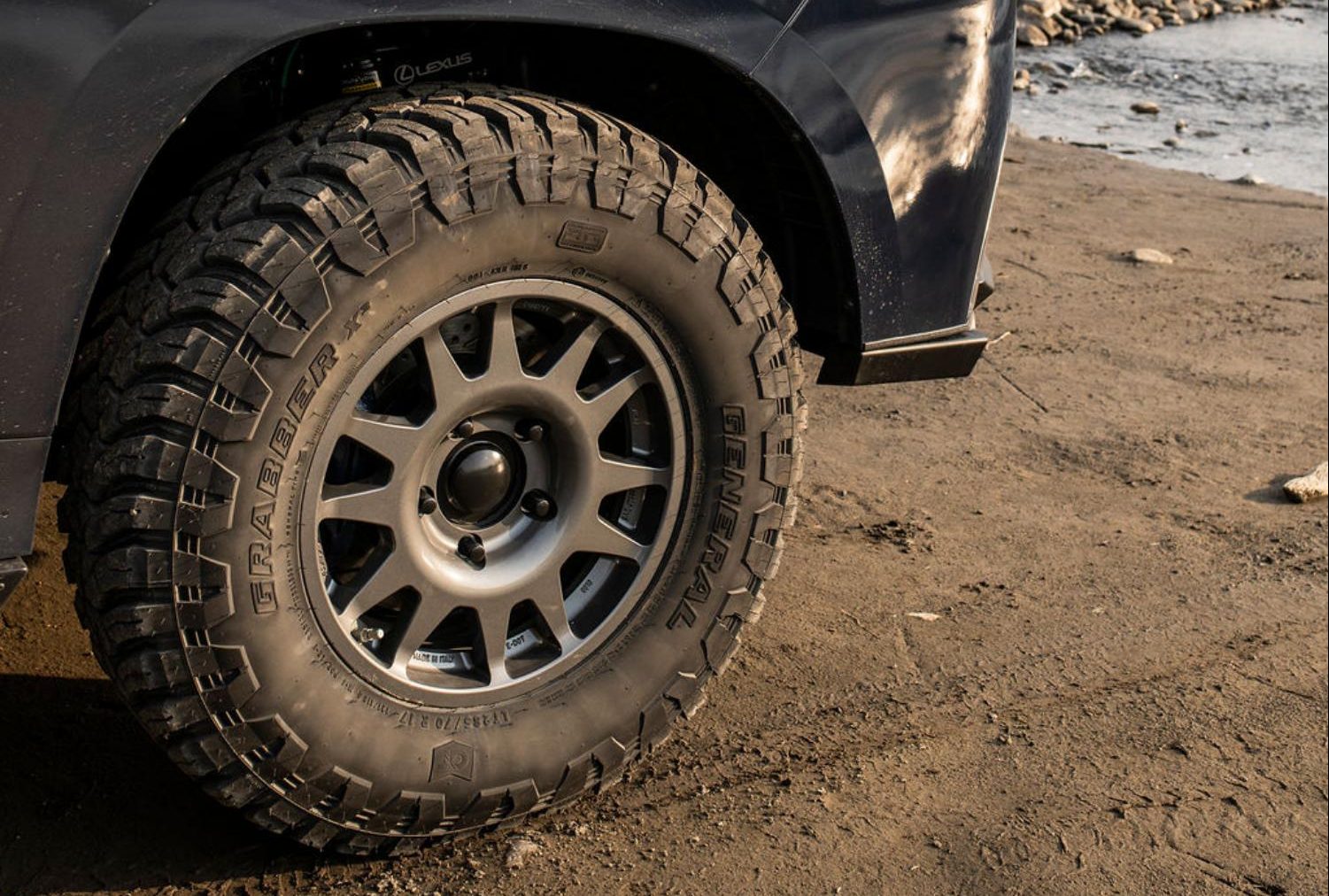 You see a 20" (with an optional 21") wheel and tyre combo spells trouble with a capital-T in the Outback because it'll be furnished with a useless and flimsy passenger car tyre with zero strength for anything other than the bitumen. Using the same "intelligent" logic that Toyota uses on the poverty-pack 200, the J201 runs seventeen-inch (17×8" EVO Corse Dakar alloys – sorry Steane you won't convince me that an 18" made a viable substitute here or anywhere) fitted with General Grabber X3 muddies in a proper Light Truck version, an LT285/70R17 with a 121 (1,450kgs) load index which will guarantee minimal puncture trouble.
ARB supplied both front and rear air-lockers and a twin-pump compressor to get the grip required in the rough stuff and all controlled via their LINX system. LINX also activates the auxiliary lighting and monitors the condition of the electrics.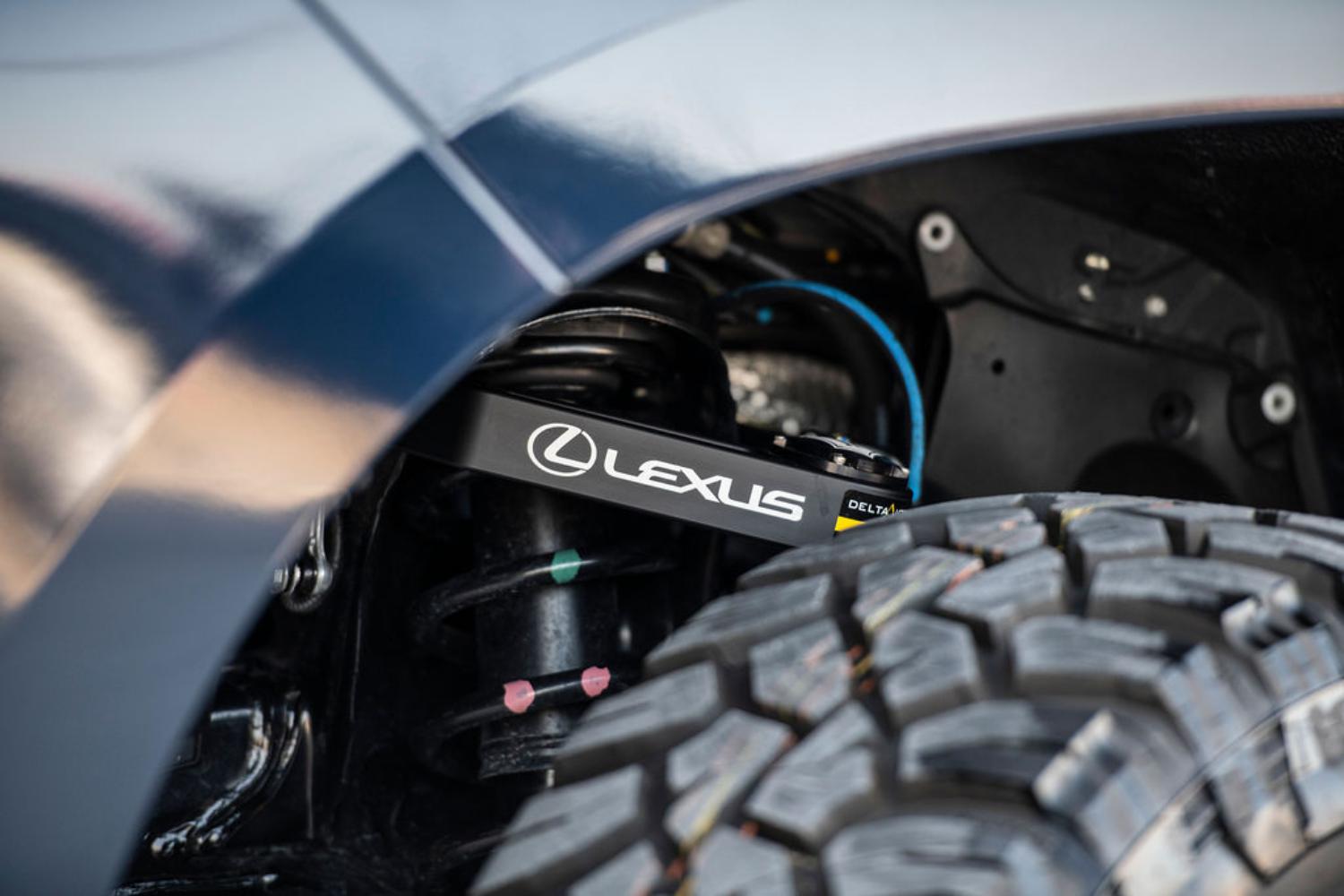 To help the suspension, the J201 features revised upper and lower control arms by Icon Vehicle Dynamics and using CNC machined 6061 aluminium billet, anodized black and offering much greater precision in camber and caster tuning. An additional feature is Icon's "Delta Joint" ball joint, claimed to offer better extreme angles of articulation with less bind.
Flimsy tinfoil masquerading as bash-plates isn't a J201 feature as the vehicle has had an extensive fitment of engine, transmission and fuel tank protection as well as rock sliders for underneath plus a redesigned bumper section to support the WARN winch and rear bar with room for the spare and twin-jerry can holders by CBI Industries in the USA (it'll need every drop of those 40 extra litres). They also supplied a custom Prinsu roof rack set up to house the MaxTrax boards and the RIGID Industries LED light bars.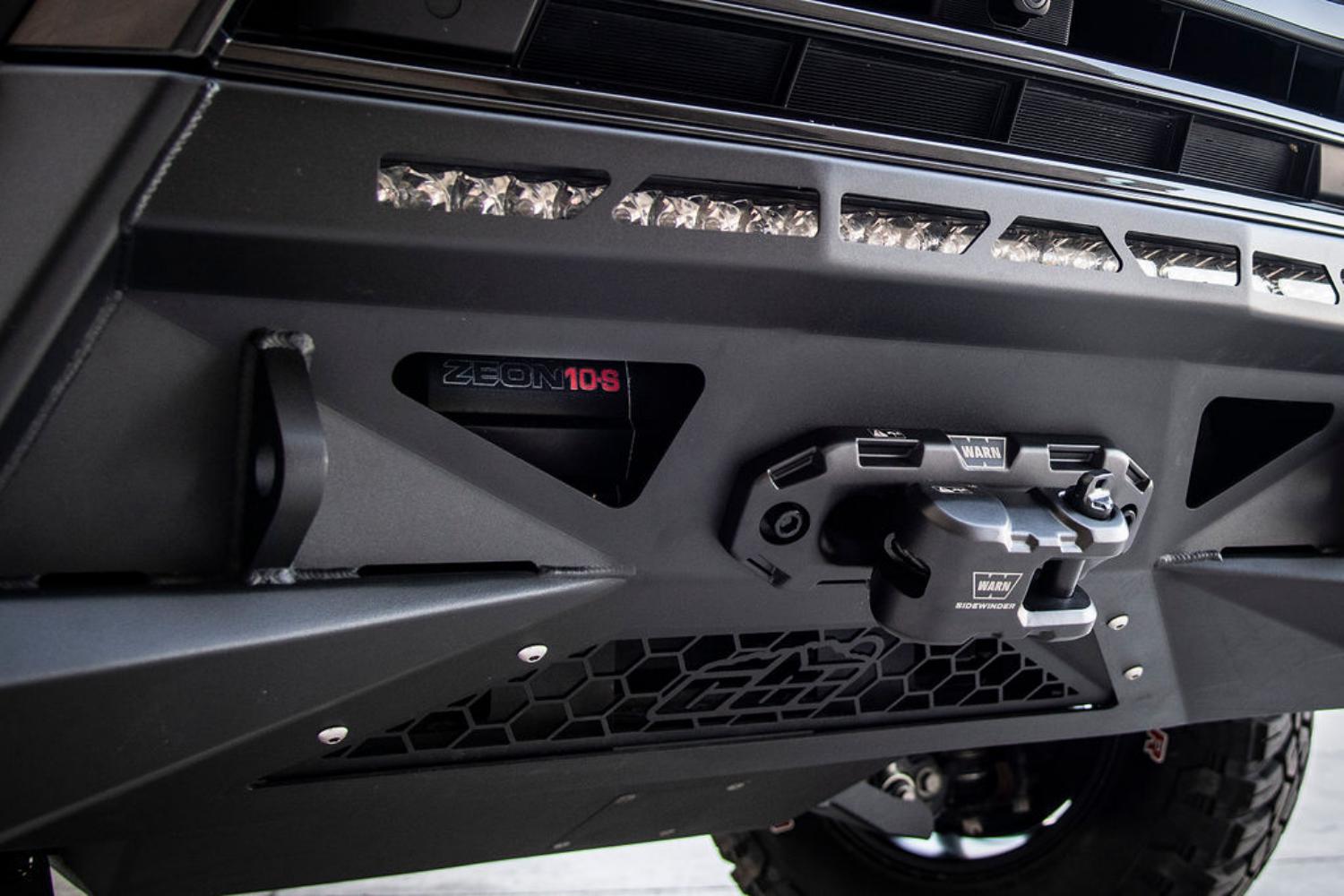 The J201 sees the light of day fully in the coming days on a Rally-Raid event for women and called Rebelle Rally, a ten-day 2,000-kilometre challenge across the Californian and Nevada deserts using GPS and compass to guide the way. Team Lexus J201 is being driven by the defending champions, Rachelle Croft and Taylor Pawley, also known as The X Elles.
We'll follow their fortunes during the coming days of the event and see if the Lexus is up to the job against a sea of Jeep Wranglers and Gladiators, Dodge RAMs, Ford F250s, Toyota Tundra, LC100 and an FJ Cruiser, a supercharged Range Rover, a Disco 4, an Infiniti QX80 (like a Nissan Patrol), Mercedes G-Wagen, a Volkswagen Touareg (that'll get bogged in the first 5 minutes), a Mitsubishi Outlander PHEV (that'll likely join the Touareg) and a sign that Rivian must be getting very close to production, one of their new and totally electric R1T utes. I can't overlook that there is even a 1969 Ford Bronco and a couple of brand-new 2020 Broncos for a bit of history-repeating!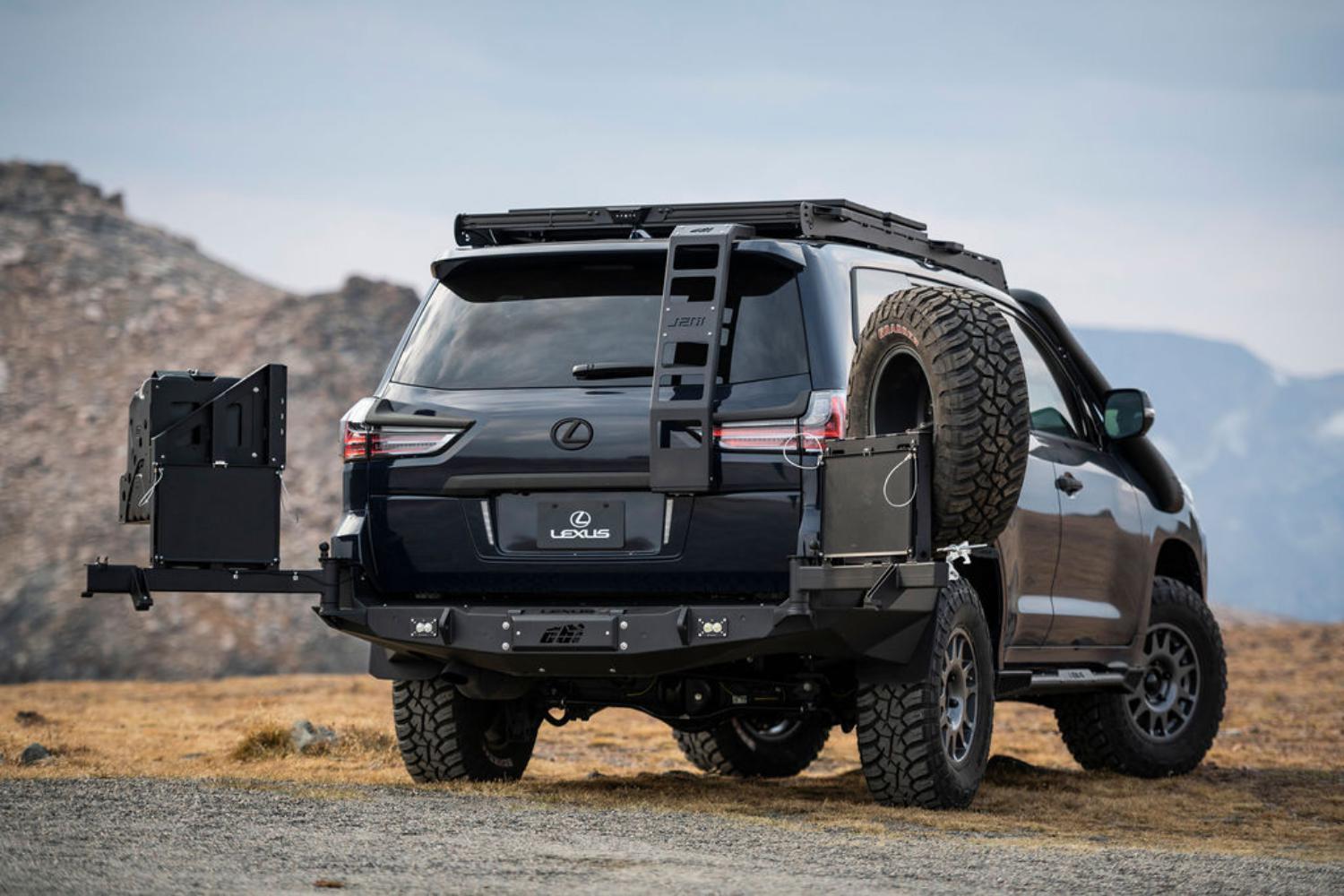 Rebelle Rally https://www.rebellerally.com/