Man, that's going to be a bugger of a thing to put a bullbar on!
Admit it, you were thinking the same as us when you saw the BT-50 for the first time, and with good reason. Unlike the all-new D-MAX that has clearly been designed with bullbar fitment in mind, it appeared that Mazda was more interested in the BT-50's front end design fitting in with its current design philosophy.
However, Mazda Australia's in-house engineering team has designed a bullbar that integrates with the new BT-50's safety systems and unique frontal styling. It's called 'The Queensland Bar', as according to Mazda, it has been developed for heavy-duty applications like those found in the far north.
Constructed from high-grade, black-finished steel, the Queenslander Bar integrates with the BT-50's safety technologies and the front parking sensors (where equipped) remain operational.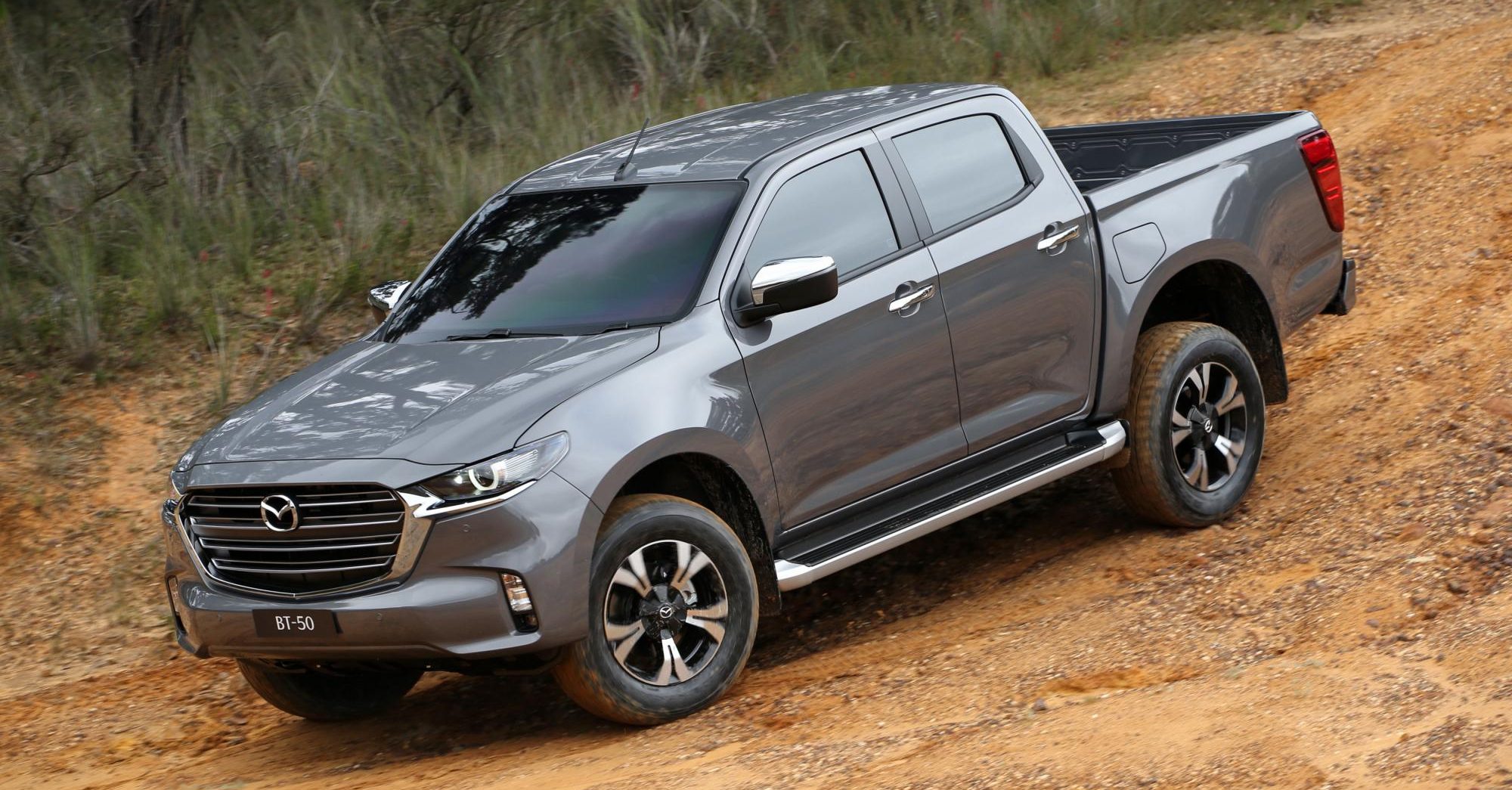 Mazda claims that the new bar has been thoroughly tested to ensure uncompromised engine and transmission cooling, while extensive durability testing has confirmed they are one tough little unit. Built-in mounting points allow owners to fit their preferred brand of driving lights and light bars, with Mazda also offering a range of genuine lighting products.
Also available from launch is the Mazda Australia-designed Premium Sports Bar. This black-finished steel bar features side-plates with 'BT-50' insignia.
The new BT-50 continues Mazda's preference for soft tonneau covers without the 'bungy cords' of traditional tonneaus. The design is smoother and allows easy tailgate access.
New BT-50 will launch with a range of more than 100 accessories when it goes on-sale in October and we'll have one around that time for an extended road test!