A lot of people were surprised when I first bought the Amarok. In the past, my 4X4 vehicles of choice have been Japanese brands, and going Euro wasn't an easy decision. But, I have always liked the look of the Amarok and, working as I do with vehicle suspension systems, appreciated its amazing ride quality. Sure, those positives were countered to a degree by its lack of clearance in standard form and the price and complexity of European parts, but my fears dissipated when I hit the tracks for the first time, just three days after taking delivery.
The Amarok felt at home off-road. The low and wide stance, the smooth ride and electronic traction aids made the vehicle a dream to drive and very capable. I knew straight away that it was going to be a great starting point for my next 4X4 build.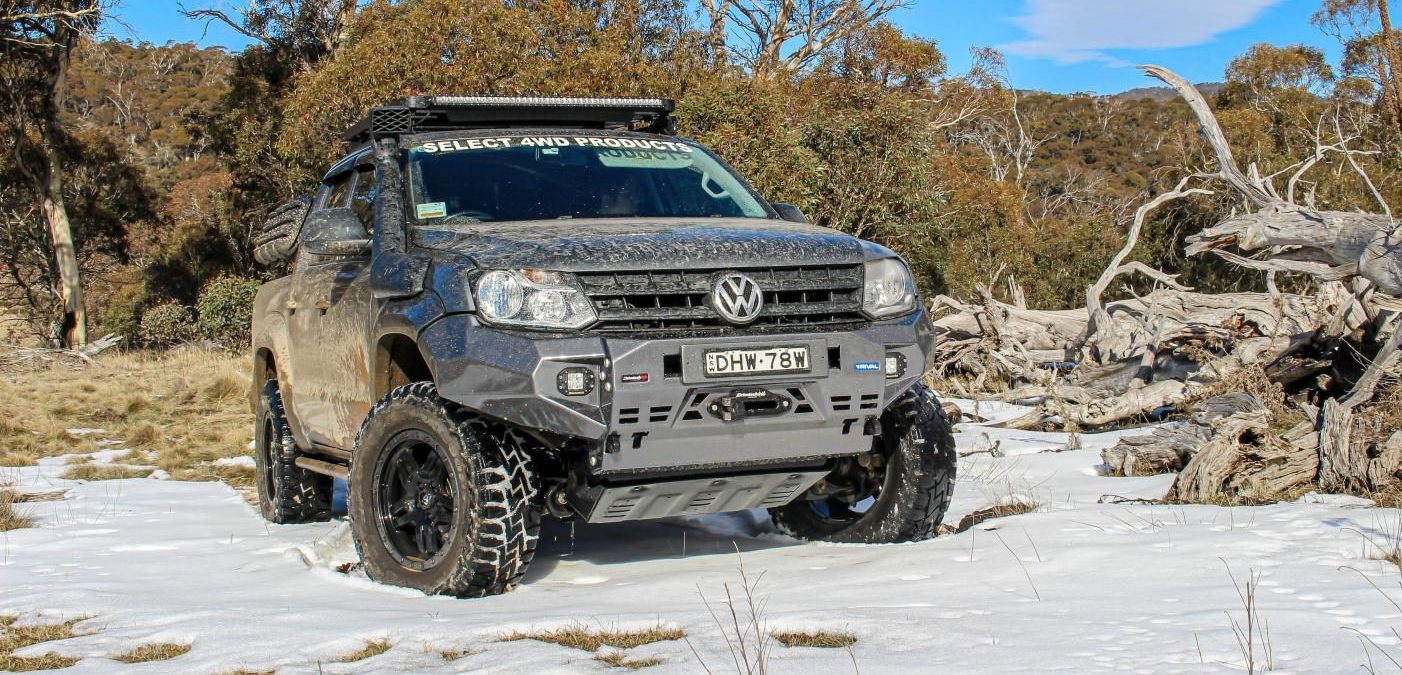 As I like to keep things simple, my Amarok of choice was a 2016 Core manual. Why? Well, the manual has fewer electronics and retains a low range transfer case, unlike the autos. The mirrors, grille and door handles are also all black from the factory which suited my preferences.
The first item for attention was clearance or rather lack of clearance. I'm usually quite vocal about the issues concerning body lifts, but the Amarok needed more ground clearance, so I ended up fitting one anyway! My reasoning is that Amarok is one vehicle where a body lift is professionally catered for, and that means you can do it right.
The specific kit I used was a 43mm body lift from Offroad Tuning Service MT4X4 in Russia. This was a comprehensive kit which came with everything required including gear lever extensions, spare tyre adjuster spacers and an additional support bracket for the rear tub.
There's some good gear coming out of Russia, and it was an easy decision to fit front and rear steel bars manufactured by Russian firm Rival 4X4 Accessories. These come standard with adjustable mounts to suit the body lift, so no further modifications were required. The Rival bars are a perfect fit on the Amarok and match the body styling nicely.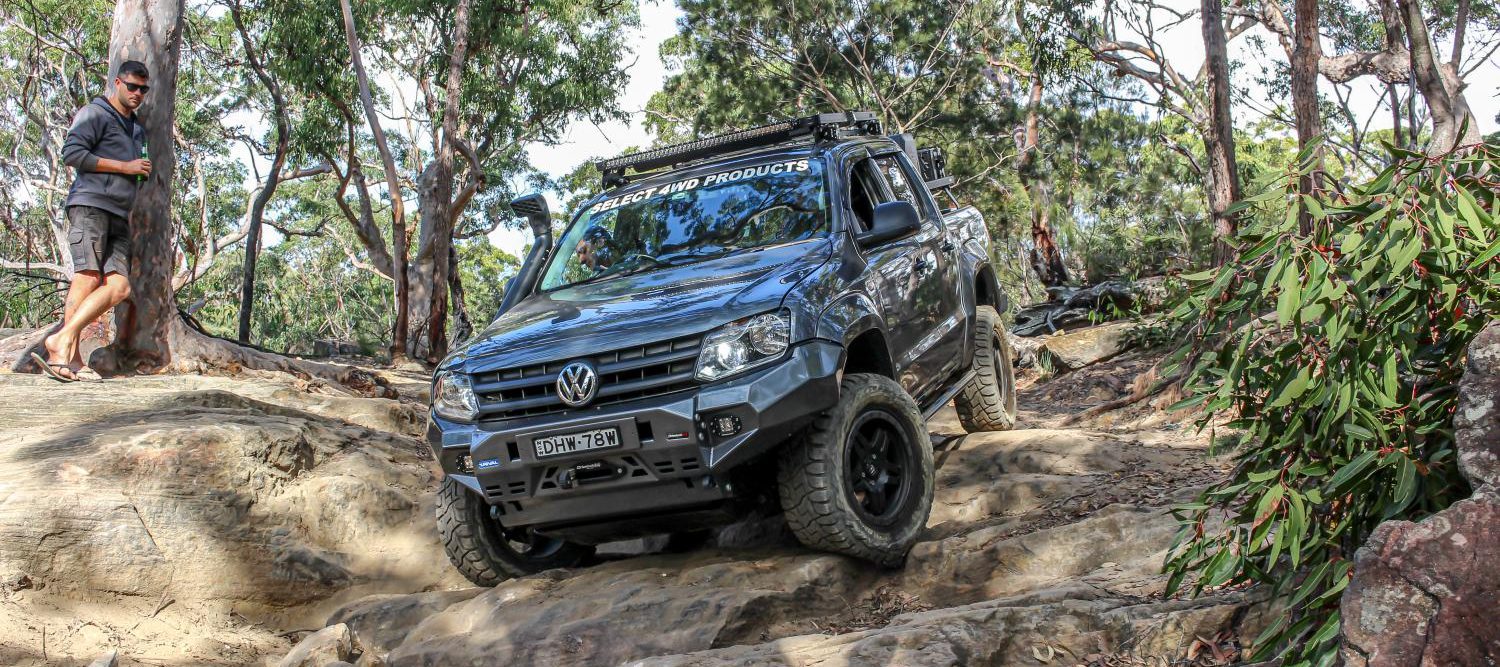 The winch is a Drivetech 4X4 12,000lb dual-speed unit. I opted for this winch because of the dual-speed gearbox. The highspeed setting works well eliminating the slack in the rope when you make up some ground. It does have reduced capacity when on the high-speed setting, so the low-speed setting is best for heavy recoveries.
To protect the sump and gearbox, I fitted a Drivetech 4X4, 6mm alloy underbody armour kit. This is a premium bash plate system manufactured by Rival 4X4 Accessories. Unlike most kits on the market, the Rival kit adds an additional cross member for the gearbox plate, to increase strength and provide additional coverage. The front plate also bolts onto a cross member system, which makes it easy to remove at service time.
Rock sliders are custom SCF angled ones to suit the body lift.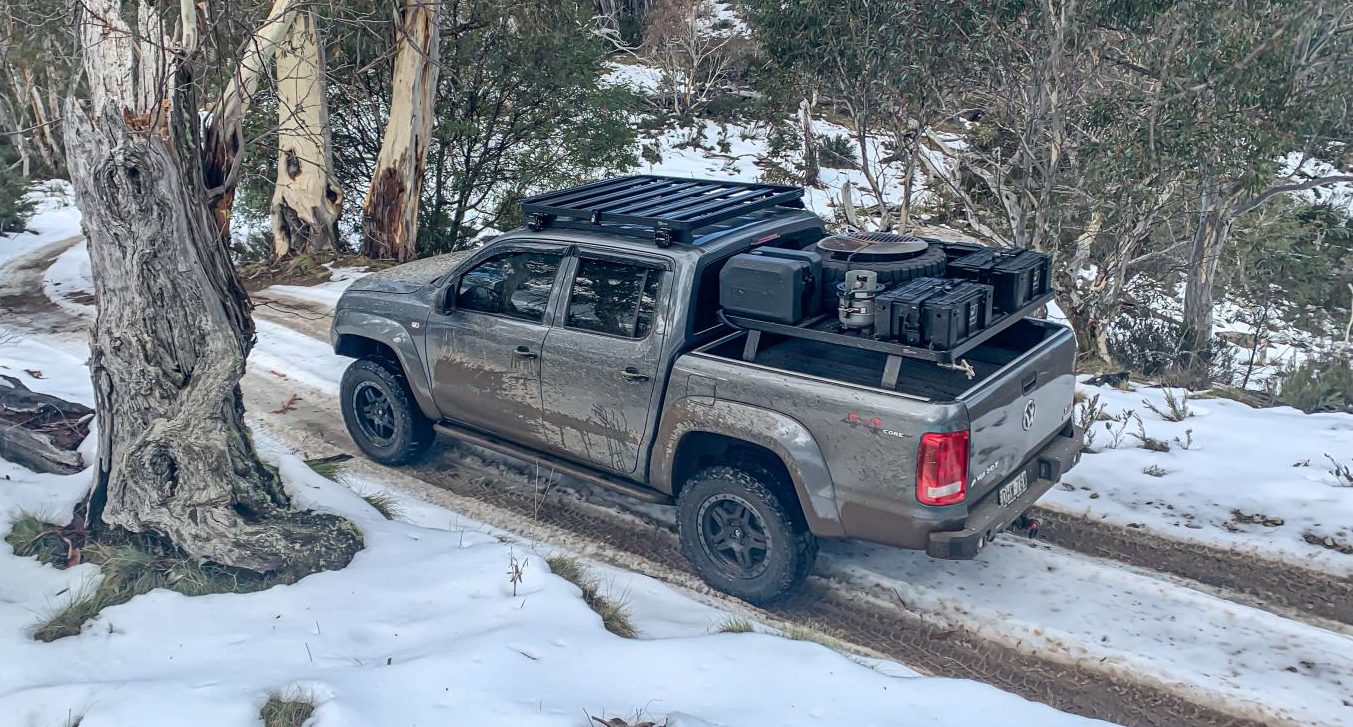 The tub is fitted with a DECKED Drawer system and being 'made in America' it adds just the right dash of capitalistic pride. This is a weatherproof, secure drawer system which is designed to be a load platform with a crazy 900kg capacity rating. The Decked drawers have suited my application perfectly as I often throw firewood, wet gear, parcels or pallets in the back. It's taken a lot of punishment and constantly been exposed to the elements without any issues. The only downside of the drawer system is limited storage space in the drawers themselves.
For storage above the tub, I fitted a Front Runner Load Bed Rack system with water tank, recovery track holder, spare wheel holder, gas bottle and storage boxes. This tub rack has been very versatile and is easy to remove if we need to carry big loads in the tub.
Under the tub, sits an Offroad Accessories 130-litre long-range fuel tank. One of the curses of the Amarok is how low the fuel tanks sit below the chassis. Both our original fuel tank and the replacement long-range tank have been constantly battered offroad, but the larger tank is proving itself to be as tough as nails.
A Front Runner Slimline II roof rack with STEDI 41.5" light bar and two work lights on the passenger side sits up top. One very cool feature of the Front Runner roof rack is the ability to fit a stainless table underneath. This keeps the table out of the way, but easy to access.
Accessories inevitably bring their own weight penalty to the table, and to deal with the increased kerb weight, I upgraded the suspension to a complete Ultimate Suspension 30mm lift kit with CalOffroad upper control arms and a Roadsafe diff drop. The diff drop wasn't an essential item but has corrected the CV angles for improved longevity.
The extra clearance from the body lift and upper control arms allowed us to squeeze on a set of 285/65R18 TOYO RT Tyres. To say I'm impressed with these tyres is an understatement. We have punished them through sand, snow, rock and dirt and have been constantly surprised with how well they perform.
Performance/engine wise, the vehicle is pretty much stock except for an IDRIVE and Western Filters Catch can and fuel pre-filter. Shortly, I will be getting the Amarok tuned with a 3" exhaust through Advanced Installation Services in Sydney.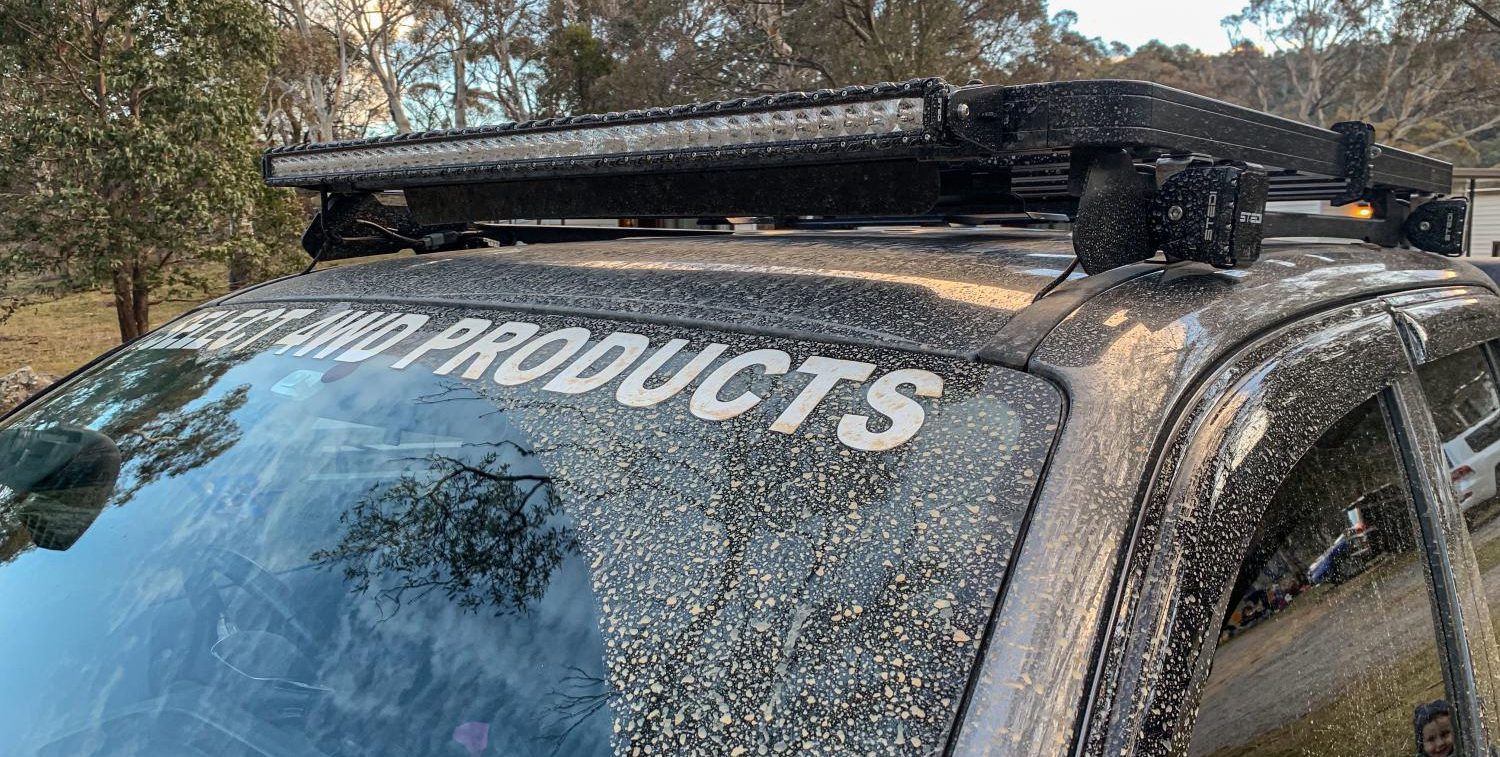 The interior is also pretty basic except for a few Air On Board Factory style switches for the STEDI lights and an Oricom DTX4200 Dual Receive Radio. I opted for the Oricom as the dual receive function works brilliantly on long trips. I can have it set to monitor highway chatter but communicate on a separate channel with our convoy. The aerial is an Oricom ANU230 6.5dBi UHF CB Antenna that is mounted on the rear tub rack with a Front Runner Antenna Mount. The Front Runner mount is adjustable so it can be folded down out of the way when not in use.
So far, Amarok ownership has been a pleasing experience with the vehicle far exceeding my expectations and the availability of aftermarket accessories have turned a capable off-roader into a weapon that can hold its own when wheeling with more popular 4X4s.
Every vehicle has its faults, though. Thankfully most of the issues faced by the 2.0-litre Amarok have been well documented and accounted for. The only failure we've had was an auxiliary drive belt at 75,000km. This is a common issue for the 2.0-litre, and I strongly recommend all Amarok owners carry a spare and upgrade to the robust kit if it hasn't already been fitted.