When it was first launched, the ARB was calling the Elements weatherproof fridge "the ultimate 4WDer's fridge" and I reckon they might just be right.
We've recently fitted one to the open tub of our project Triton and driven it across the Simpson Desert. It's been rained on, covered in dust, smashed over hundreds of kilometres of corrugated road, and it's yet to miss a beat. Did I mention it has a gas strut for the lid?
This fridge was built to sit outside as its name suggests, but word has it that plenty of wagon owners are opting for the Elements fridge, because it's more robust and, you guessed it, has a gas strut to hold the door open.
Designed from the ground up – with the needs of 4X4 enthusiasts in mind – the ARB Weatherpoof fridge is built to handle the elements and offers owners a range of well thought out convenience and security features.
Let's take a closer look.
GAS STRUT – LID SUPPORT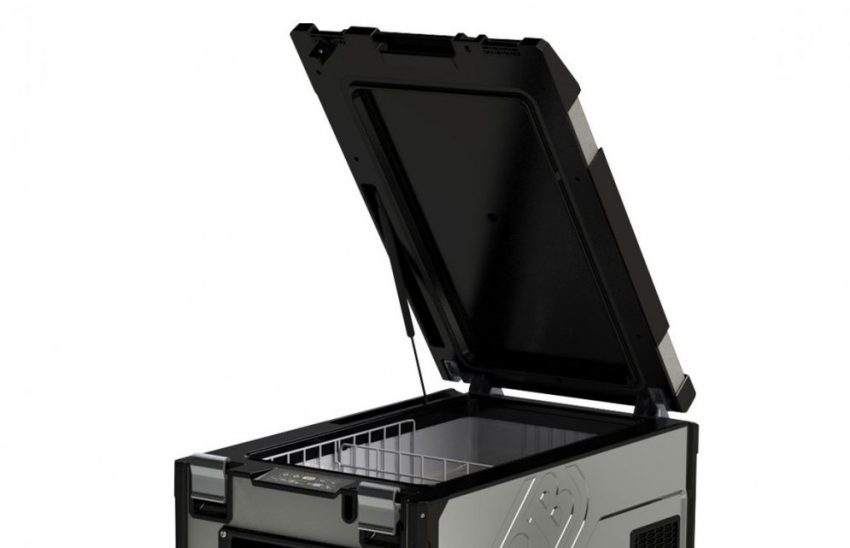 Among the many features unique to ARB's new weatherproof fridge, one of the standouts is a gas strut that will hold the fridge lid open in any position you leave it. Why that hasn't been thought of before is one of the mysteries of the universe.
TOUCHPAD CONTROLS – WITH USER LOCKING CODE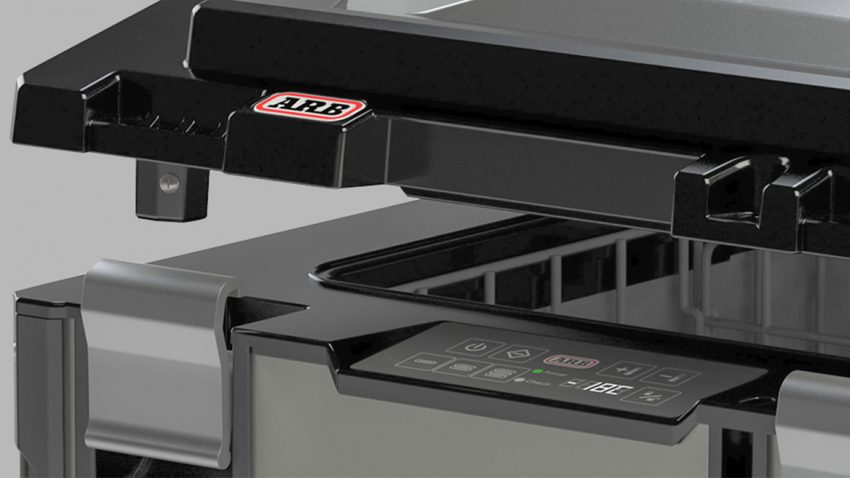 The ARB Weatherproof Fridge features a touchpad control panel that can be fully accessed with the lid open. When the lid is closed, access is not available to the section of the touchpad that controls the temperature and low voltage cutout,  preventing unwanted adjustment.
SECURITY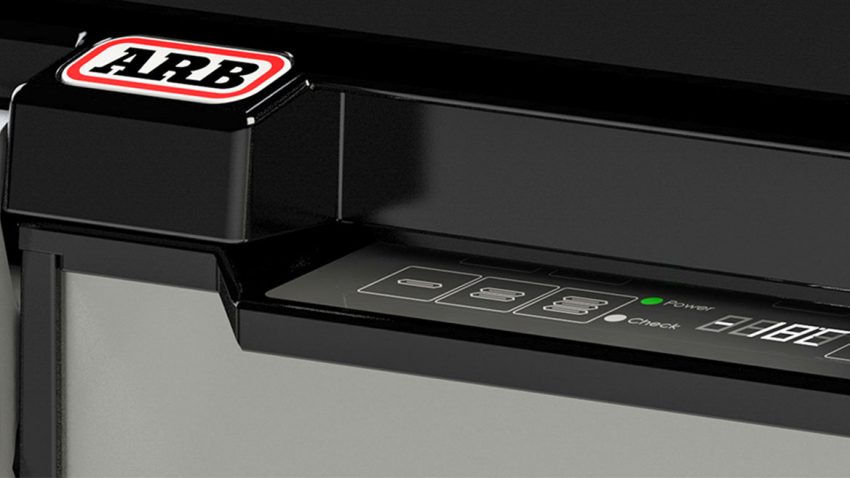 ARB have fitted a magentic lock that is activated on the front section of the touchpad control panel. A unique – user set – locking code can be used to prevent unwanted fridge access.
Additional security for ute owners is provided by a padlock recess built into the exterior and an optional bolt down mounting kit, that allows the fridge to be securely locked in place.
DURABLE MATERIALS
ARB is confident that its new fridge will meet Mother Nature head-on, and win. The new fridge's body is made predominantly from stainless steel, with UV resistant plastic trims, anodised aluminium latches and stainless steel hinges.
It's weatherproof and built for the outdoors.
SPECIFICATIONS
Capacity – 60 litres
Cooling capacity – +10c to -18c
External dimensions – 440mm(H) X 490mm(W) X 820mm (D)
Internal dimensions (Fruit and Dairy) – 144mm(H) X 355mm(W) X 156mm (D)
Internal dimensions (Main compartment) – 332mm(H) X 355mm(W) X 477mm (D)
Weight – 31.8kg
Power – Built in 12/24V DC and 100-240V AC power. Integrated battery protection system
In summary, it's a little larger and a little heavier than ARB's regular 60-litre fridge, which is to be expected.
Want to know more? Check out the world's coolest fridge (get it?) over at the ARB website – https://www.arb.com.au/portable-fridge-freezers/