Have I told you how pitiful stock standard suspension is when it comes off the showroom floor? Yes of course I have, that and standard rubber are my two greatest 4WD peeves in life because in the alternate world of vehicle manufacturers they'll have you believe that their wagons and utes are all tickety-boo for heading bush. Yes of course they are (throw to David rolling around on the floor having a laughing fit and tears streaming from his eyes in uncontrollable mirth). That there was a dash of sarcasm for effect!
A stock-standard 4WD is so far removed from reality it isn't funny because you the poor mug who's just bought it are going to have to shell out around another $3,000 to fix both issues, so that money had better be spent wisely.
The suspension issue for me is one deserving of some serious consideration because my use and your use might be two completely different experiences that will require quite different set-ups, dear readers.
So what are my requirements?
For around town and on the highway I want something firm (I loathe and detest driving a 4WD that leans on corners like the Kangaroo Island ferry rolling around on a bad Backstairs Passage day). At the same time, that firmness on-road has to also provide some suppleness on dirt and off-road. It needs to be supple enough to soak up the initial bumps on the high-speed dirt and later give me some decent flex to keep the wheels planted and driving the car forward. Oh and just to complicate things even more, it also needs to be able to carry the towball downforce of a Kimberley camper trailer or a tandem trailer loaded with quads from time to time.
See, it can't be easy to deliver on all those roles, but Old Man Emu from ARB has been able to deliver that for me for a long time. And here comes the disclaimer. Yep, I'm slightly rusted-on to OME having spent plenty of hard-earned coin on the last dozen 4WDs I've owned, from Pajeros to Jackaroos, to Rodeos, to a Defender, to Navaras to Isuzus, all have had the wallet flung at them and OME installed.
But there's another reason I like OME's stuff, and it's twofold and dare I say it parochial. One bit is found in Melbourne, where a bunch of Aussie engineers are toiling away at ARB HQ in Kilsyth designing the shocks, coils, leaves and sundry attachments. The other bit is found in Adelaide, where the gear is made at Tonsley Park by Monroe, and they've been making automotive gear forever. That kind of restores your faith that Australian engineering isn't quite dead yet.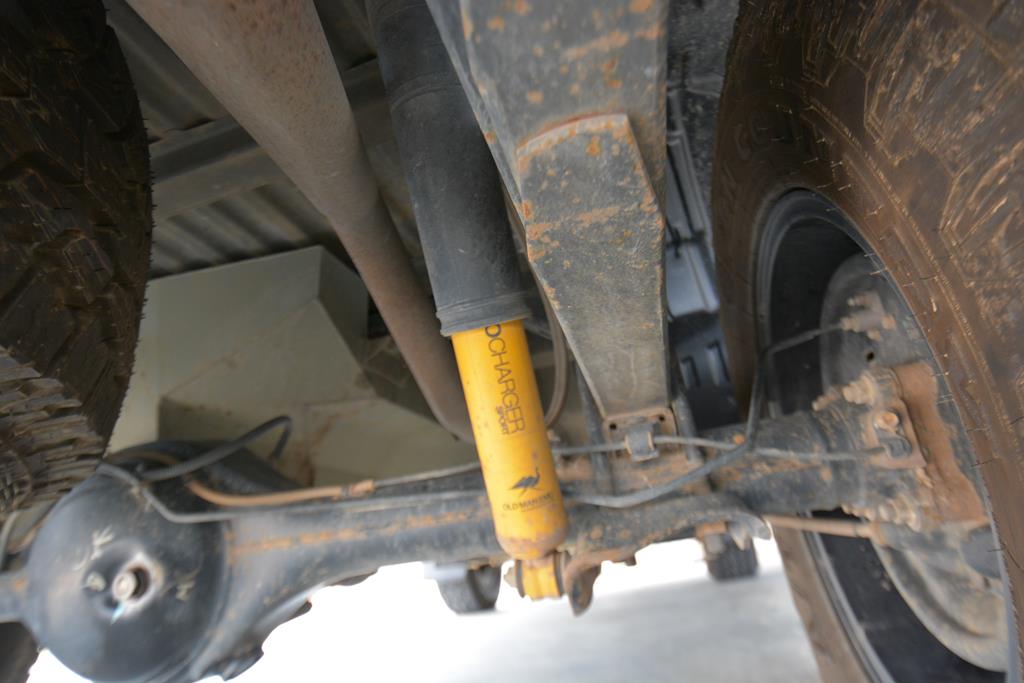 Right now I've got a D-MAX, and an MU-X and both vehicles have either already spent time or will be spending time soon in the Flinders Ranges, South Australia's Simpson Desert, the far-west coast and Limestone Coast and the odd trip east to the High Country and no doubt beyond. On any one of those journeys, I know that instead of a wallowing, crash to the bump-stops, vomit-inducing ride with no carrying capacity I've got vehicles that sit flat irrespective of the load and soak up the bumps as they should. FFS they're 4WDs not shopping trolleys!
OME can offer you a suspension price-point that need not be eye-watering. The incredible engineering that goes into the BP51 shock range deserves a premium price when you want the best, but on the flip side, I find their Nitrocharger range totally affordable. That's also backed up with a nationwide network of installers and a warranty that's worth something.
Here's the website link for those all-important details! http://www.oldmanemu.com.au/