I regularly drive the 720 odd kilometres that separate Adelaide and Melbourne in TREV our Project MQ Triton, it's just one of those things you do when you're smart enough to live away from all of that East Coast hustle and bustle, but have a business to run that wouldn't exist without that East Coast hustle and bustle. Smart aren't I.
The MQ is factory fitted with a 75-litre fuel tank, that rather annoyingly, means I have to stop around an hour before reaching my destination to top up, because running into Melbourne's horrific traffic on fumes, wouldn't be an ideal scenario. All of this nonsense could be avoided if Loaded 4X4 could afford a Sikorsky S-76, but alas, that doesn't look like being possible this year, or next, but a long-range fuel tank has gotta be the next best thing, right?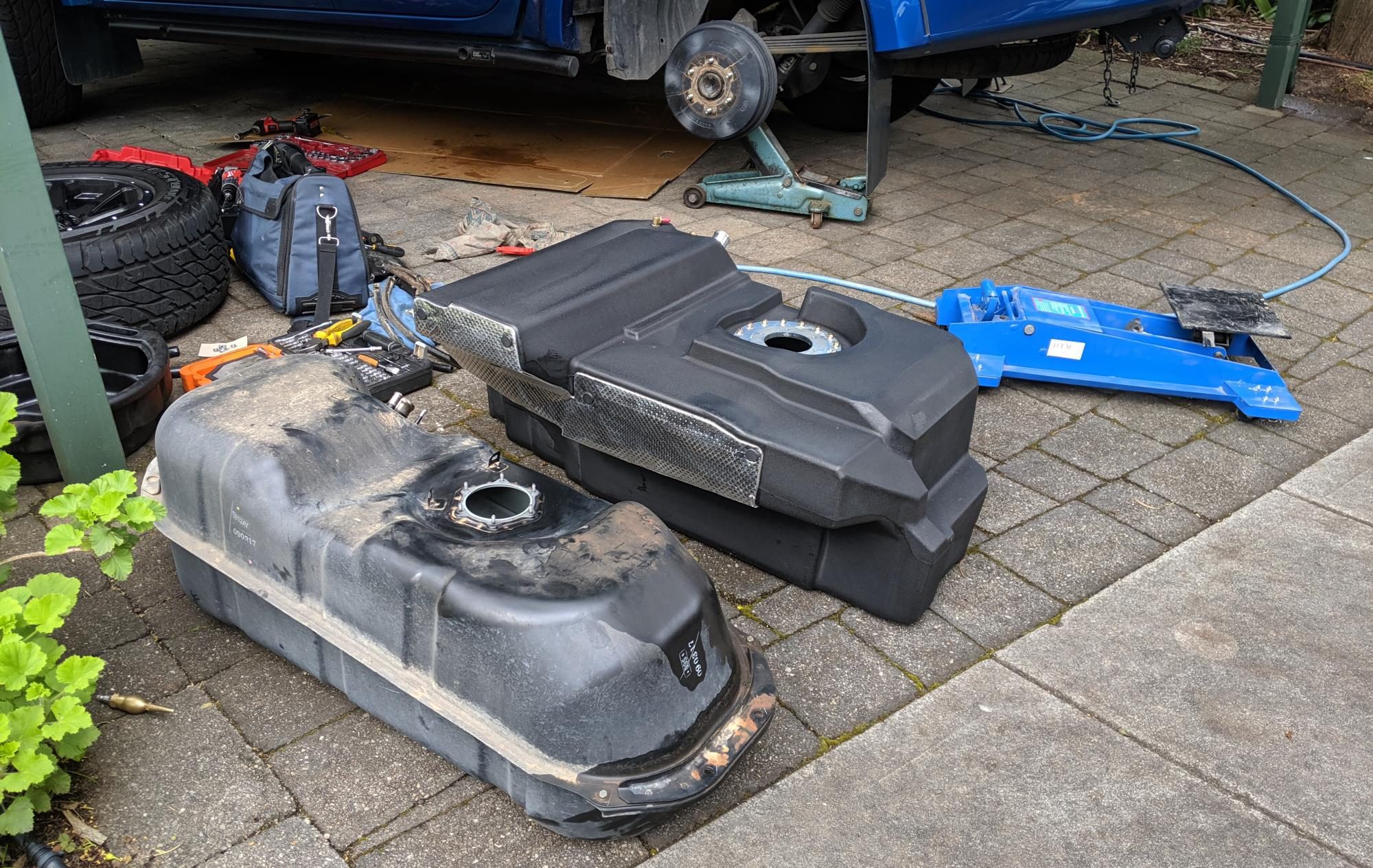 If you're shopping for a long-range tank, there are several options available, but none as appealing in my eyes, as the better than OEM quality, ARB Frontier plastic tanks. I've had a bit of a stiffy for these tanks from the day they first hit the market, for a few reasons. Firstly, plastic doesn't fatigue like sheet steel; there are no welds to break over corrugations and plastic generally won't dent like sheet steel either. Plastic is also lighter than steel, and in the case of the Frontier tanks, it's a super-strong cross-linked polymer plastic with a wall thickness of between 7 and 9mm. The filler neck is machined from aluminium and designed to promote fast fuel delivery and there's even a trick one-way valve equipped breather that prevents fuel leakage in the event of a rollover. The only box not ticked by these fuel tank works of art is a drain plug, but the factory tank doesn't have one either. I'd prefer one, but in 40 years of driving, I've – touch wood – never had to drain a fuel tank yet.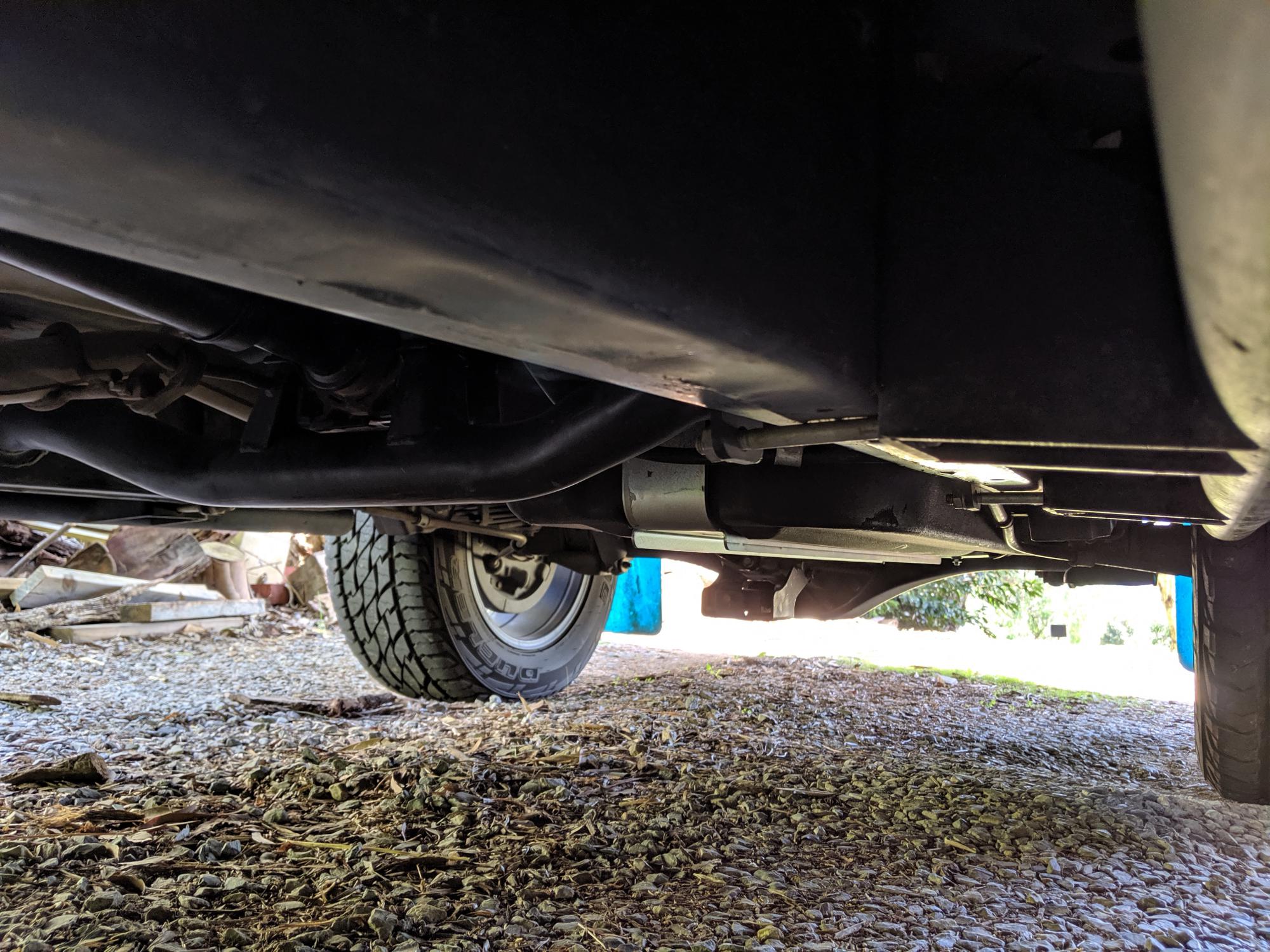 So we placed our order with ARB and received a 120-litre Frontier long-range fuel tank that is a direct replacement for the stock Triton unit. Fitting it took most of a day, but we're the Laurel and Hardy of accessory fitters and did it all on our backs. It's a well thought out, well designed and straight-forward process, with every bracket and of course the tank itself, fitting perfectly.
For those looking to DIY fit, in the case of the MQ Triton, you remove the tail shaft, remove the rear half of the exhaust, remove the old tank, modify the fuel pickup and sender unit, prepare the brackets for the Frontier tank, position the Frontier tank, hook up the hoses and bolt it all into place. There's a bit more mucking around involved than that brief summary, but it's not a difficult job with the right gear. Alternatively, we reckon your local ARB dealer would knock the fitment off in two to three hours at a guess.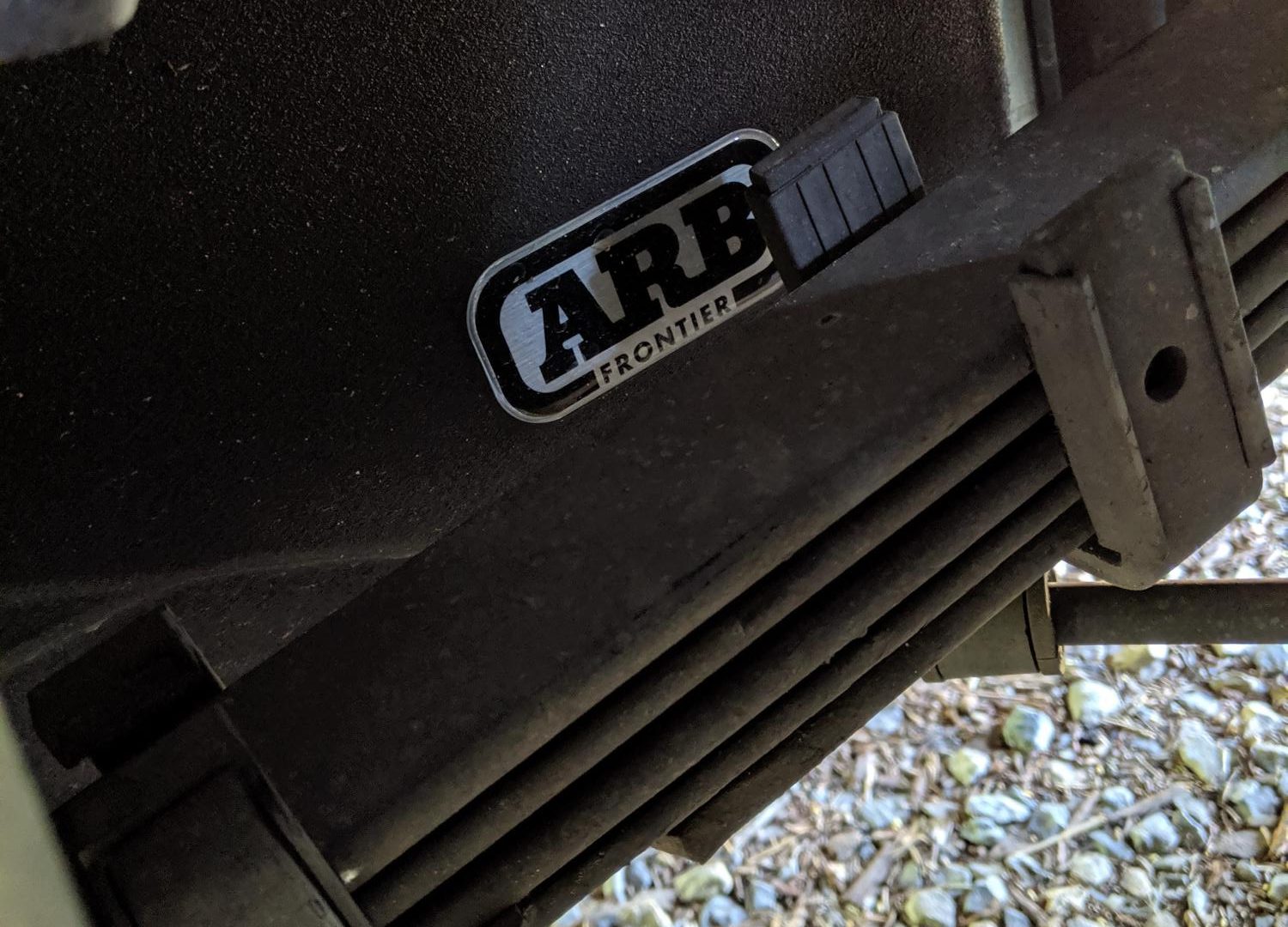 The result? Well, the new Frontier tank is tucked up out of the way, the fuel gauge works as it should, it fills faster than the factory tank, and as advertised, it takes 120 litres.
We'll continue saving for the chopper, but in the meantime, my regular jaunts between Adelaide and Melbourne will only require a stop if I want to stop, and the Triton's next trip across the Simpson Desert will be tackled without a couple of Jerry cans of diesel taking up space in the tub, and that my friends, is very cool!
The convenience offered up by a long-range fuel tank can't be underestimated, and these ARB Frontier tanks are a trick bit of gear.
CLICK HERE to find out more about ARB's Frontier long-range tanks.