I was wondering the other day how long it was that Bridgestone's popular all-terrain the D697 had been around? I hazarded a guess around 2012 and went back through some old correspondence, and that seemed to be about right. In tyre age, that's a fair while, but Bridgestone has had a habit of keeping patterns that work on their catalogue, for as long as people want them.
Those of you who've been on the planet for a while and can remember when Australia had a rich manufacturing heritage, will also remember that Bridgestone had production facilities in Adelaide to service the likes of Holden and Mitsubishi when they built cars here.
One of the many products Bridgestone made in South Australia was the D604, and that was one of the first true all-terrain patterns that steered away from traditional 4WD tread styles, that were more about rough and tumble than comfy and capable.
That was 40 years ago when 31×10.5R15 was the go-to size to have, and since then Bridgestone has trotted out the D693, the D694 and now the D697.
Interestingly the D694 still soldiers on as OEM product on a few 4WD makers vehicles. Everything that's old is apparently new again!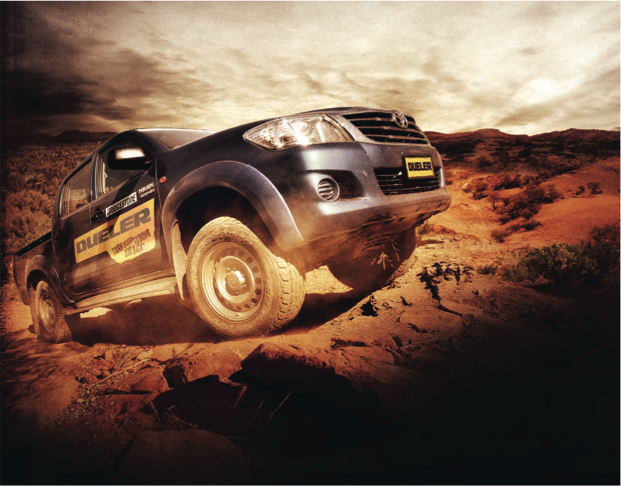 The light-truck version of the D697 uses a carcass that features two steel belts that sit under the tread and afford the puncture resistance we all crave. I can remember seeing some tyre sections a Bridgestone dealer had cut up of some competitor brands and the interesting thing I noted was the D697 belts were uniform and aligned, whereas one of the others, a trusted USA brand, was laid down irregularly and likely to cause a future delamination event. Untidy quality control and poor manufacturing processes are about the last thing you want when the next stop is Innamincka.
The other thing that Bridgestone has always been good for is keeping its tread blocks in good shape. Aussie gravels are about the most destructive surface a tyre will be subjected to, and the malleable rubber of the D697 will yield to an impact with a rock rather than lose chunks on contact.
So many times when you're parked up in the bush, a keen observer will see fellow travellers vehicles with tread faces that look like they've suffered the ravages of acne! Not pretty and a pointing to a once perfectly good tyre being ruined ahead of its time.
So if you're looking for a great all-rounder that is available in an extensive range of sizes, has a pedigree offering the maturity of years-worth of development, a lot of real-world user kilometres and all the while retaining good tread integrity, maybe the D697 is a tyre you should be considering?
Head over to Bridgestone's website and check them out.