Front Runner is a South African designer, and manufacturer of innovative adventure gear and their vast range of products can boggle the mind a bit. You'll see what I mean if you duck over to our online store here – https://www.loaded4x4.store/
There are quite literally hundreds of products available to make your next off-road or touring adventure more enjoyable.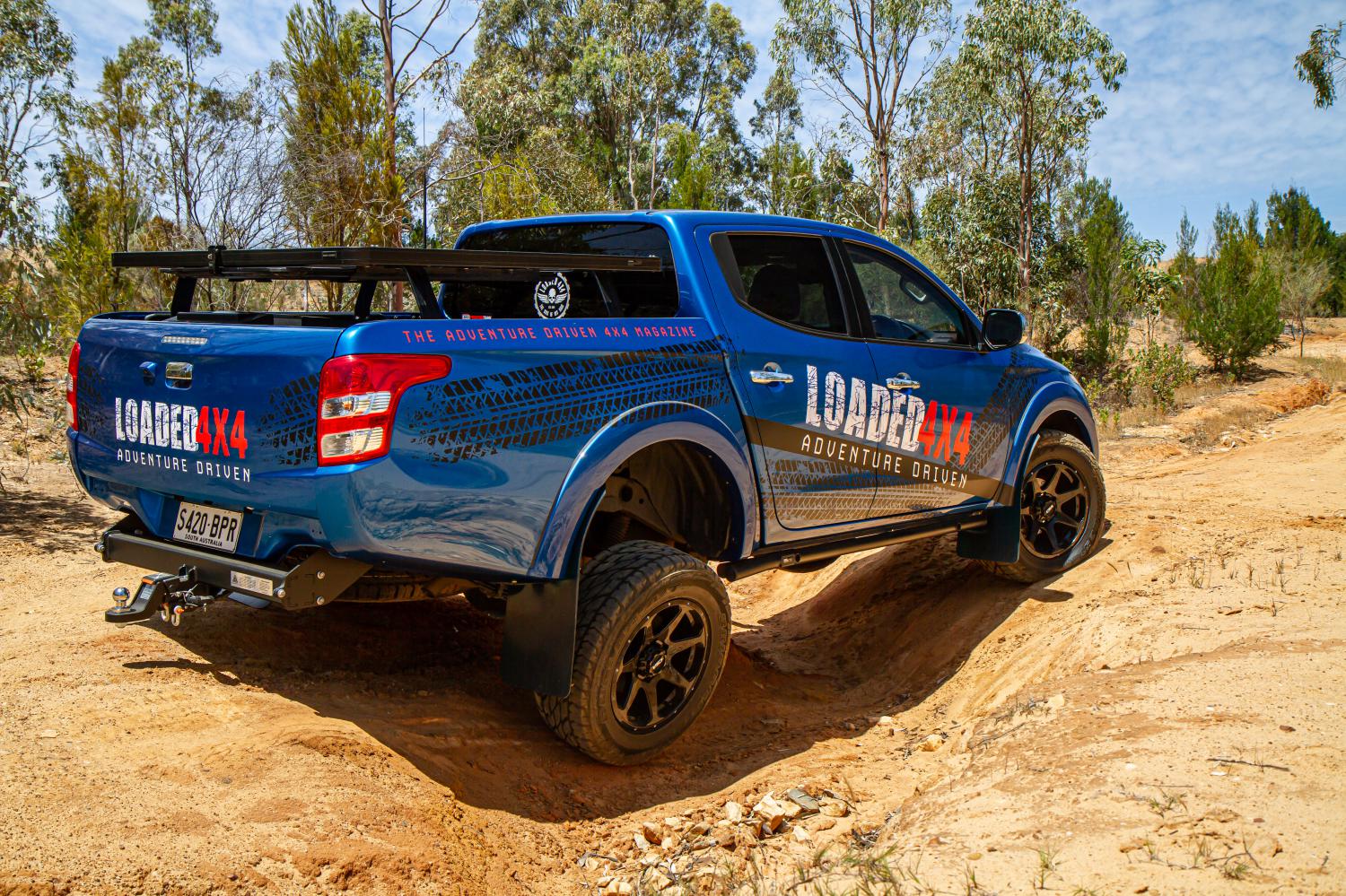 For this project, we fitted one of their tub slides to TREV our Project Triton, and it's got to be my favourite mod so far. No more leaning over the tub to get into the fridge or luggage, it all just slides out over the tailgate.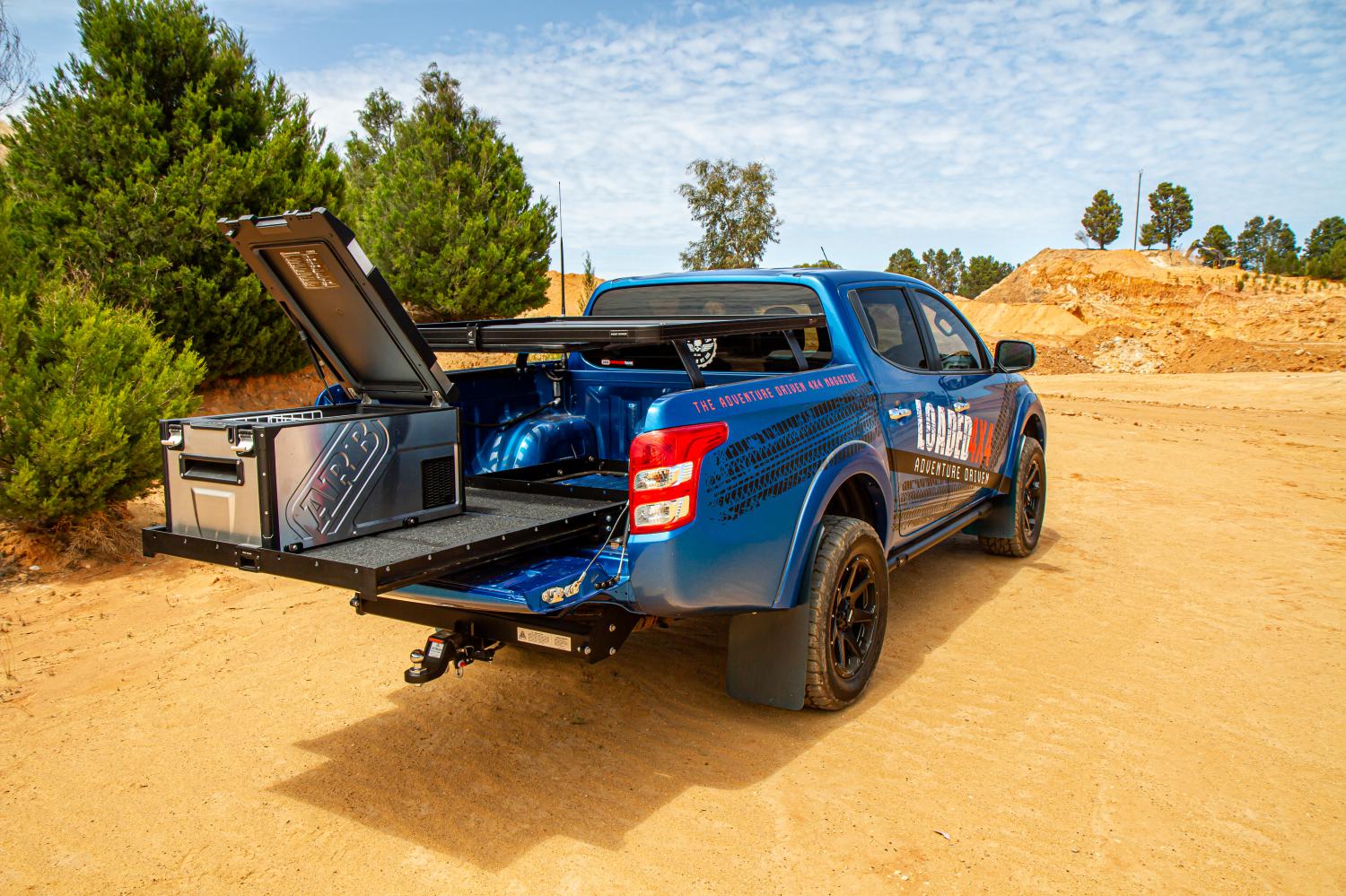 There's enough room on the slide for the ARB Elements fridge plus tent, swag and or bags. Speaking of bags, I now use a couple of Front Runner Monsoon bags, that besides being incredibly robust, are water and dustproof. I take two of them on the longer trips for clothing and bedding and strap them onto the tub rack using Front Runner Stratchits. I've even used one as a tool bag on a recent trip to the Snowies.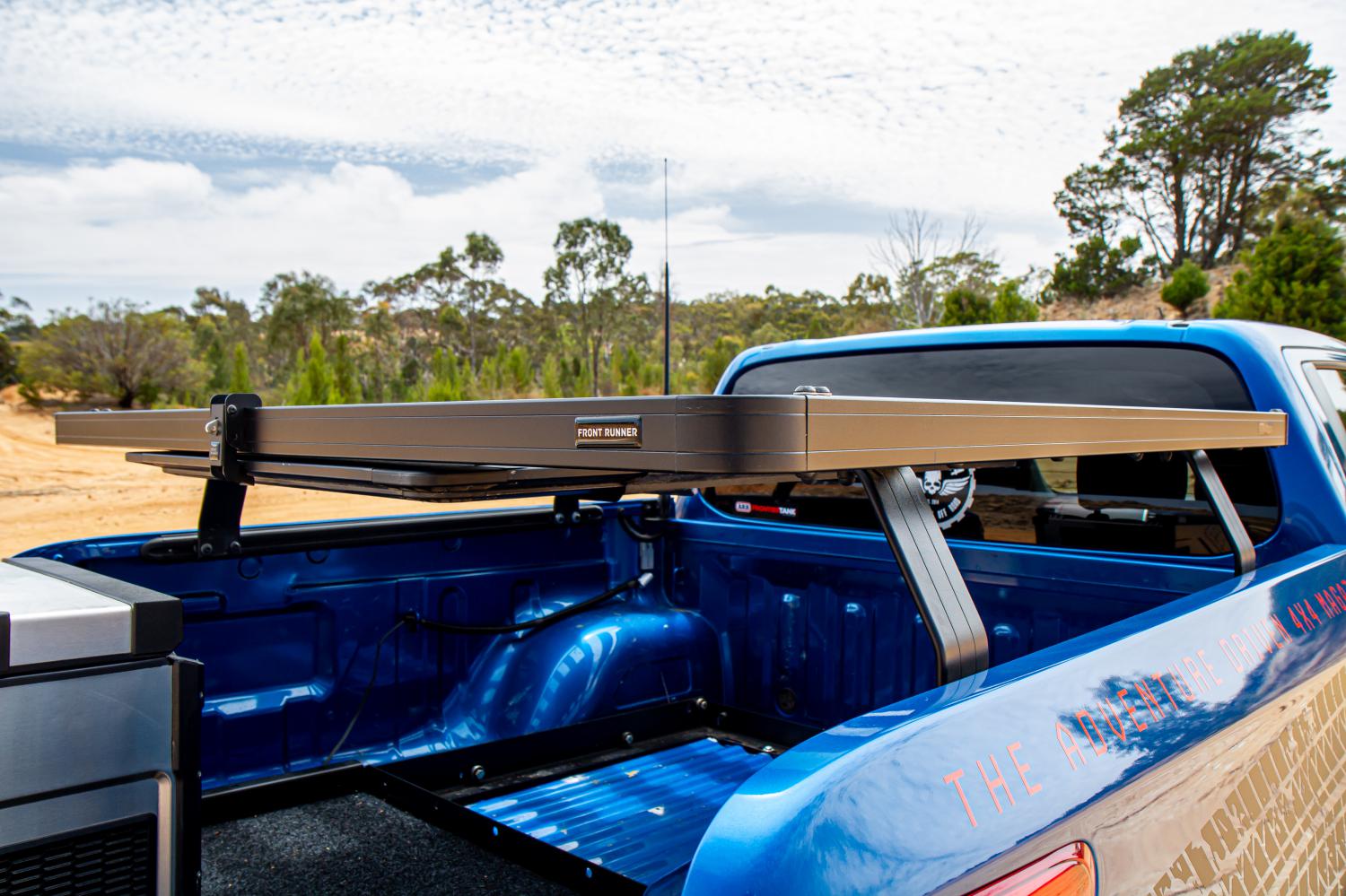 And that brings me neatly onto the tub rack, which is essentially a roof rack mounted over the tub. The Front Runner version is set up to allow the easy bolt-on addition of Front Runner accessories, including recovery board holders, Wolf Packs (plastic storage containers), water tanks, gas bottles, BBQs, spare wheels and pretty much anything else you might think to take on the next trip. It's all simple enough to fit for trips and remove for the weeks or months of school runs in between.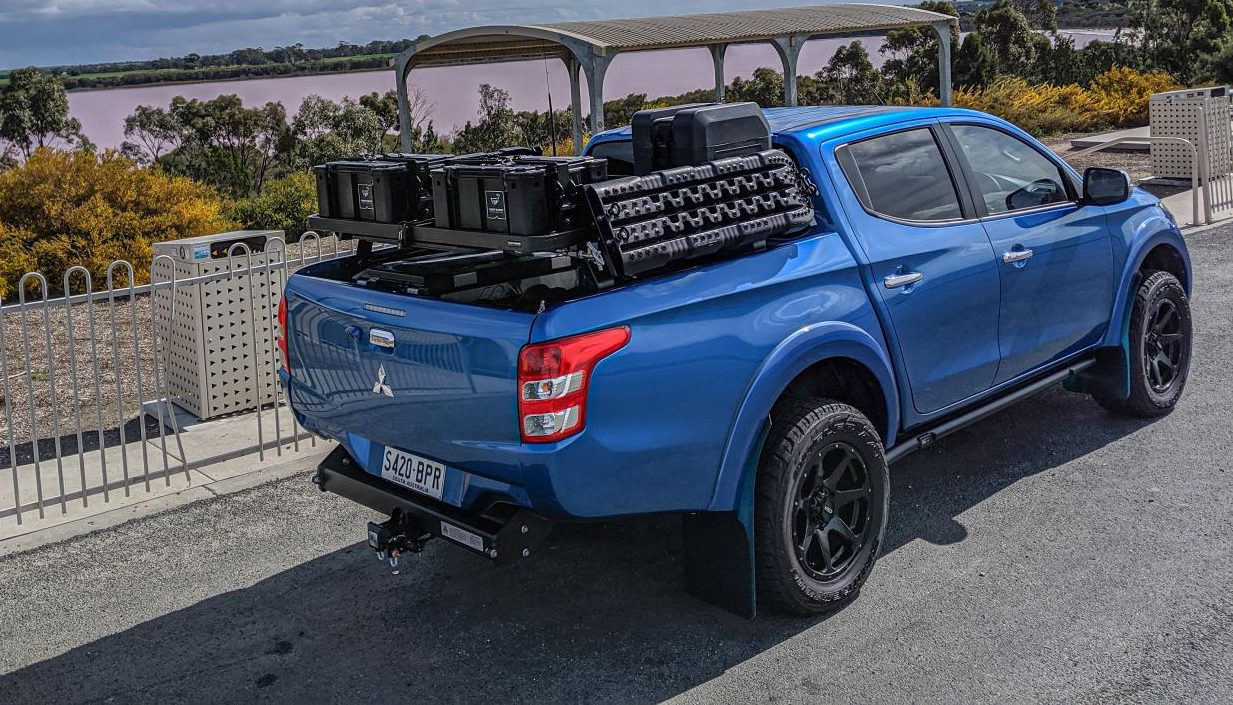 In my case, the Front Runner gear allows me to keep the interior of the Triton luggage free, and massively improves how I use the tub and access what is in it. The days of cardboard boxes and pulling half your gear out to get to something, are over.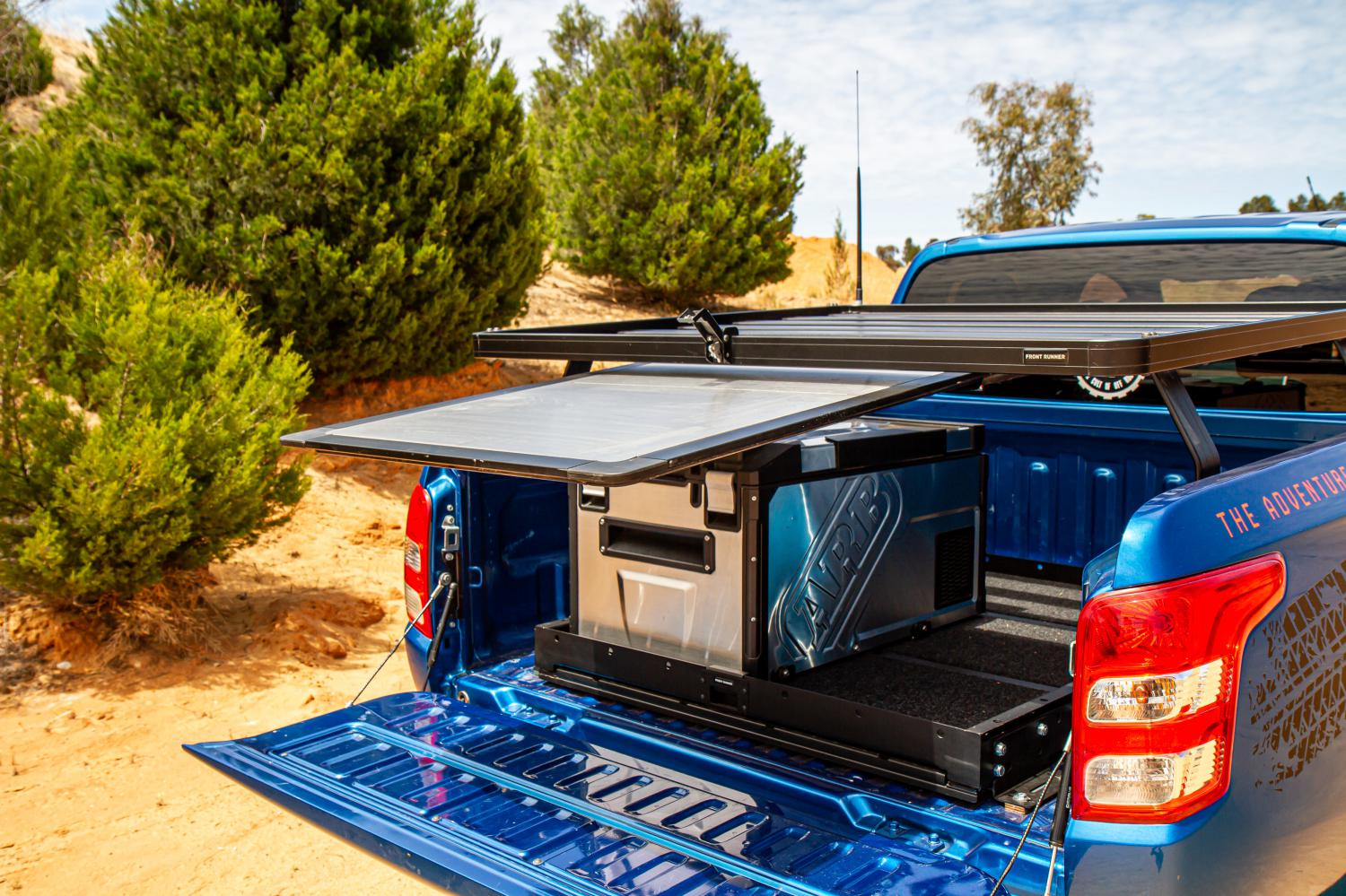 Oh, and while I'm no chair nerd, I've got a new favourite. The Front Runner Expander Chairs are bloody fantastic. Not only do they fold into a neat square for easy packing, I'd argue that they are right up there in the comfort stakes as well.
Yes, I'm a simple guy.