Suzuki's Jimny. What's not to love?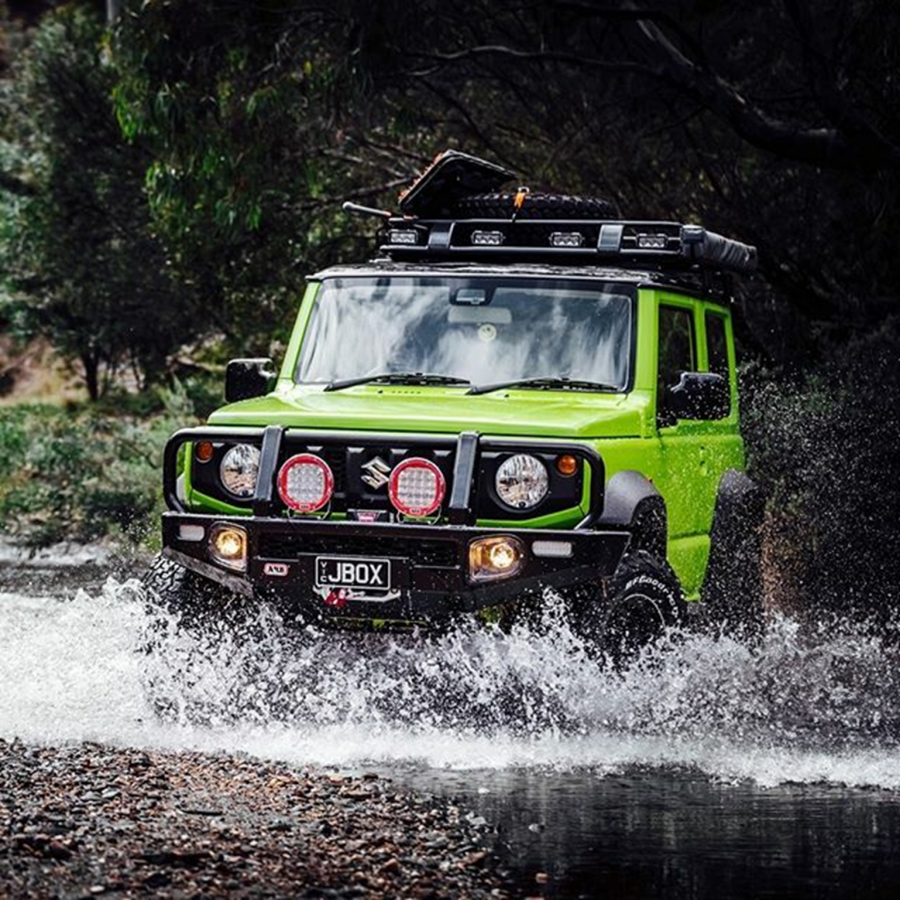 It's the classic tale of self-belief, ignoring vehicle manufacturers all going down the same rabbit hole, producing the same bland-look-alike, dreary automotive dross, where 4WDs are measured not by their competence off-road, but how many cup holders, USB outlets or frivolous functions on their key fobs they possess!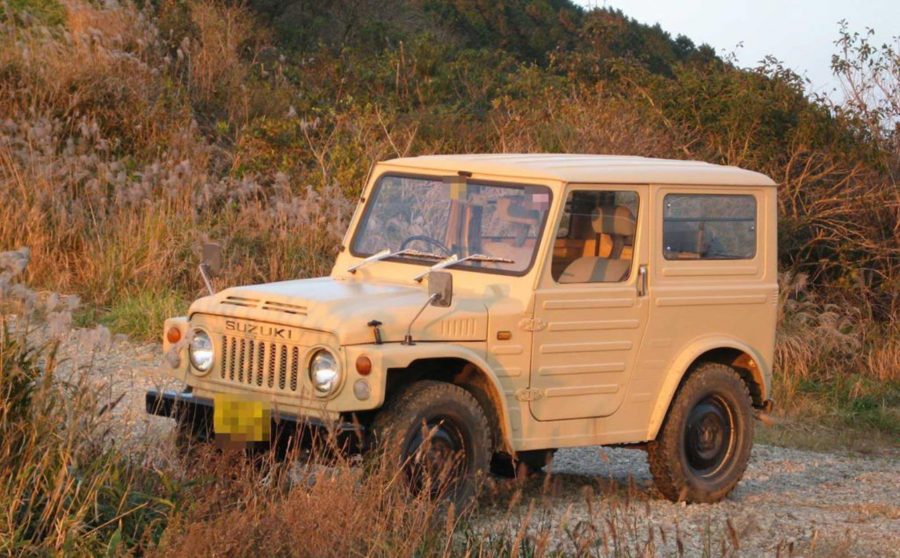 Suzuki cleverly stuck to their roots with new Jimny. It's a basic bit of kit that's a design evolution of the fabbo utilitarian LJ/Jimny series that's been around since 1970 and have sold around three million units in that time.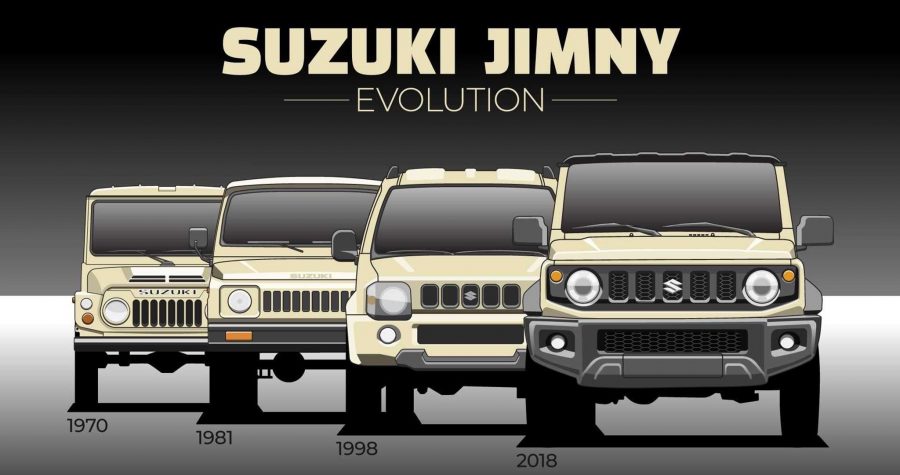 If you want the other stuff, you can buy any one of dozens of AWD/SUV shite, posing as off-roaders, and we all know that's so far removed from reality it definitely isn't funny! With no LOW range you'll be going exactly nowhere with a pretender. Sports Utility Vehicle. I hate that term. Still.
The other Jimny blessing is its chassis.
Completely ignoring the AWD/SUV brigade, Jimny is rare amongst 4WDs and urban automotive design today in using a live-axle arrangement front and rear, hanging off a full ladder frame. Live axles provide plenty of articulation, that you'll know as flex. The more bendy you can make those wheels, the greater the chance of success off the beaten track.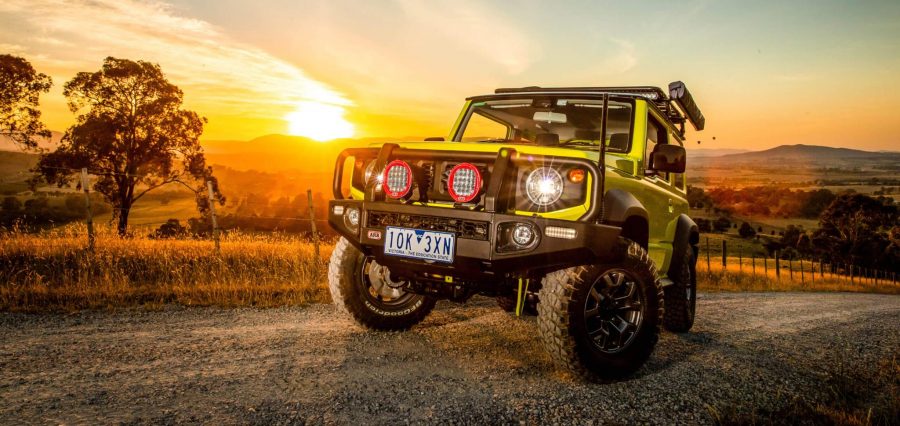 Those buggies using independent front suspension systems (IFS) are really short on suspension stroke and will cock a wheel uselessly in the air at the first hint of a gully. That usually stops you dead in your tracks, not usually so with live axles at both ends because the wheels are likely still on the ground. Couple it up with a decent traction control system (Suzuki call theirs All-Grip PRO 4WD) or better, opt for an aftermarket rear or front axle diff-lock (like ARB's Air Locker) and you can expect to make a mockery of vehicles costing two or three times the price.
It's worth noting that the only vehicles seen locally and running this sort of mobility today, are Jeep's Wrangler and Gladiator Rubicon duo (which I rate as the BEST off-roaders in the world… until I try the pending Ineos Grenadier) and the Toyota Land Cruiser 79 series (yawn).
Jimny is a two-square box. Square boxes in automotive design are great because they have volume. In the case of the Jimny it is a tiny vehicle, but it has millimetre-for-millimetre, more interior space going for it than you'd imagine. There's always room for more though and thankfully it looks like we'll get our wish, because the three door looks like it's getting a five-door sibling by the end of the year!
When we reported on new Jim in 2019 we loved everything about it, but we knew a five door variant would add greater flexibility getting in and out of the back seat and likely offer a bit more payload and certainly more space.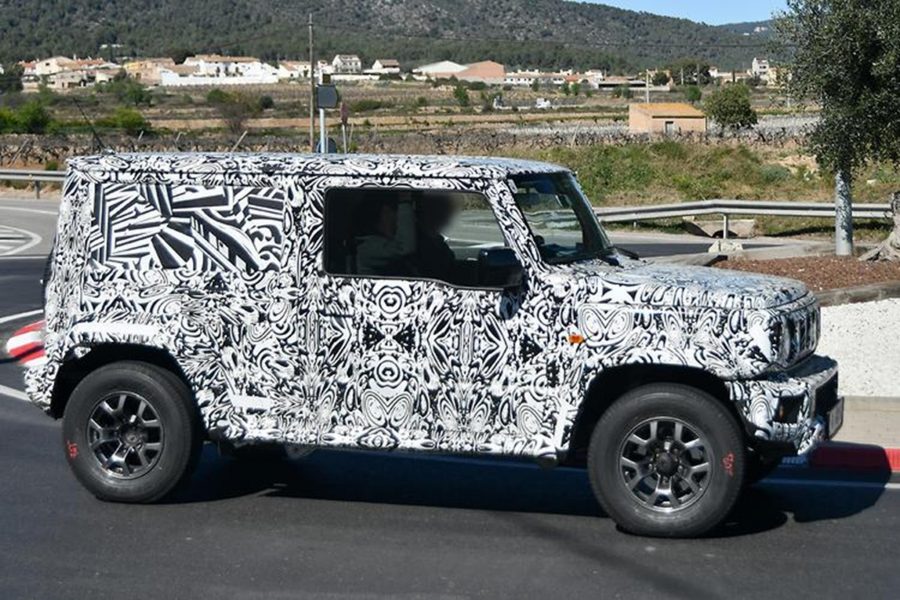 We reported on some test-mules being developed in India by Suzuki's manufacturing partner Maruti almost a year ago and now some spy pics reveal a vehicle getting around in camo in Europe this week. Happy days, because international evaluation like that suggests production is a gimmee for a bigger Jimny!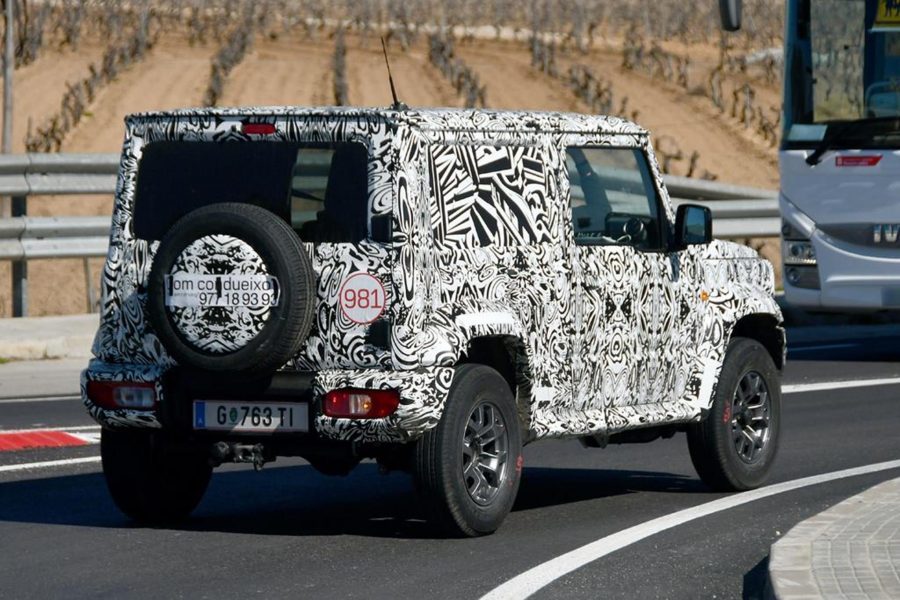 Stretching the wheelbase by 300mm will allow the fitment of the new back doors and provide enough additional foot-well space to get in and out easily and for those of us travelling two-up, offer some extra fold-down seat space for that fridge you've got. It looks like the back end of the car hasn't been extended any, the backs of the back seat likely finish in the same space.
The European spy car also seems to confirm what we suspected last year and that is that Suzuki were going to have to offer some form of electric drive Jimny if they hoped to sell the vehicle in jurisdictions where hybrid or full EV is mandated. A hybrid like they have currently in the S-Cross, Ignis, Swift and Vitara and using a 1.4 litre turbo petrol in conjunction with a 48V battery pack seems to be the logical choice. It's ready to go. Suzuki also have had a product sharing arrangement with Toyota and their RAV4, badged by Suzuki as the Across, which might teach them a thing or two about Plug-In Hybrid Electric Vehicles (PHEV).
That extra battery zap might just be the icing on the cake in the get-up-and-go stakes for Jimny because the existing 1.5 litre petrol four isn't exactly designed for Grands Prix.
We've had an order for a Jungle Green Jimny Short going for months now and fingers-crossed we'll have it soon for the Spring touring season. We'll make some prudent mods to it that you can follow, but it looks to me that we better get the chequebook ready for a Jimny Long in 2023.