I'll admit to being a little apprehensive when Greg from Milford said he wanted to fit a towbar to TREV our Project Triton. Towbars are usually ugly, rattly things that detract from a vehicle's aesthetics and in the case of 4WDs can severely hamper their ability, but this wasn't going to be just any old towbar.
TREV is one of the first Tritons to be fitted with Milford's revolutionary Ult1Mate Next Gen Towbar, and I can't take my eyes off it. Not only does it look right, but the attention to detail and build quality is astonishing.
The Ult1Mate uses a unique interlocking three-piece design (visible in the header image) that is rated in this case to tow 3,500kgs, and those aircraft grade bolts are there for additional peace of mind, they aren't required. Bolt failures with this towbar are an impossibility, as the interlocking pieces take the load. That's some serious peace of mind if, for example, you're undertaking a snatch recovery.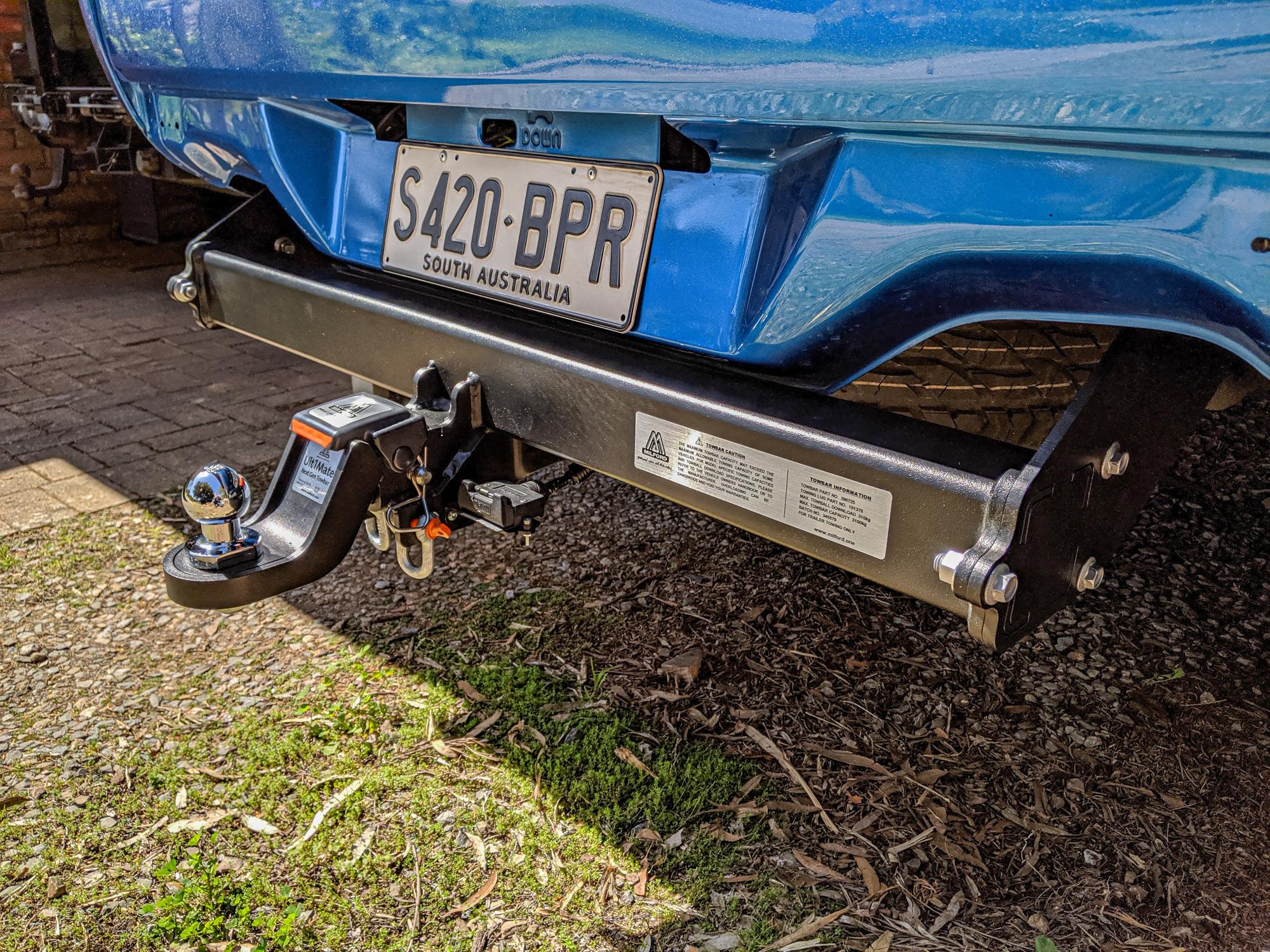 Then there's the towing lug. No crudely bent lump of steel here folks, this is a fully fabricated, beautifully constructed, and as a result, supremely strong unit that is very easy on the eyes. Above the towing lug sits Milford's HitchHush™ end cap. Check it out in the pics. This innovative end cap doubles as an anti-rattle device and keeps the towing lug sitting firmly and rattle-free in the receiver. The plastic technology used in the HitchHush™ end cap has been borrowed from the mining industry, and you can expect it to outlast the vehicle it's attached to.
Even the pin that secures the towing lug in the receiver is a work of art. It's made from stainless steel and features a moulded plastic handle for ease of use.
The same attention to detail was put into the black textured finish. Milford developed a new five-stage Anti-Mar finish that they've called ArmorTex. The multi-layered treatment consists of a high tech surface pre-treatment, conversion coating and an eco-friendly anti-corrosion seal. The good folk at Milford are so confident that this finish is bullet-proof, they've asked me to get the Triton out on the tracks and bash the bar around a bit, and that's exactly what we'll be doing! We've lost some departure angle, which is inevitable when fitting a towbar, but we've gained some serious protection for the rear of the tub, and I'm not going to be afraid to drag this bar through creek crossings and over rocks.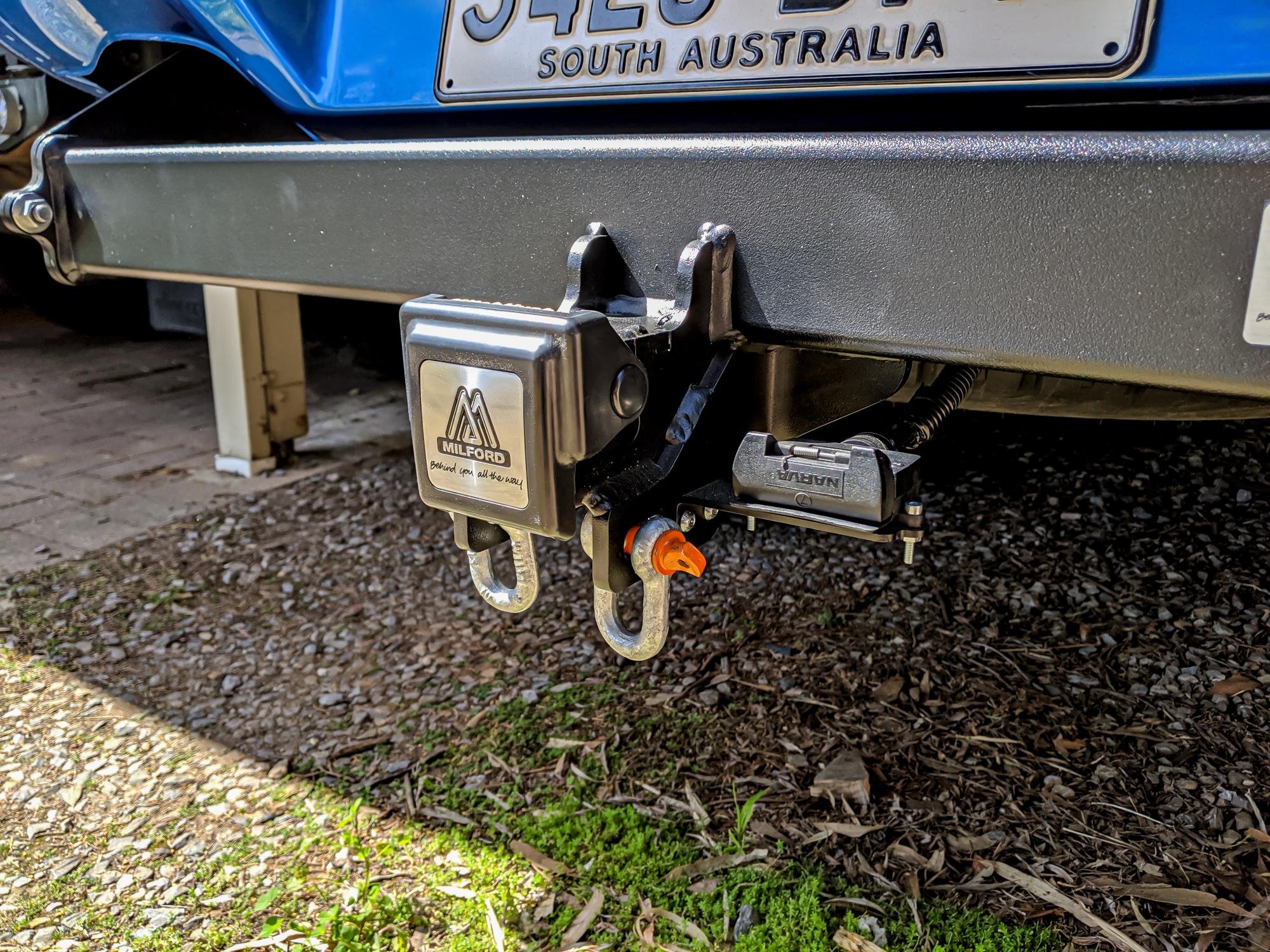 If you're a retailer or fitter, then the way this unique towbar is packed for shipping and the ease with which it can be fitted is going to be appealing. I was fortunate enough to be included in a focus group for the Ult1Mate towbar, back when it was still in development, and the industry folk that were present were more than a little excited.
If you want to know more about the world's most beautiful towbar, then click here to jump across to the Milford website, or give them a call on 1800 MILFORD.
I'm heading back outside to take another look at my new towbar, I really am.