The creation of a joint venture between Mitsubishi Motors in the UK and Top Gear Magazine, it was codenamed 'Project Swarm' during it's development and is possibly the most bonkers L200/Triton on the planet.
And there's nothing wrong with that.
Built in the style of a 'Pre-Runner' off-road vehicle – specially modified production vehicles that are beefed-up to 'pre-run' stages of off-road desert races – it's the brain child of Tom Ford, Associate Editor for Top Gear magazine and renowned engineer Ralph Hosier, best known for his work on National Geographic Channel show Supercar Megabuild.
Tom and Ralph took a stock L200/Triton and added an external roll cage, heavily modified suspension, oversized wheels with self-inflating tyres, long range LED lights and a bunch of extra gear that they are being a little 'secret squirrel' about, but claim will be needed to negotiate some of the world's harshest terrain.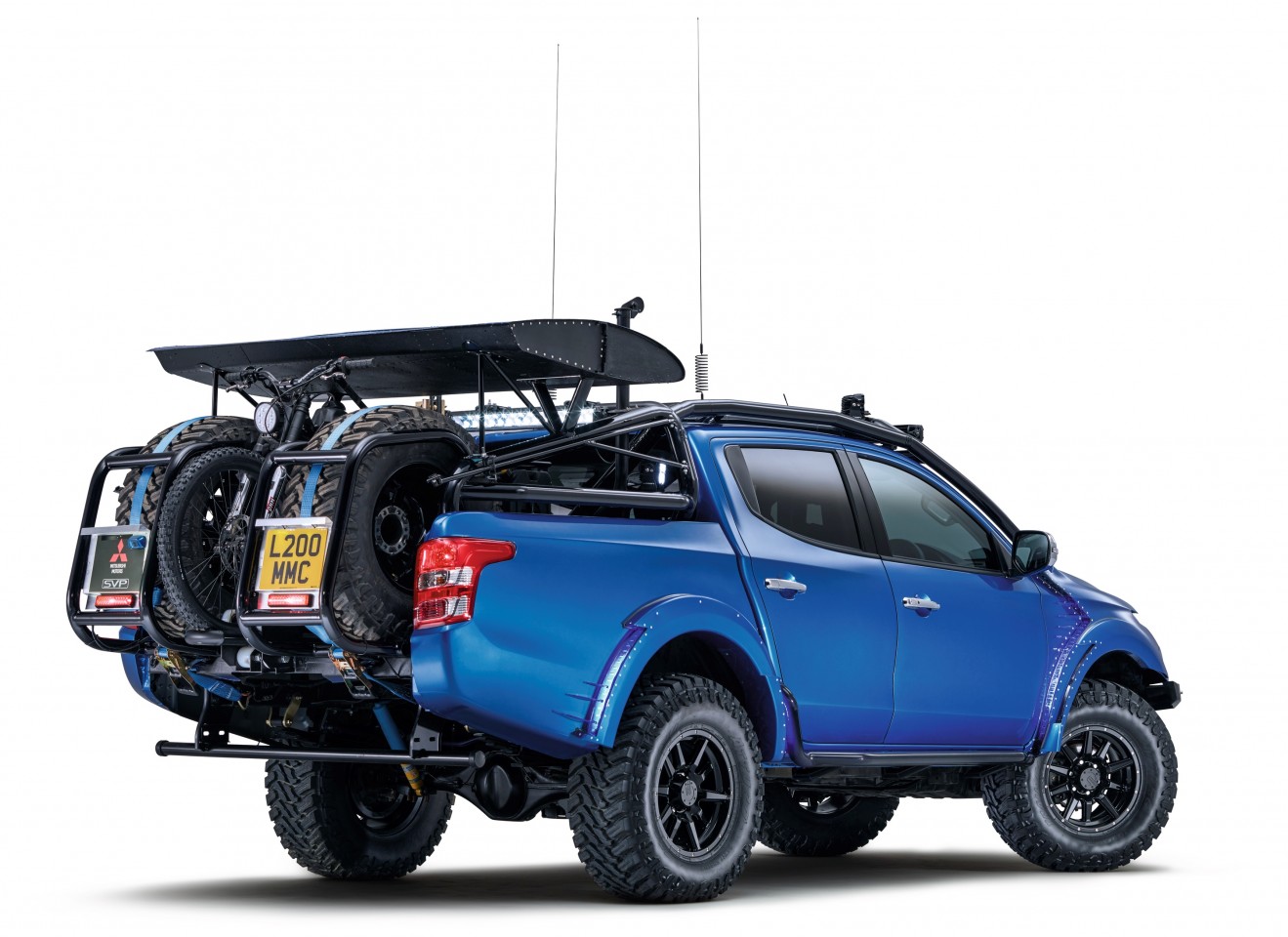 Interior wise they opted to keep it comfortable with the main mod being a set of Cobra racing seats.
Top Gear is planning to use the Mitsubishi L200/Triton Desert Warrior for an upcoming challenge that will feature in the magazine, as well as online and will detail many of the off-roader's additional features.
Commenting on his radical Mitsubishi L200, Tom Ford, said: "I've always had an obsession with 'Pre-runners' and this is my idea of the perfect desert truck. It's a very serious truck but it's got that little bit of theatre that makes me think it's got something extra to it. It's still an L200, but it has been made to be max-attack and it will not break. It's exactly what I wanted – something that has the appearance of a Hot Wheels toy and is every bit as tough as it looks!"
Mitsubishi Motors in the UK will showcase the one-off Mitsubishi L200/Triton at the 2017 Commercial Vehicle Show, held at the NEC, Birmingham from April 25 – 27.