I remember being in Western Australia earlier in the year and getting my first close-up look at the new MR Triton and thinking oh my God, pity those poor buggers at ARB getting a lump of steel to fit that front! It's all angles and acres of plastic and faux chrome projecting a look that'd be right at home in a Transformers movie, but that they've done and handsomely too and no it doesn't look like a kid with a face full of braces, it's all Mark Wahlberg and chunky.
Now a lot of folk are quick to dismiss the importance of a bullbar on a 4WD. If your name is Scruby you will have spent your life railing against them, but sorry Harold, bullbars and 4WDs are like steak and eggs. They're a proper pairing and even more so today, not only to deal with the ever-present threat of animal-strike in the bush but also to save a major wipe-out with these flash new fronts.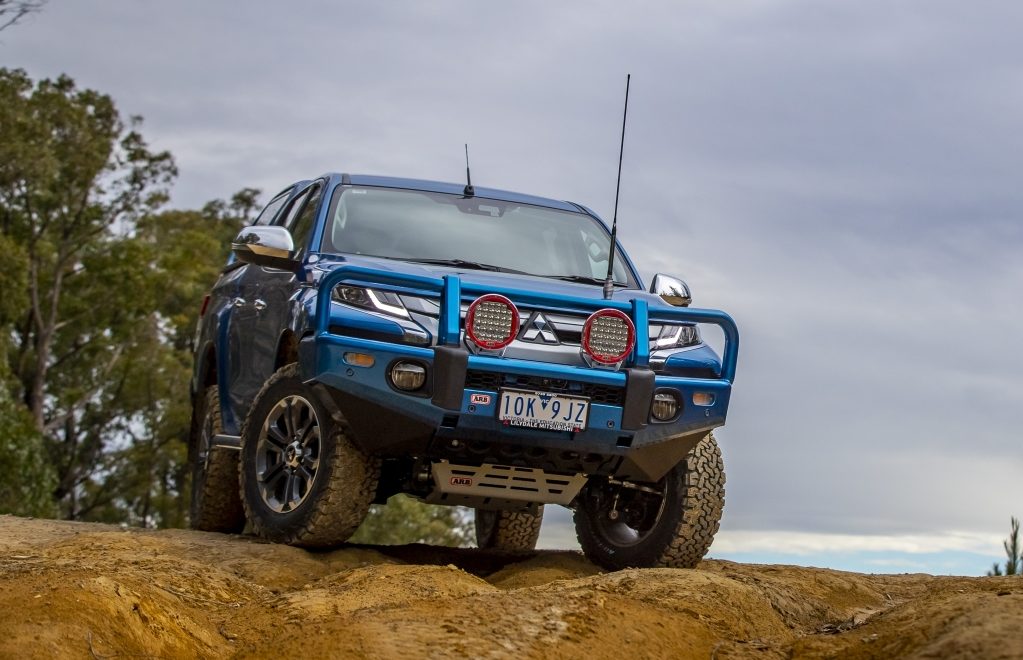 I've been watching the evolution electronically-speaking of the modern 4WD. Safety this and safety that adds complexity and weight to new vehicles and also adds a lingering question in my mind about durability and repair. I recently asked a crash shop owner how easy was it to fix the face of a modern vehicle and he just winced!
So here's a good idea. Fitting an ARB Summit bullbar to an MR Triton makes sense on so many levels and beyond what you're expecting.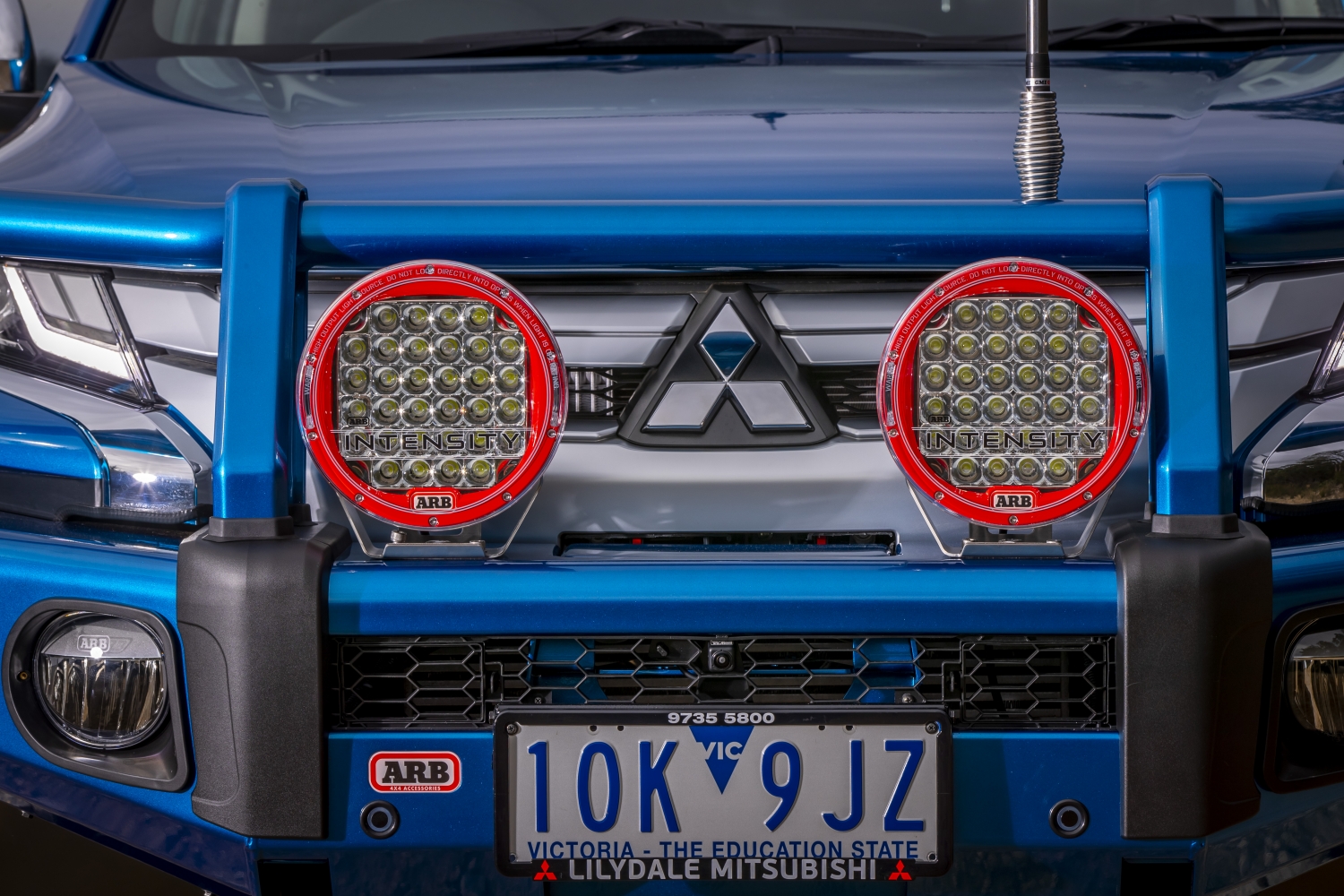 Firstly if you're finding the Triton's look a bit polarising, you won't need that paper bag over your head anymore, because this package looks sharp, especially when colour-coded to match the vehicle. It'll also be a great landing space for one of ARB's Intensity lighting kits, and if Warn winches are your thing, you'll be able to park one of those there too.
If you do have a bingle and this is probably THE most important point, your MR Triton likely won't be a write-off, thus making better use of the earth's resources. Clobbering a skippy at speed with a stock-standard Triton front is going to do some serious carnage and cost you at the very least an insurance excess, cost the insurance company a significant repair or write-off bill and cost us, as we'll all be poorer as premiums continue to rise.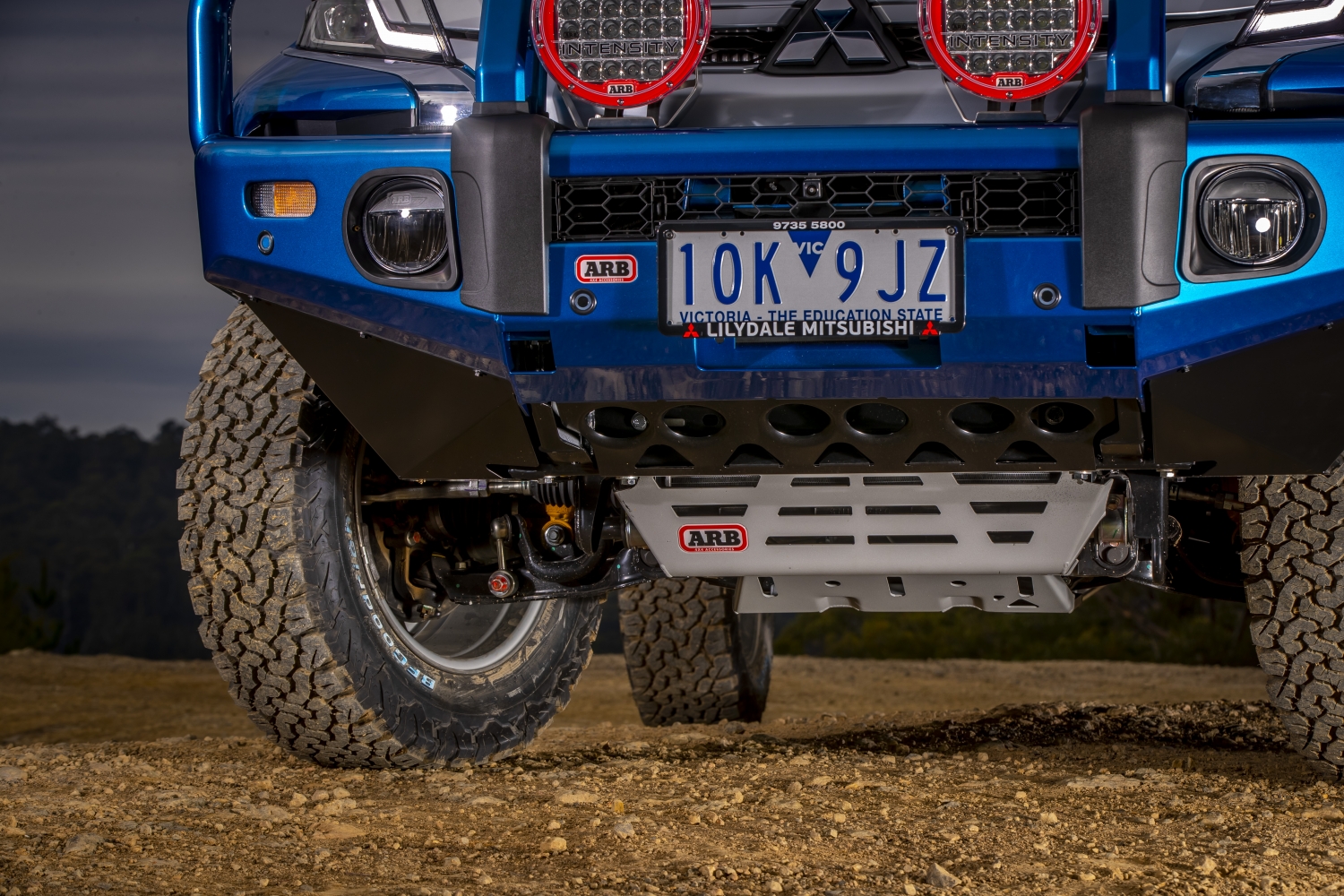 Okay so we've covered the most important financial stuff, but I'll also chip in that I love the rubber bumper over-riders on my ARB Summit bars on my 4WD's back home, they make parking-by-feel a breeze and with no cost per bump. You can also slot a Hi-Lift jack into the bumper (hmmm, I must do a technical article on those one day), find a spot for the fog lamps and also the sensors that operate the Forward Collision/Proximity and Pedestrian Detection sensors.
Beyond the bullbar, ARB has also engineered its Old Man Emu suspension systems for Triton, and that's a good thing, The tune of a stock set of Triton suspenders is better than plenty of others in that it's firmer, but the diameter of the shocks and the carrying capacity of the springs will be a little undercooked for many.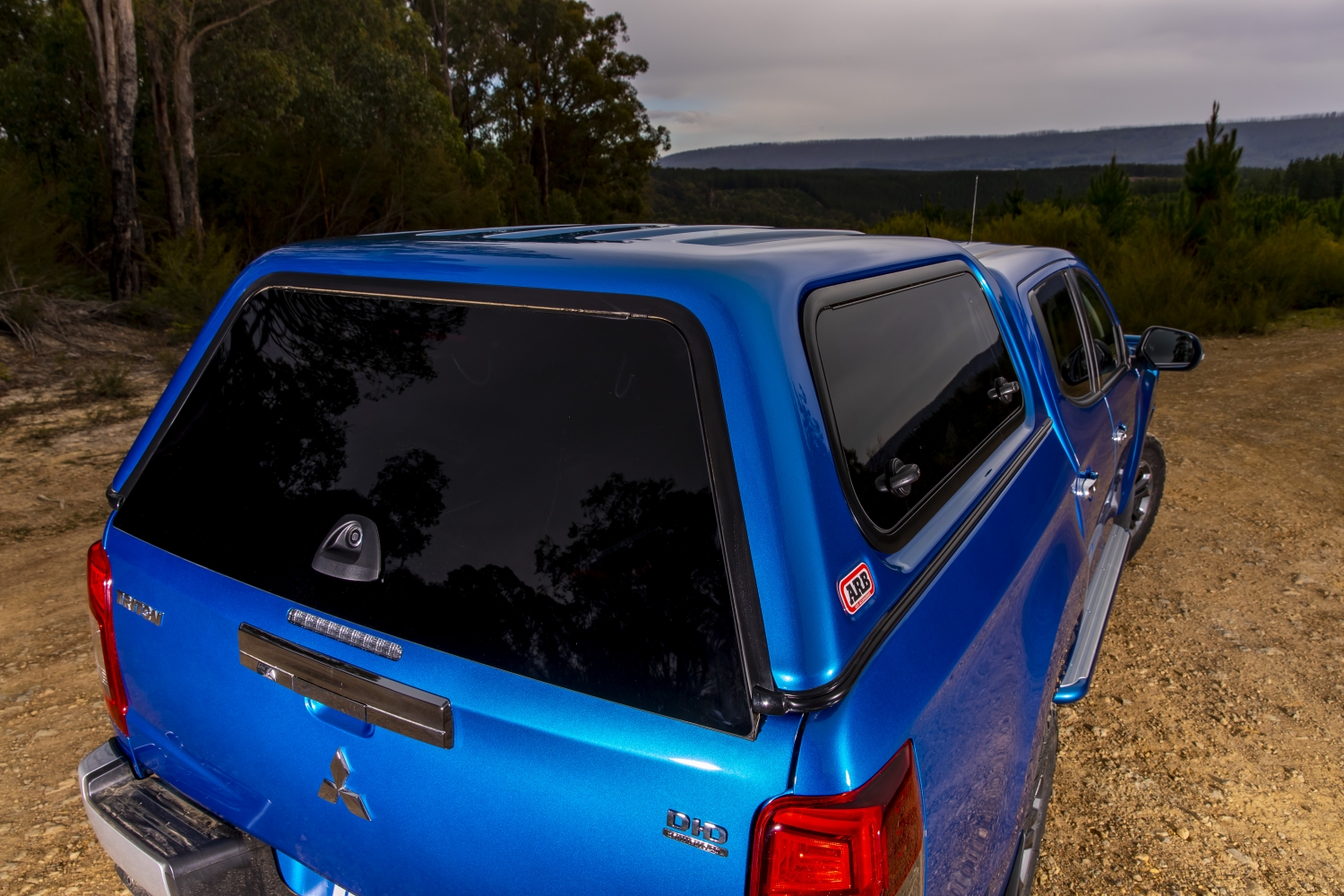 Underneath the ship you can also replace the flimsy tin items masquerading as bash-plates, as ARB's (UVP) Under Vehicle Protection system bolts straight on and guaranteeing first-time retrieval success with no tears is ARB's front recovery point.
If you've bought a poverty-pack Triton (and that's not such a bad thing because it leaves you budget to buy the right stuff instead of manufacturer fitted tinsel) you'll find the ARB Triton catalogue offering front and rear Air Lockers, along with Classic Plus and Ascent Canopies, drawers and liners for the tub.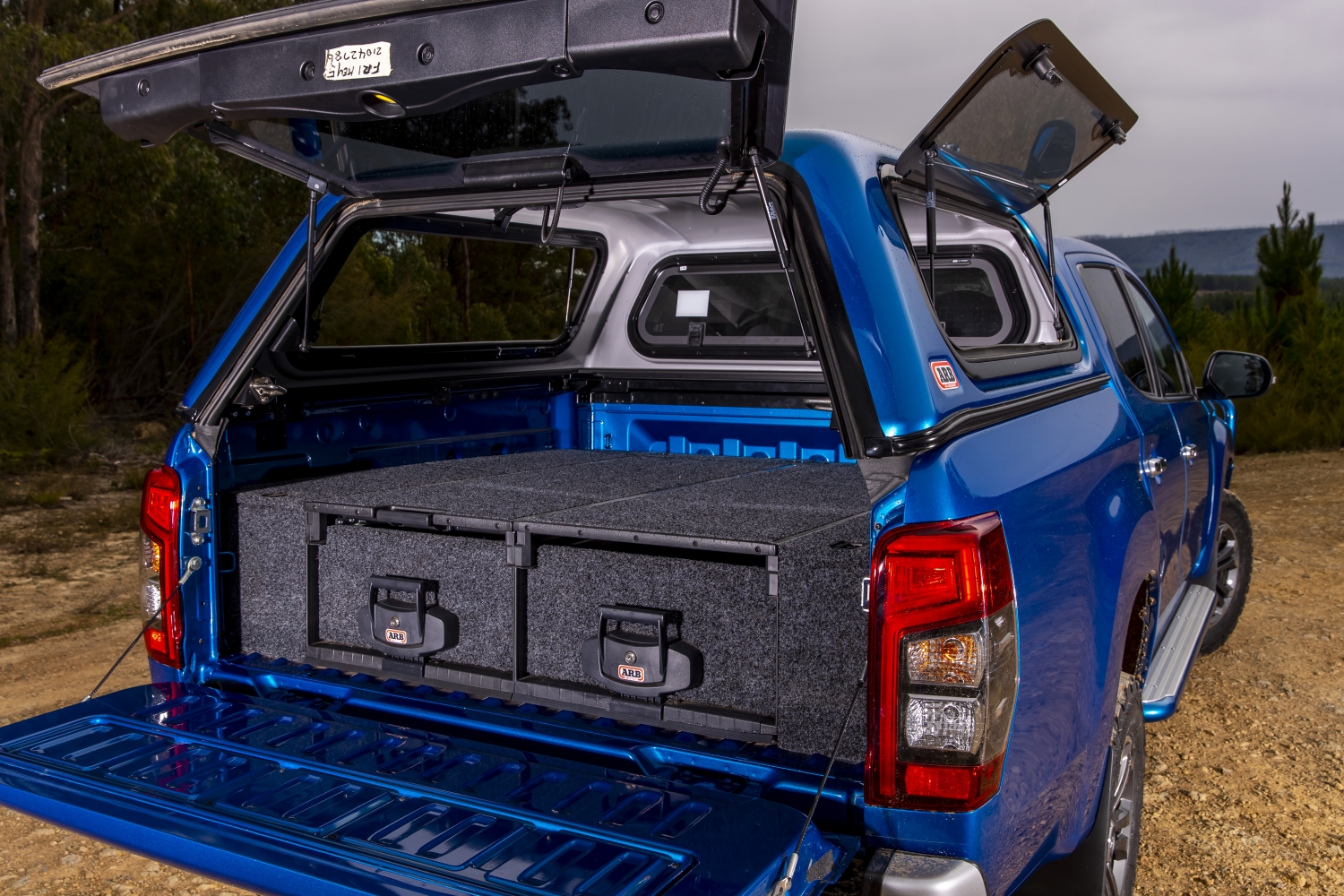 Development is still in full swing so expect more news about rear step tow bars, side rails and steps and still my fave, Tailgate Assist!
Follow the link to ARB's website and explore their range of Australian designed and engineered equipment for your 4WD – https://www.arb.com.au/