Yesterday we learnt that Toyota Australia has committed to a RHD conversion program with Walkinshaw Automotive Group Australia, to produce new Toyota Tundra for our local market.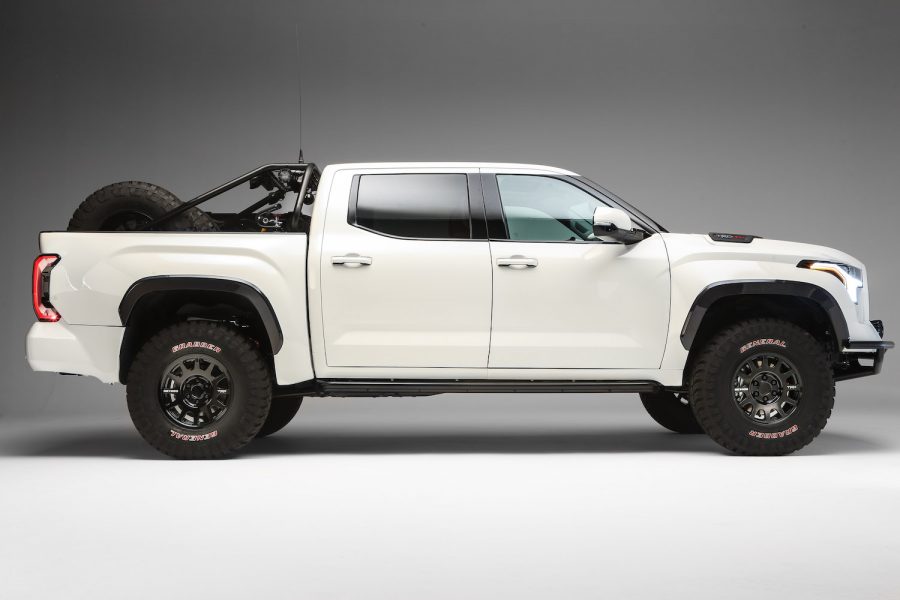 It's probably the most likely, unlikely, vehicle addition to Aussie roads we've seen in a while. You know how it goes… manufacturer's local arm is busting its chops to get a no-brainer product out of its range from elsewhere in the world, speculation rises about local availability, local mouthpiece for said brand denies it'll appear in its portfolio and a year later – surprise! We guessed it in June last year and you can read that scoop here.
Toyota reckon they'll start the engineering and testing as soon as next month, the announcement made likely because test mules will soon be seen on Aussie roads (send us a pic if you see one).
Walkinshaw have experience doing this sort of thing, with GM's Silverado and Ateco's RAM getting the strip-down and build-back to RHD treatment for sale in local dealerships.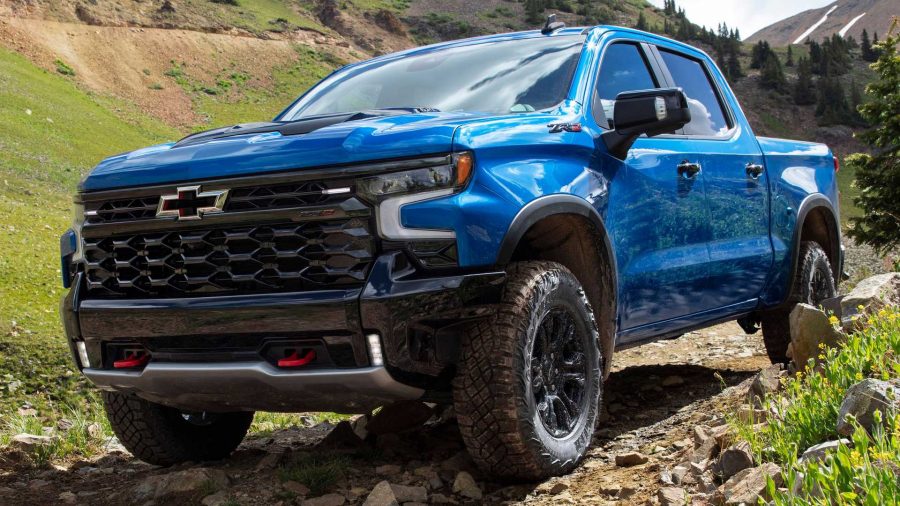 Successful sales of each of these vehicles and Ford Australia's announcement that the F150 will be coming to Australia was probably enough ammo for the Toyota bean counters to give Tundra the nod. Can't have the opposition peddling a bigger bus than me and one with plenty of profit?
So, we'll likely get all the fruit, the Aussie Tundra getting some zap from a 3.5L twin-turbo V6 petrol, paired to a hybrid drivetrain. It's a big Prius. The numbers are impressive, quoting 326kW and 790Nm. That'll smoke the Land Cruiser 300 I recently drove, because the ute will be lighter.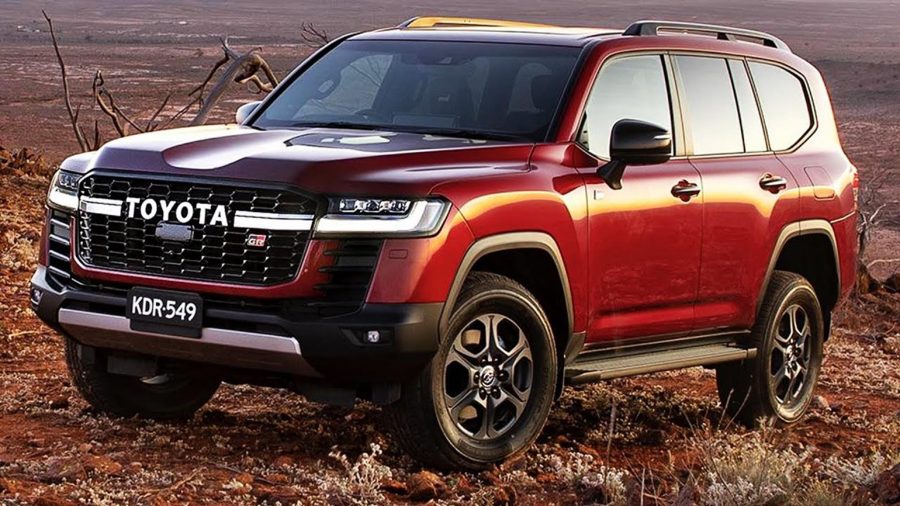 That's a point worth mentioning, as the Tundra and the LC300 share Toyota's TNGA-F platform and as LC300 was engineered from the get-go as a RHD unit, it's reasonable to expect that Tundra will lean heavily on the LC300 parts bin, a point mentioned by the Toyota reps today.
Steering columns, racks, pedal boxes and other odds and sods will form the Tundra's transition to a right-hooker.
I'll be so glad that this will likely kill off mass destruction of LC300 wagons, because I could never work out the fascination folk had in chopping a perfectly good LC200. At least the Tundra will have a decent payload and a chassis designed to carry a tub.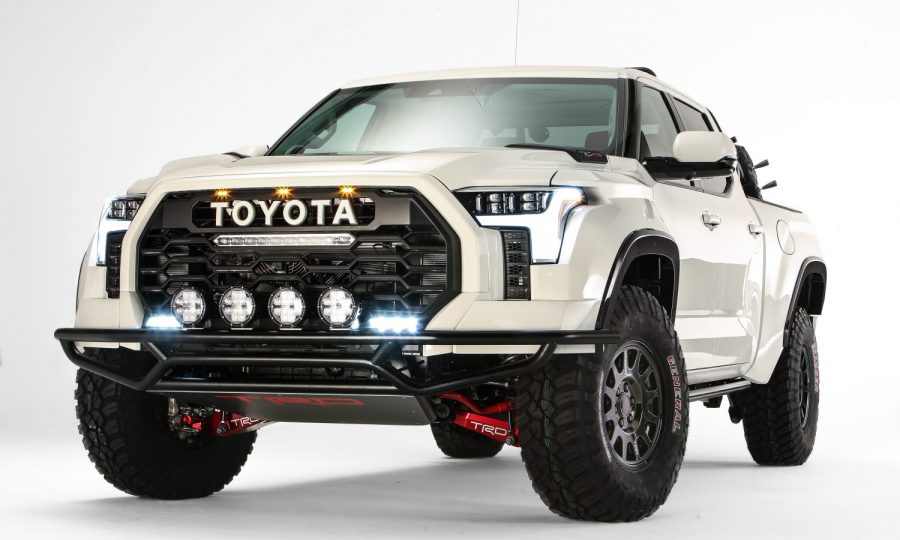 The under-gubbins mark a historic change as the backside of Tundra is coil-sprung.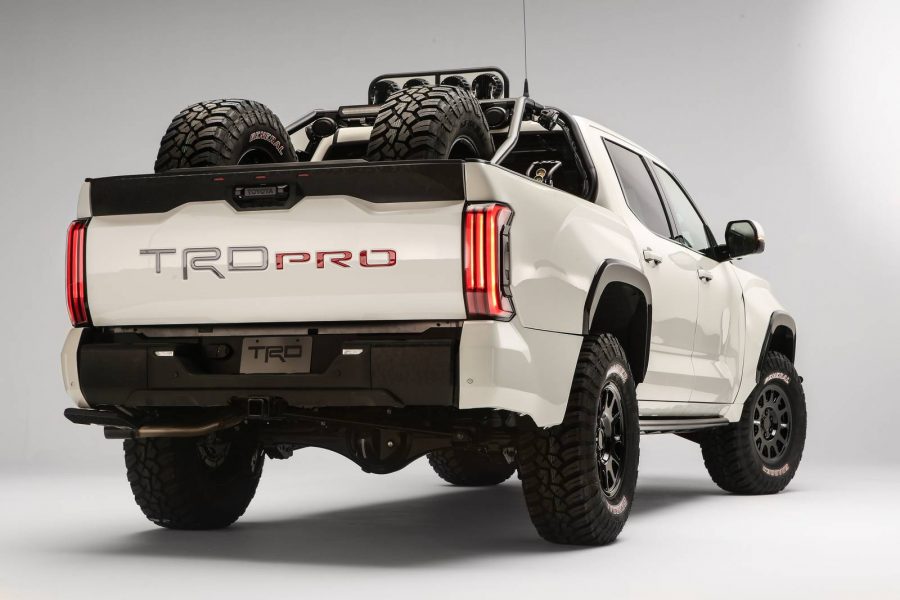 Now, before all you leaf-spring luddites cry foul that this won't be able to carry a load, I'd like to remind you that coils can do that job and without drama. Cast your mind back to the mid-90s and Land Rover's big 130. It hauled some pretty decent loads back in the day with precious-little sag, AND with only a 2.5L turbo-diesel four with a meagre 84kW and 264Nm… LMAO!
The front end is LC300-like IFS, which I found had a bit of stretch, but you know the coils in the back will be doing the heavy flexing.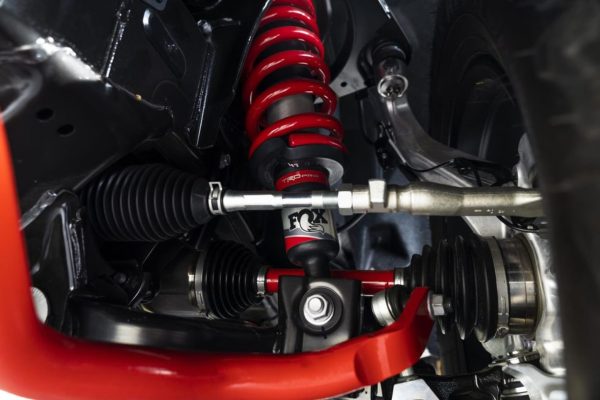 Payload and GCM is what Australians are screaming out for and Tundra will likely impress, but I hope it doesn't start yet another arms race in claiming who can pull the most. There's already enough stupidly-big caravans on our roads waiting to crash. You can read what I had to say about that a couple of days ago here.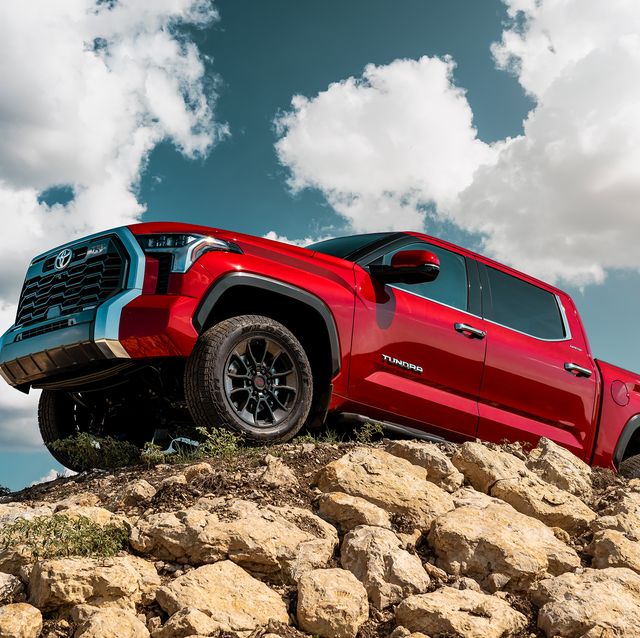 You can expect that the Covid-tax will affect the RRP of new Tundra and this has to be a $150K proposition. But for that coin you can expect a premium product, rich in LC300 interior bits and with a few quirky USA features that'll set it apart from your regular old Hilux.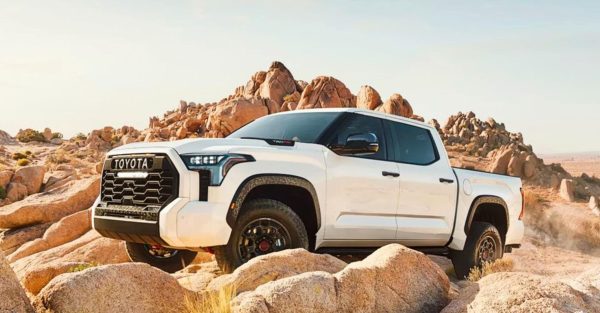 When? Maybe the end of 2023, or more likely, the first quarter of 2024. Better hightail it to your local Toyota dealer and slam down that deposit!
You can also bet we'll have engineered a nice lift kit for it a couple of months after it goes on sale and you'll find that over at the Loaded4X4.store website in 2024.